Family life, as wonderful as it is, can sometimes feel like a treadmill. This is especially true of family mealtimes. Perhaps you feel like you are constantly cooking? Perhaps you feel as though you are always cooking the same things and you are boring yourself, never mind everyone else? Perhaps you find yourself cooking multiple meals or several different versions of meals, to accommodate dietary requirements or preferences? Perhaps you just want to try something different without having to get the cookbooks out?
Here are a few ideas of things you can try without it requiring any additional brain power – we need to preserve that!
Pimp My Salad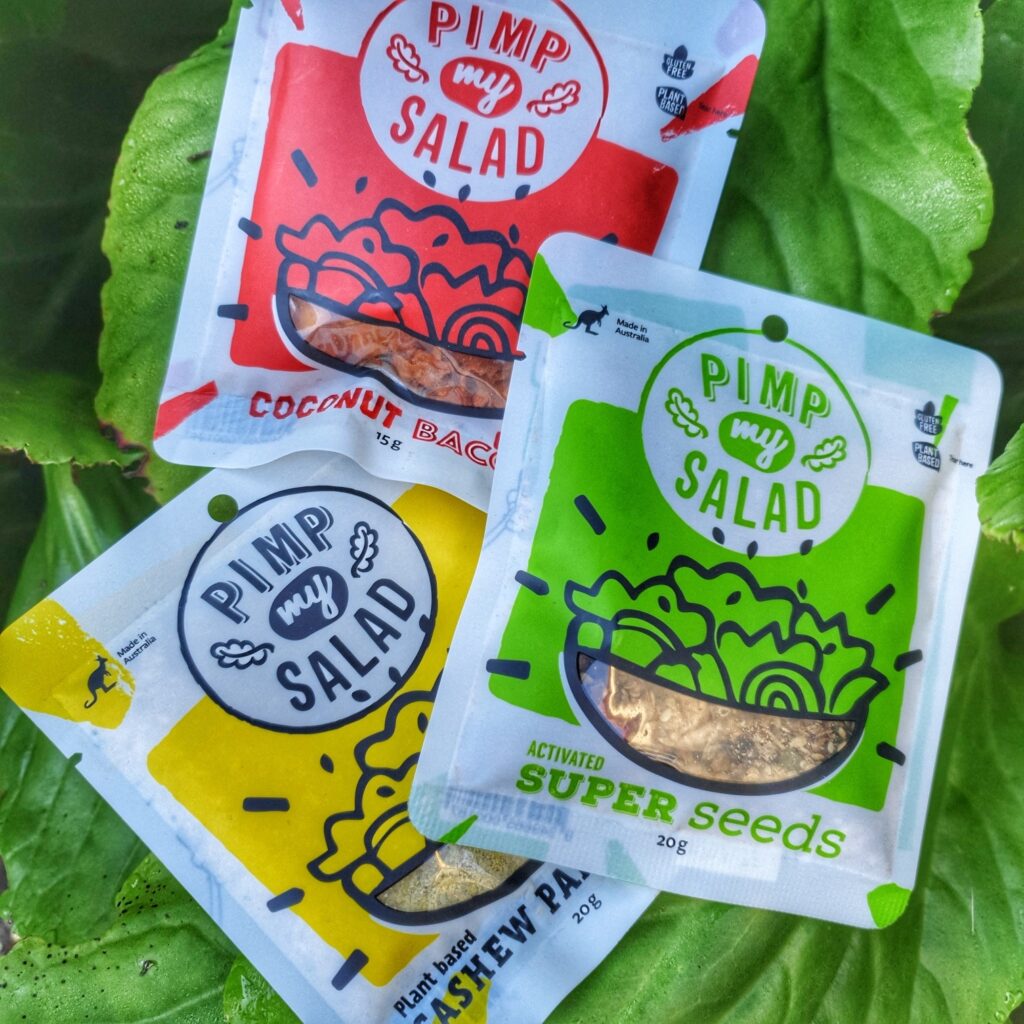 With a mission to 'make healthy eating effortless and exciting', Pimp My Salad offer an exciting new range of vegan and gluten free meal toppers.
Coconut Bacon, Cashew Parmesan and Activated Super Seeds are now readily available on UK shop shelves. These are sourced from ethical suppliers, and are vegan, gluten free and keto/paleo friendly. Each is made using slowly dried cooking techniques, to ensure the nutrients in their ingredients stay intact, and each sprinkle of topper adds extra goodness to breakfast, lunch and dinner.
I love the fact that these give an extra boost to meals in a healthy way, but these also offer more fun in the kitchen too. They make food less bland and generally liven things up a bit.
Coconut Bacon combines coconut flakes with herbs, spices and a natural wood smoke to create a scrumptious crunchy bacon alternative that will satisfy any craving.
Cashew Parmesan Cheez uses raw cashews, sunflower seeds, nutritional yeast, organic kale and lemon peel to produce a vibrant and punchy topping.
Activated Super Seeds mixes six seeds, including chia and poppy, with lively spices and tamari to ensure your taste buds won't be disappointed.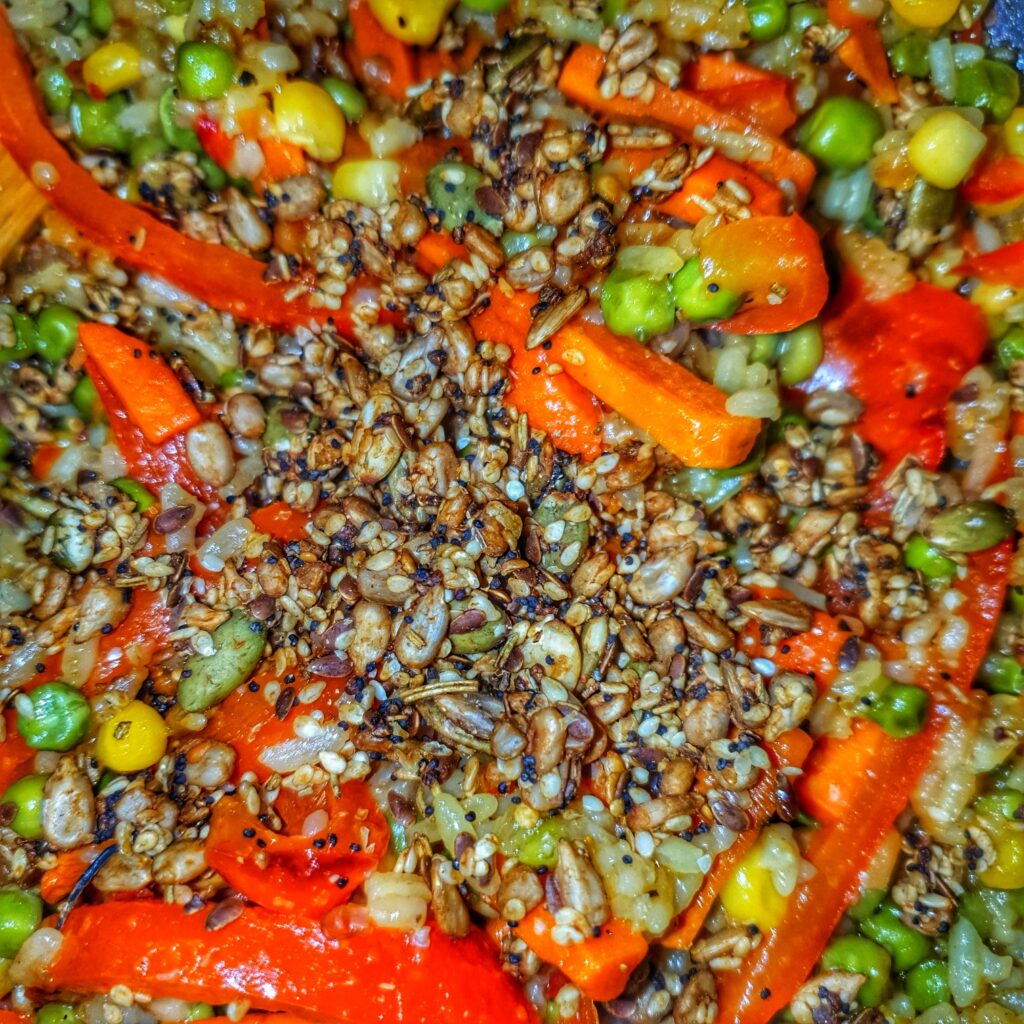 Baby Spice Kitchen
Have you heard of Spice Kitchen before? Well now they have a whole range of spices prefect for the entire family. Introduce your kids to spice with their new brand-new spice collection and liven up those mealtimes.
This set of 7 amazing spice blends without salt, sugar or chilli will save you hours in the kitchen and all contain natural ingredients to make a nutritious meal with no hassle.
Adapted from the range of award-winning spice blends and tried and tested on children.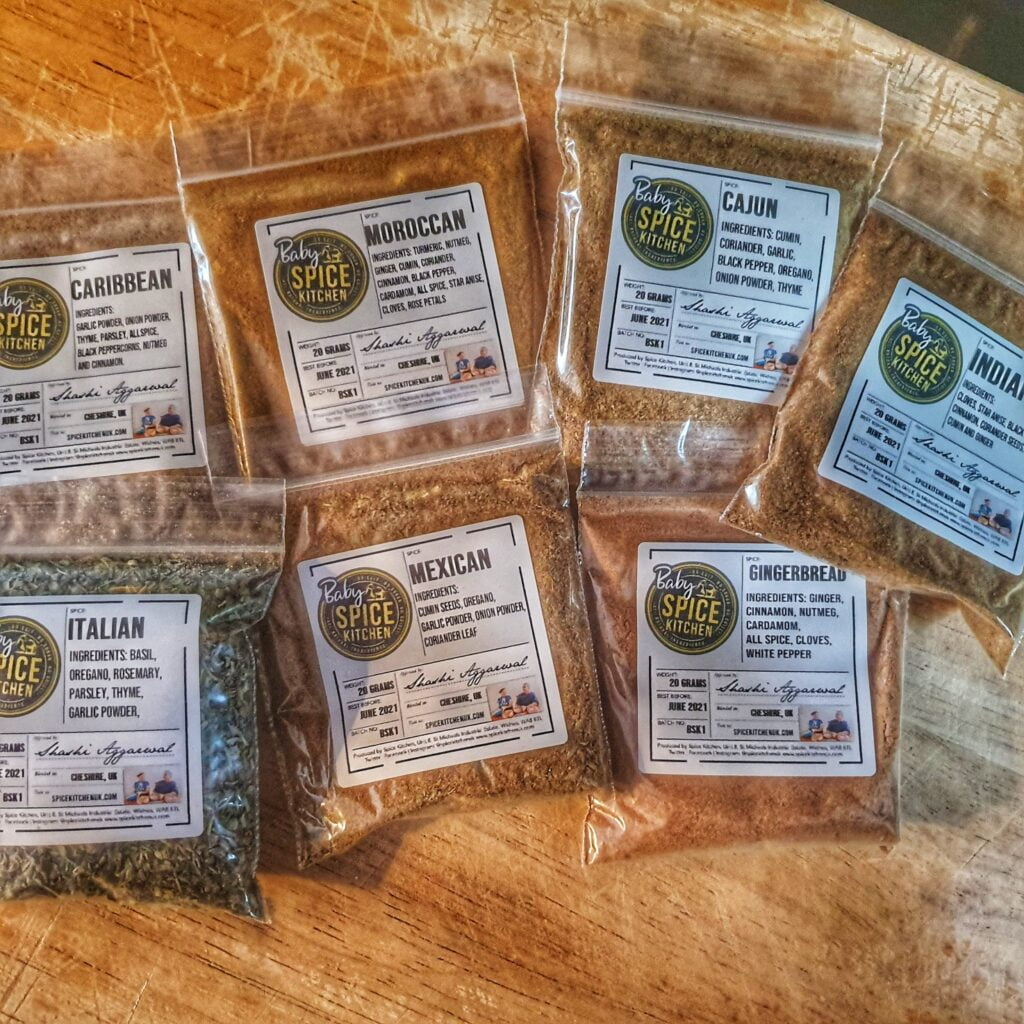 All you need to create healthy and balanced recipes:
Introduce delicious, aromatic flavours to gradually enhance your child's eating experience;
Quickly and easily add variety and extra nutrition to every meal;
Create flavoursome meals in a flash;
Satisfy fussy eaters
Reduce food going from fork to floor!
Each set contains 7 x 20g packets of the following:
Indian – curries, daals, rice, scrambled eggs, kebabs;
Moroccan – soups, tagines, couscous, dips;
Mexican – fajitas, wedges, burritos, frittata;
Italian – pizza, pasta, risotto, stews, meatballs, steamed vegetables;
Cajun – chicken, pork, soups, wraps, chillies;
Caribbean – root veg, chicken, fish, fritters;
Gingerbread – cookies, porridge, pancakes, muffins, cakes, milkshakes, brownies.
The days of sacrificing the flavours you love at family mealtimes are gone; these blends are ideal for weaning babies or creating meals for toddlers and older children.
How do you spice up family mealtimes? What is your favourite family dish?