As a parent have you ever been in a situation when your child has drawn on something they shouldn't have? A table cloth perhaps? Their bedding, their clothes, themselves, a wall, the carpet?
You might have said "draw on the paper" until you were blue in the face and still they've drawn everywhere but the paper! Perhaps it is simply not that exciting?
eatsleepdoodle make great gifts for the home that are designed to encourage creativity in children (of all ages!) who love to draw, colour-in and express themselves.
Every gift – from pencil cases to pillowcases, duvet covers to backpacks – comes with it's own pack of wash-out fabric pens, so it can be personalised, customised and doodle-ised in the safe knowledge that all of the ink will wash out afterwards in the machine!
It's a great way of spending quality family time together – the doodle tablecloth we have has been brilliant. Normally all the children can't wait to get down from the table and go and play. I set this up one night ready for breakfast the following day, and at 10 am they were all still sat there colouring and designing all sorts on the table cloth.
The brilliant thing about this simple but wonderful idea is that it engaged all the children, despite their differing ages. As a parent, things like this are really welcomed because you don't end up with everyone doing different things all over the house. The children all sat together and enjoyed sharing their creations with each other.
The little boys produced these drawings of helicopters, trains and towers: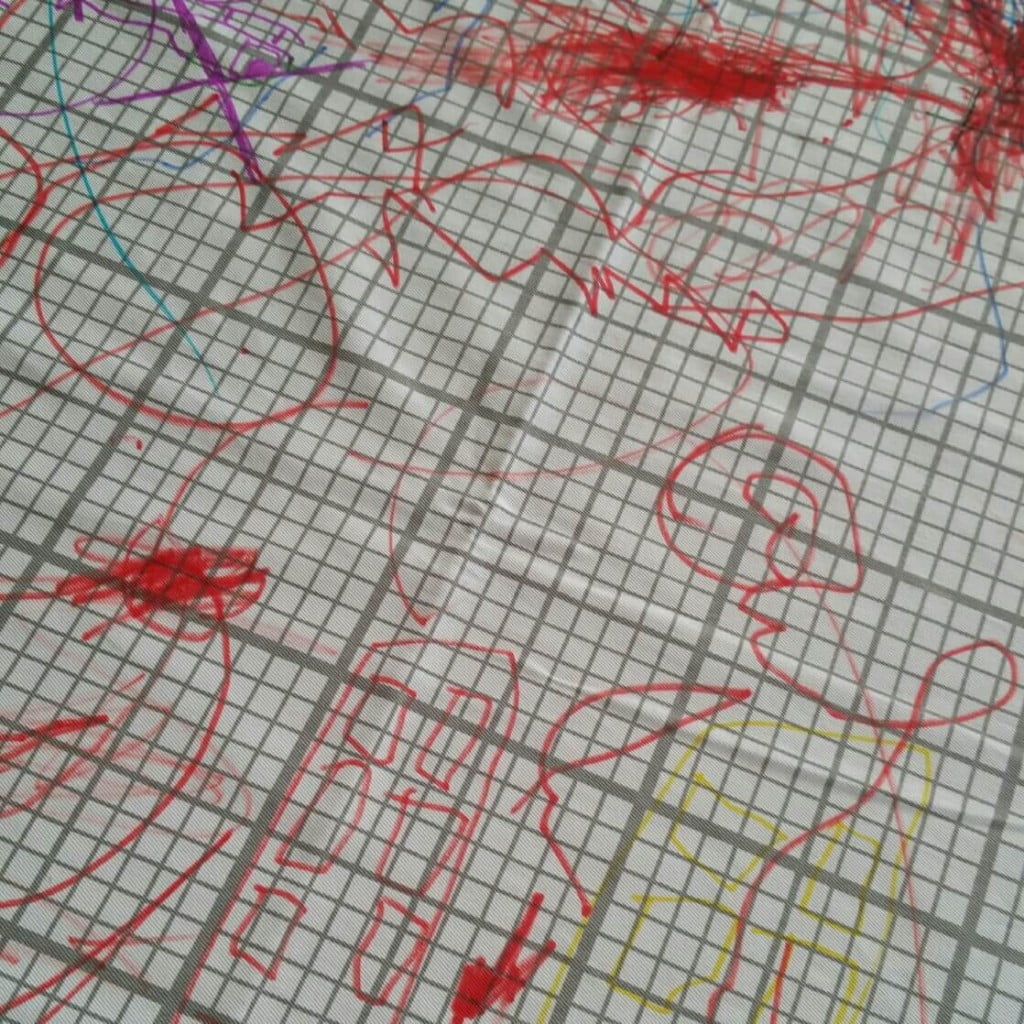 My big boy concentrated on superheros: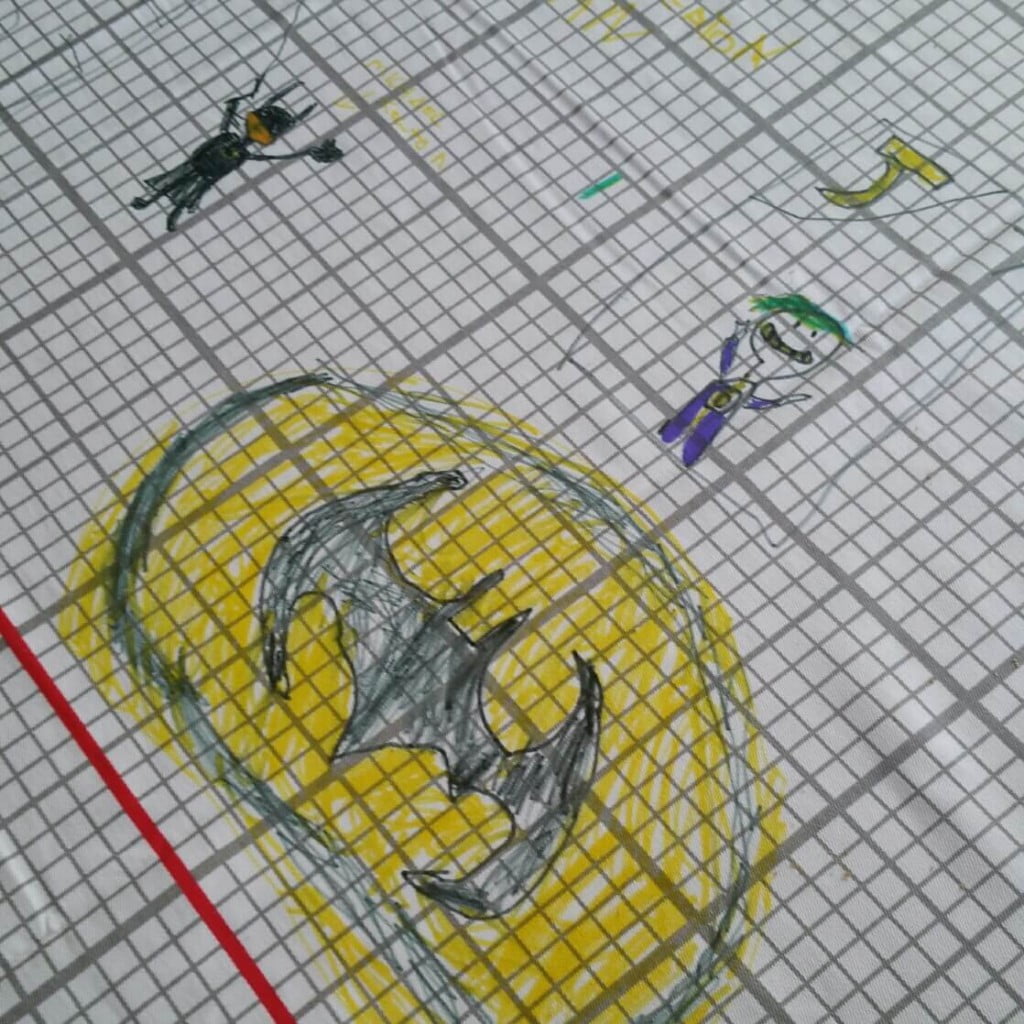 My big girl created this: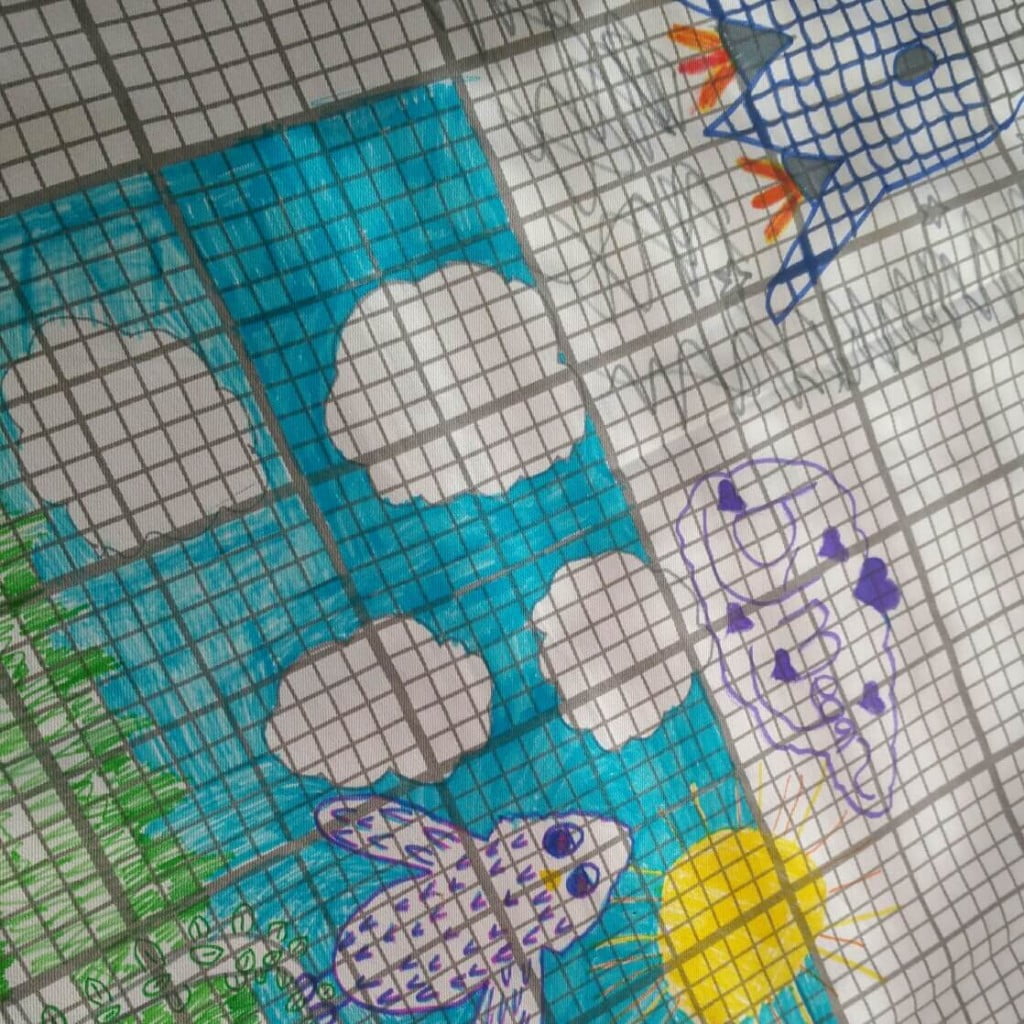 I do have to say that although the pens wash out of the fabric so you can start all over again, which I think is brilliant, they don't come off the skin that easily. All the children were covered…but it fades eventually and they enjoyed themselves.
I love the concept behind eat, sleep, doodle and it certainly appeals to my children in a big way. I think they almost felt like they were being a bit naughty drawing on fabric, which was quite interesting as they really went for it.
There are a huge range of eat, sleep, doodle products available. I can see these being a huge hit this Christmas. Why not use the place mats or table cloth on Christmas day and keep everyone happy at the table?
Would your children enjoy this?