Are your children fans of riding scooters?
Our children have always loved their scooters and enjoy riding them together, despite their age differences, it's always been one of those activities they really enjoy doing together.
A scooter can be lots of fun, aide co-ordination and help to improve balance and raise confidence in children. Scooters are a great way to keep children active, whilst having fun at the same time, and with big brands making such funky helmets these days, you shouldn't have any trouble getting them to wear head protection.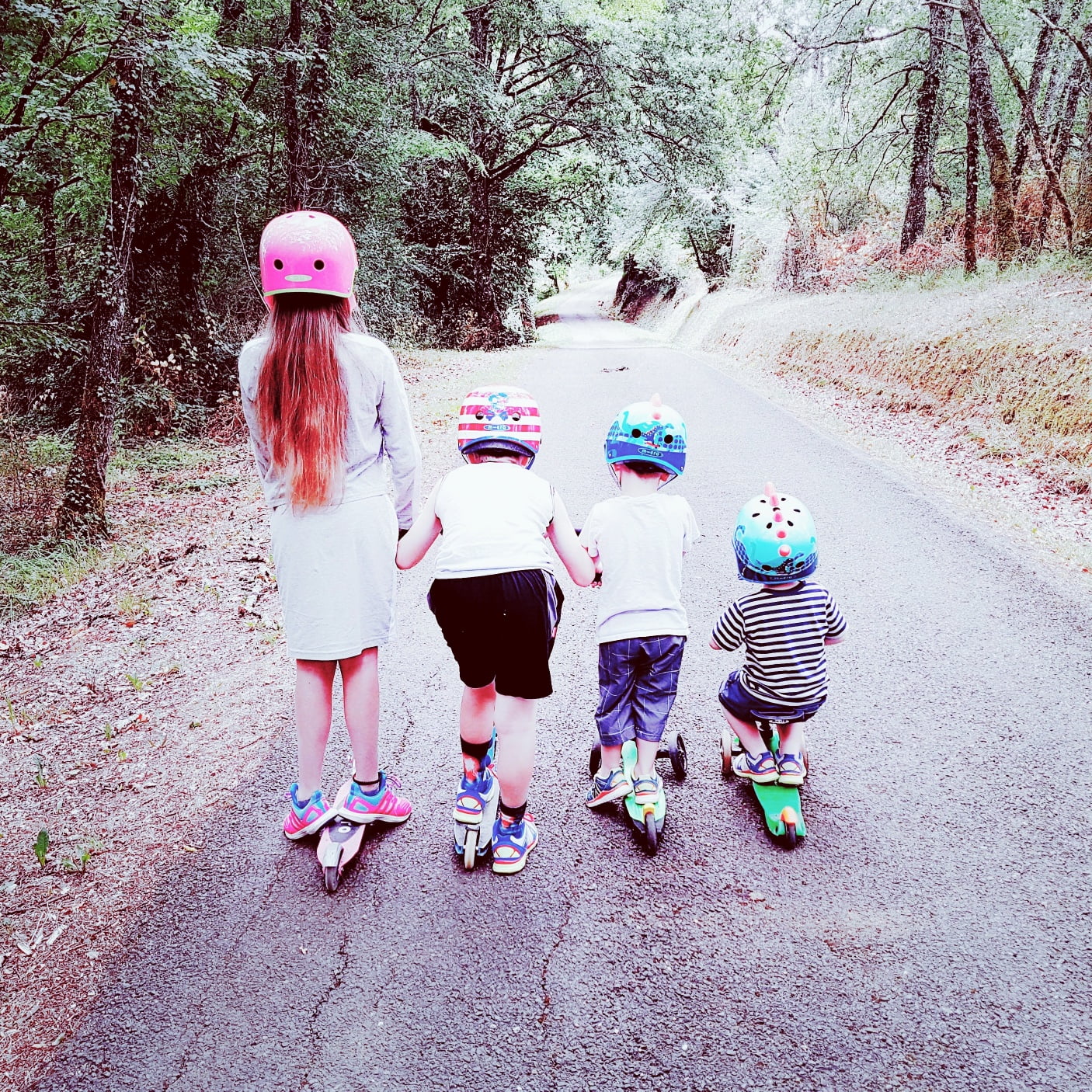 What about electric scooters though?
I have to say that my immediate reaction on thinking about these is that whilst they will still help with things like balance and confidence, the bulk of the physical benefits are taken away by the fact they are electric and little legs are resting instead of working hard.
If, however you are looking for a cool toy, they absolutely fit into that category. Most of the electric scooters around are best suited for children that are around eight years old or older. There are a few other things you might want to consider when buying an electric scooter though, for example:
Child's Weight
A child should be at least eight years of age or older than that to ride an electric scooter initially. In addition to this, the weight of the child will also be significant in choosing the best electric scooter, check the guidelines of each scooter before you buy. You should buy an electric scooter that is of a moderate weight that can be easily controlled by your child.
Construction
The construction of the electric scooter will contribute to the comfort level of your children's experience with it. Basically, there are two types of electric scooters: Stand-on and Sit-down. A stand-on electric scooter is the perfect choice for your child who's upgrading from a manual scooter as both of them are similar. On the other hand, having a sit-down electric scooter will allow your children to stand and sit as per their preference while riding. Also, make sure to buy large tires as they offer more balance.
Throttle Start
Ensure that you buy an electric scooter with throttle start feature instead of a kick model as your child will find it easy to launch the motor of the electric motor by pressing a button instead of kick starting it.
Steering Handle
Manoeuvring the electric scooter might turn out to be a tough task for your child if the steering handle is not adjusted as per your child's preference. Thus, buying an adjustable, sturdy steering handle is recommended.
Plank
The standing platform for your child is going to affect your child's balance whilst riding the scooter. The plank should be extensive and long enough for your child to stand on it with proper stability.
Brakes
Compared to manually operated scooters, electric scooters feature advanced brakes that have a brake lever attached to the steering handle. When pulled down, these brakes will slow down the scooter – buy an electric scooter with a reliable braking system.
Other Necessary Aspects
Buy an electric scooter that has large rubber tires instead of plastic tires. The electric scooter should be easily foldable and easy to transport. Also, purchase electric scooters that have rechargeable batteries!
You can find more information at Taber's Truths Top 10 Reviews. After buying your scooter make sure that you initially read owner's manual and then train your child to ride the scooter … of course that might mean testing it out yourself!