Welcome to part six in our series on encouraging active children. I am firm believer that if as parents we make being active part of every day life then it simply becomes the norm to children and not something that is a chore or 'add on' later in life. It is just part of normal life.
None of us sit still in our family for very long. We are all on the go and moving about all of the time. The older children are involved in lots of activities outside school and when they are at home they are often on the monkey bars, trampoline or stilts in the garden.
As a family we will go out with the scooters and the grown ups will walk or, like last weekend at the Crocky Trail, we will be busy doing something else that involves climbing running or jumping.
The older children love their bikes and the younger ones as always, are so desperate to be just like them.
We decided that a balance bike would be worth a try, on the basis that the Mini Micro Scooter we have with a seat had been such a success and the technique for a balance bike is very similar.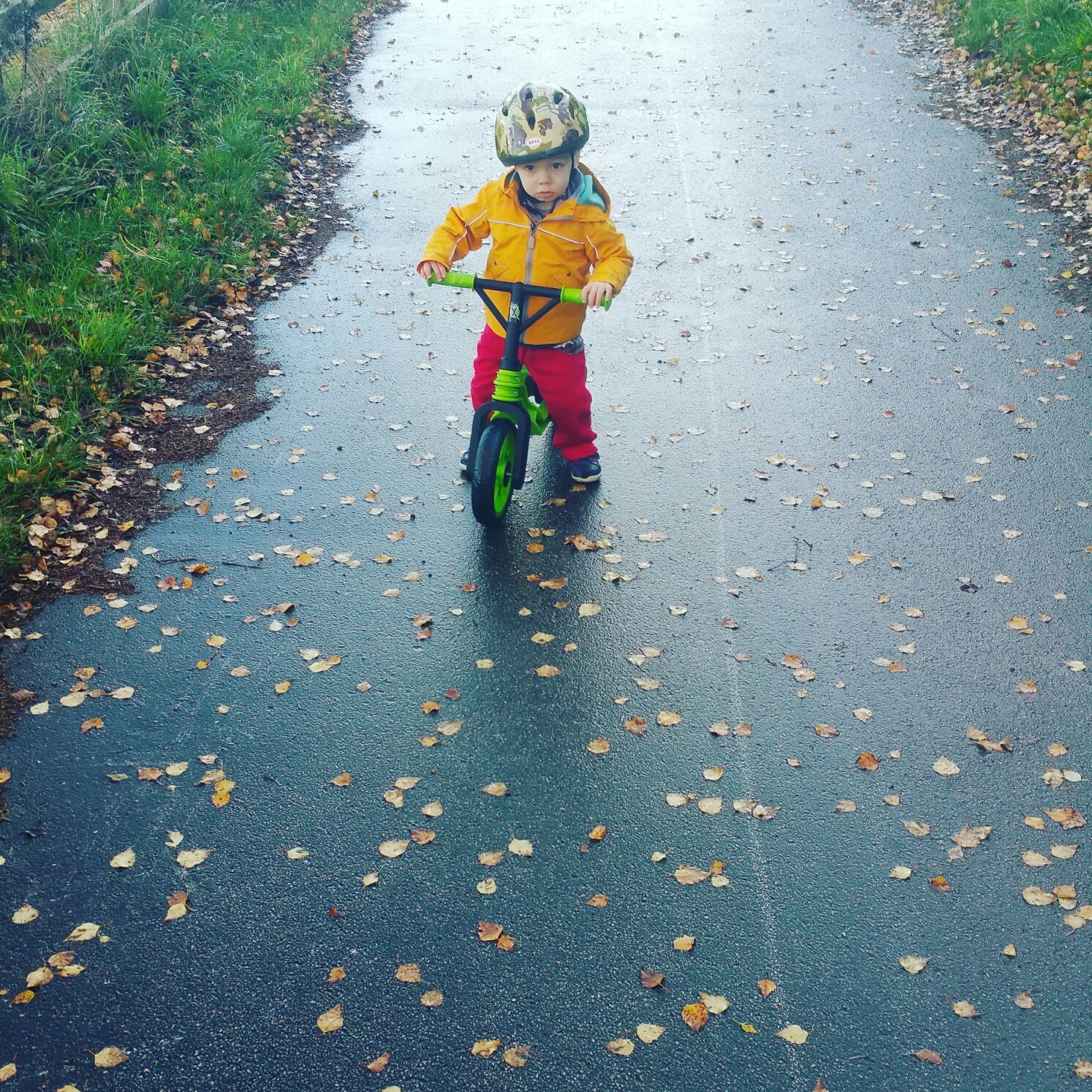 We opted for a Xootz Green Folding Balance Bike. These are currently priced £39.99 at Toyrific and would make a super Christmas present. You will absolutely get value for money by passing it down to a younger sibling when your little one moves on to a pedal bike.
The bike was very easy to assemble, is sturdy, yet light enough for a toddler to push and pick up on their own. The seat is adjustable and the bike even folds up for easy storage or transporting it on holiday. Genius!
These bikes encourage good balance, co-ordination and fine motor skills from steering. They promote independence and they are very reasonable in terms of price. Children who use a balance bike are thought to make the transition to a pedal bike with greater ease and it is unlikely that they will need stabilizers as they have already developed their balance well. Their confidence builds easily, as they can keep their feet in contact with the floor the whole time and feel in control.
Like everything, these things take practice but we know that practice makes perfect!
"I am always doing things I can't do – that's how I get to do them" Pablo Picasso

Have you tried a balance bike for your little one? What are your thoughts? I'm so impressed with how our little man has taken to this, and it makes him feel like he is the same as the big kids now.