Not all rooms should look the same, however, we do tend to match our bedrooms with carpets that match the landing and stairs, and we sometimes match up the living room with the hallway whilst the kitchen has its own style.
We like the differences but at the same time, we tend to go in the direction of matching things up. Upstairs carpets can show wear on the landing that doesn't match the bedroom, leaving a wider sense of separation. In considering these things, it can be possible to establish differing vibes throughout the home when it comes to flooring without it looking like a showroom.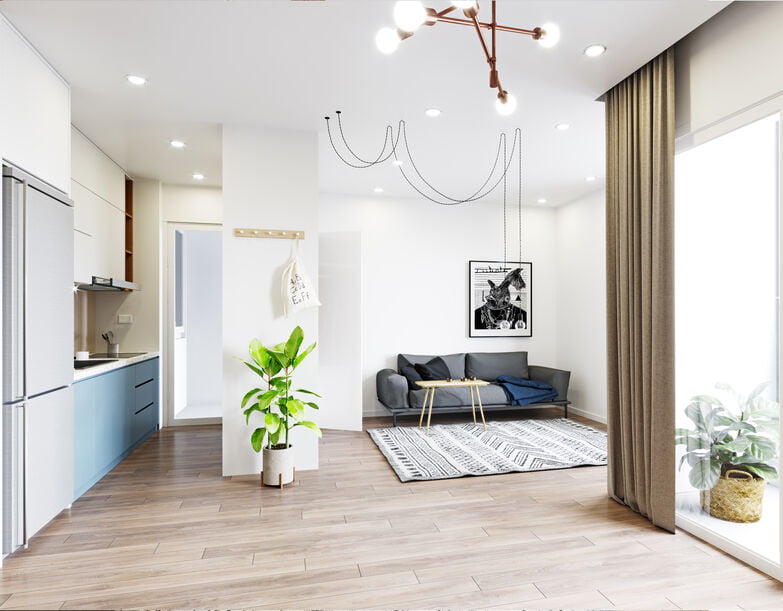 Wood
Installing light or dark wood flooring in hallways and living rooms is always a great eye-catcher.
The problem is that it is expensive, awkward and a complete pain to keep it looking nice and clean. It does look lovely, for all its faults, and can brilliantly lade the hall, living room, dining room and kitchen downstairs for a full floor of style – especially if you transfer from straight planks to something abstract in another room.
A more cost-effective and more sustainable option is replicating the look through luxury vinyl flooring such as Quick step luxury vinyl flooring. Not only does it save on the cost of real hardwood, but it also looks indistinguishable and offers much more protection safeguards than real hardwood does.
Stone
Stone gives an amazing and rich look to your home, but it can also be expensive and very easy to crack.
Also, as the real stone tends to be individually cut in most circumstances, replacement stones can be hard on the budget to get. It does provide a great sense in the kitchen and dining areas and can be just as easily replicated cheaper through luxury vinyl flooring also.
It's also great for bathrooms in matching up with black units and countertops. However, they can be damaged by rising temperatures and water, so it may be best to have the 100% waterproof vinyl option for this room. Vinyl can replicate porcelain tiles too.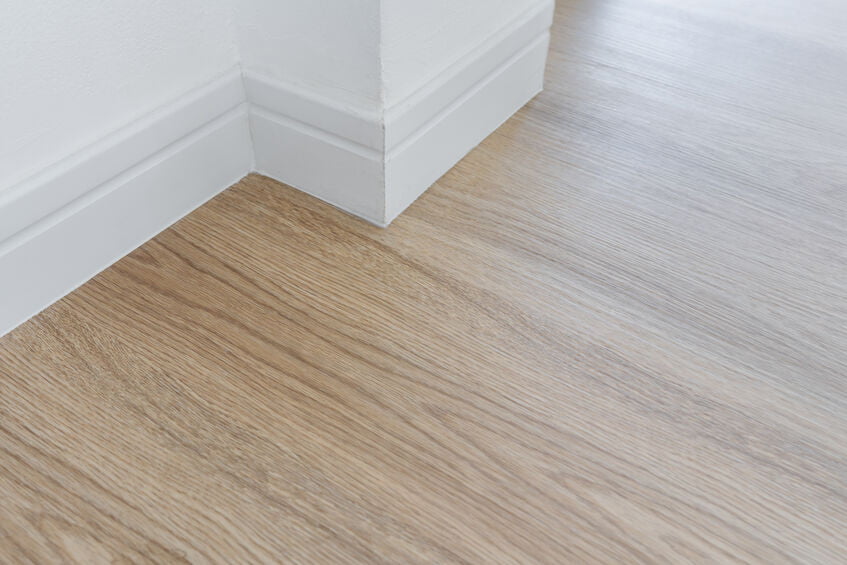 Landing and Bedroom
Carpet tends to be the popular choice for landings, but they do present the earlier problem.
Real hardwood suits these areas very well but we would recommend Quickstep luxury vinyl with a light or dark wood style. This is due to the heavy foot traffic it sees throughout the day as well as its soundproofing so that footsteps can be silenced much more when people walk around the house.
You don't need to be tied down to similar designs and you don't need to keep it all in one room. Luxury vinyl flooring, such as dark grey vinyl flooring, gives a great balance between rooms whilst offering the same qualities at a much more cost-effective rate. If you want to establish a great vibe consistently throughout the home, try the route of luxury vinyl.