We love living in Wales. In North Wales we feel very spoilt that we have access to the sea, the mountains, beautiful countryside, but we are not too far away from the big cities. It feels like a great balance and I love raising the children here.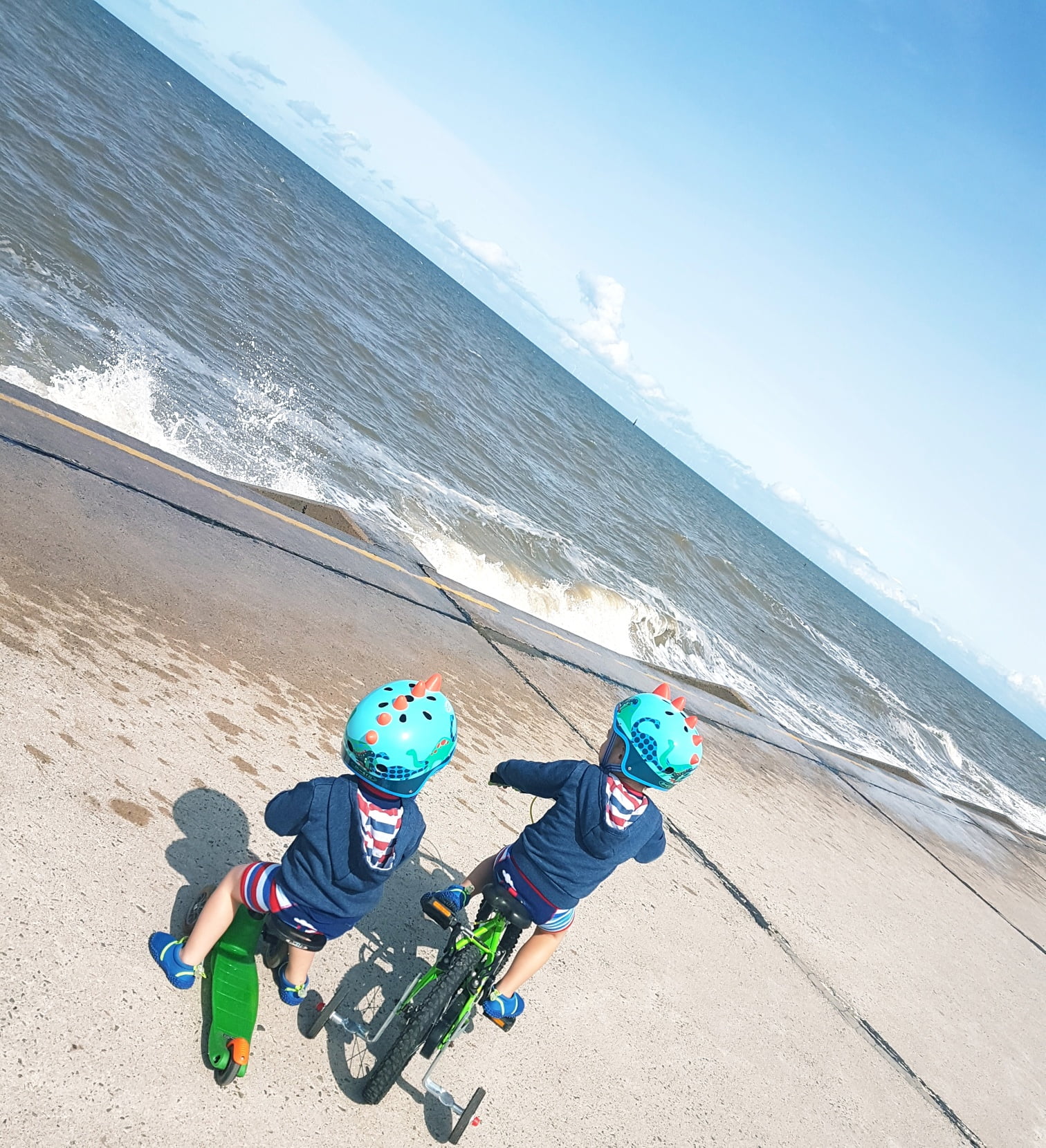 As much as we love North Wales, we think that Wales in general has so much to offer families. Pembrokeshire is somewhere we really like and it is a great place to visit with a family – have you been?
Pembrokeshire is known for its coastline and being as beautiful in the winter as it is in the summer.
So – what's good to do with a family in Pembrokeshire?
Our boys especially love all things Dinosaur related, so the Dinosaur park in Tenby is a must-do. You can dig for your own dinosaur fossils in the Jurassic Journey and Dino Dig area, before exploring the dinosaur trail where you'll spot 30 dinosaurs deep in the undergrowth – see how many you can name along the way, how well do you know your dinosaurs?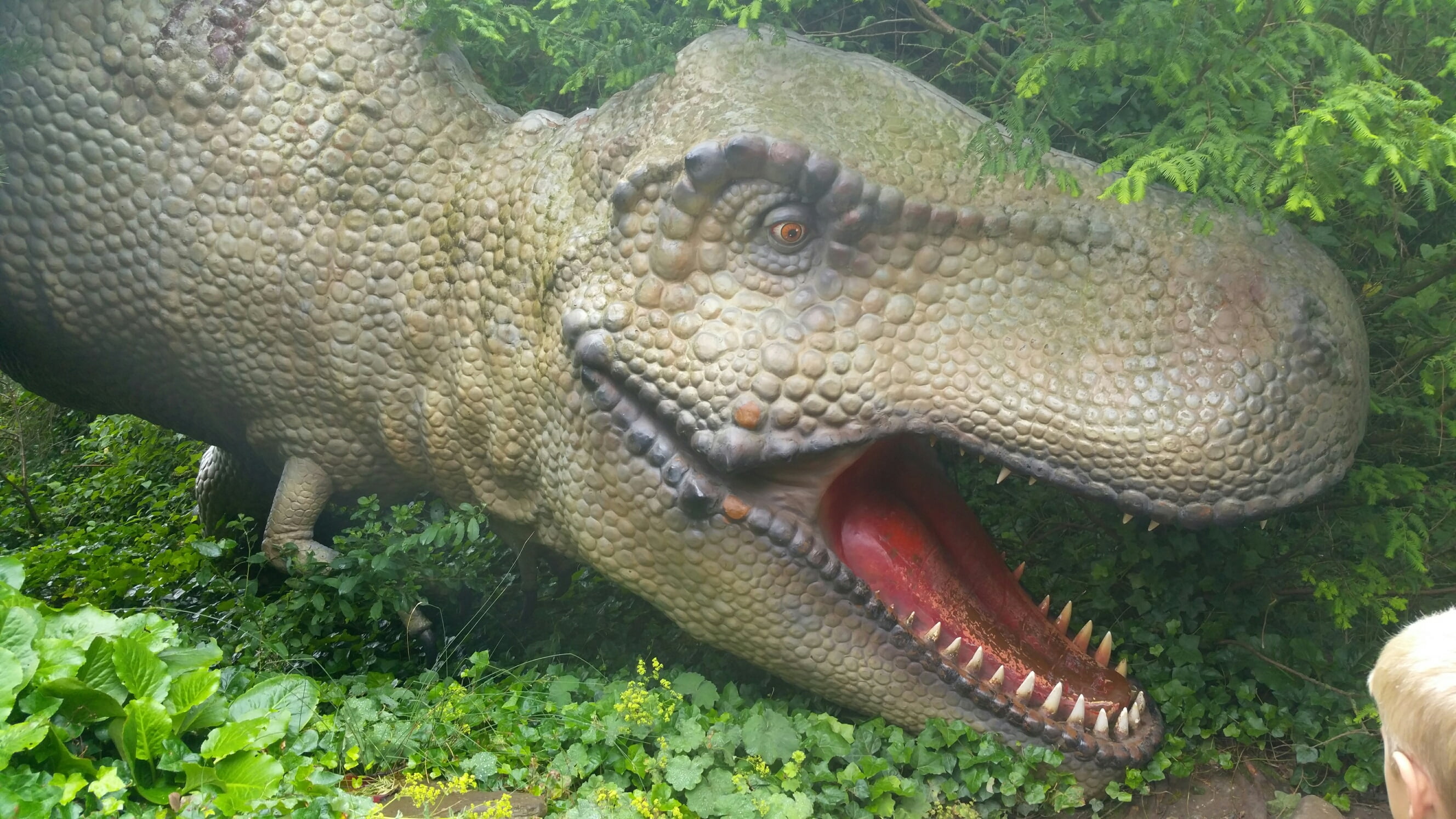 Once you're done on the trail, you can enjoy the rides and activities, including the only tube-slide in Wales!
Are your family fans of castles? If so, you could try Pembroke Castle and get a dose of history as well as fuel little imaginations. It's a great place to take a picnic and enjoy stunning views.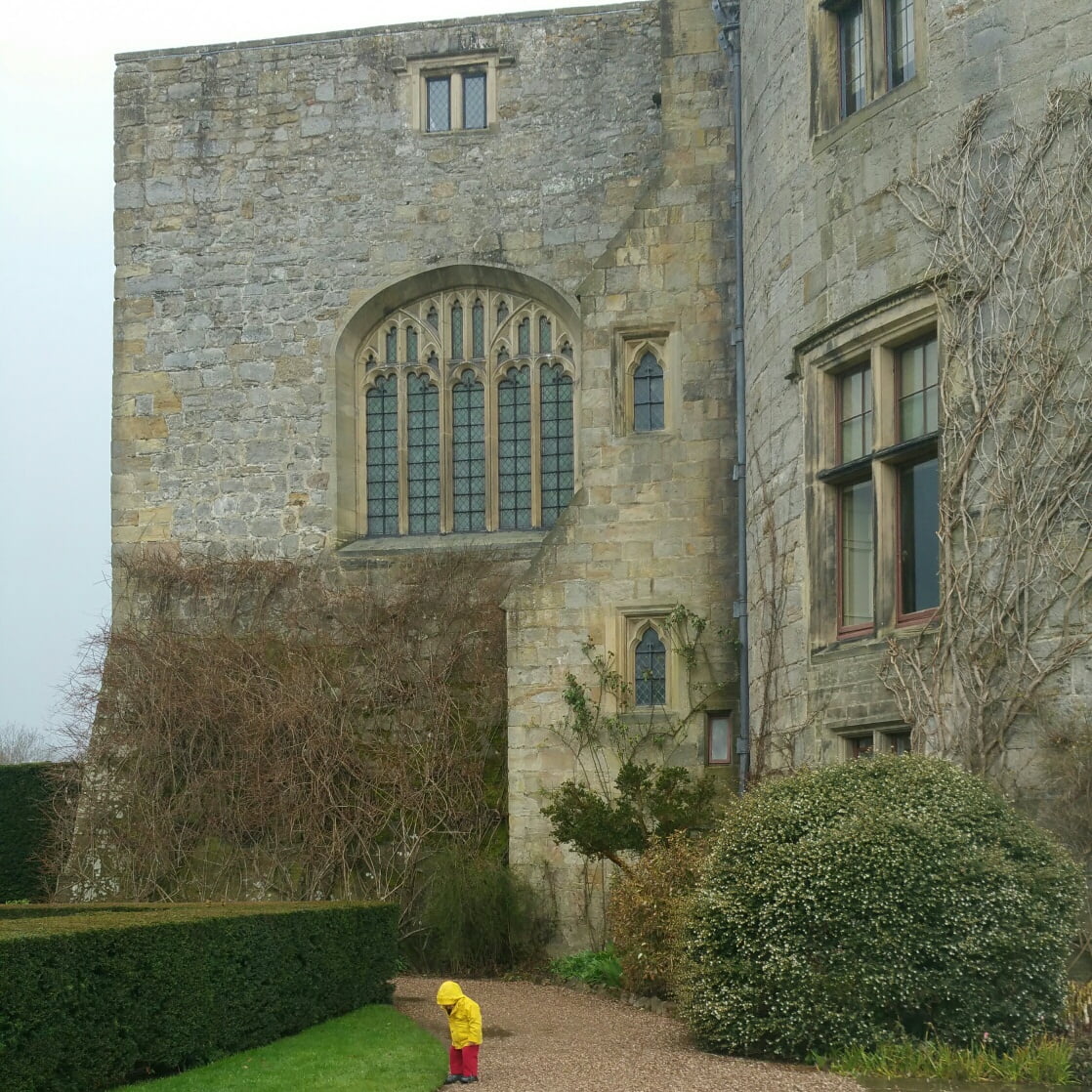 You can walk around the medieval town walls and millpond, and stand on the opposite bank to view the castle in all its glory.
Before you visit, check ahead to see if there are any additional events going on. They are dotted around throughout the year – you could see anything from battle re-enactments and falconry displays, to dragon days and  story-telling.
If you have visited Bluestone before, you will have been to the Blue Lagoon Waterpark. This is at the entrance to Bluestone, but anyone not staying onsite can still pay to use the facilities.
It's great fun for families, with waterslides, a wave machine and pools suitable for all the family. If you need an indoor activity, or just want to work on the children's swimming, it's well worth a trip.
Castle Beach sits  in the cove between Castle Hill and the East Cliff. At low tides it is possible to walk out to St. Catherine's island – just watch the tides and make sure that the tide does not cut you off. Castle beach is only a short walk from Tenby town but the slipway has plenty of facilities as well, including: a café, hire facility, deck chair rental and toilets – always good to know.
This bay is thought to be one of the best surfing beaches in the country and surfboards are available to hire, so the whole family can have a go if they like! It's also popular for windsurfing and canoeing.
During the summer, they section off part of the beach for sunbathers as it's so popular for watersports enthusiasts.
If you love a good farm park then Folly Farm could tick all the boxes for you and the little ones. There are adventure play parks, pirate galleons, a zoo, and fairground and a barn where you can get 'hands on'.
The park is based on the premise that everyone likes different things but should be able to do those things in one place. There is tons to do – book online in advance if you can as it is slightly cheaper that way.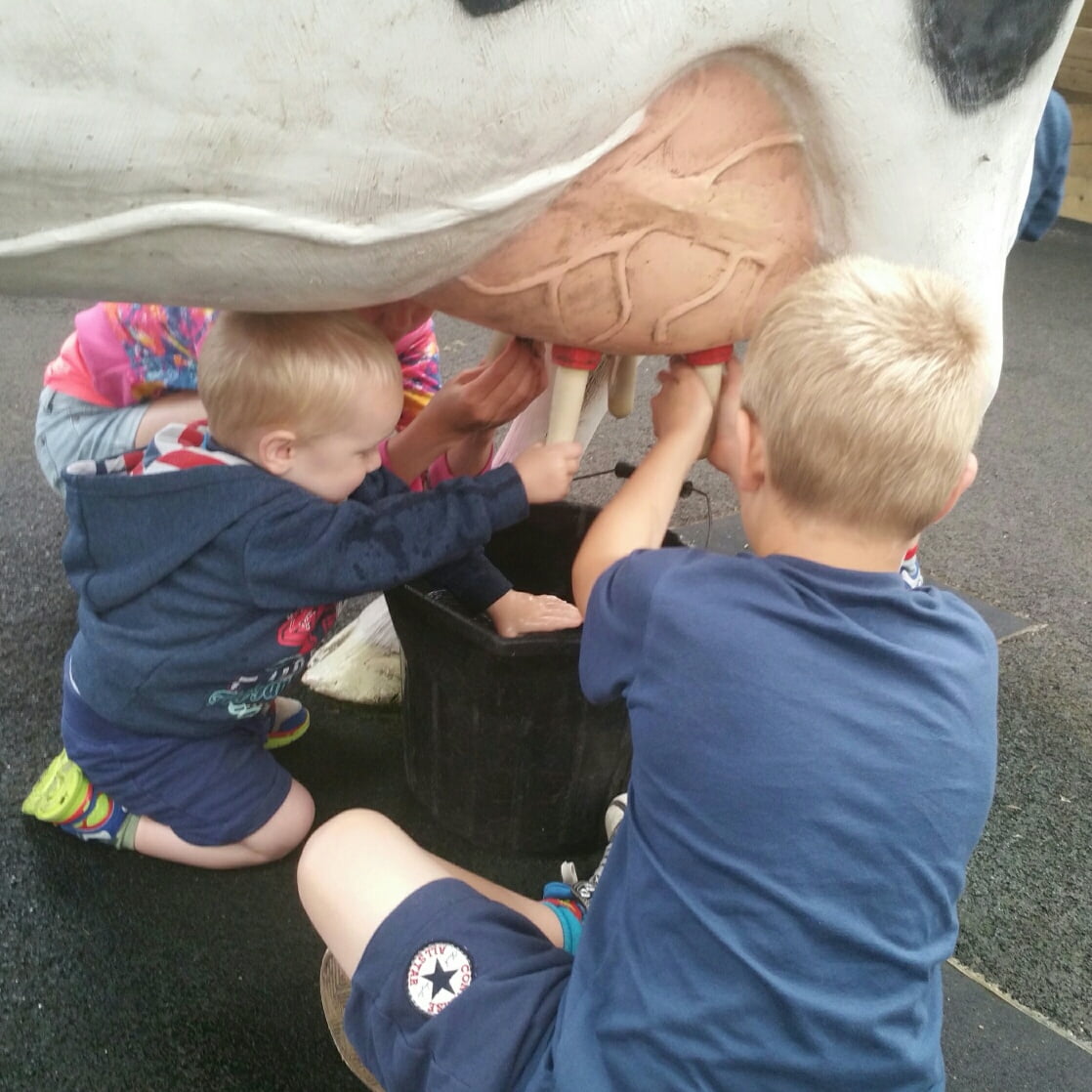 You can't visit Pembrokeshire without going on a coastal walk. The coastline is breathtaking and a walk along any stretch of it would make for a memorable family activity during your stay. The entire coastal path would take you between 10 and 15 days, so maybe just identify a section you fancy!
The bus service covers the entire path, so you could walk one way and get the bus back to save little legs.
If you are looking for a farm park in a slightly different location you could try Clerkenhill. There is tons to do for all the family. Take a stroll along the adventure farm trail and through the spooky woodland with lots of interesting swings and slides and sights along the way, to keep everyone busy.  There is even a beach!
What about where to stay?
We always find self-catering an easier option with the children. Also, if you opt for a holiday rental over a hotel you'll have more space to spread out, with more of a home-from-home feel. Powells have a wonderful selection of holiday cottages in Pembrokeshire for you to choose from. What about Garth? With magnificent, panoramic views, this spectacular property is just a short walk from the centre of Saundersfoot village.
It is right beside a sandy beach and there are plenty of shops and places to eat and drink. This property sleeps 10 in five bedrooms, so plenty of room to take along extended family.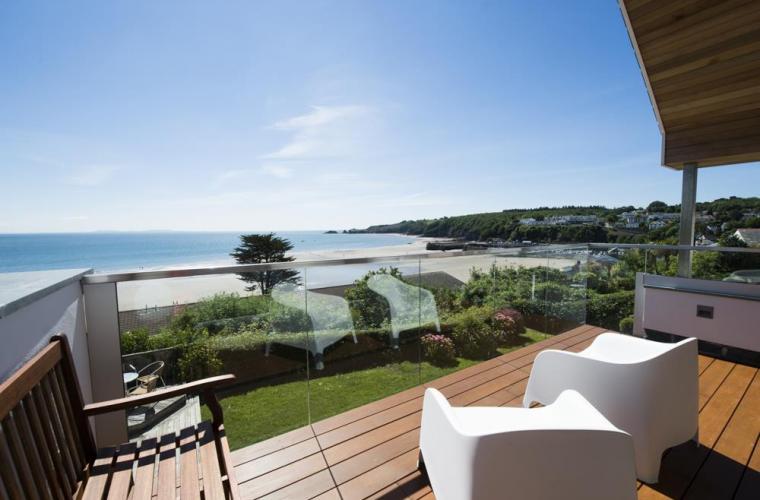 Or, perhaps somewhere like Beachway House is more your thing? A imposing property on the beachside of The Strand in the pretty resort of Saundersfoot. There is a lovely decked area, great for relaxing with a well-earned glass of wine.
There is something for everyone at this property, a sauna, and fully equipped games room in the basement – ideal for those rainy days making Beachway House a great choice at any time of year! It has panoramic views across Saundersfoot beach – a perfect location for any keen photographers.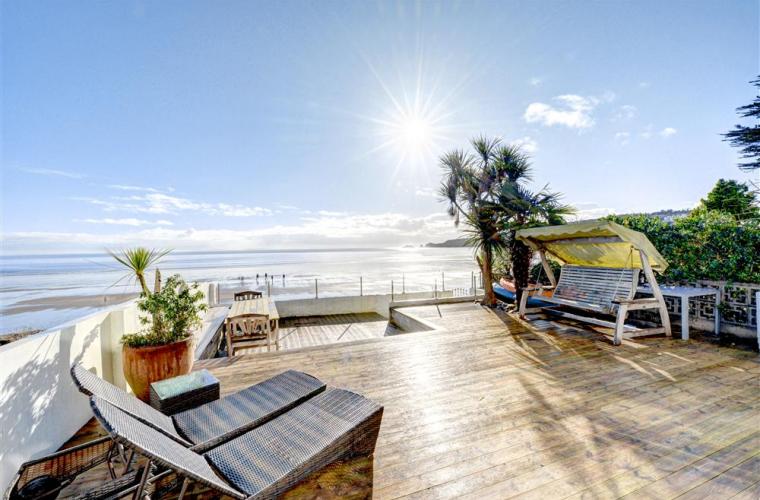 If you want to be based in Tenby, you could try Caldey House, with its stunning sea views across to Caldey Island. This property sleeps six people in three bedrooms and includes a swimming pool, sauna and gym.
It's in a great location, within walking distance of the town centre, harbour and amazing sandy beaches. I really like the look of this property and it's in an ideal spot for families who like to get out and about.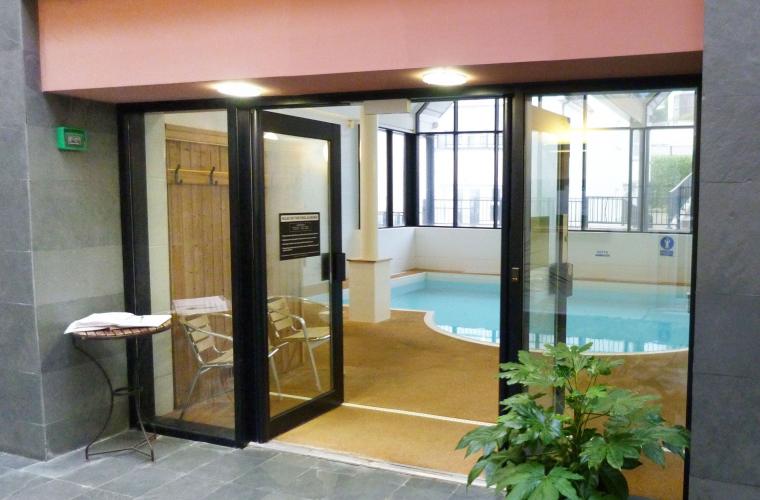 If you want to base yourselves near Pembroke, you could try Pembroke Mill , set within a renovated 17th century water mill in 30 acres of private grounds in Pembrokeshire National Park. Within easy reach of 50 superb beaches offering sailing, surfing, kayaking and much more.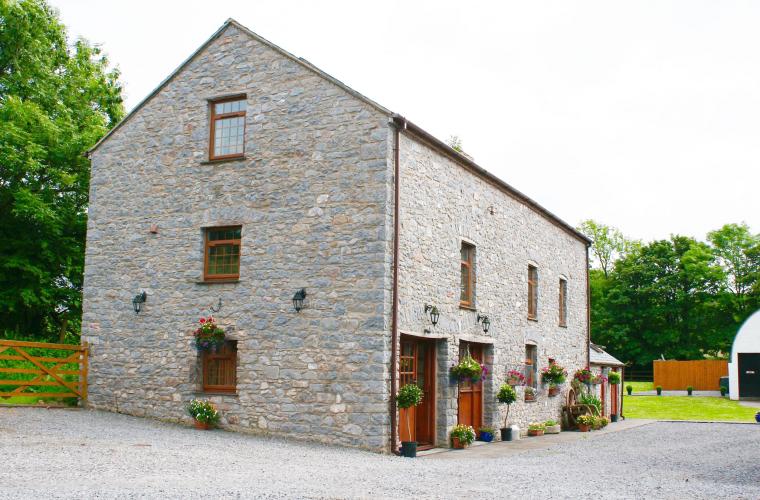 I think the only problem with a holiday or short break in Pembrokeshire is trying to narrow down where you want to stay and what you want to do, as there are so many wonderful places to visit and stunning properties to choose from.