Manchester is full to the brim of amazing attractions and fun activities to take part in as a family. There isn't much you can't do in or around the city. One of the fun family activities you should try is Playfactore, which has, amongst other things the largest indoor play frame in the UK. Just look at the size of this, and that's not even the whole thing!
Each session at Playfactore last 2.5 hours and that is very precise. There are loud speaker announcements with reminders to check your receipt for your entry time and anyone found to have stayed longer than their allotted time will be charged.
I can totally see why they have to enforce this as the place would be overrun otherwise with people staying all day, however, they'd make more on their cafe with unlimited sessions I guess. For many children I imagine running around here for 2.5 hours is enough, but if not that makes it an expensive couple of hours if you have more than one child. The costs are £8.95 for children aged 1-4 and it jumps to £12.95 for children aged 5 and over. You also have to pay £3.95 for adults too, so it's not cheap. Dropping the cost to adults would make it feel a bit more affordable I think.
Playfactore has got one of the best toddler sections I've seen. It's much more inclusive as well as its an under 5s section, and most other places are under 3s. There's a fabulous
interactive
area which our 3-year-old loved within the under 5s section. It's small enough to be safe for little ones but big enough to keep them entertained.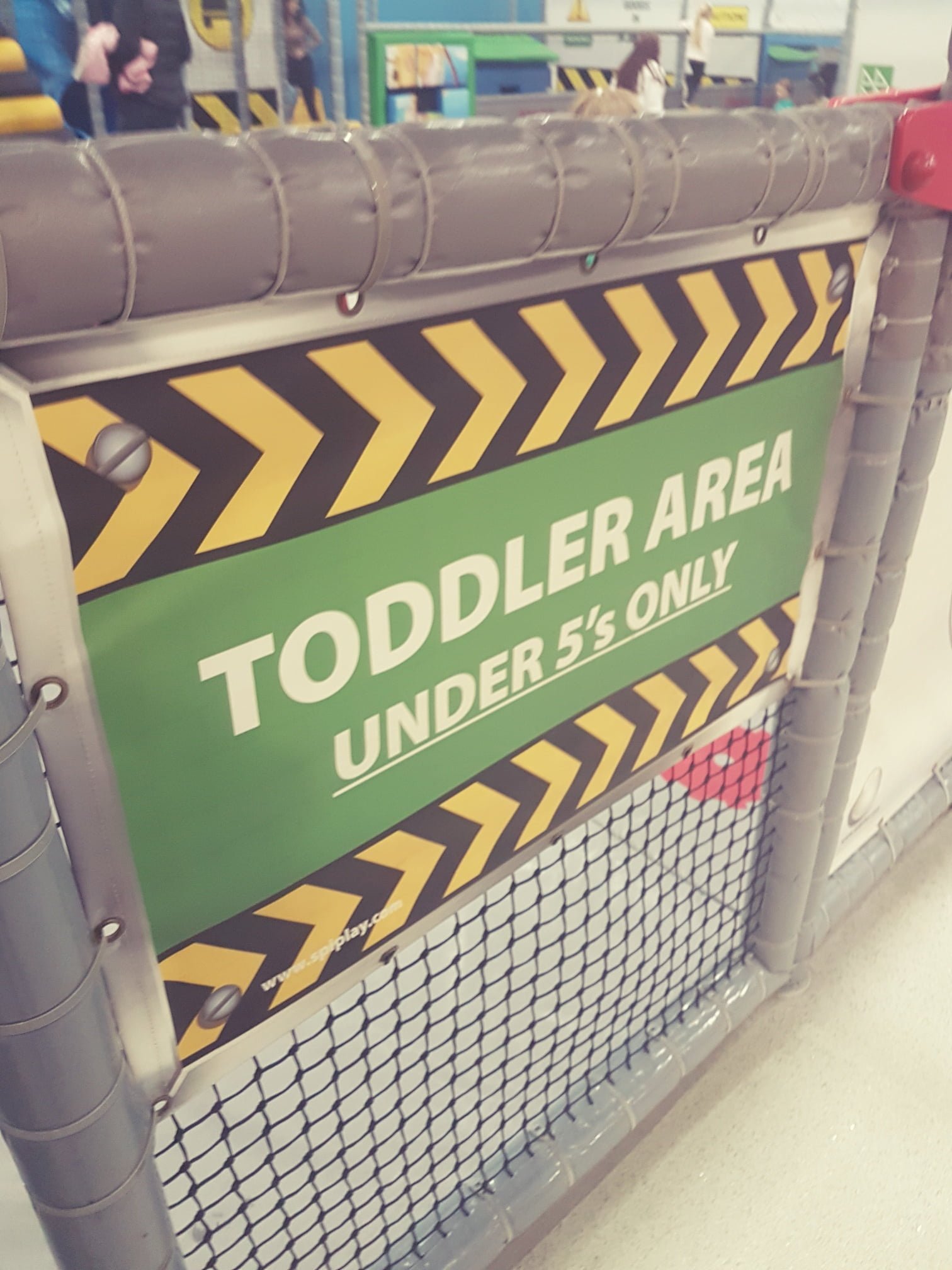 There's lazer tag for the older ones, cars that can be driven by over 5s but younger children can still enjoy them with their parents help.
The playframe itself is massive and great for exploring and challenging themselves. There is an elevated football pitch to enjoy, plus a dance floor where a member of staff will encourage children to dance to choreographed songs.
The ice cream and cake selection is huge and they all look amazing, as do the pizzas.
Overall it's a great trip out with the family and the quality of the equipment and venue in general are first class, it's just a little pricey. It's not the sort of place you'd head to every week, more like once or twice a year.
Have you visited? What did you think?