The way we watch TV seems to have changed dramatically in the last 10 years. We aren't huge TV people in our house. We like a good box set, some of the sport, the children like YouTube kids, movies and a couple of the kids channels etc.
Despite this, I do find it really interesting to see how the whole concept of how we watch TV is changing. One of these changes is netgem.tv.
netgem.tv
netgem.tv, is said to be the TV service designed for modern and savvy viewers in the UK and Ireland. They have recently announced that the subscription service will now offer the new YouTube Kids apps and the BritBox service through its growing network of broadband providers, Smart TVs, and mobile devices. With the addition of the YouTube Kids app there is now more inclusive programming available than ever available to netgem.tv users which already boasts live and on demand children's TV from BBC's Cbeebies and CBBC, CITV, Milkshake and Pop Fun. 
Have you heard of netgem.tv?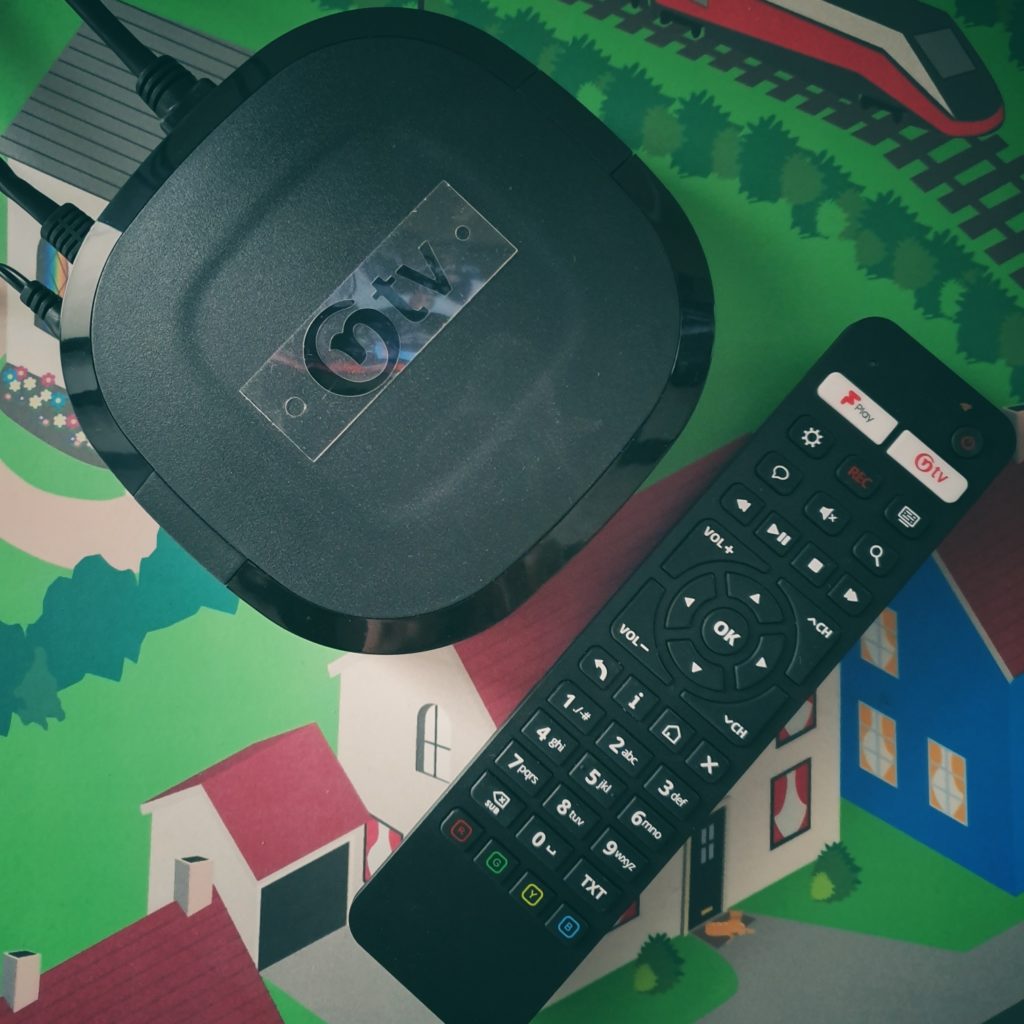 What do you get?
netgem.tv, provides a set-top-box, access to all of the channels on Freeview Play and catch-up TV services for one monthly fee – no contract, always a bonus these days. In addition, you get exclusive channels at no extra cost, including the newly added Premier Sports all for £14.99 per month. Also, if you want to sign into your Amazon Prime Video membership and/or pay for Rakuten TV digital movies and shows, they are integrated into the experience too. All your viewing in one place.
netgem.tv has also become the first TV service to add BritBox to their Set Top Box. BritBox is a digital video subscription service created by the BBC and ITV. The service brings the very best in past, present and future British programming and award-winning content to viewers all in one place for £5.99 per month in crystal clear HD. From soaps to dramas to documentaries and children's favourites, BritBox features the biggest collection of British content available on any streaming service, as well as brand new programmes specifically created for BritBox.
YouTube Kids was created specifically to give children a more contained environment that makes it simpler and more fun for them to explore on their own, and easier for parents and caregivers to guide their journey as they discover new and exciting interests along the way.
The addition of the YouTube Kids app, means that netgem.tv now has the largest collection of on demand kids content of any TV service.
Do your children watch YouTube Kids? What is their favourite show?
Installation
Setting up netgem.tv couldn't be easier. Here's a really helpful video to show you how.
netgem.tv is available to download on your mobile or tablet whether you're an iOS user or an Android user.
Is it worth £14.99 a month?
Perhaps – if you are very into sport, you might find this subscription of benefit. I understand that having all your content in one location might be considered beneficial. So you aren't having to flip between your Amazon Prime, BritBox and YouTube accounts for example. With netgem.tv all that content is brought together.
However, you still have to have those subscriptions, some of which are at additional costs. Personally, I can't see a huge benefit. With smart TVs these days, so many people can all access these things anyway. We already had YouTube Kids on our TV before netgem.tv came along for example. I can see that if you didn't have a smart TV this would be of benefit though and the box is small an unobtrusive.
Have you tried netgem.tv and felt differently? I'd love to know if you feel this is of benefit?
This is a collaborative post.