Queensland, also known as the Sunshine State of Australia, is one of the most popular vacation destinations for both locals and tourists alike. If there's a must-do family holiday, Queensland would have to be at the top of the list because this seems to be where amazing nature meets flat-out adventure. With its stunningly beautiful beaches, famous theme parks and ancient hinterland to explore, Queensland delivers world-class dazzling attractions.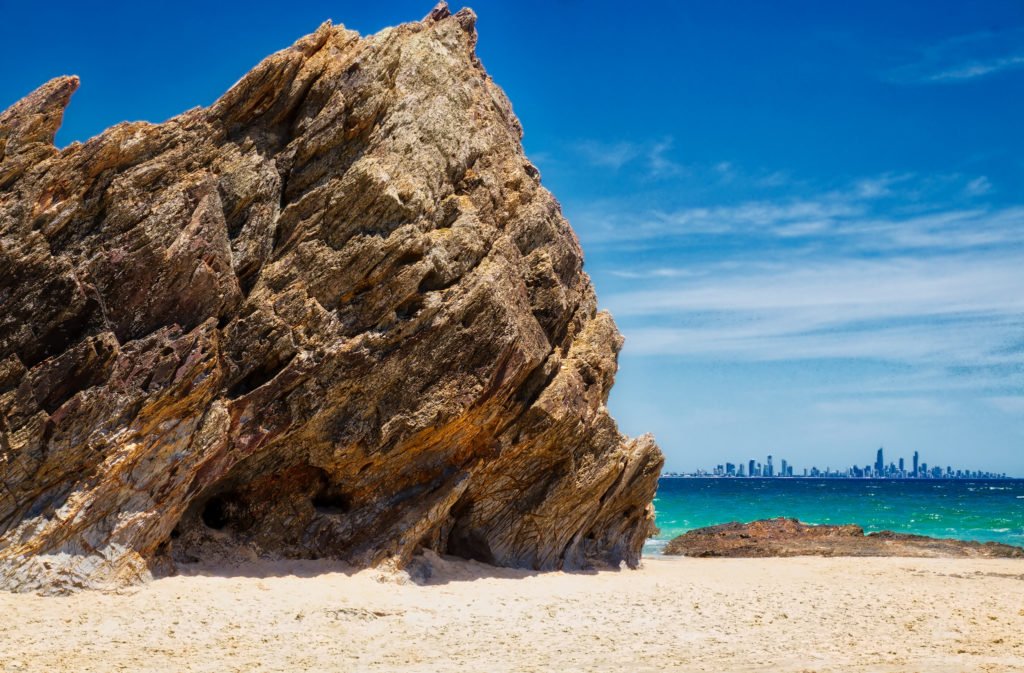 Whether it's for a holiday break or a birthday celebration coming up, there are a few default things that most families do, and going away for some relaxation is a favourite. In this piece, we have listed some of the most family-friendly beach destinations in Queensland for your next family vacation.
Yeppoon beaches
The central Queensland town of Yeppoon is one of the best places for beaches in the Sunshine State. The great part about Yeppoon is that there are also plenty of great things to do in Yeppoon aside from relaxing water-side.
If you are looking for great beaches to chill out on in Yeppoon don't miss Cooee Bay and Lammermoor – two of the most popular and picturesque beaches in Australia.
Another great thing about Yeppoon is the proximity to Keppel Island which is only a short ferry ride away. On the island you can enjoy a wide range of water sports including paddle boarding and wakeboarding. Make sure you make a stop at Keppel Bay Sailing Club while you are there – they make delicious comfort food at affordable prices.
Nudey Beach, Fitzroy Island
Travelling with children is a rewarding experience as the time you spend with them is worth more than any toy in the world. Just 45 minutes via Fast Cat from the Cairns Marina, Fitzroy Island is a popular family-friendly destination which is situated right on the Great Barrier Reef. This island paradise is home to the famous Nudey Beach, which won the number one spot in Australia's Top 101 Beaches awards for 2018.
Nudey Beach offers guests with pristine, white sand and warm, crystal-clear blue ocean waters with a backdrop of lush rainforest vegetation and large granite boulders. You will experience with your own eyes why this beach was awarded the number one spot as you stroll through the tropical rainforest vegetation from Welcome Bay. Get it on your must do list!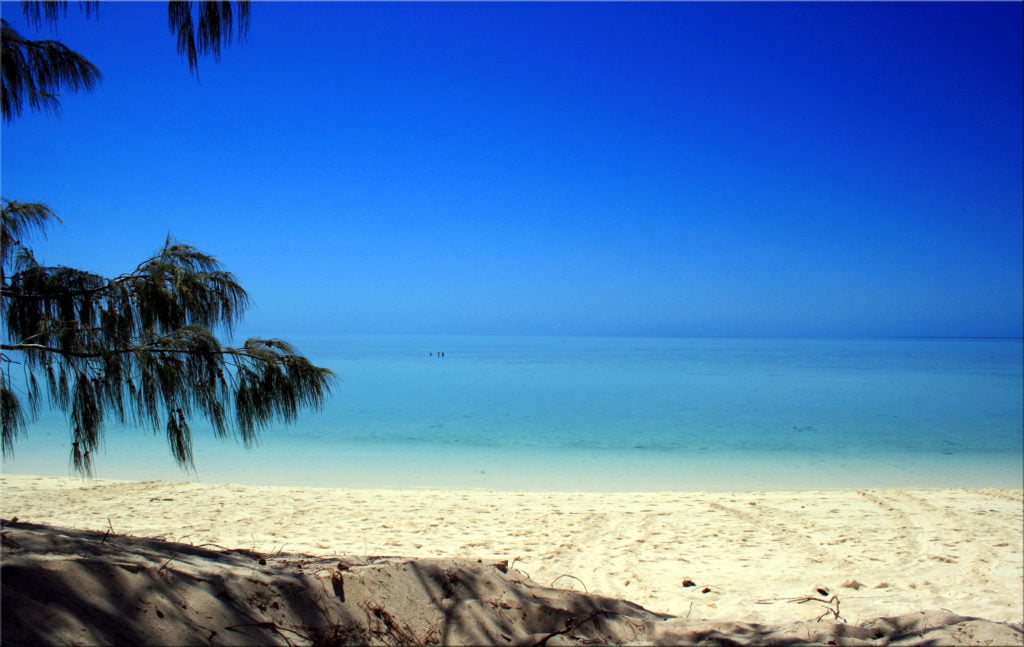 You can all enjoy snorkelling straight off the shore of Nudey Beach and witness the charm of the Great Barrier Reef below! Experience the underworldly beauty of this island where you and your family can get the chance to spot clownfish, gropers, and numerous species of coral, tropical fish and Fitzroy Island's famous sea turtles!
Noosa Main Beach, Noosa Heads, Sunshine Coast
Located in front of Noosa Heads' famous Hastings Street village, Noosa Main Beach is the only north-facing beach on the east coast and the only beach in Australia that maintains professional lifeguards for the entire year.
Noosa Main Beach is just perfect for families wanting to have a sweet escape from the busy city, especially if you fancy swimming, stand up paddle (SUP) boarding, bodyboarding, and surfing. Another must-do activity in this paradise is the famous Noosa River where you can find and book amazing river and canal cruises which give you a fascinating Noosa Heads view. Pro-tip: Book a cruise trip just before sunset, and be amazed with one of the most unforgettable bright orange sunsets in the world!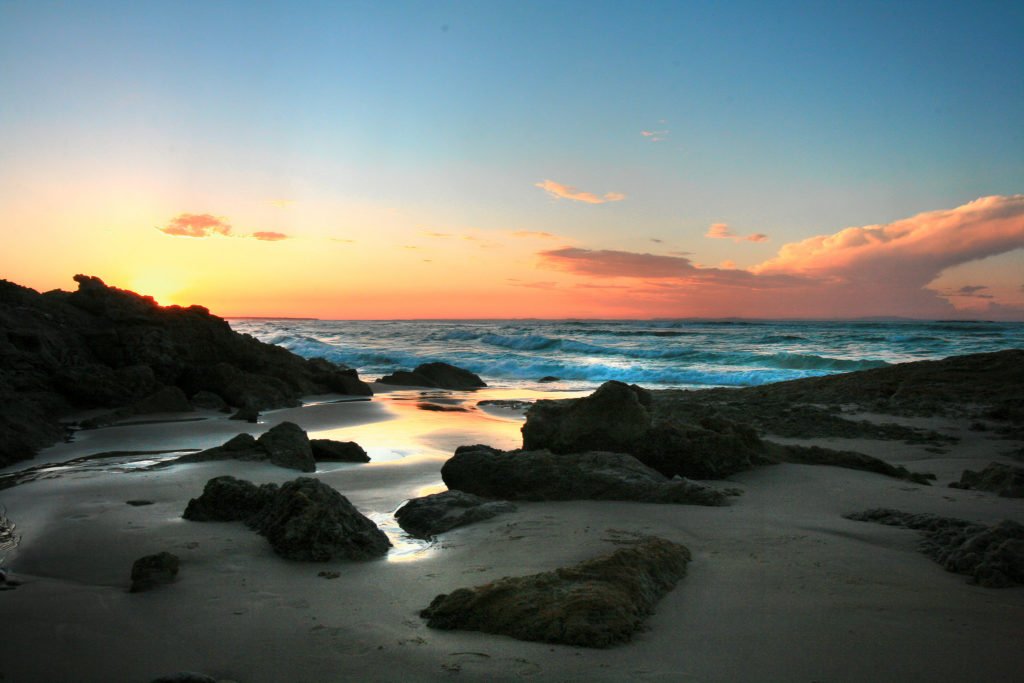 Whitehaven Beach, Whitsunday Islands
Whitsunday Island is home to a picture-perfect beach Whitehaven Beach, which is situated in the heart of the Great Barrier Reef. It is one of the 74 islands that comprise what is called the 'Whitsundays' and has been considered as one of the most photographed beaches in the country because of its pristine white sand which is totally unique and cannot be found anywhere else in the Whitsundays.
Indeed, Whitehaven Beach should be on everyone's bucket list as everything you want in a beach destination can be found on and around it. If travelling with kids, consider adding Whitehaven Beach to your itinerary as it has a little bit of everything for a fun and relaxing family vacation. There are water sports facilities and activities, a wide bed of soft brilliant white sand that stretches for kilometres, and swimmable clear, turquoise waters. Other activities that you may want to do while around the area include hiking to Tongue Point Lookout and snorkelling the reef off the beach.
Have you been? Any tips to share?