The world is absolutely full of exciting and interesting places to go on a family holiday, but if you're planning a major trip it can be difficult to compare which would be the most suitable for your own flock. Names of fantastic places fly around but it's hard to visualise and compare like with like.
That's why this infographic from Expedia is so useful, as it breaks down some of the most fascinating destinations on the planet into minimalist posters that you can flick through in five seconds. The handy short city guides feature the sights, food and accommodation you can expect in each location, so you and your family can pick and compare their favourites.
Here are some of the cities they take a look at:
Cape Town, South Africa
With a trip up Table Mountain to oversee the city and the lovable (if very loud) penguins at Boulders Beach, there's lots for any family to see and do in Cape Town. Throw in a day shopping your way around the colourful Neighbourgoods market and a hearty meal of Potjiekos cooked over an open fire and you'll have South African memories to last a life-time.
Havana, Cuba
For a unique family adventure into a country that it can often seem like time has forgotten, Havana in Cuba could be the place for you. Walking through the glorious baroque and neoclassical streets of Old Havana it's hard not to be swept away by the romance. Hop into one of the many classic Cadillac taxis and head to the Museum of the Revolution and then for a traditional bowl of Moros y Cristianos for the true Havana experience.
Paris, France
The "City of Love" has a wealth of things to see and do, and even just walking from one sight to the next is an experience in itself. The unmissable ones are the Eiffel Tower and the Louvre, which hosts some of the greatest artworks on earth. Of course, a trip to Paris wouldn't be complete without taking in some of its famous cuisine so make sure to stop off at plenty of cafes and fill up on plenty of delightful macarons.
Serengeti, Tanzania
Probably the greatest place on earth to view millions of wild animals in their native habitat is the Serengeti in Tanzania. While it is home to a veritable horde of wildebeest (about 1.7 million), zebra, and the rare black rhino, some of the most magnificent sights can be found on the stony outcrops of the moru kopjes, where you can see lions, cheetah and leopards lounging in their natural habitat. A stay at a game reserve is an experience no-one in the family will ever forget.
Sydney, Australia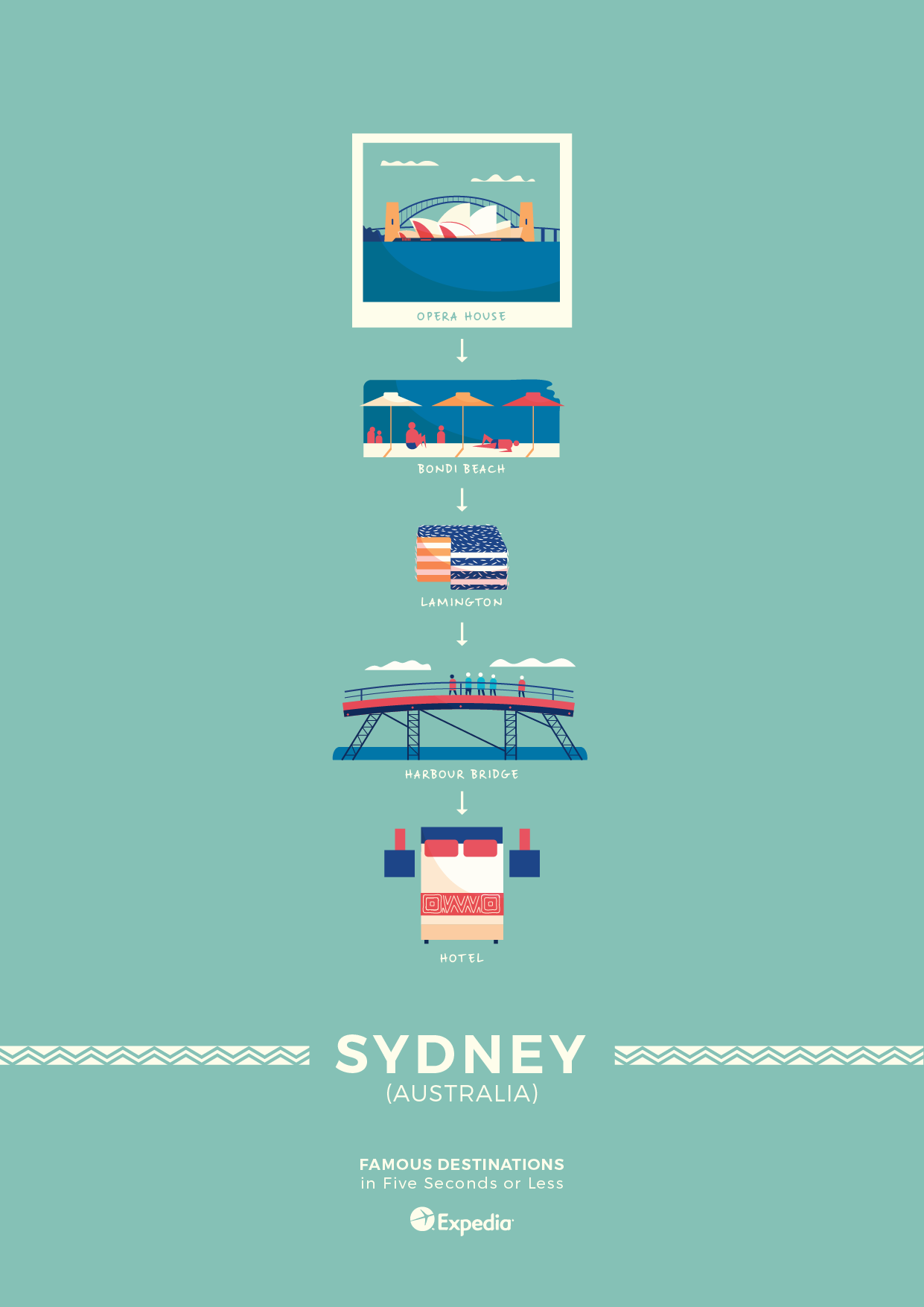 If you're heading Down Under, then Sydney is a destination not to be missed. Along with its iconic Opera House and the Harbour Bridge, the whole family can go for a dip and try their surfing skills on Bondi Beach. Sydney is also famous for its hip cafe culture where you'll be able to enjoy plenty of slices of choco-coconut joy in the local lamington cake. Also, Taking pictures of families, you may hire a Sydney Portrait and family photographer.
If you're considering possibilities for a family holiday but can't get a full idea of your options, then this infographic is great. By giving you the lowdown on some of the world's most famous locations in five seconds the whole family can get an idea of what their favourite places would be, and then the real decision-making can begin!