I love the idea of skydiving. It's not something I would ever do because I'm not a fan of flying and those little planes that take you up for your skydive put me right off. Also, there's something that feels odd about doing bonkers stuff like that when you've got a tribe of little people. Anyone else feel like that?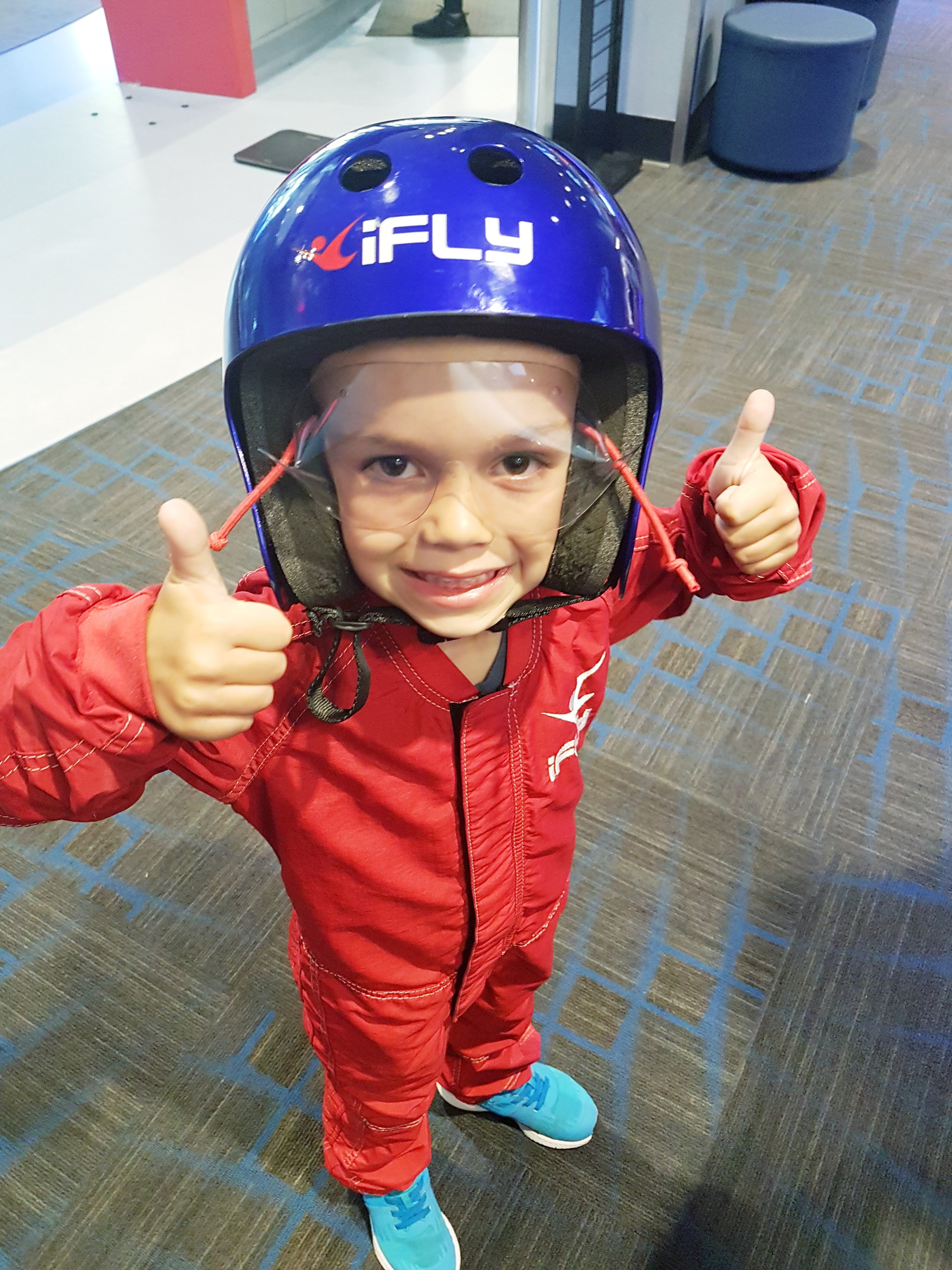 A compromise, where you can feel part of that skydiving feeling, but go absolutely nowhere near a tiny plane and have minimal risk, is by trying out indoor skydiving. iFly attractions are all over the world, it's not something unique to Orlando, but the iFly in Orlando is conveniently located on International Drive with lots of other family attractions and fantastic places to eat and drink.
If you've got children over the age of three, this is a really inclusive fun family activity as you can all get involved – and just a note, there is something super cute about little ones in sky diving gear, right?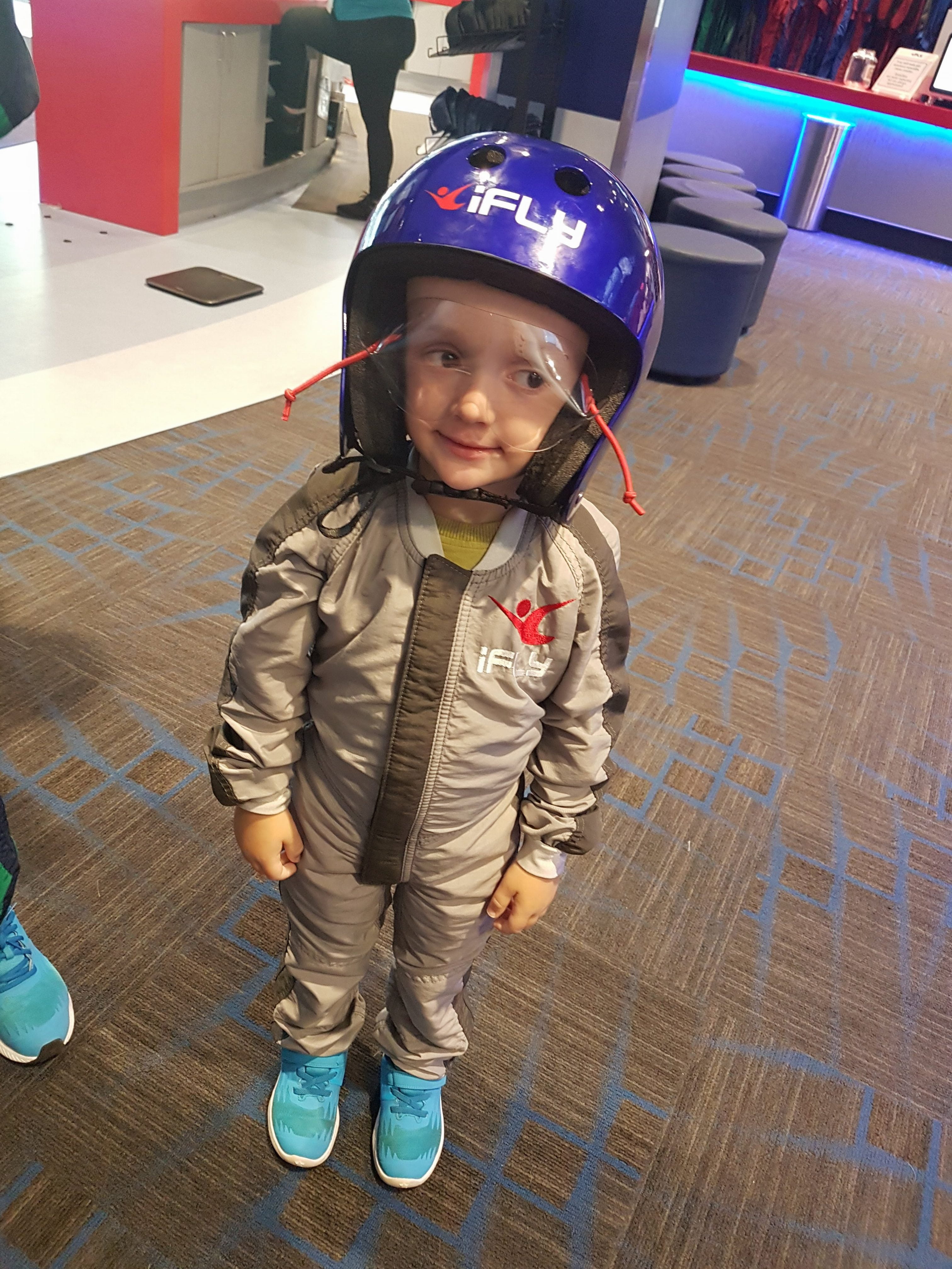 It was wonderful to do something like this that all of us could take part in. The team at iFly Orlando were very professional and great with the children. Not only do you get to fly, you also get to see how the professionals do it, with a demo from your instructor at the end. Seriously impressive, with twists, turns and flips – it was quite a spectacle to watch.
We weren't quite as impressive of course, but it was a lot of fun as a family.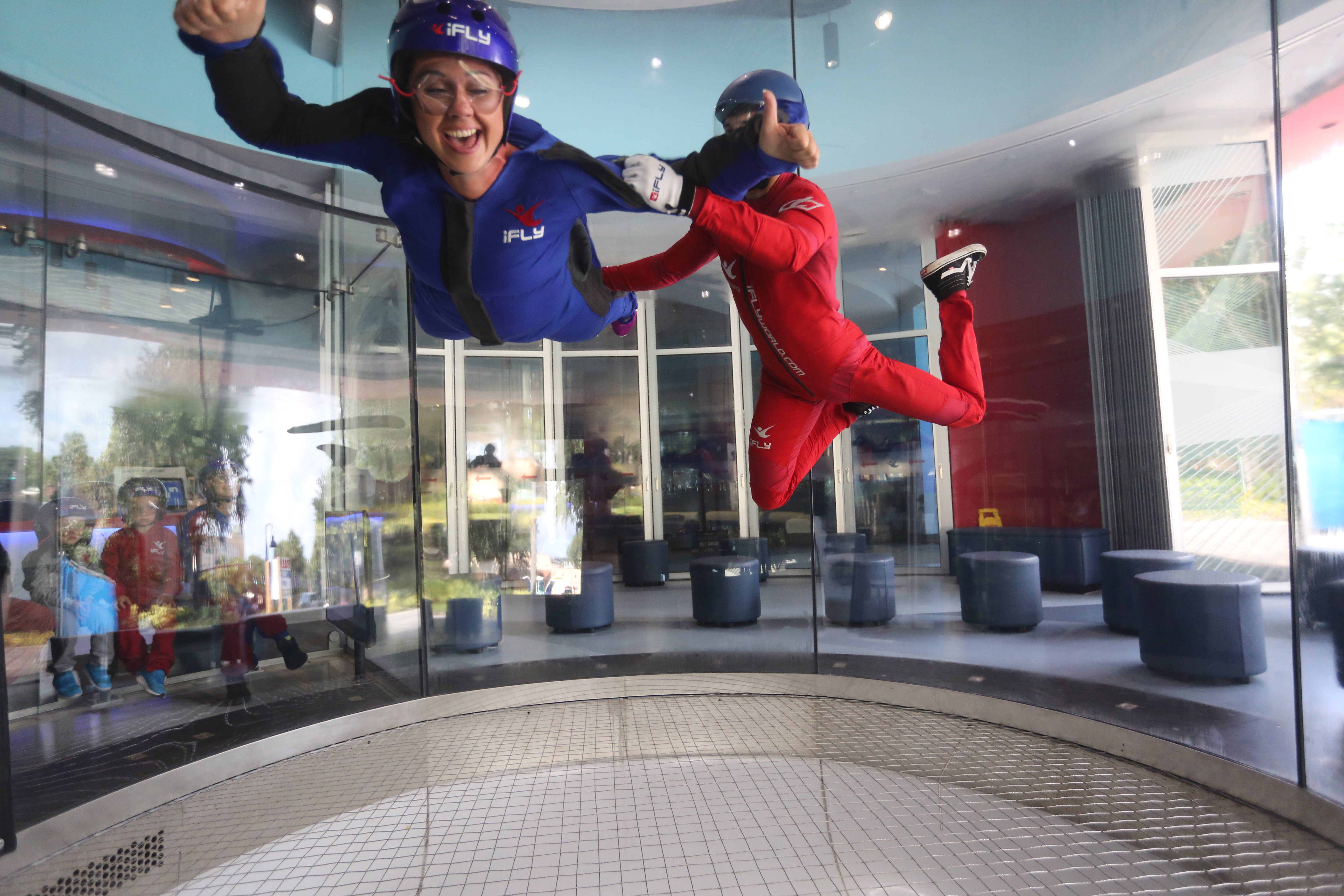 At iFLY the 'dream of flight' becomes a reality. Become a part of something bigger than yourself. You'll fall in love with the sensation the freedom that comes with floating on air and when you do, you can opt to go up higher in the tunnel for an extra $10 – in our opinion, totally worth it. I personally preferred that to flying close to the mesh, even though it looked like a long way down! I still managed a thumbs up to the rest of the tribe down below.
The iFLY experience, from check-in to check out, lasts roughly 1.5 – 2 hours and is equivalent to 1.5 skydives. You can purchase 2+ flights. You complete a waiver as you enter and then book in at the desk.
It's a really smooth operation from start to finish and well worth a visit if you have a couple of hours to spare in Orlando. Fancy it?