Little ones are all go go go from the moment they wake up until the moment they go to sleep. Depending on the age of your child and what sort of sleeper they are the length of time this happens for each day can vary.
With little ones, every day is an adventure. It doesn't have to be a fancy day out or an expensive holiday to feel exciting.
Exploring a local wood, a trip to the park or simply playing in the back garden can be an adventure.
Last week when the snow came, our four little adventurers looked like mountain explorers just to go and play in the garden!
One thing that is guaranteed, is that after any adventure I always hear those five words "can I have a snack?" These words ring in my ears most days.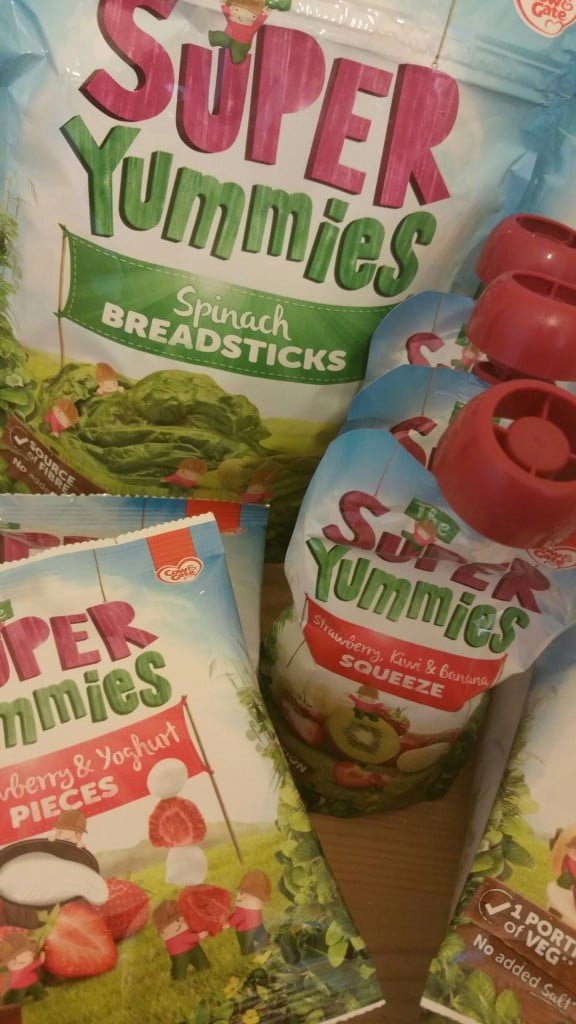 I'm always on the look out for tasty, appealing, satisfying but healthy snacks to give to the children.
The Super Yummies – are a new range of deliciously different snacks, developed by mums and nutritionists for little ones 12 months+. Made from carefully selected, real ingredients to create new, unique and exciting tastes and textures for your toddler to discover. These are part of the well-loved Cow & Gate family, with only naturally occurring salt and sugar to reassure you.
Perfect to fuel little ones' everyday adventures, the range includes unique freeze dried fruit pieces and vegetable slices, breadsticks, rice cakes, and a variety of fruit and yoghurt pouches – all of which taste, look and feel like the real deal!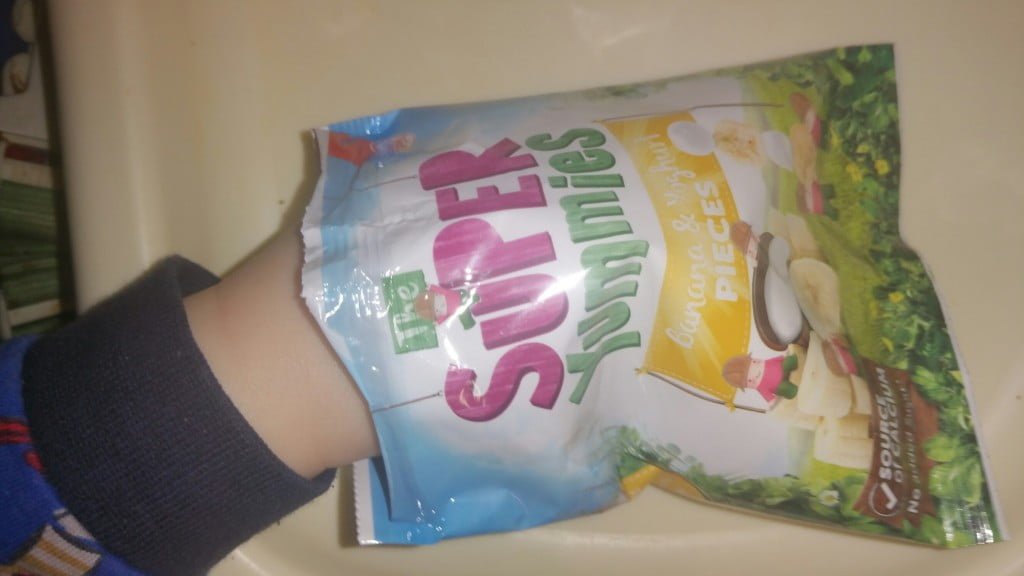 These banana and yoghurt super yummies were a particular hit with my youngest little chap. Perfect for little fingers and a great source of calcium, these are the ideal snack to see them through to meal time.
Perfect for when you are on the go and a great 'distraction' when watching older siblings at after school activities too!
Perfect little adventurer foods!
Have you tried the range? What do your little ones like the most?