I have never thought of myself as someone who has an especially large bust, so I've never looked at brands that focus on creating fuller bust styles. From the time I was pregnant with my first child to now though, I have had bras in 18 different sizes. Whilst some of this can be attributed to changes in breasts as a result of pregnancy, breastfeeding and then no longer doing those things when I finished having children, some of this is also down to poor measuring and huge fluctuations in the sizes between stores and brands.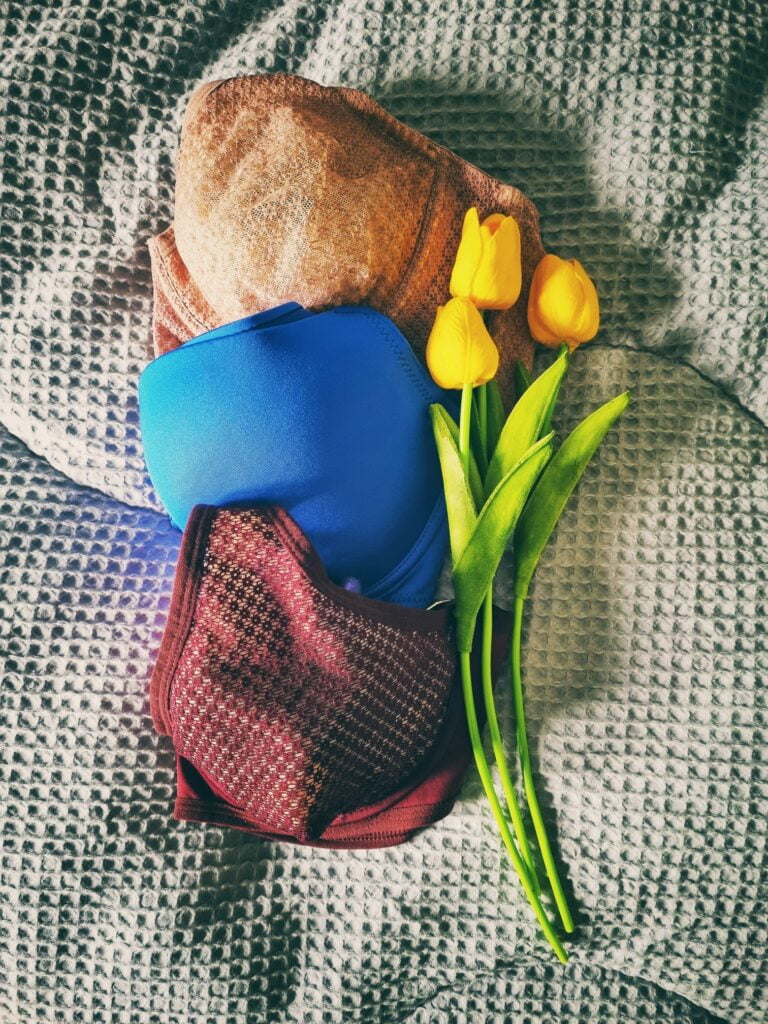 I know so many women having sizing issues when it comes to bras. Someone once told me the only way to get around this was to get measured by a professional. Whilst that might work for some, it did not work for me either time I did this and I ended up with more poorly fitting bras.
When the brand Tutti Rouge got in touch to see if I'd like to work with them, my initial thought was that my boobs weren't big enough for their bras. Having measured myself according to their guide though I was proved wrong.
When the bras arrived I thought they looked massive and were never going to fit. I've never looked at fuller bust lingerie before but these are ridiculously comfy. Like lots of people I've lived in my sports bras for over a year now because they are comfy, easy and practical, but there are an ever-increasing number of situations I need to wear a proper bra to now!
The fit is perfect, the fabric soft and I love the wide bands on the bras. The support is good and they are also a bit different from a boring black or white bra.
Knowing what I know now, I certainly won't shy away from looking at fuller bust bras in the future. If you are anything from a D cup upwards then take a look. Also if you really aren't sure what size you are, it is well worth following their measuring guide and seeing if you will fit their bras. Just head to their fitting room to find out in a few minutes if their bras will work for you.
There are lots of lovely styles and colours to choose from, so once you've identified your Tutti Rouge size you can kick back and indulge in a spot of online shopping.
My boobs have provided around 10,000 meals to babies over the years so they need a spot of TLC, that starts with well-fitting bras!
This is a collaborative article.