Since the first lockdown in March 2020, people everywhere have been taking on home improvement tasks and working on their gardens.
When I was young I never saw the attraction in gardening. My mum used to tell me it was therapeutic, now I'm in my forties I totally understand where she was coming from.
I really enjoy getting out in the garden and taking on a project, whether it's planting trees or bulbs, working on a vegetable patch or herb garden, or making a new path or fire pit – I love creating something new. Whilst planting is relaxing, taking the pick axe to something is hugely satisfying! I totally recommend it for stress relief!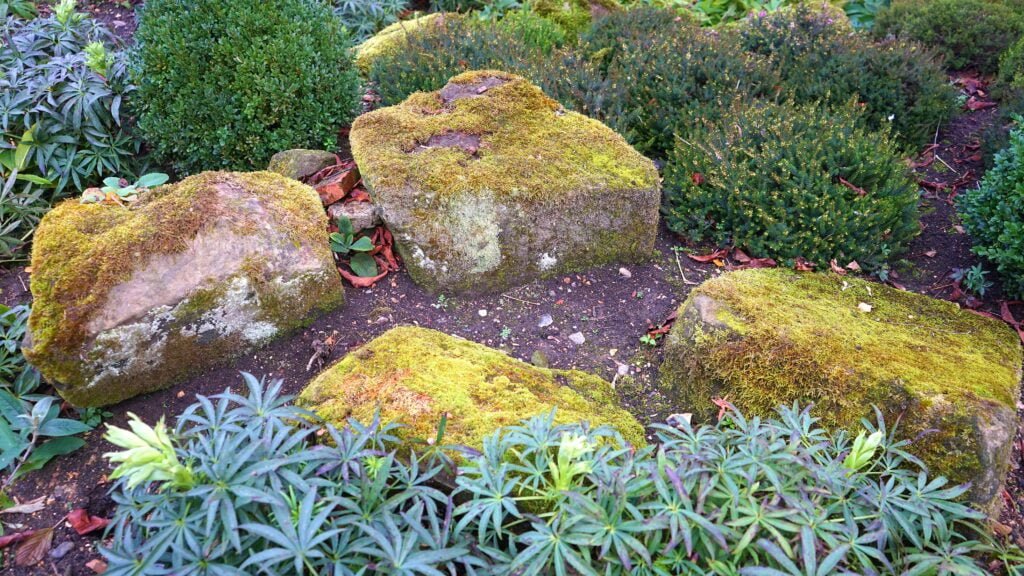 Whilst planting a few flowers is nice, it's the big landscaping projects which excite me the most. If that's your thing too, here are a few ideas to consider, although I can't tell you how to make an artificial grass tennis court , you will need to look elsewhere for something that big.
Build a rockery
Rockeries remind me of my childhood home. We always had a rockery in the garden at home. As a child I remember using the rocks as stepping stones (not quite sure that was what my parents intended).
Before you build a rockery, it's important to find the perfect location for your plants to thrive. Choose the rocks you want to use, prepare the site, make sure the area is free of weeds and consider using weed control fabric, place the rocks, add compost and then finally add your plants. You can also buy decorative aggregates to decorate your rockery.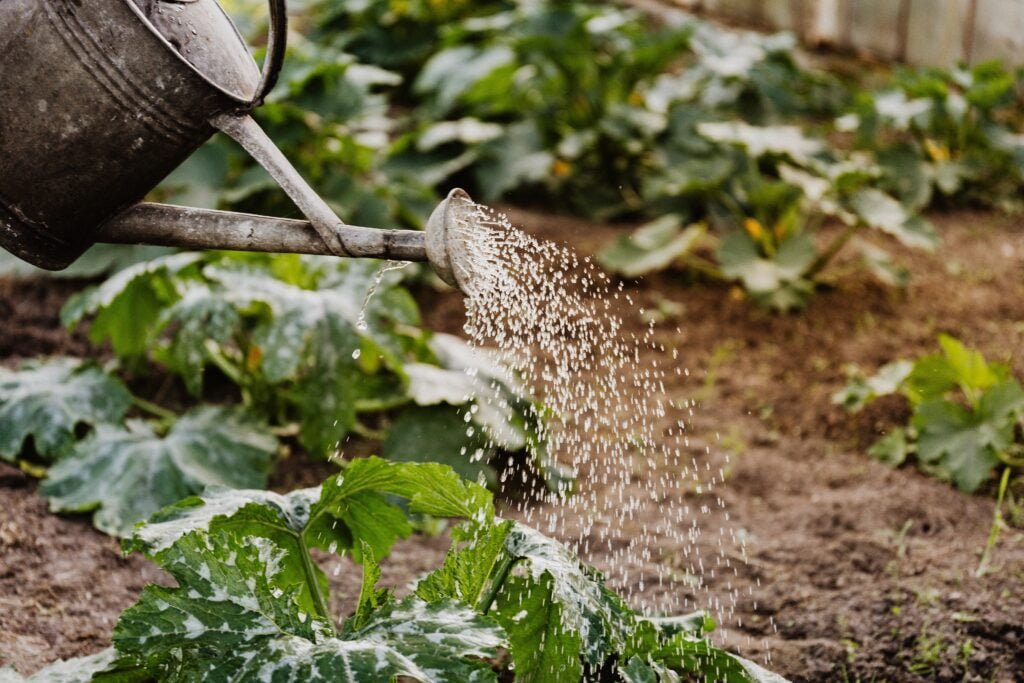 Build a path
This is something I did a lot of in the first lockdown. I tried to get some areas of our garden under control by building little paths to connect different parts of the garden.
You could build a range of different types of paths depending on your garden. You might want to try and build a stone path, or you could make it more rustic by adding bark chippings perhaps. You could even make more of a stepping stone path to make it more interesting.
Build a tree house
A tree house, the stuff of dreams right? I would have loved a tree house as a child but we never had a tree big enough to hold a tree house.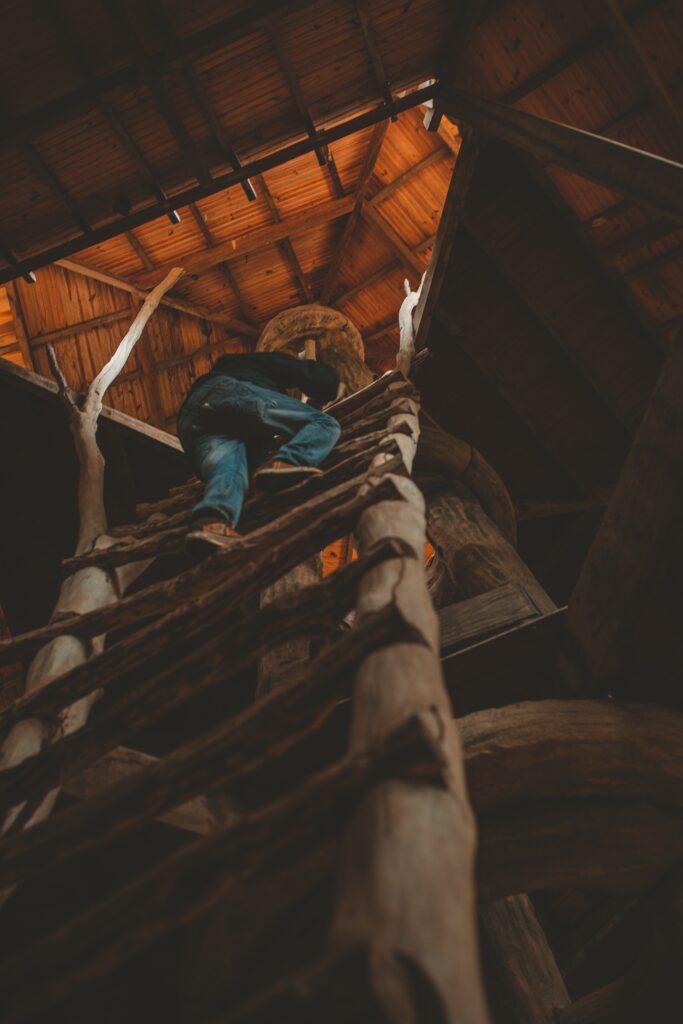 I've been looking at our trees recently and there are a couple of candidates that just might work for us to build one for our children. Just imagine the adventures they would be able to go on!
Having looked into the best trees for building a tree house, it seems that a healthy hardwood is the best option for offering for maximum support. The load-bearing branches need to be at least twenty centimetres in diameter (larger for a softwood). The best trees include maple, oak, fir, and beech.
Build a seating area
If you are planning on landscaping your garden, make sure you including a seating area, so you can sit out and enjoy your handy work when you have finished.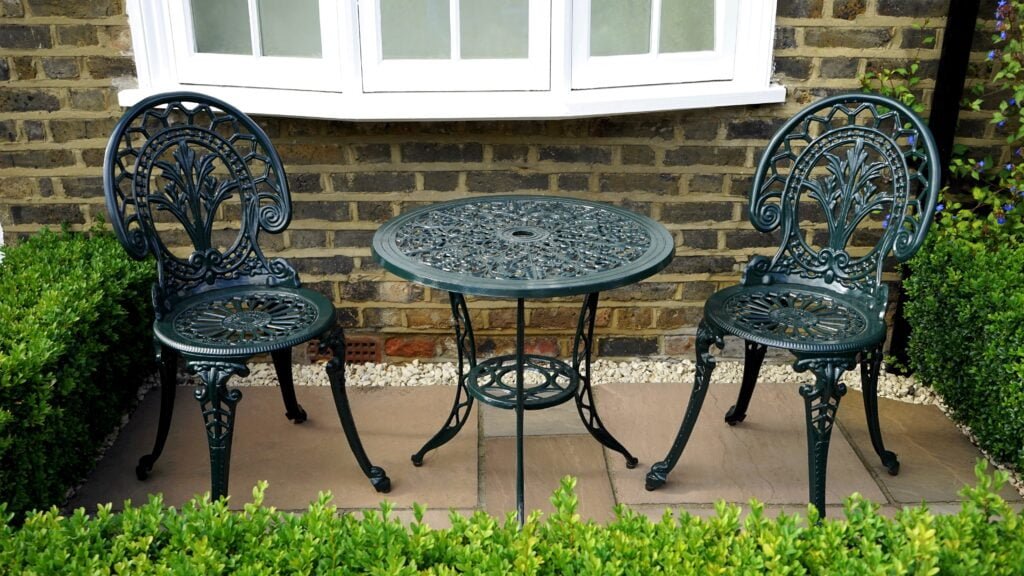 Depending on the size of your garden, you may want to have multiple seating areas. The style of seating will depend on who you share your home with. We find the standard picnic tables with built-in benches perfect for the children, but then we have some seats just for us grown ups too.
Think about whether your furniture will be staying out all year round, or if you will be bringing it in and consider if you have the space to store it when it is not in use.
Build a fire pit
These can be as fancy or as simple as you like. Since moving into our current home we've built a couple of these very simply. Last year we used these instead of a traditional BBQ and they worked really well.
We simply dug a circle out of the soil, approximately 50 cm diameter and about 30cm depth. We then lined this with small rocks found around our garden.
We ordered a metal grate to place over the top and used this to cook our food during the summer months.
Build a fairy garden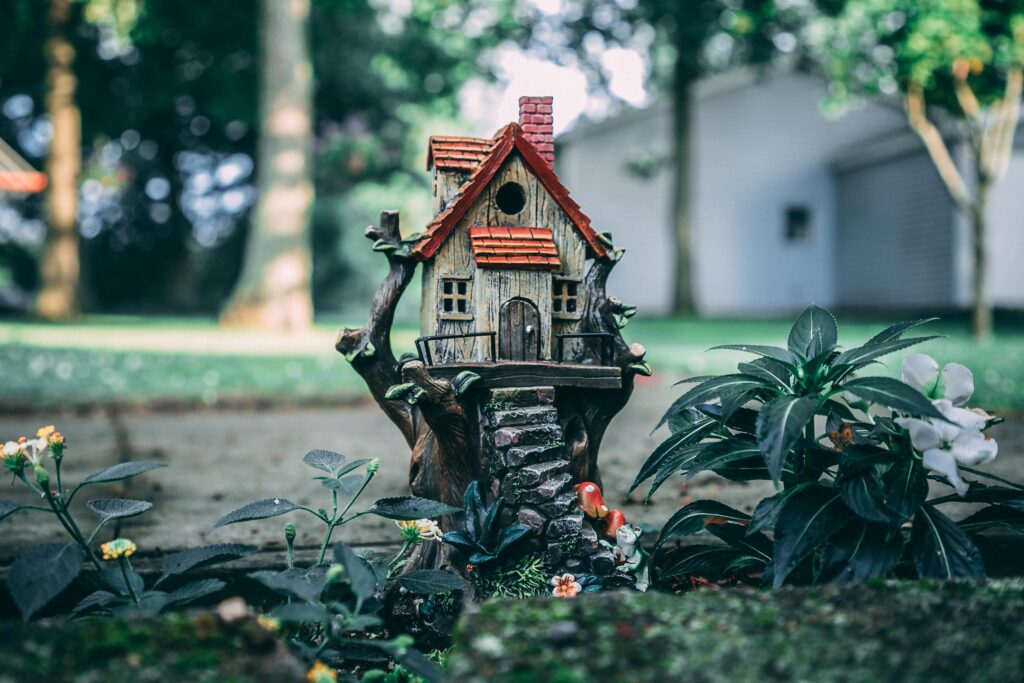 If you enjoy creating magical moments for your children, why not carve out a small area for a fairy garden? You can get all sorts of Fairy Houses these days, or Fairy Doors, that make the most wonderful little fairy gardens for small children to enjoy.
Build a bug hotel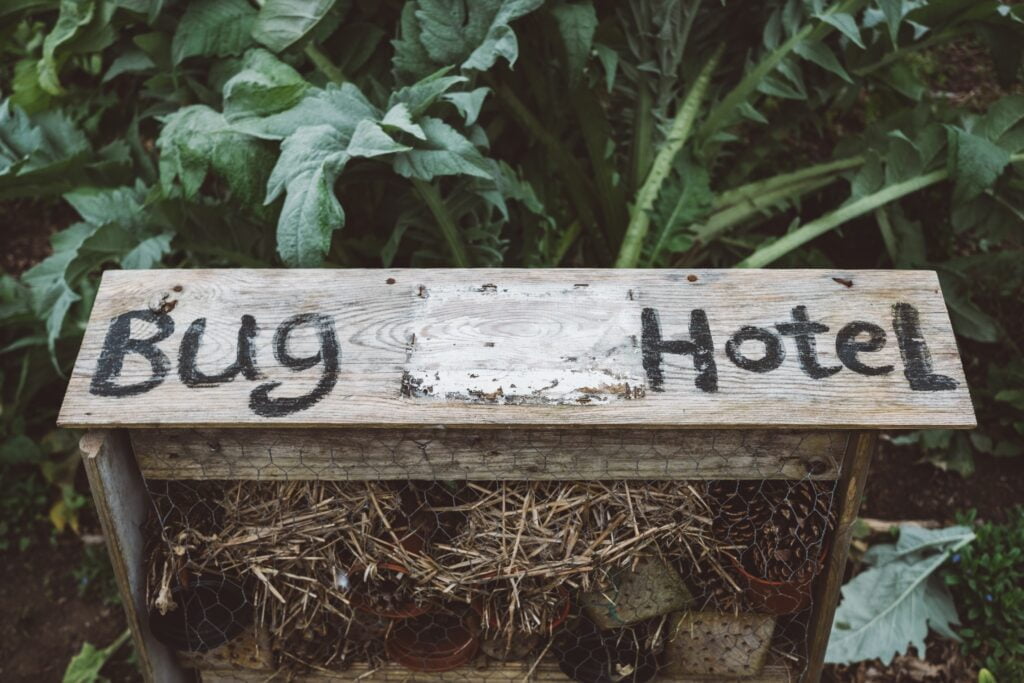 One of the first things we did when we moved into our current home was to create a bug hotel. This was something one of the little boys had been wanting for ages.
These days you can buy pre-made hotels, or you can easily make your own out of a pallet or some old bits of wood.
You can use twigs, hay, straw, bit of rotten tree trunk, and soil. These will all encourage the bugs to move into the hotel.
Create an indoor space outdoors
If your budget extends to creating the ultimate wow factor why not invest in a garden play room. These buildings were predominantly designed for garden offices and bars, perfect for working from home or entertaining…or both! But, with children it is nice to have a dedicated space that they can play in. A place where they can go even if the weather is poor. Something like the below (courtesy of the builder Garden Rooms by Creative) would definitely add the ultimate play area to your garden and probably increase it's value too!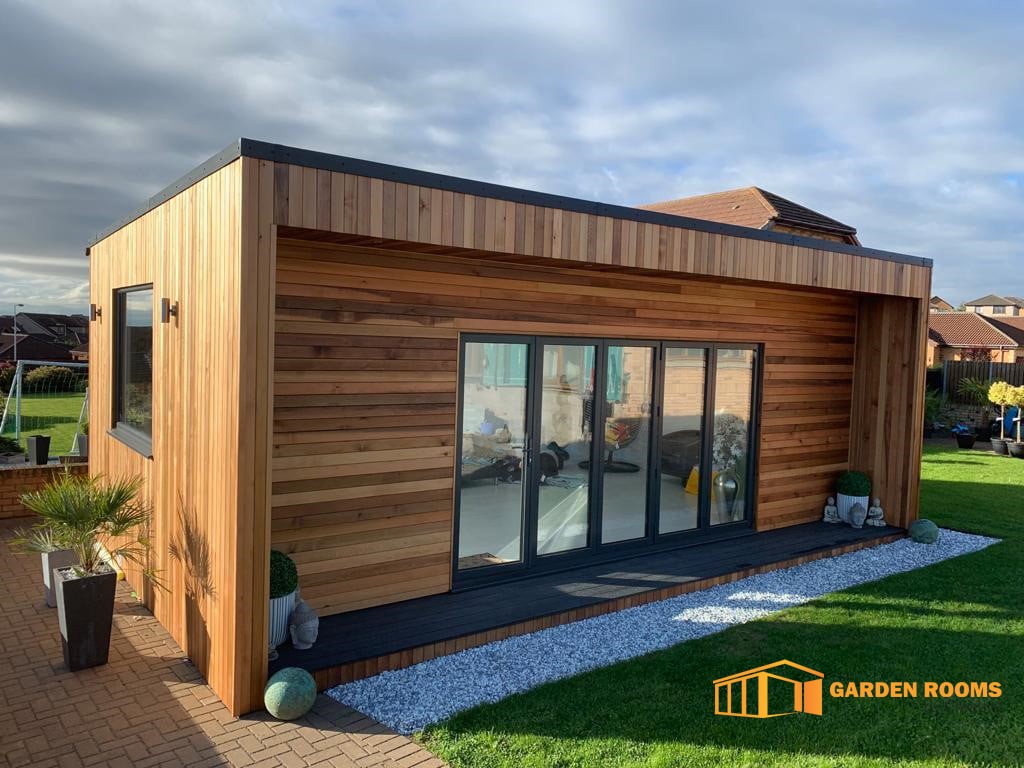 This is a collaborative article.