Following a hugely successful first festival in 2015, Geronimo returned to Tatton Park in Cheshire for a second year recently, having also gained a new second home at Harewood House, just outside Leeds.
Taking place over the weekends of 1 – 2 May (Harewood House) and 29 – 30 May (Tatton Park), Geronimo was expected to be back, bigger and better with a huge programme of events lined up for both venues.
Geronimo planned to deliver an exciting array of acts, amazing experiences and wonderful adventures, including lots of new attractions – all resulting in a fantastic family day out.
So how was it you might be wondering? My understanding is that the first day at Harewood House did not go quite to plan and lots of families were left rather disappointed. However, the bulk of these issues were thought to be fixed by the second day. I can't comment on the details as we didn't attend that venue. We did however attend the Tatton Park venue on the second day, which was Bank Holiday Monday.
We arrived about 9.30am and sailed into the car park without a queue. We parked easily and make our way over to the entrance gates which were run very efficiently.
We've been to a few family festivals over the years and we really felt that this was the best we've been to. It made such a change to have something fairly close to home and we are already fans of Tatton Park, so that most likely helped as well. However, the range of activities on offer, the programme of events and the general organisation was very impressive.
There were queues, some bigger than others, but because we mixed up what we did throughout the day we didn't feel as if we were queuing for things all of the time. We headed to the Adrenaline Zone first and I queued with the older children whilst the little ones went on the bouncy castles and smaller rides nearby. The Bear Grylls Survival Race was a real favourite and the children loved the opportunity to wear a special headband and some face paint. They went around and around the course, racing each other and various other children and thoroughly enjoyed themselves.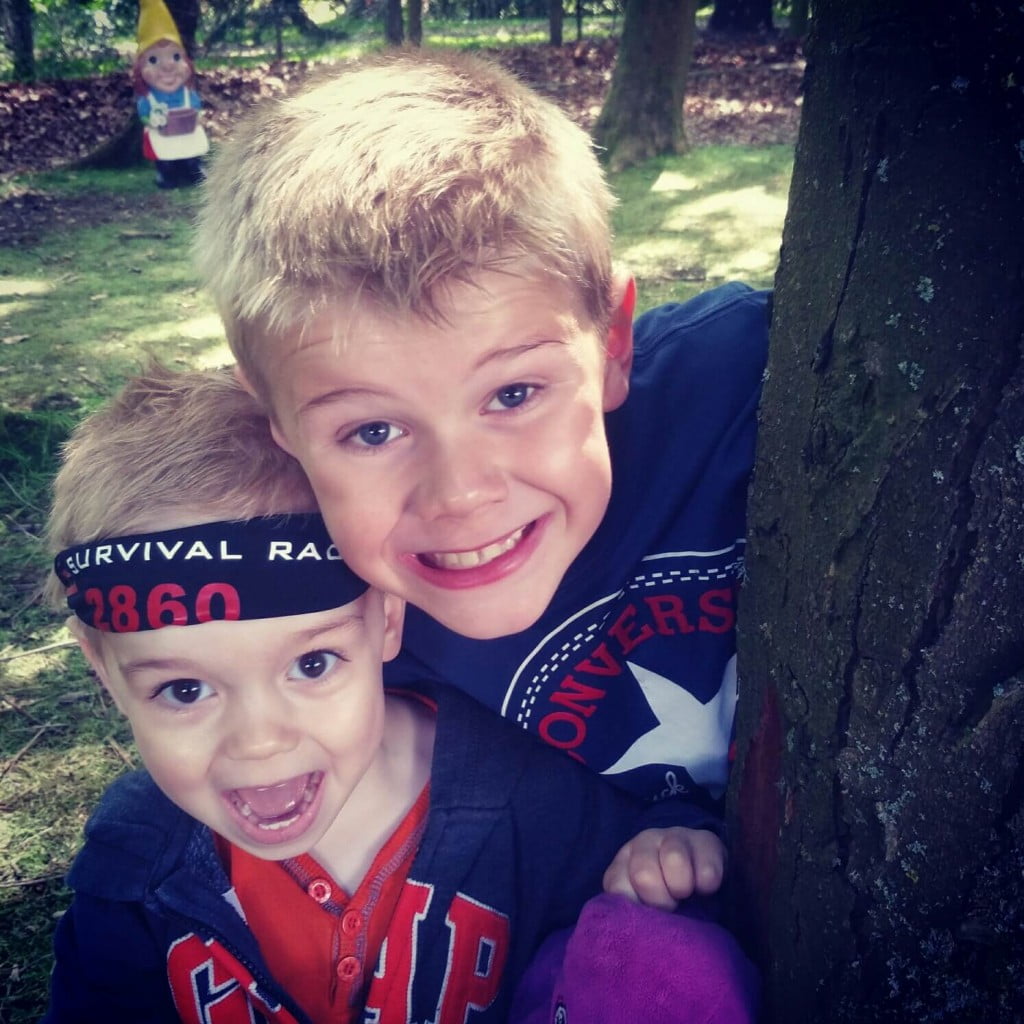 The older children loved the Skyfall zip line and three of the children really enjoyed roller skating. This was the first roller skating experience for this little man and although the skates were a bit big he really enjoyed having a go, having ice skated last winter this was a great opportunity to try roller skating and we arrived at a quiet time which really helped.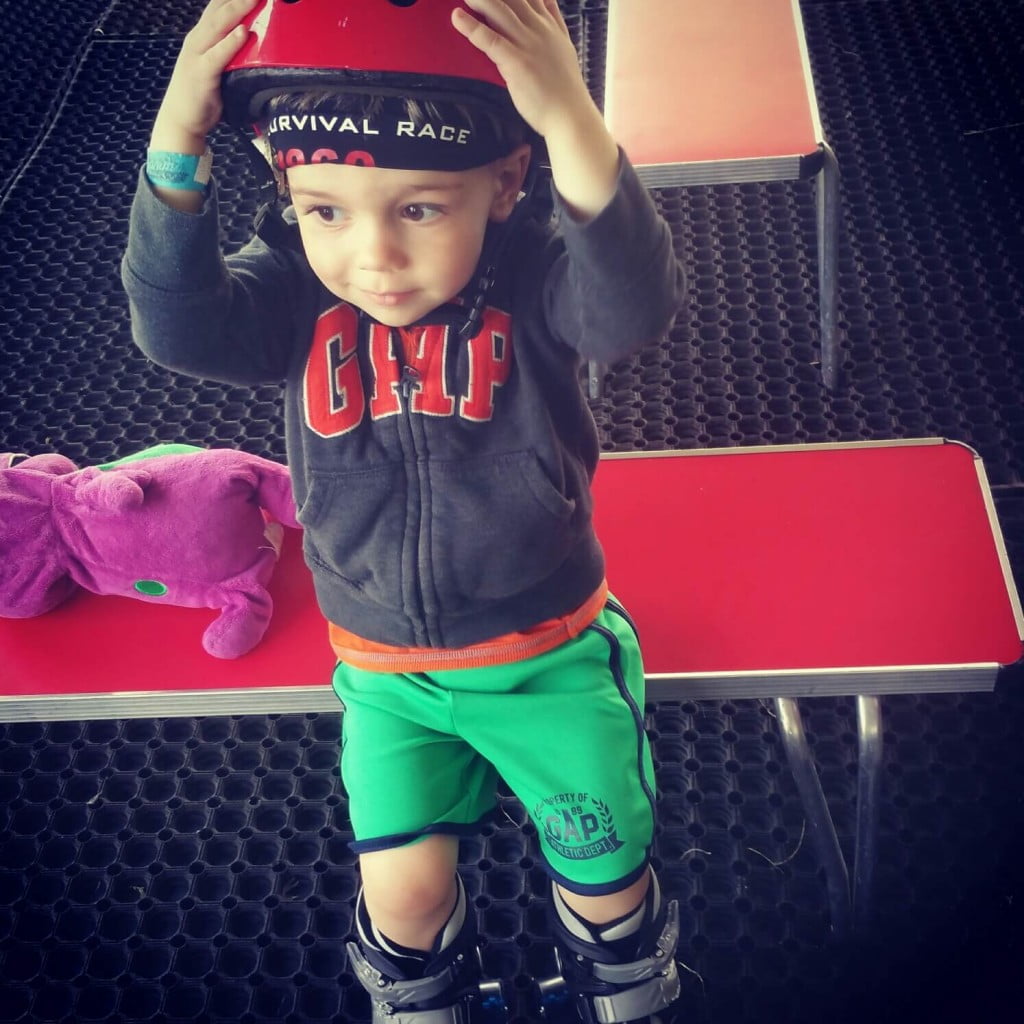 The weather was really good which really helped and the day would have been very different if it had been raining as, although there are tents and some indoor activities, the bulk of the time you are outside.
There were tents erected around the festival for baby change and also separate tents for feeding which both seemed to work well and plenty of toilets scattered around – I didn't see a queue for the toilets all day.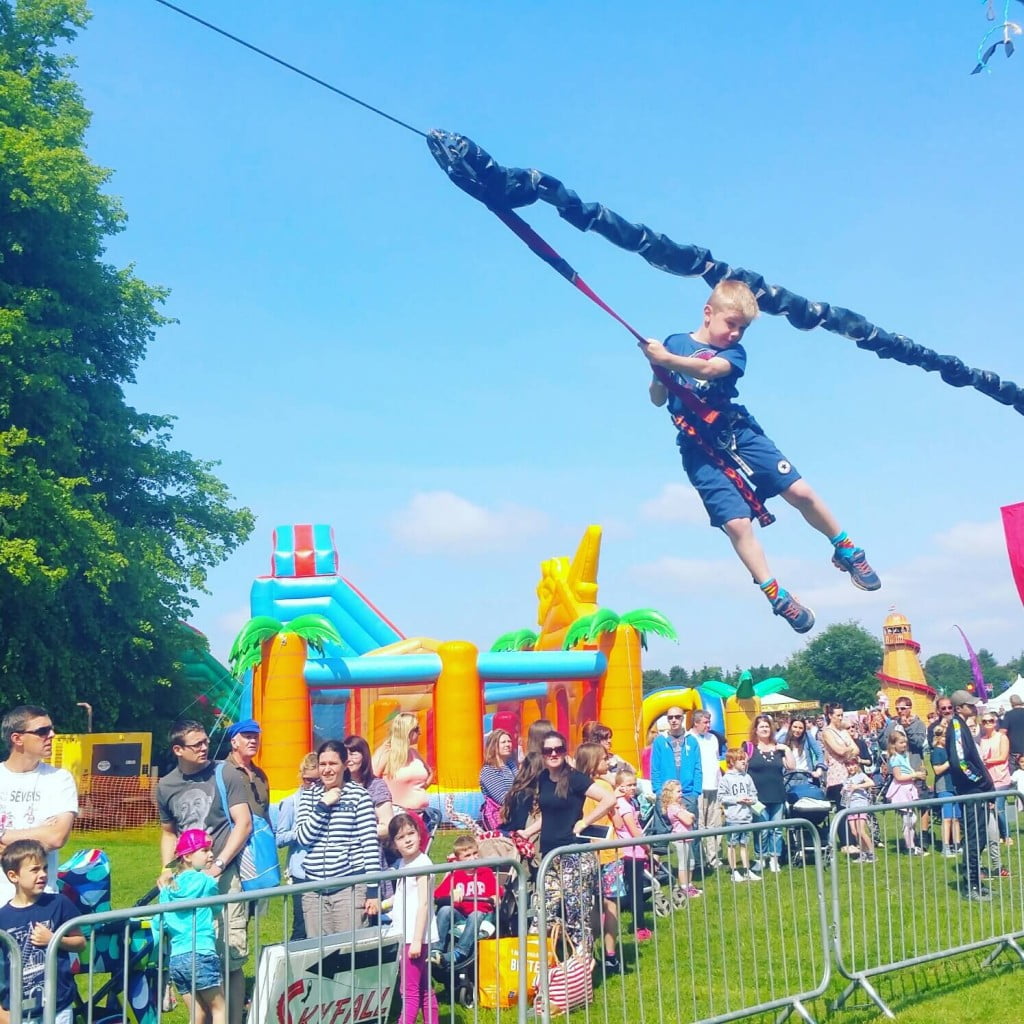 The main acts on the stage were good and mostly quite engaging. The children enjoyed Andy Day and Mr Bloom the most, watching Swashbuckle from a distance whilst watching a dog display in the main arena. There was so much to see and do and we even found a "choo choo", which went down well with our smallest little chap.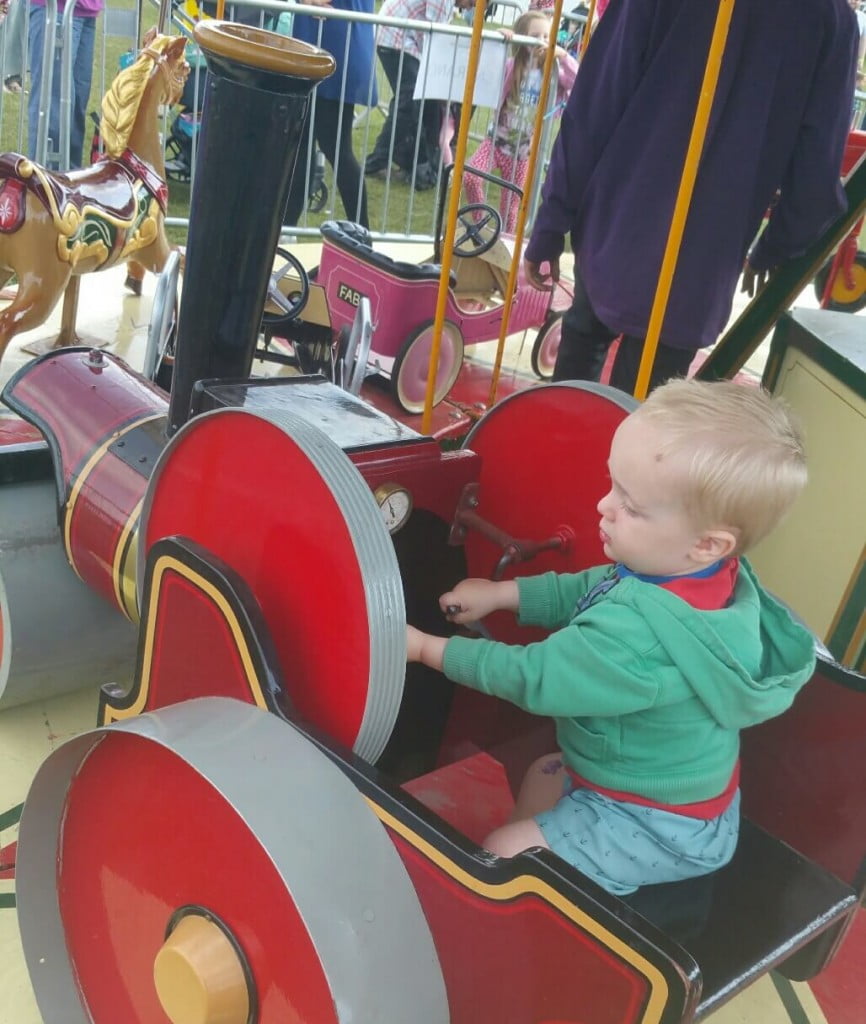 We spent quite a while waiting to ride donkeys and ponies as one of our little people was quite a fan. He really didn't want to leave. We also enjoyed seeing lizards, snakes, spiders and a range of bugs…OK so maybe we didn't all enjoy the snakes, let's just say I was glad we missed the snake handling!
To give you a feel of what the day was like here is a video which will hopefully better show all the things on offer. We didn't make it to the circus, the craft tent or the kitchen and the children would have liked to take part in a fencing workshop as well.
Some of the pre-booked activities were not clear and didn't seem to work that well as people were being turned away and then those that had booked were not turning up. I think they probably need to reconsider how they manage those activities next year as there is a bit of a flaw in the system.
The food stalls are all quite over priced as you'd expect at these things but you can get around that by taking a picnic. All in all, a great family day out.