Why children should play outdoors
Playing outside has so many benefits for children. Climbing, jumping, swinging, running, twisting and turning in the fresh air dramatically improves gross motor skills.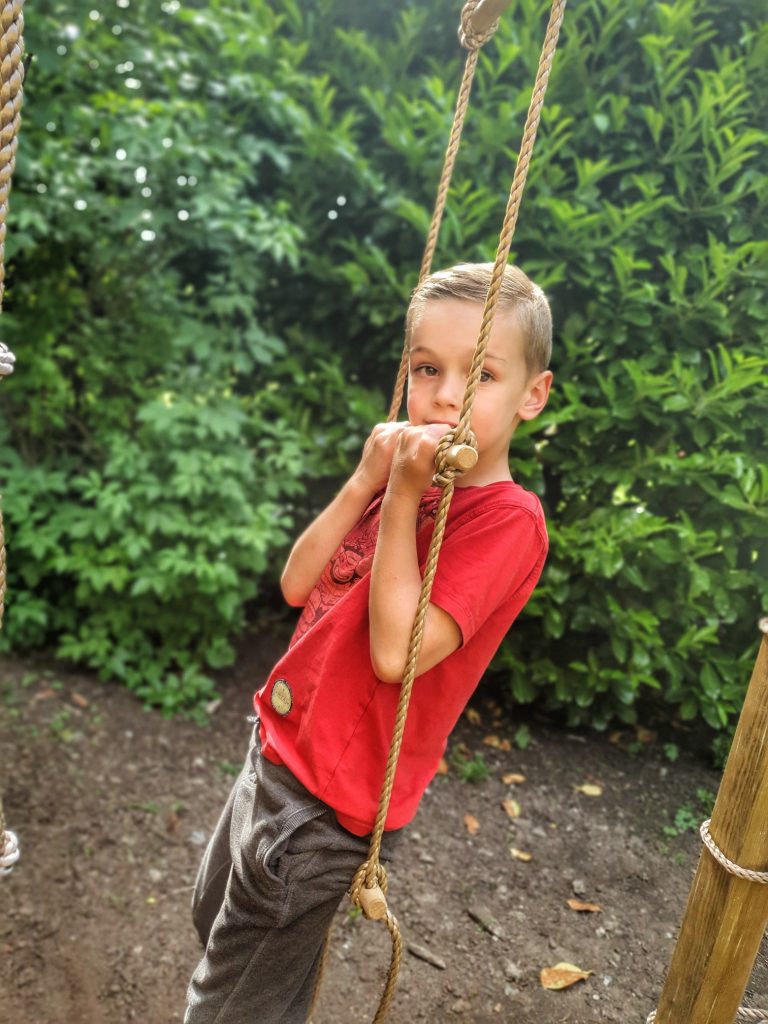 Playing outside on play equipment builds resilience, promotes a 'can-do' attitude in children, increases core strength, builds confidence and self-esteem and supports positive emotional health.
Of course, playing outdoors is also great fun and a positive way to spend time. Being an active child, helps to reduce the risk of both childhood and adult obesity, and is a healthy way to pass the time.
How can the clever climber help?
We've been trying out the Clever Climber from Fatmoose. This is a wooden play structure, with a few different configurations. We opted for a basketball hoop on one side (yet to arrive, as this was out of stock), climing stones on one end, a climbing rope and a climbing ladder.
This also has overhead monkey bars and a parallel bar for swinging from or doing somersaults.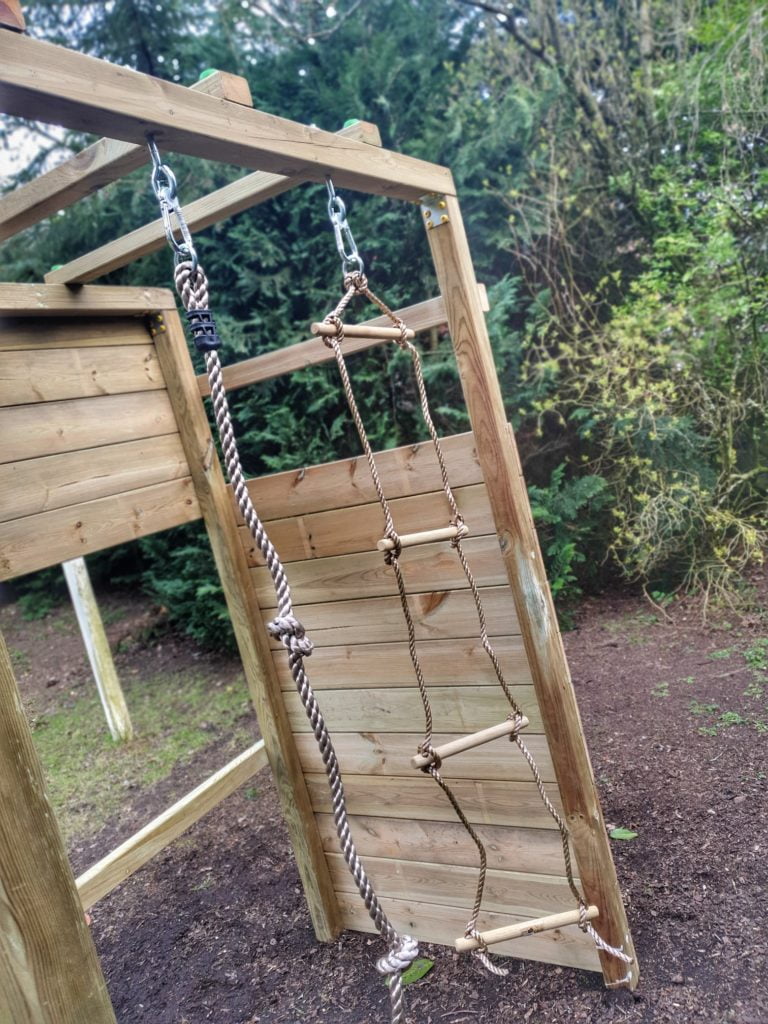 Fatmoose have a huge selection of play frames and equipment in a range of sizes and they have things to meet a range of budgets too. We liked the look of this one because it looked great for gymnastics and basketball, two things our boys are really into.
It looked like there was plenty to do on it, but at the same time it seemed quite compact, so not taking up a huge area of space.
We also liked the look of the monkey bars, as this is something all our children really love.
Fatmoose also make swing seats, playhouses and sandpits if you are looking for alternative outdoor play equipment. Maybe you need wooden swing sets for a tree in your garden for example?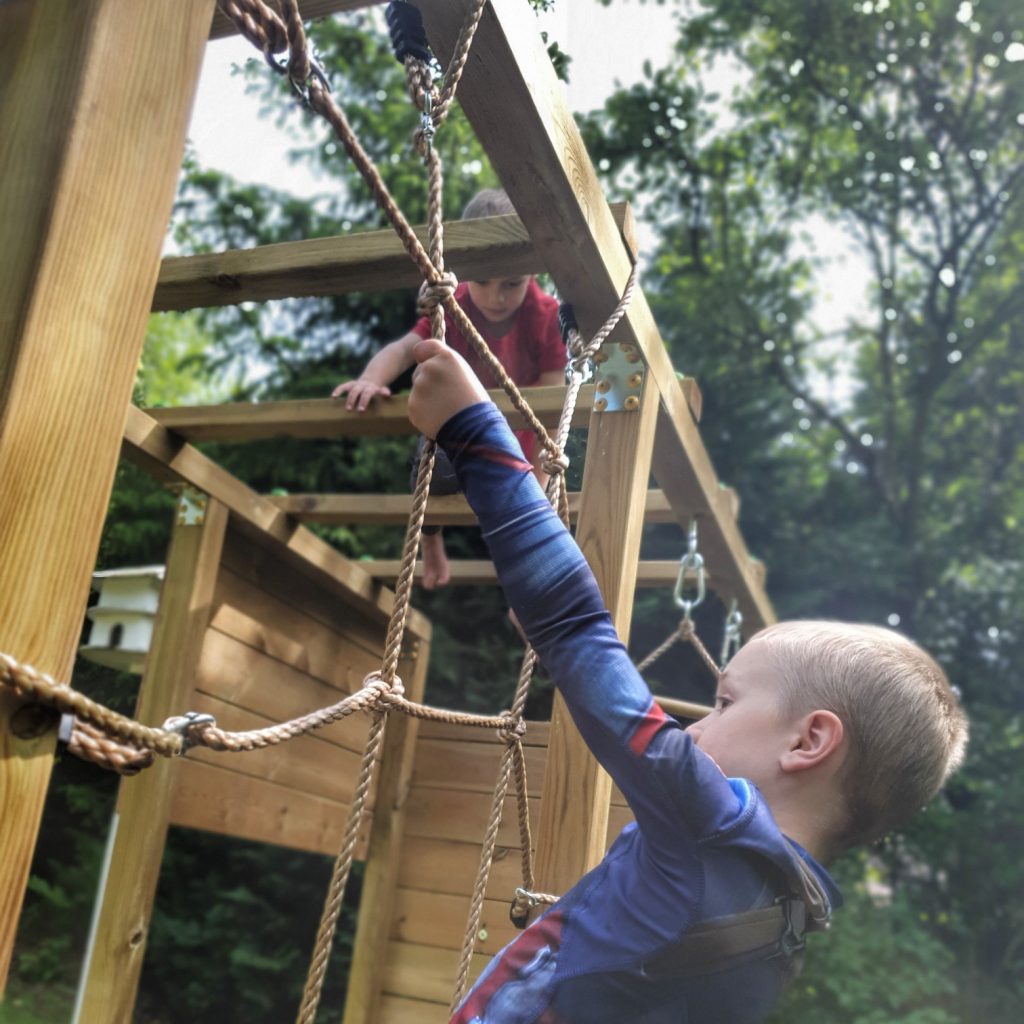 What's great about the Clever Climber?
Despite the fact that we still haven't attached the basketball hoop, and we still need to finish the area off with some rubber safety chippings, the children have had tons of fun on this climbing frame already. They've done the monkey bars, they've climbed up the climbing stones and across the top, they've swung on the rope, climbed up the ladder and they've practised their flips on the parallel bar.
Basically…they've had hours and hours of fun so far!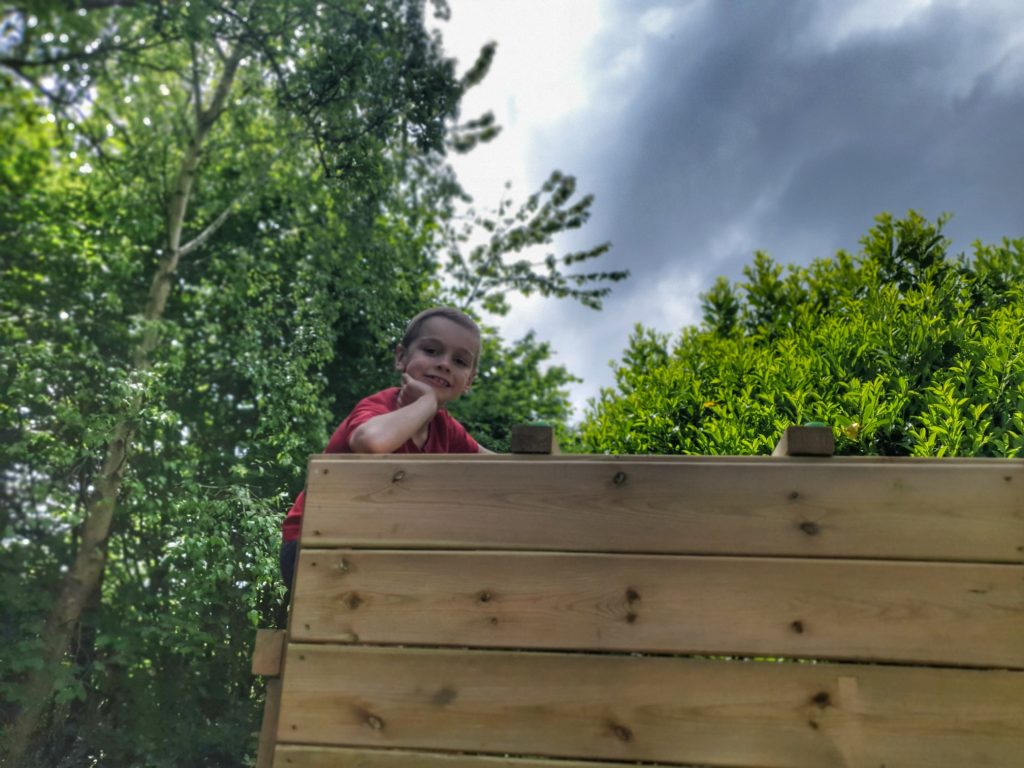 One of the things I love as a parent is the fact that the Clever Climber is great for children of all ages. Our children range from 5 to 13 and they can all play on this frame at the same time. There is plenty to keep them all busy and things to challenge them all.
I do like the fact that's it compact. We have cited it in an area where there was an existing climbing frame which was left by the owners when we moved into our house last year. It is tucked away in the corner of the garden, so the grass can still be mowed easily.
Things to be aware of
Don't expect to be able to put this together quickly. Expect to have to purchase or borrow a few tools, if you aren't someone who has a huge workshop and don't assume this is a one person job. It's not. Getting the frame level and manoeuvring it into position requires two people.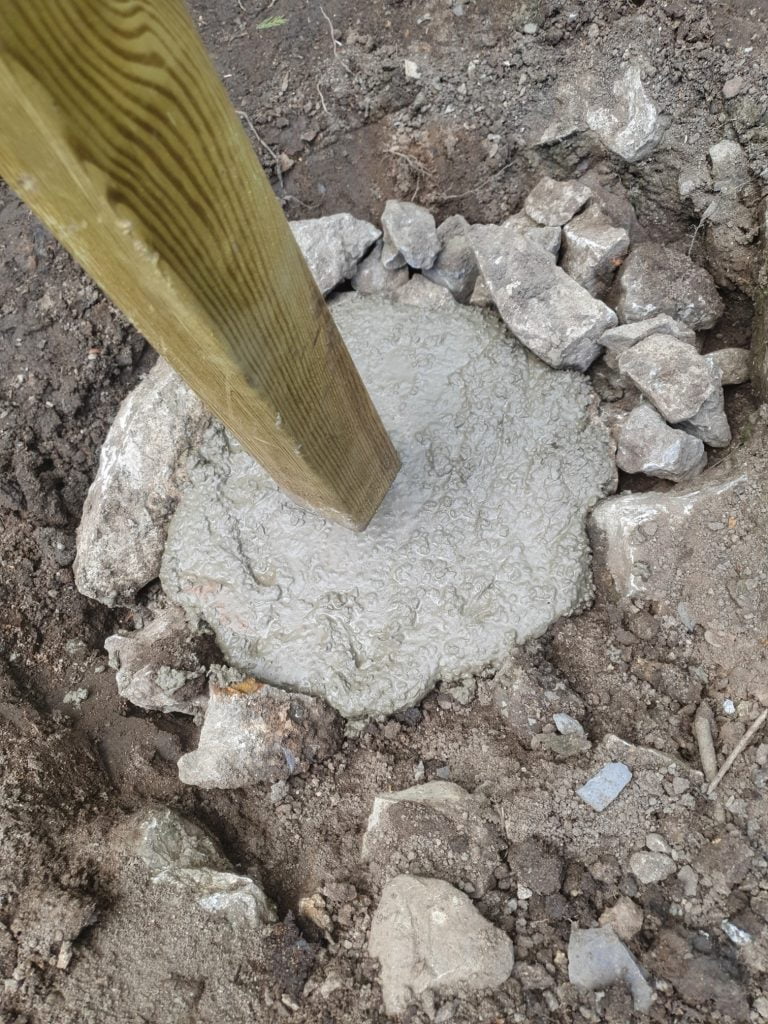 In order to make this secure for children to play on, you will need to dig holes and concrete the anchors into the ground. This is not a frame that is stable without this process.
When you are ordering climbing frames from Fatmoose, make sure you are ordering all the items you need. Lots of the items that you see in the pictures are actually add-on items, they don't come with the main pack. Also the anchors you need to stabilise the frames are sold separately from the climbing frames. Like I said, these are essential.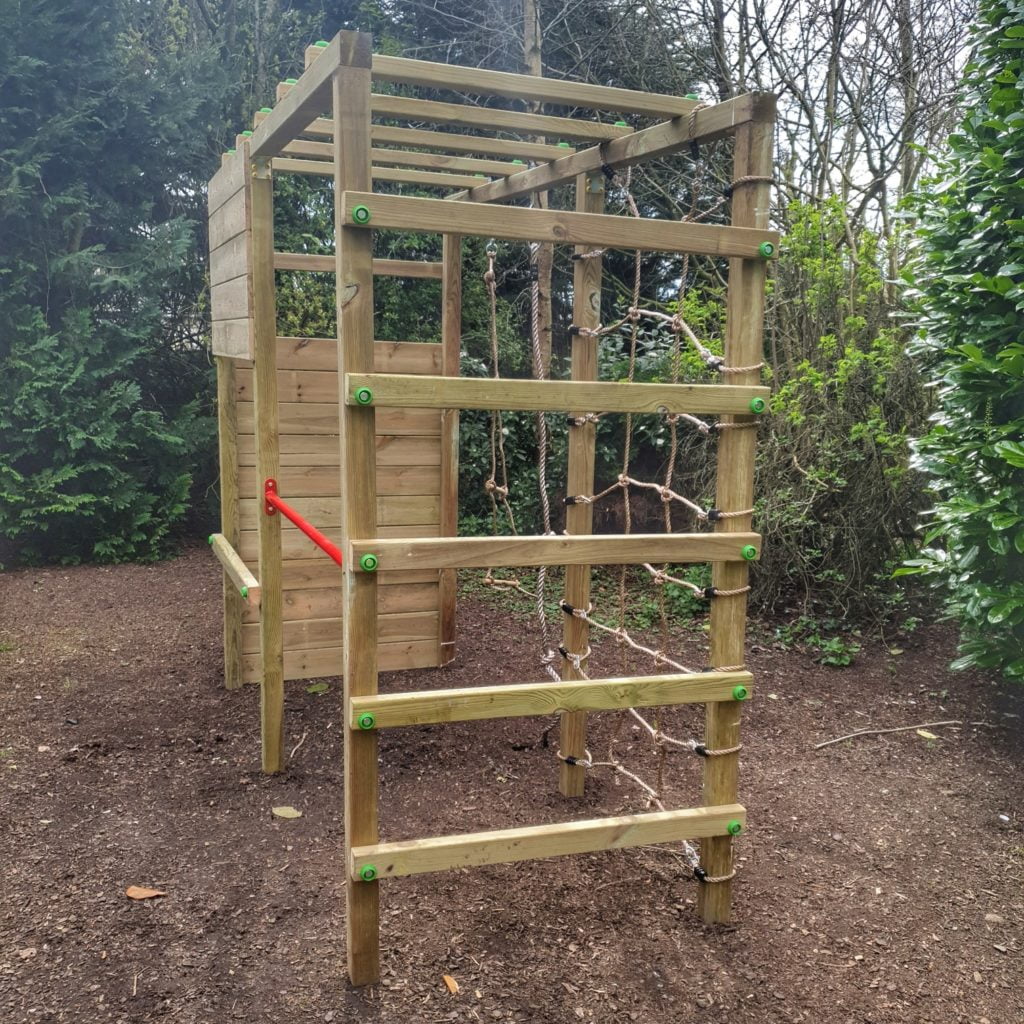 You will need to think about what kind of safety area or flooring you are going to install. We are considering colour rubber chippings, but having received a sample from one company we weren't very impressed so we are yet to order. We still need to finalise this. The top of the frame is quite high, so it's not something we want to leave really.
Do you have a kids climbing frame? What would you choose for your children? I hope that our children will have years of fun from this climbing frame. It wasn't easy to install, but they've loved it so far.
This is a collaborative article.