If you have creative children gift buying can seem a little easier as you can always buy art and craft supplies, sketch books, paints, gel pens and so on and normally find something that they will enjoy.
It's nice though when you come across gadgets that can help them explore their creativity in different ways. Perhaps a children's sewing machine could be the way forward? Or a kit to help them jazz up their school stationary? Or maybe you could get them a table cloth to draw on or let them design their own bedding?
What about a work station that would allow children to create a colourful tie-dye effect on various items of their choice? The Magic Dip Design Art Centre marbleises absolutely anything with a cool instant tie-dye effect. I've not seen anything like this before.
Literally any material can be dipped, if you can dip it you can colour it and create a unique design every time!
The Design Art Centre includes, 1 Design Art Station, 6 colour paint bottles, 1 large bowl, 1 small bowl, glossy spray, glitter, stirrers, a pair of tweezers, a glove, A7 greeting cards, A5 greetings cards, gems, glitter and string. The set also includes cool objects to dip including: charms, a photo frame, hair band and arm ring.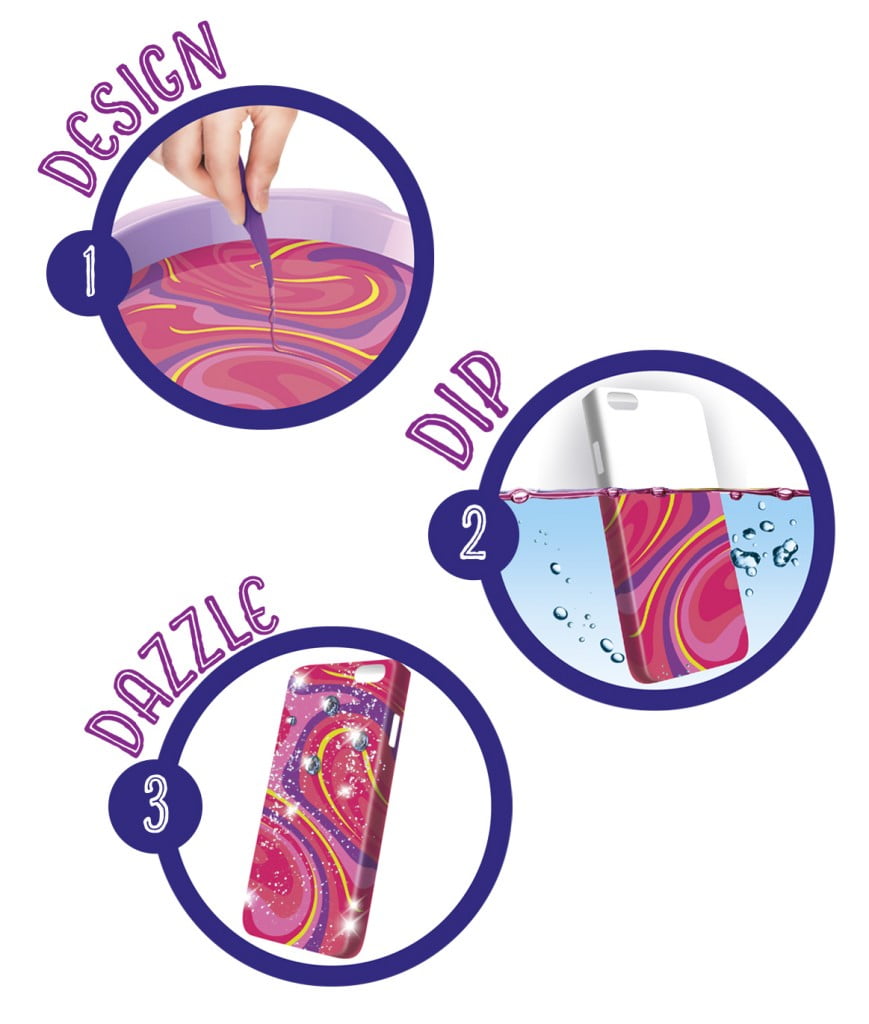 Why not let them create you a bespoke dazzling case for your phone? You can guarantee it will be one of a kind as you get a new design every single time you dip into the mixture. Hair bobbles and ribbons work well and they could even create gifts for their freinds using the kit.
This is suitable for age 8+ but with supervision I think younger children could also enjoy using it. It has an RRP of £29.99 which I think is reasonable. Although there doesn't seem like much paint in the tubes, you don't need much to get the desired effect