More and more these days people are becoming conscious of the products they are using in the home, wondering what we can switch to, so we can all be a bit more eco-friendly.
I certainly go through phases of feeling like our efforts are a bit tokenistic, but then I remind myself that when lots of people make small changes, big changes can happen.
Let's take dental health as an example. Think about the amount of plastic in toothbrushes, toothpaste packets and then things like flossing sticks. Small items you might be thinking, what does it matter? It matters because there is a good alternative.
The Humble Co. produce reliable and innovative products designed by Swedish dentists. These products are good for you and kind to our planet.
Since 2013, The Humble Co. has been leading a small revolution in personal care products – from design and manufacture to humbleness. Founded by dentist Noel Abdayem, following a period of volunteer work in Jamaica, the products are now available in more than 70 000 stores and dental clinics worldwide. All products have been designed and manufactured under the guidance and supervision of a team of dentists. Evidence-based innovations have been translated into eco-friendly consumer products that are beneficial for everyone to use, including underprivileged people living in remote communities.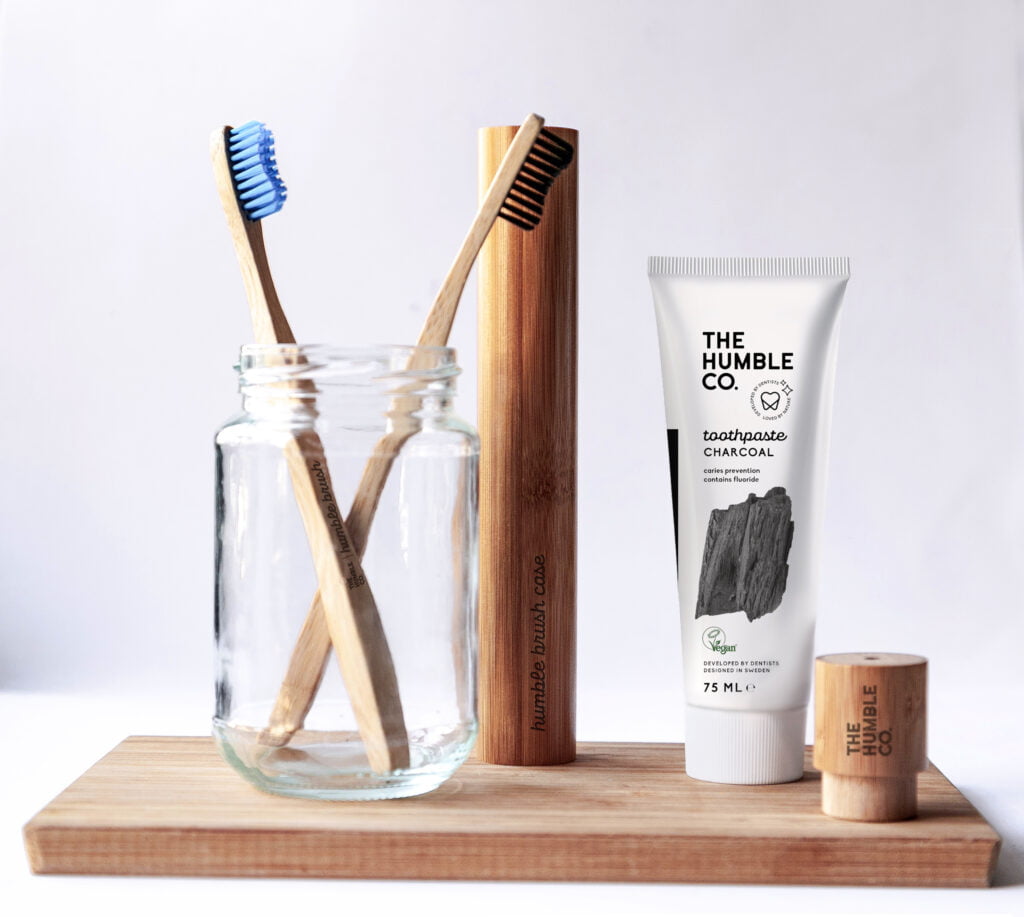 This company offer a huge selection of products. We use their cotton swabs and they are excellent. We switched from our previous brand who used plastic in their products in favour of the bamboo ones produced by The Humble Co.
We also used their Charcoal Floss Picks which are excellent and priced £3.99 for a pack. We switched to these a while back and have been really happy with them. These are double threaded and plant-based and come in a pack of 50.
One of the other products they do, which we are yet to try is the toothpaste in a glass jar. Our children always get in such a mess with the toothpaste, I do wonder if this would be a better option.
Would you consider switching your dental products to a more eco-friendly option?