Are you fans of Goosebumps? Perhaps you saw the first movie? Maybe you've read some of the books with your children?
Well Goosebumps is back on our screens with Goosebumps 2: Haunted Halloween. Here is the official trailer.
What happens in the movie?
Be careful what you wish for. With their after school junk business, best friends Sonny and Sam hope to find treasure in other people's trash – but when cleaning out the old Stine house, they open a locked book that frees a supernatural nightmare – Slappy! Now, with the help of Sonny's sister Sarah, they're in a race against time to get the sinister dummy and all the creatures he's brought to life back into the pages before he unleashes total pandemonium.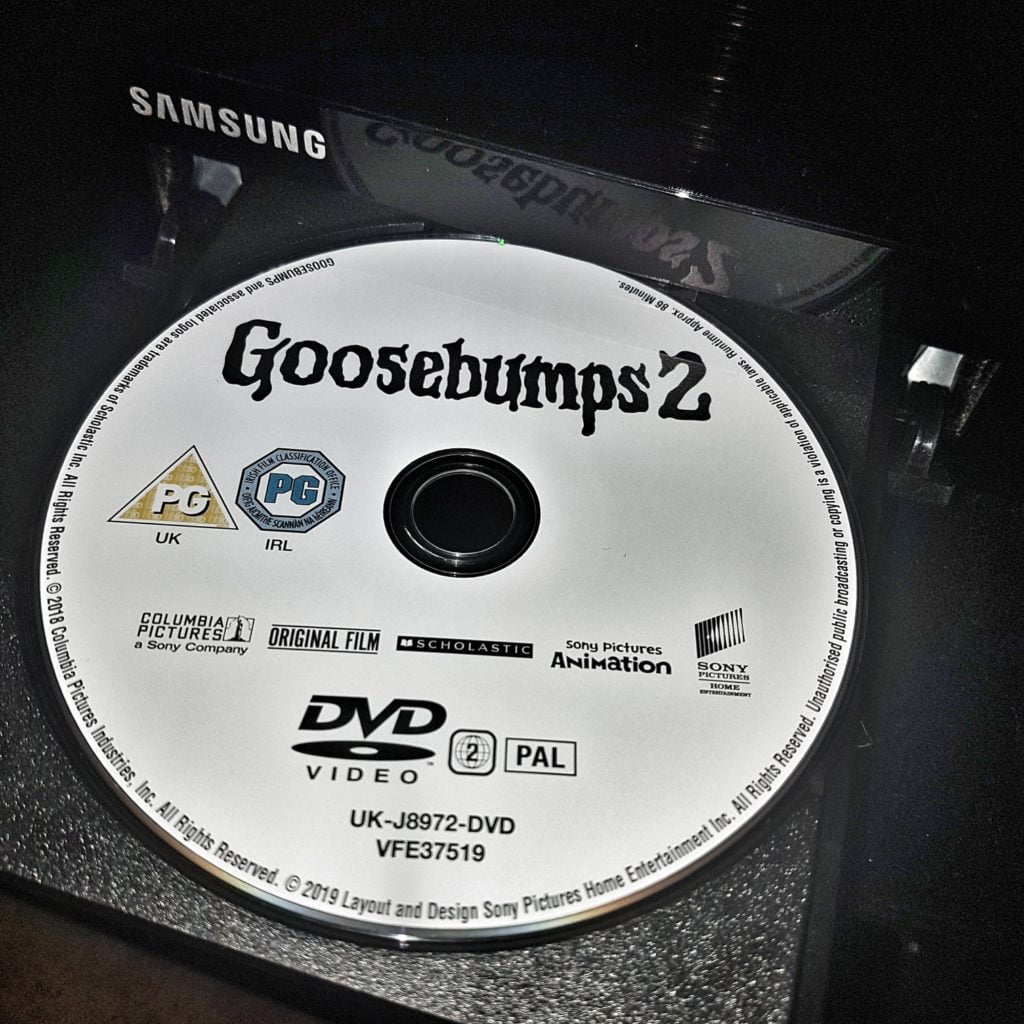 Dress like Slappy
This weekend we took part in the watch-along #Goosebumps2Party, to celebrate the launch of the movie on Blu-ray and DVD.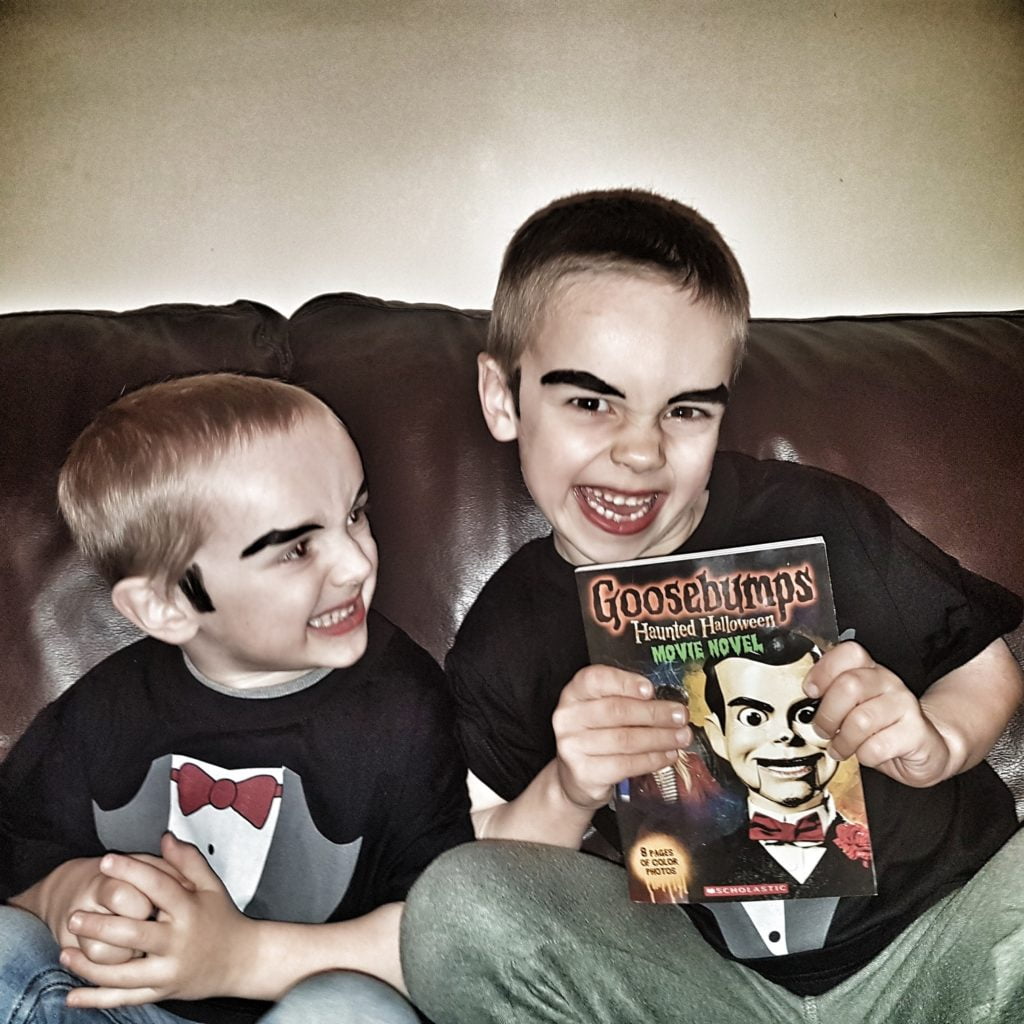 The children are fascinated by Slappy, so needed little encouragement to dress up, get the face paints out and pull their best Slappy faces!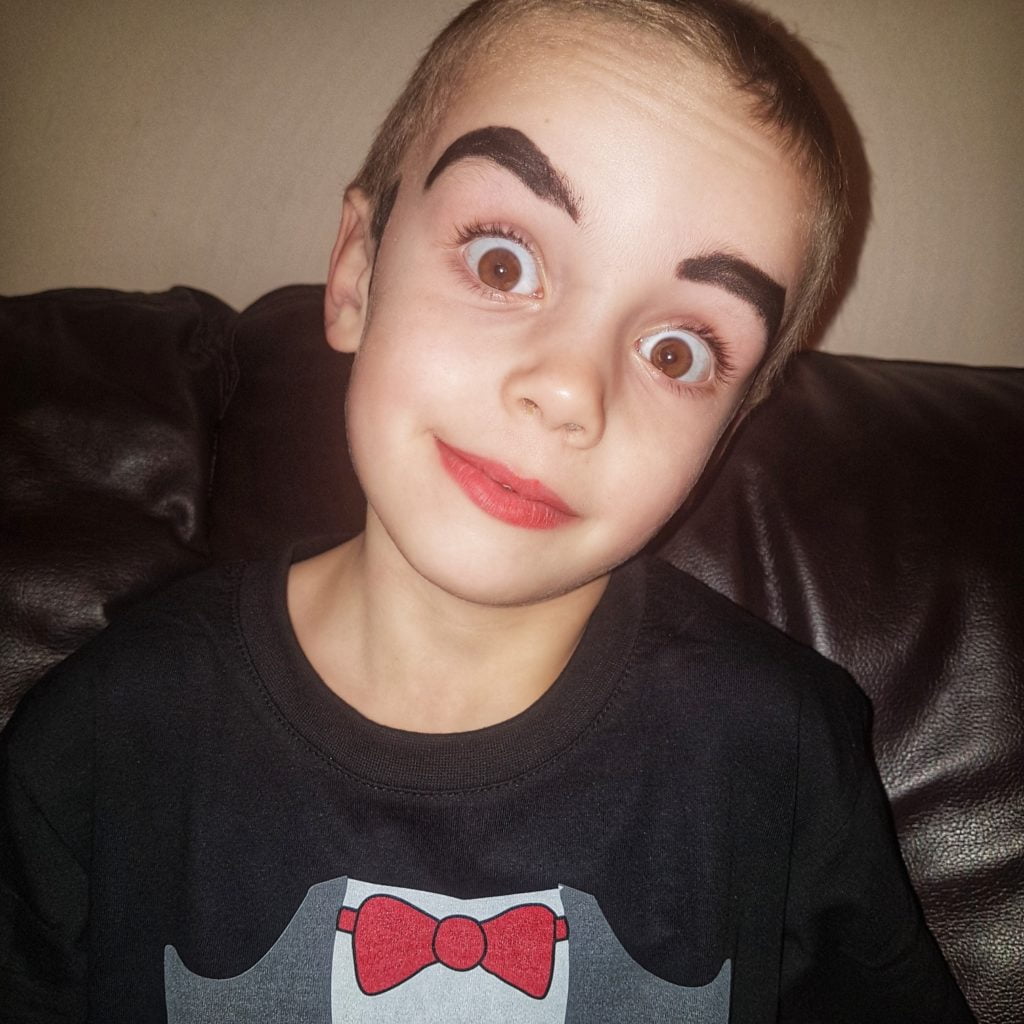 I find Slappy super scary myself, so they loved sneaking up on me and making me jump, whilst pretending to Slappy.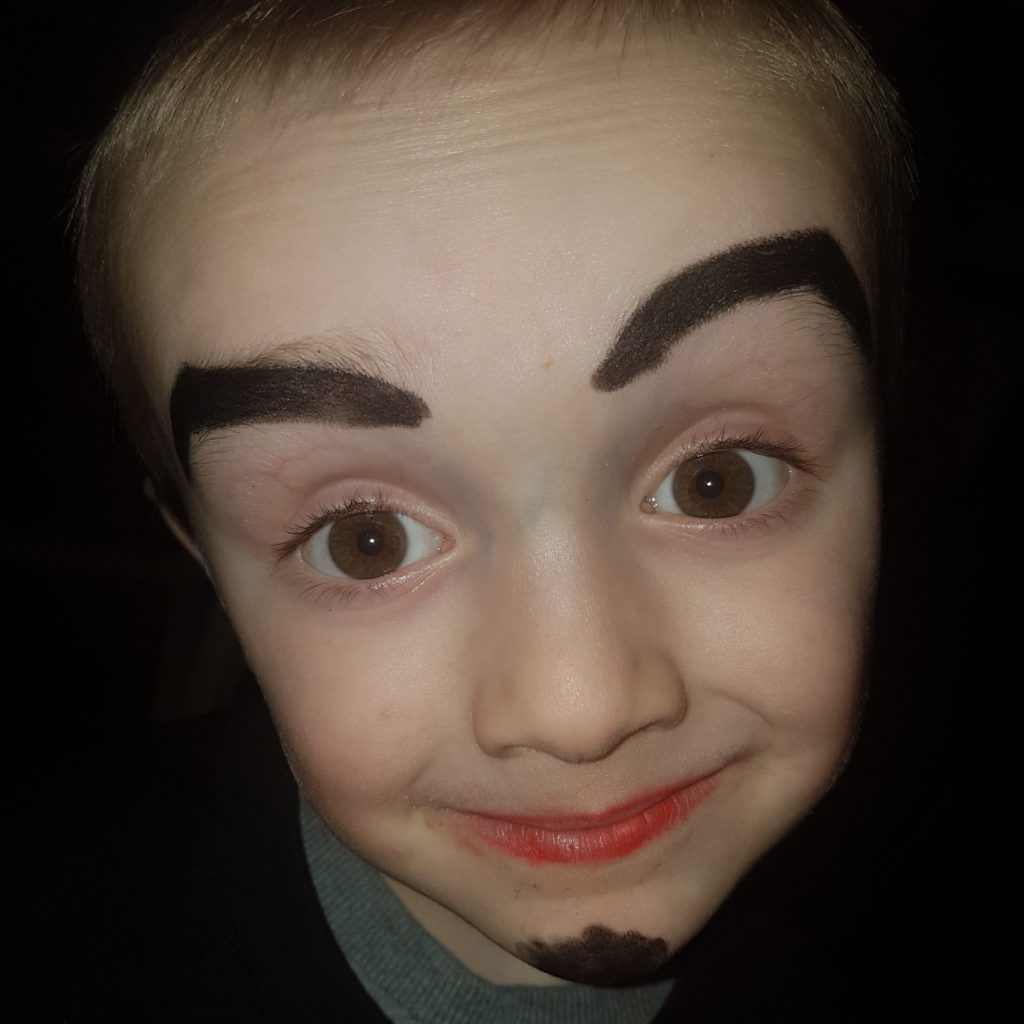 We took part in some fun challenges, which including dressing up, pulling faces and preparing Gummie Bears for mischief.
Fancy watching the movie or reading the books?
The Goosebumps series by R. L Stine is published by Scholastic, and Goosebumps 2 is out on Blu-ray & DVD today, 18th February.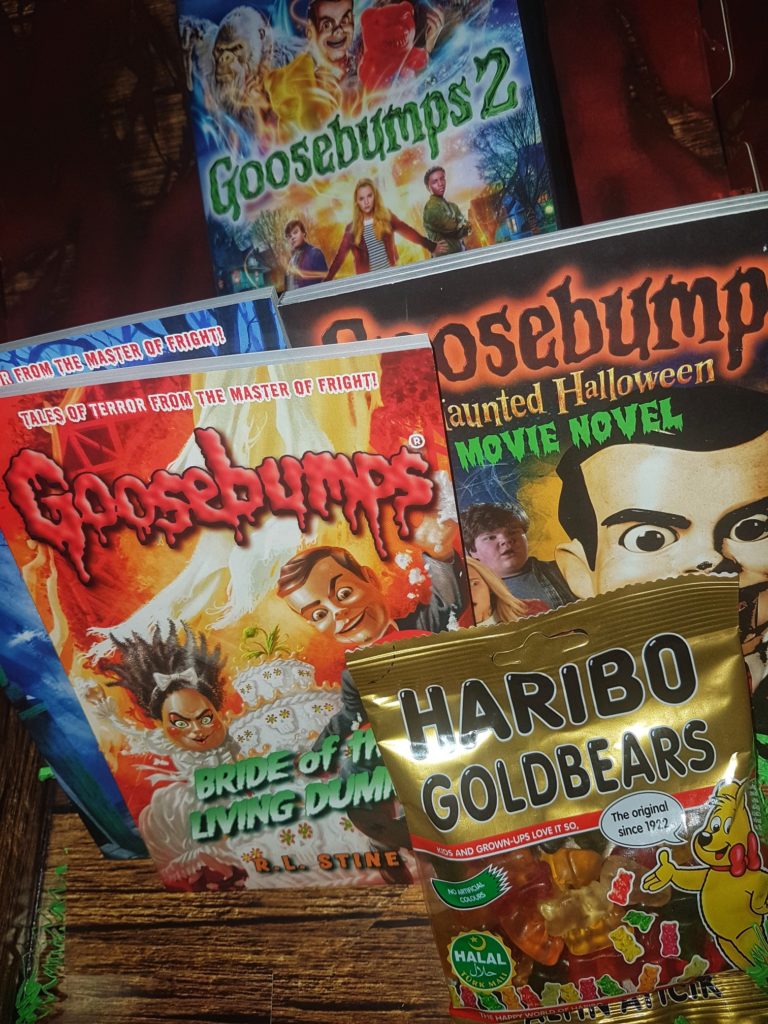 Reader beware…you're in for a scare!
*This is a collaborative post*