Dawn Sabato is Marketing Coordinator for Contempo Vacation Homes and creator at comeseeorlando.com – here she shares some of her insider expert knowledge.
I have been a traveller since long before the tourism industry became my profession. I've always loved the aspect of waking up under a new roof, in a new bed, with new territory to explore when/if I felt the urge to rouse and wander.
It wasn't until my vacation crew became three generations of people with very different interests and needs that I started to sour on what used to be one of my favourite things. No longer was that hotel stay a welcome relaxation and comfort. It was now a grumpy squeeze of an experience that left me drained of sleep and energy, and found my entire family shooting seething looks of loathe in each other's direction because we were simply TOO "together".
A few years ago, a very kind stranger I crossed paths with on a Tennessee vacation discussion board offered my family use of their 3 bedroom vacation cabin in the mountains for a weekend. It was a gesture of kindness that would completely evolve my vacation perspective once again… and for the better!
The entire family – from grandma, to our tiny little mutt pup – had an extraordinary time. I felt like I had just made the most incredible discovery. Surely, anyone who truly understood this experience would opt in to it, right?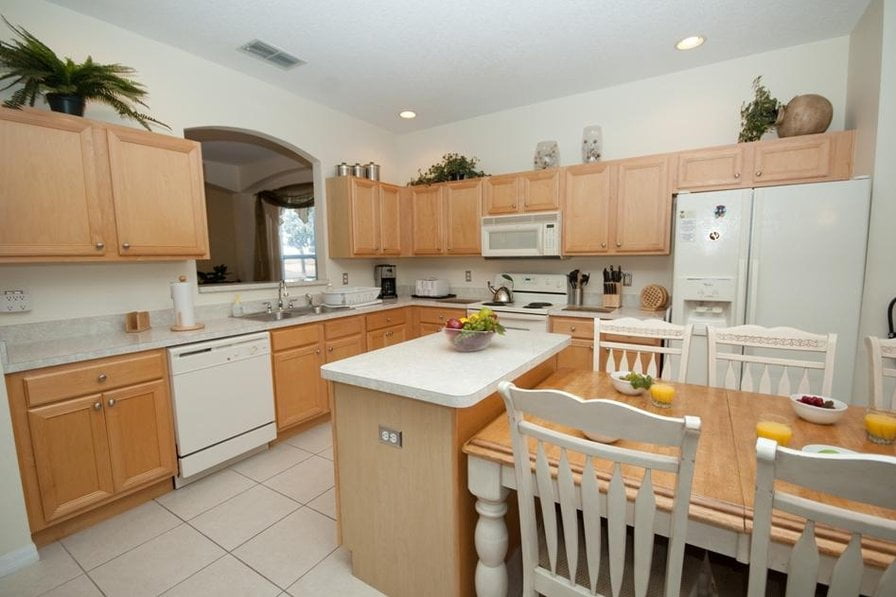 Nowadays, I'm marketing and promoting vacation villas, and I have to confess… this is probably the easiest job I have ever had. I could generalise my marketing strategy by pointing out that you can barely find a (poorly maintained and shabby) small hotel room in a lesser area of town near to $100USD, but you can rent an entire luxury home with a private pool for around $130/night (or condos for even less).
This should be reason enough to make the decision process an easy one, and this is but one of the benefits to consider.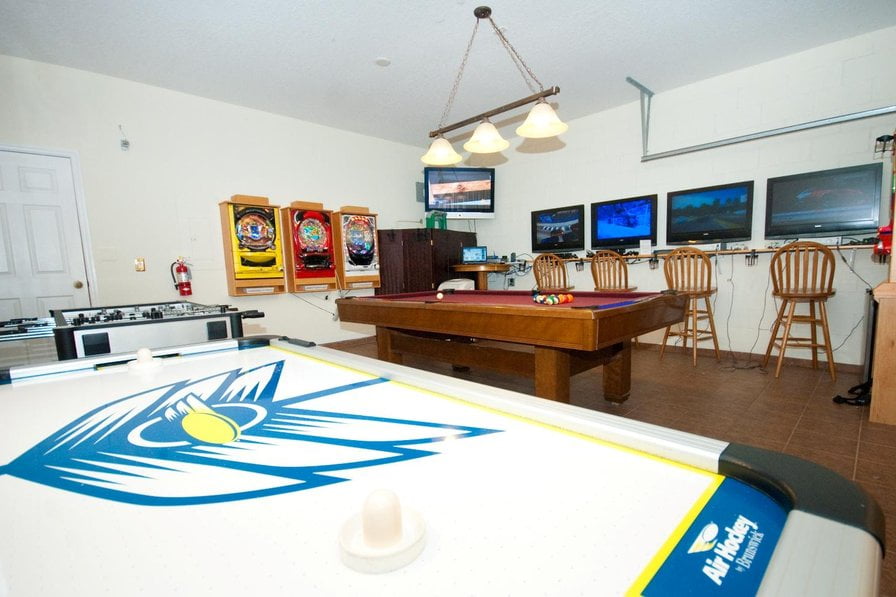 Though you may pay a small amount more overall for a vacation villa, let's ponder what you can save! There are thousands of vacation villas in the Orlando area, and many have 6 or more bedrooms. This is a great excuse for an extended family trip, or a good reason to combine your visit with a friend's family to share the costs (and the fun). In a 6 bedroom home, for example, 12 people can be accommodated.
At our current rate, this would cost approximately $200/night. Broken down evenly, that's about $17/night per person. With many hotel rooms accommodating 4 people at best, and priced to at least $125, that equals $31.25/per person… nearly DOUBLE!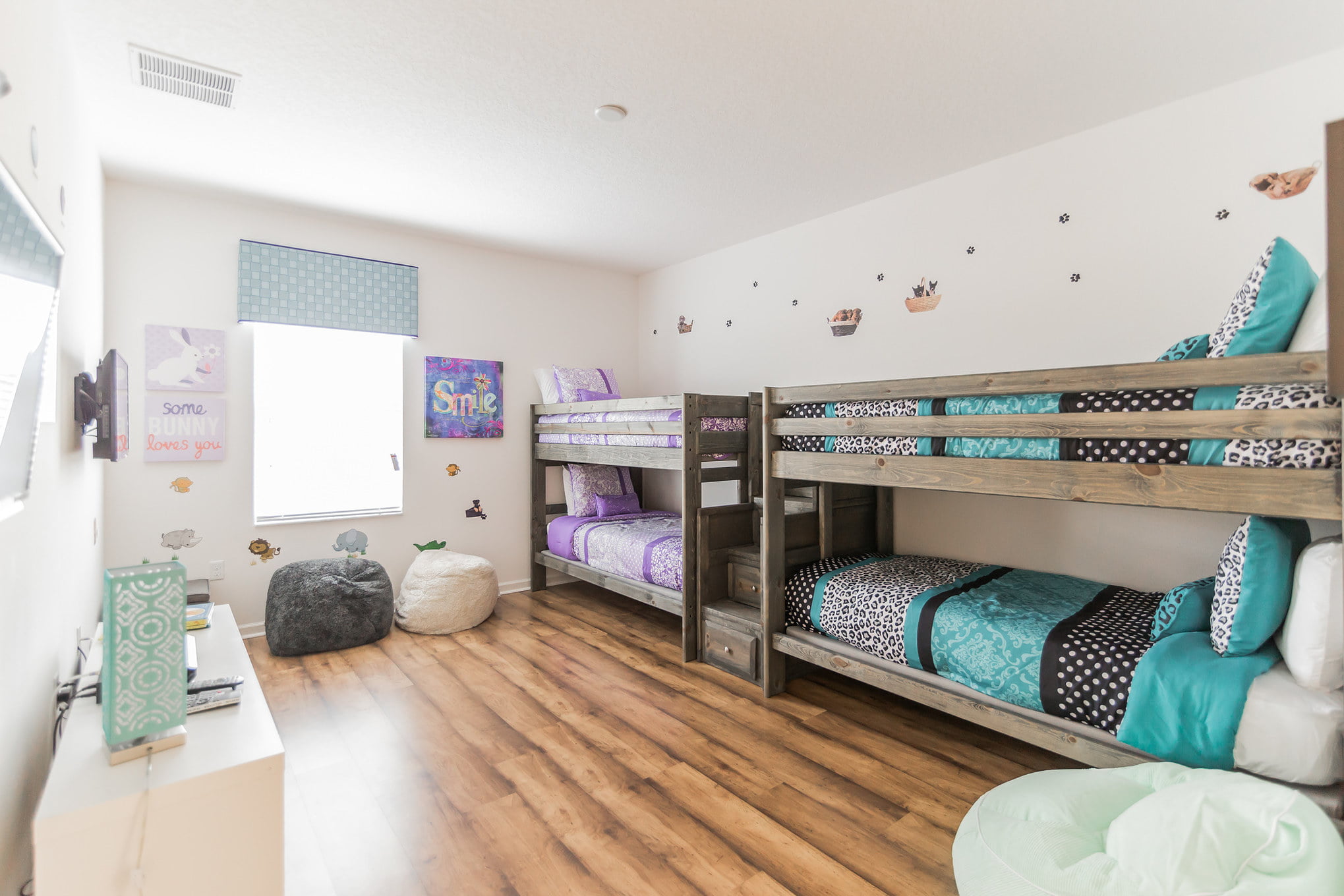 Cost cutting meets convenience when you realise you'll have your own laundry machines and a fully stocked kitchen as well. I often see streams of tourists leaving the theme parks at closing time. Many postpone their dinner plans, hoping to avoid the high prices and long lines at the theme parks – opting for off-site choices instead. They soon find out that this was not a novel idea.
The establishments in the immediate theme park areas that are still open at this time WILL be ridiculously crowded, and everyone is hungry and not in the mood for more waiting around. Talk about frustrating! Wouldn't you rather head "home", get comfy, whip up something simple and enjoy a quiet meal with your family – perhaps poolside under the Florida night sky?
How about waking up to a fresh fruit breakfast from local producers while you bask in the warm sun? More affordable, more convenient, more enjoyable – simply smarter.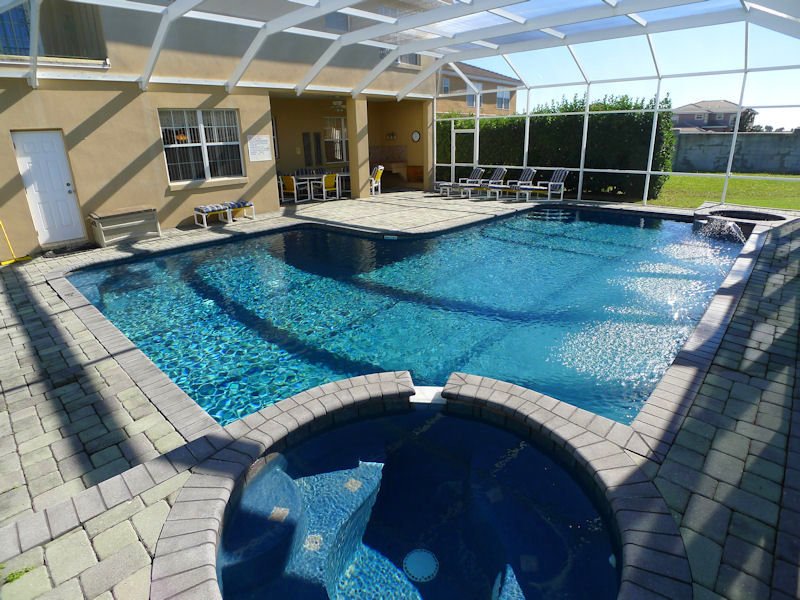 I regularly stay in hotels due to my secondary position as a travel blogger. While I always strive to keep my reviews honest and fair, I have noted that most of my hotel stays in the last two years have been marred with ongoing audible disturbances. Whether it's the bad luck of being booked near some sort of machinery that likes to make its presence known, or throngs of cooped up children giggling and trampling up and down the hallways and jumping on beds from above, or the simple (yet common) occurrence of thin walls – I never seem to enjoy the peace and quiet I'd like to embrace at the close of my day.
Vacation villas not only eliminate this surround sound of distraction, but they afford you the sanity-protecting factor of personal space for your entire traveling party. This means that there's room to work out that energy for those who are overflowing with it, and room for peaceful serenity for those who are in need of it – along with multiple televisions, and recreation such as pools, spas, games rooms, and even community amenities like playgrounds, lakes, and more!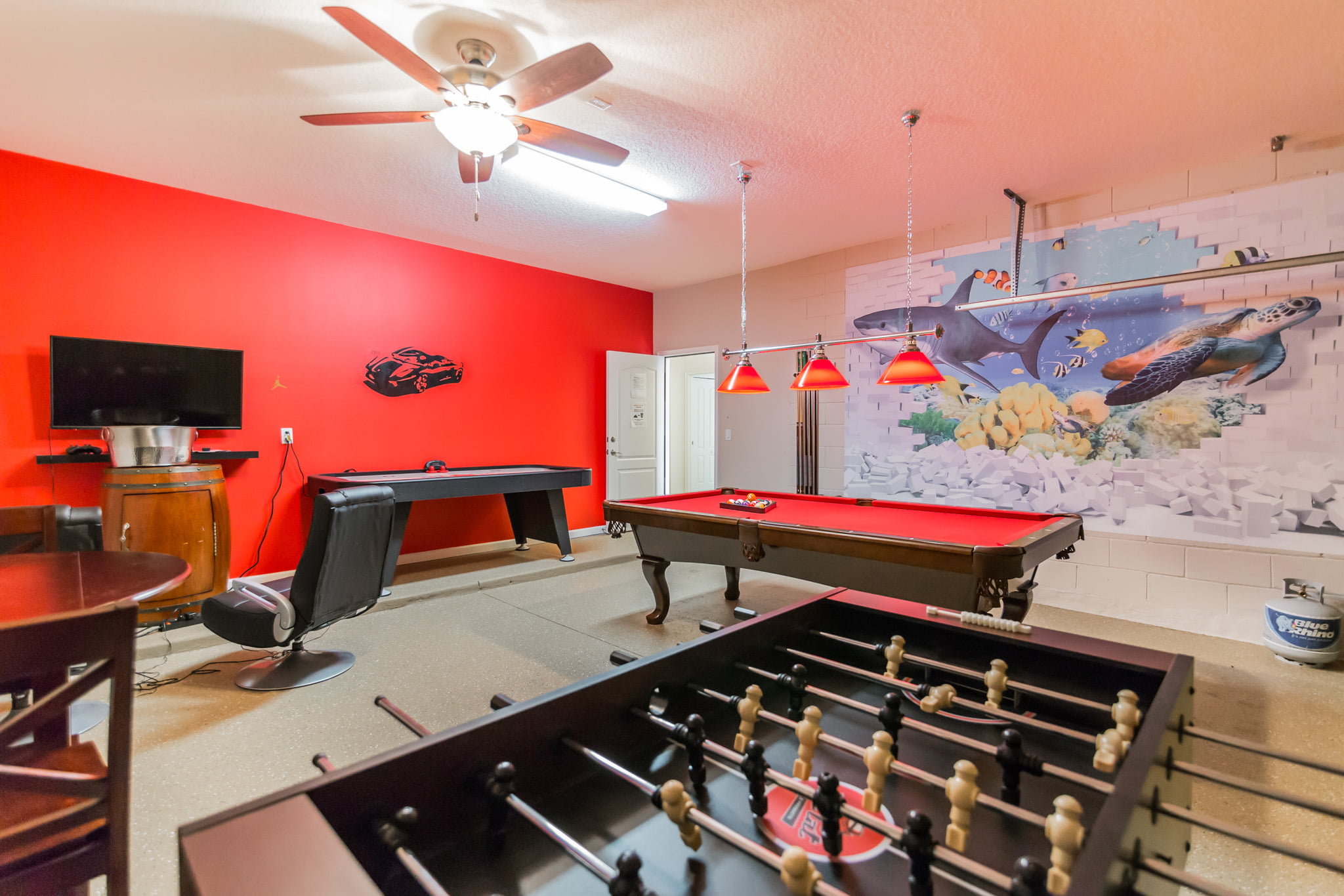 When you stay in a standard hotel, or even most suites for that matter, you will find yourself pressed to remain on the go and spending larger sums overall. The reason being that cooped factor once again. It doesn't seem all that satisfying to think of crowding altogether into one room with two beds and maybe a small desk or bistro table, watching one television, and waiting for something to happen, does it? There's an excellent chance that you'll enjoy your time at your vacation villa just as much as (if not more than) your time at the theme parks.
Being located in a local community will also help spark your desire and motivation to check out your surroundings. There's no telling what you may discover here in Orlando when you have a good reason to take a little look!
Vacation villas provide every bit the service of a hotel. In many cases, the service is even better and more personalised. Basically, this means that you're paying less for a more complete, enriching, personal experience. This takes your traditional "vacation" to the standard of a luxury getaway that many people don't even realise they can experience.
Have you ever felt like you needed a vacation after your vacation? We all know that happy anxious feeling of returning "home" from a vacation, and looking forward to that comfort and space. A vacation that feels like home is simply the best kind of vacation there is – the kind you never want to leave.