Can I have a snack?
The first thing the children say to me when they come out of school is "can I have a snack?" it's a standard question for which I have to go in prepared for every day.
No parent likes to be on the receiving end of a 'hangry' child – am I right?
Also, we rarely come directly home straight from school, due to a combination of after school clubs and activities between the four children. That means snacks need to be portable.
Being organised
If we are at home at the weekend, I try to get a step ahead of myself and make a few things in advance for the week ahead. Flapjack always goes down well with our tribe and they will eat strawberries none stop, so having a couple of punnets ready washed and chopped in the fridge is always good.
I also try and chop up plenty of cucumbers and carrots as they will all eat them and they are super portable in small tubs. I try to carry around things like tubes of small bread sticks and pringle-type things as they keep everyone happy too.
Can't wait, won't wait
When we do finally get home after school and clubs the children struggle to wait until their dinner is ready. Being able to put a few things on the table instantly always helps – and that's not just the children, as by then us grown ups are hungry too.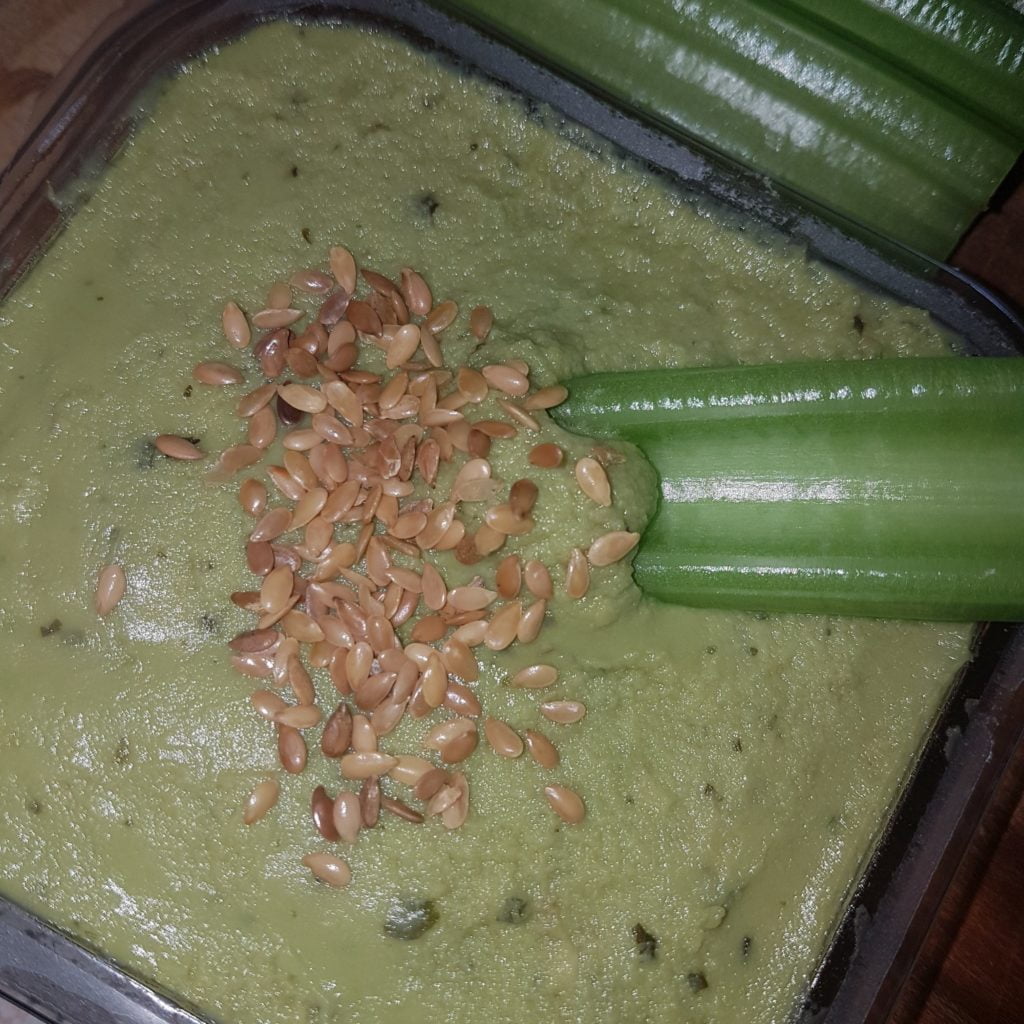 We love Mexican food in our house and the children's favourite day of the week is Taco Night. They will all eat salsa and the big two will also eat guacamole.
I practically grew up on guacamole. It was something my parents always gave me, and my mum mainly used to make her own. She'd make a load of the stuff on a Saturday morning to keep us going for a few days.
Holy Moly!
Have you heard of Holy Moly Dips? I hadn't until recently. It's a revolutionary British brand who produce perfectly ripe, all-natural and delicious ready-to-eat smashed avocado and guacamoles – with the taste and texture of homemade.
These are made with the best avocados from Mexico and High Pressure Processing (HPP). This is a natural process that doesn't use chemicals or high temperatures, so the taste is preserved, along with the nutrients.
Health benefits
Each dip pot contains two avocados and is free from preservatives, additives, dairy, and gluten. There is no added sugar, they are kosher and suitable for vegans.
Each tub is a rich source of fibre, iron, potassium, vitamins B & E and monounsaturated fats, which can help protect against heart disease and lower blood pressure.
Fast food
These pots are quick and easy and if I've got veg sticks pre-chopped in the fridge, this can be out on the table or outside on a picnic rug very quickly.
Fast, but healthy food.
Personally, I absolutely LOVE the Holy Moly range. I could quite happily eat lunches and snacks like this every day, and as the weather steadily improves, these pots make ideal nibbles in the garden, picnic and party food.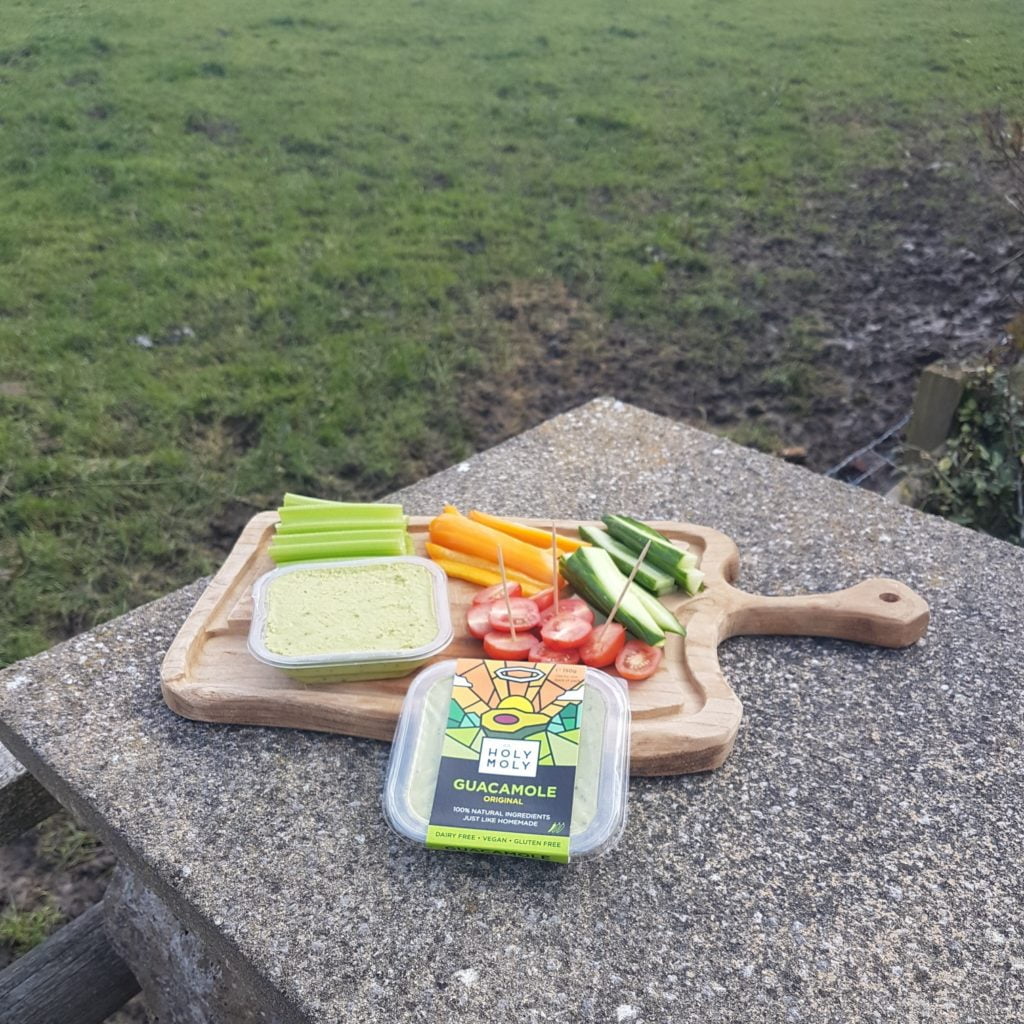 You can add your own twist too if you like. I sprinkled a few linseed on the top of ours, you could also try chia or sunflower seeds.
Are you a fan of guacamole? Every tried Holy Moly before?
You can find Holy Moly in Sainsbury's, Waitrose and Ocado, as well as some independent stores.