Love them or hate them, regular tweaks and improvements around the home are important for boosting your house's value, as well as keeping your property in good condition and giving you an enjoyable space to live in. A home update can mean anything from applying a quick lick of paint to the walls through to a full room overhaul — it's up to you to decide what needs doing.
Whatever you decide on, there are some tasks best left for the summer months — indeed you might even enjoy doing them on a sunny day. With that in mind, here are four home updates best left until the warmer days arrive.
Landscaping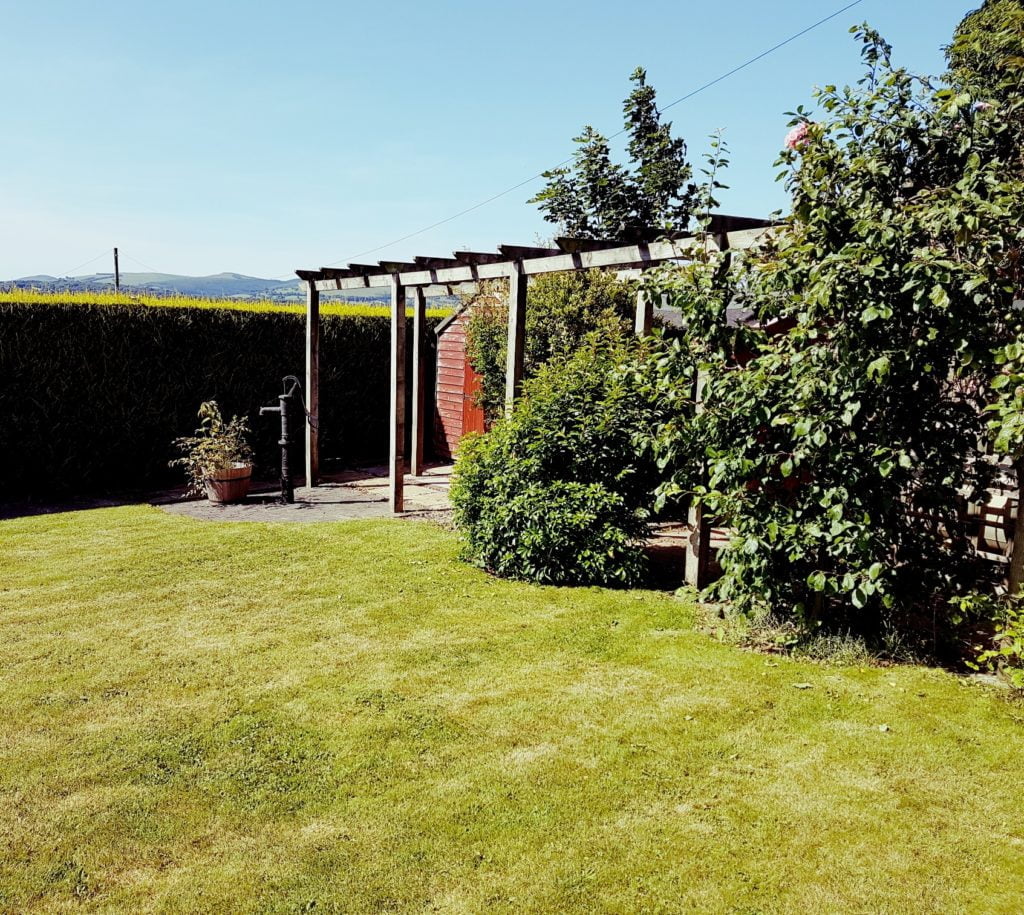 Starting with the obvious; anything done in the garden is, of course, always better in nice weather. For many, landscaping is more of a hobby rather than a chore but, even if you don't have a passion for gardening, most will find some pleasure in improving the outside of the house on a glorious summer's day.
Whether you're planting a new flowerbed, trimming the hedges or sprucing up the pathway, it also pays to look after your garden area. Especially in places like London, where outdoor space is at a premium, a well-maintained plot of land could add up to 20% to the value of your home.
Create an outdoor seating area
One to undertake as spring transitions into summer so you can enjoy your work for the next few months, creating a social space in the garden offers potentially great returns in the form of how you use your home socially, as well as adding some value.
You may well baulk at this idea as you might assume building a social space may come at a considerable cost, which it certainly can, but creating one doesn't have to come at a mega cost. If you have money to spend, then you can build the likes of a decking area, complete with outdoor furniture and lighting. If you're looking to stick to a budget, then why not create a DIY bench, chair or table using recycled materials?
Painting the exterior
If you fancy applying the aforementioned lick of paint to the entirety of your home's exterior, you'll be surprised to find out the wonders a fresh coat can do for the look of a home. An excellent choice for seeing the fruits of your labour, repainting the outside of your house can come as a noteworthy cost but will provide a decent return on investment.
A big job, but one that comes with a lot of satisfaction when you're admiring your work from the comfort of your new seating area.
Repair or replace your fencing
The condition of your gateway and fencing play a big part in the overall appearance of the outside of your home. Frankly, if you've fixed up the garden and painted the outside of your house but left the fencing in a rotten state, it will only stand out more. Thus, whether it's an update of the paint job or a full replacement, sorting the perimeter of your garden out will complete your external refresh.
When you come to think about it, there aren't many home renovations that are better done in the colder months. However, there are some, like those mentioned above, which are definitely best done during fair weather.
So, once the sun comes out, don't be afraid to don your scruffs and get to work — you'll reap the rewards over the colder season.