*This article contains affiliate links*
When working with brands over the years I have frequently had requests to pass on details of other bloggers and influencers I might recommend, as well as being asked to provide brands with tips to engage more bloggers.
I don't give out personal information on other influencers, but I have in the past passed on PR details to others when this has been requested and I've made suggestions for how brands can engage with influencers.
This has suddenly become a whole lot easier with the Get Blogged Marketplace!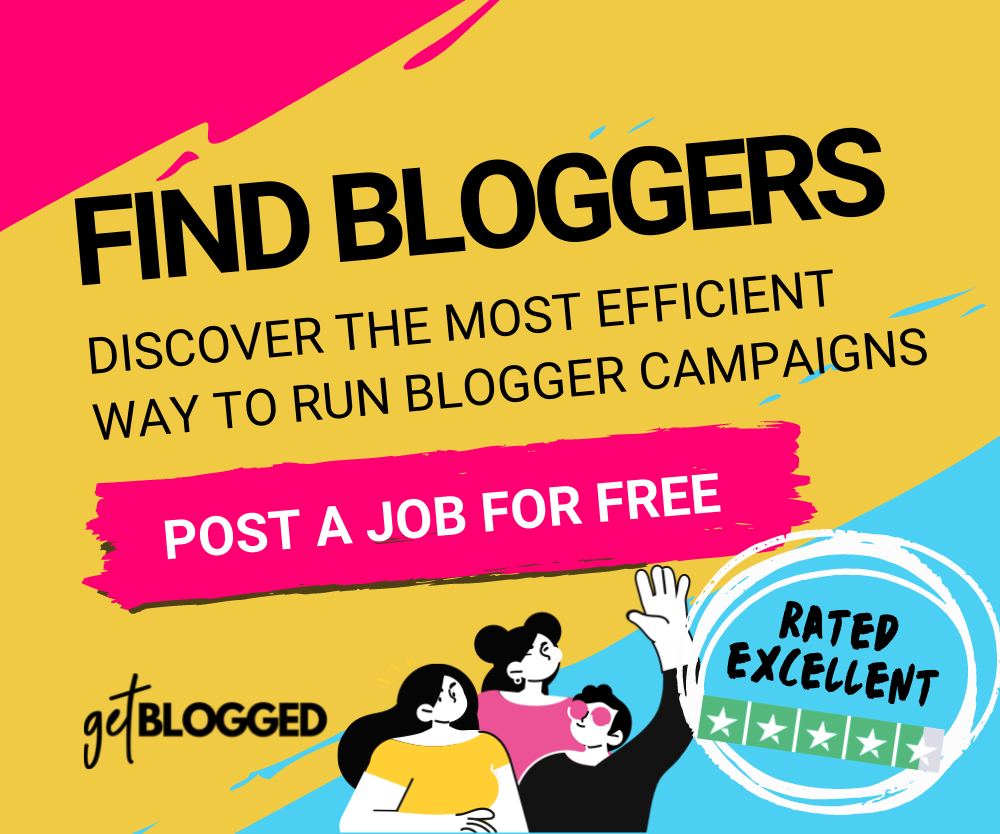 Looking for more bloggers to work with? Create a listing today in the Get
Blogged Marketplace. It will be shared with a community of authentic, reliable, and genuine bloggers who'll send you pitches detailing how they can help, with their best fees. It's free to create a listing and receive unlimited responses, and you'll be charged just a 20% commission on any work that's commissioned via the platform – sound good? Read on for more information.
What are the benefits of using the Marketplace?
There's no need to spend time researching and creating a list of prospective bloggers to work with – creators come directly to the brand
There's no time spent on crafting cold outreach emails to prospective bloggers – this is typically a long process that involves lots of following up, and pricy email outreach software
Get Blogged have established and long standing relationships with some of the very best bloggers in their fields, and brands turn to Get Blogged daily to find and secure the best collaborations
Every brand is allocated a dedicated account manager who is on hand to provide support every step of the way – from designing a campaign to selecting the best bloggers for the project
It's completely free to create a listing and receive unlimited proposals
from bloggers. If they can't find the right bloggers for any reason, the
brand doesn't pay a penny
There's no minimum or maximum order value. Whether the brand
wants to work with 1 or 100 bloggers, Get Blogged can help
All communications and transactions are managed via one
easy-to-use dashboard, removing the need for endless spreadsheets
and confusing email threads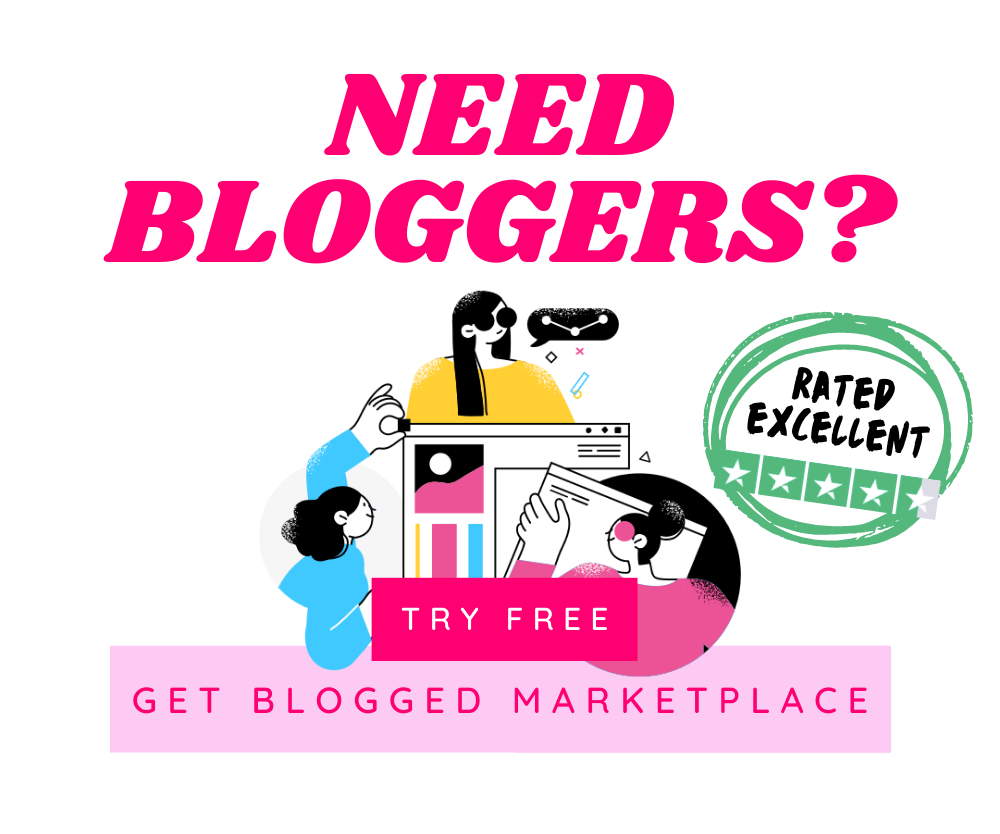 What kind of listings can be created in the Marketplace?
Brands can create listings for guest posts, sponsored content, social
media mentions, product reviews, link inserts, brand ambassadors, and
more. If they want to work with bloggers to promote their business, Get Blogged can help.

How long does the process take for brands?
As soon as a listing is live, Get Blogged start sharing it with bloggers and most will receive proposals the same day. Once a job is offered to a blogger,
they're urged to accept it within 2 days and deliver the work within 4 days.
How do you sign up?
Sounds good right? Time saved on recruiting bloggers/influencers/content creators can be used on other things.
So how can you sign up?
It's so easy, it takes hardly any time at all, just complete the Brand Registration Form online and you will be up and running in no time at all and on your way to meeting your campaign goals.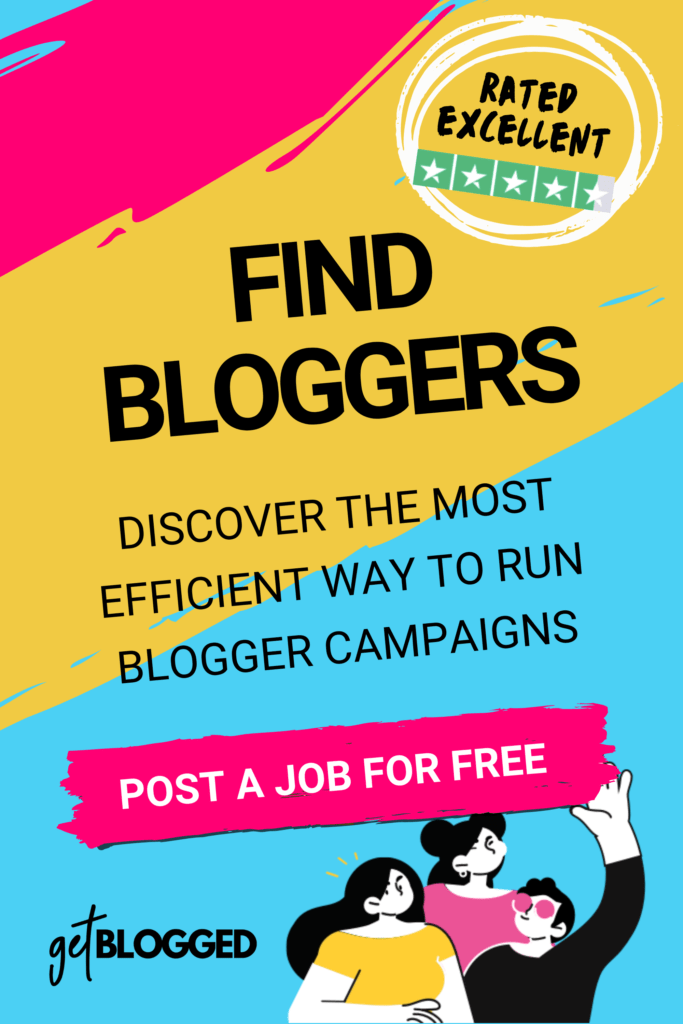 *In the interests of transparency, I'm an affiliate for Get Blogged and if you decide you use the Marketplace then I may earn a commission, at no extra cost to you. I only recommend services that I truly love and believe in.*