Are you someone who has used the same shampoo and conditioner for years or do you vary what you use?
I always get asked what shampoo and conditioner I use and the truth is, I don't have a particular favourite, or one I use all the time. I do vary it. Most of the time these days it comes down to what is good value.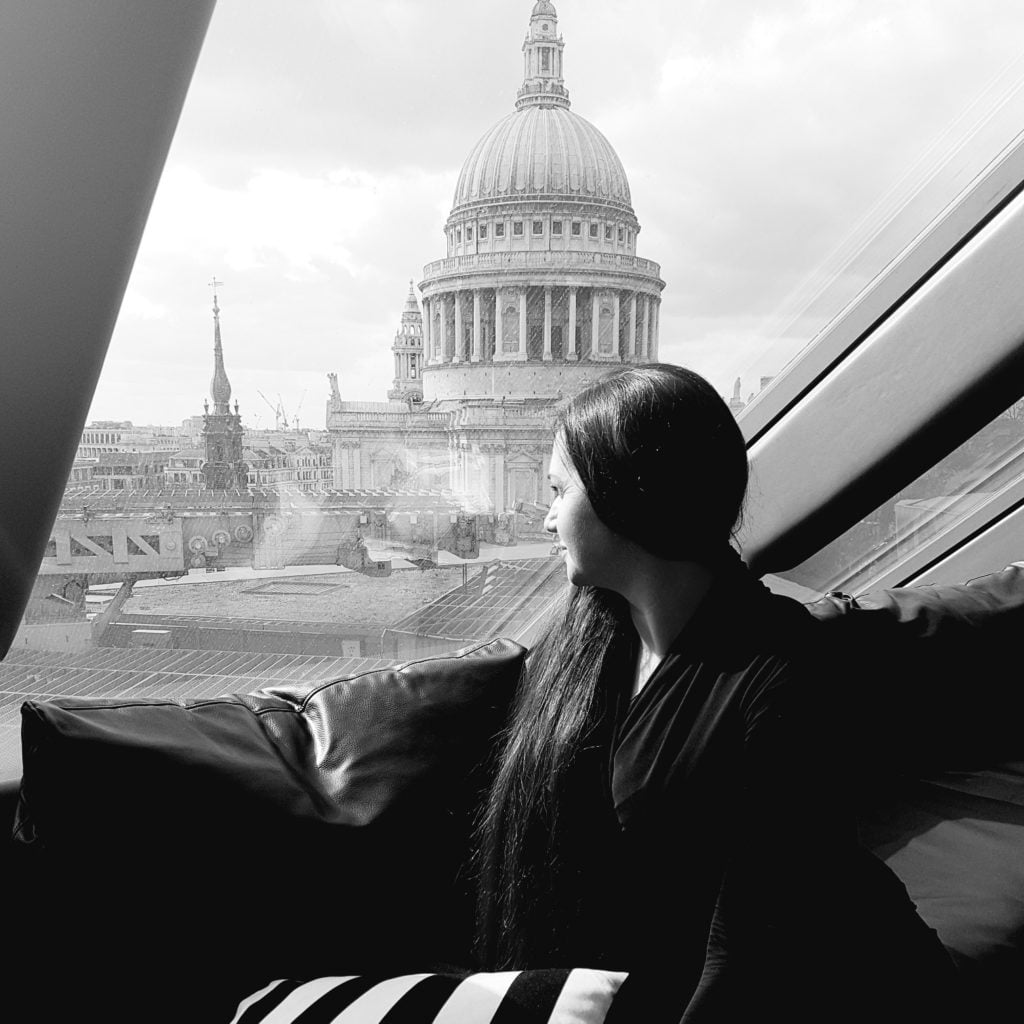 There are a couple of brands I stay away from, just because when I've tried them in the past my hair did not react well, so I've never used them again. I never use Pantene and I never use Garnier Fructis. I'm not sure why, but neither agree with my hair at all.
The two I buy the most frequently are probably TRESemme and L'Oreal Paris Elvive. They seem to suit my hair and both are often on offer.
Trying something new
Have you heard of Neogen? I hadn't either until recently. Neogen™ hair products are said to boost hair growth and take care of your hair by increasing its thickness and gloss, restoring the hydrolipidic film, regulating sebum and calming itchiness.
Neogen can be purchased as a shampoo and conditioner via Amazon. It's pricey, at £14.99 for 200ml, it's much more than I would normally pay for a shampoo or conditioner. However, I know plenty of people who use expensive hair care products, so this might be more of the norm for others.
So what's it like?
One of the things I love about this shampoo and conditioner is the smell. I have no idea what it smells of, but it smells really good. I think it's probably the eucalyptus that appeals, but I can't be sure. All I know is it smells great when I'm washing my hair and the smell stays around for a couple of days afterwards, which is lovely as you get that just washed feeling for much longer.
It leaves my hair feeling squeaky clean and it's very easy to comb through afterwards. With very thick hair, that's pretty impressive.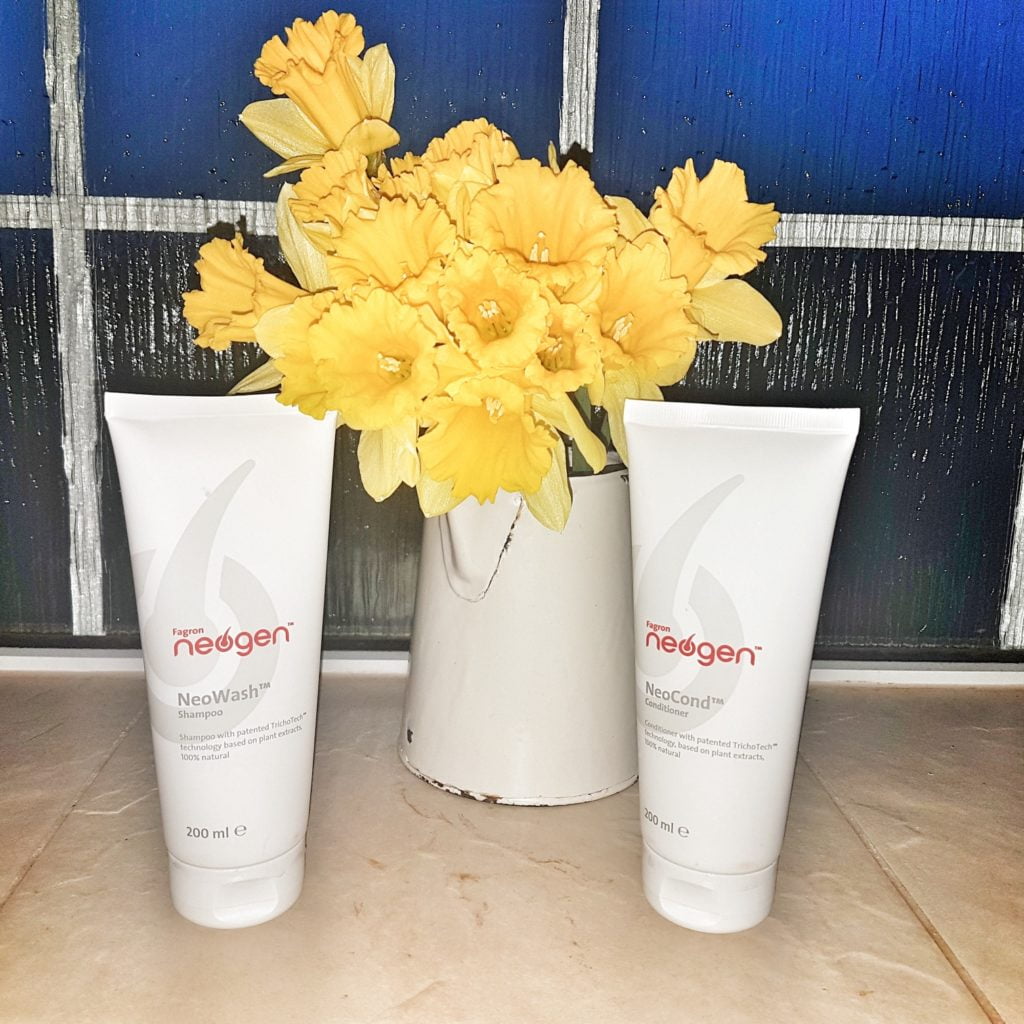 I use the shampoo, followed by the conditioner and then re-shampoo the top and sides, to avoid any residue from the conditioner and this routine seems to work a treat.
I don't think it made enough of a difference to use it all the time. It is suitable for all hair types and it's 100% NATURAL VEGAN FRIENDLY. It can be used on a daily basis if you wash your hair that frequently.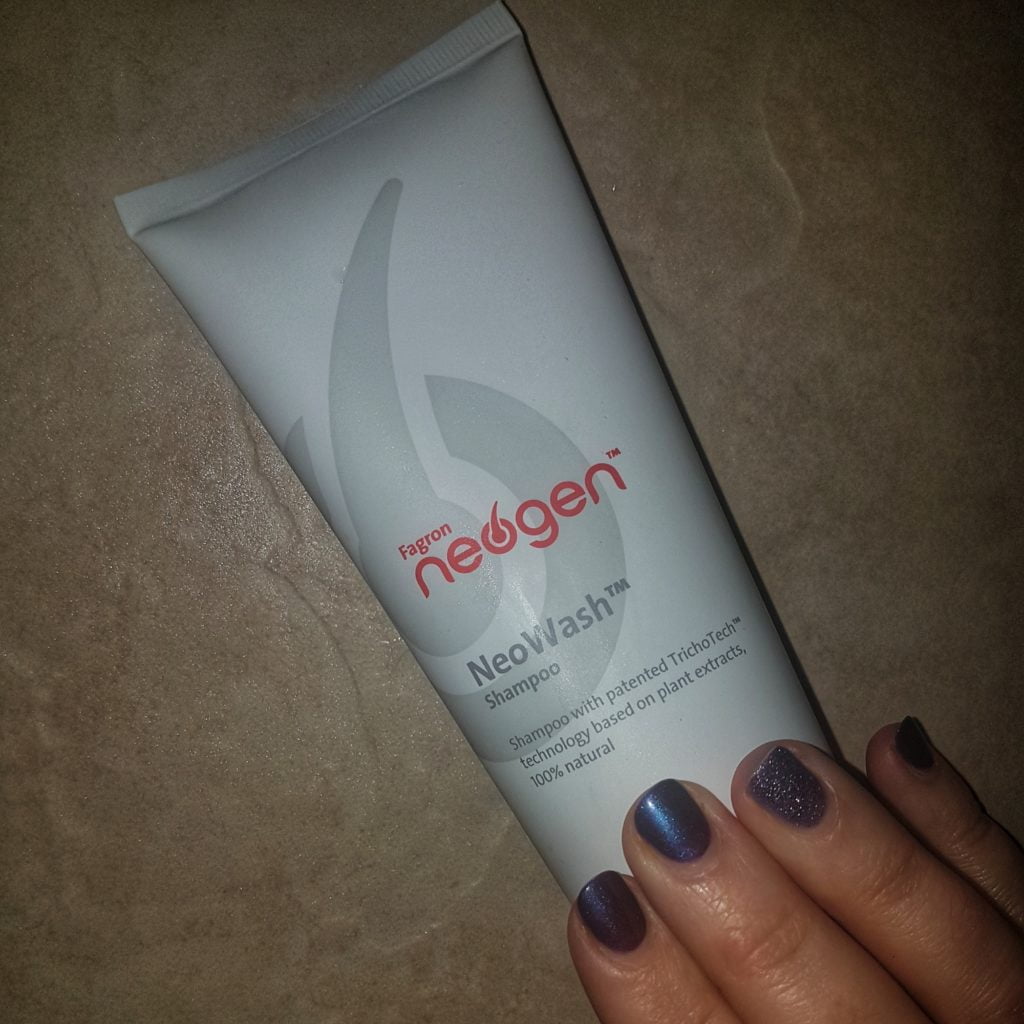 The key thing I noticed after using this product was that my scalp felt in much better condition. Since having my children my scalp has been easily irritated and often itchy and dry. I've not experienced that since using Neogen.
What is you current shampoo of choice? Anything you swear by or equally anything you'd never use again?