We often hear the phrase you should change your mattress every 10 years, or 8 years I've actually heard recently – but what about our bedding? I'm not talking about sheets, pillow cases and duvet covers, as it tends to be pretty obvious when they are past their best. Also, with kids covers, they tend to change their favourite interests before the covers have done their time. Perhaps you've recently had to switch from dinosaurs to Minecraft, or LEGO, to Harry Potter?
I'm specifically talking here about things like duvets and pillows – how often should we be throwing these out and replacing them with new ones?
Do you know how long you've had your existing ones? I know that some of ours I changed last year, but others we've had for years.
According to The Sleep Council, we should be changing our pillows every two years, but most people keep them much longer than this. The rational behind changing them frequently is in part hygiene, (because even with washable pillows bacteria can get trapped in the fibres), and in part from a support point of view, as the older the pillows get the less support they offer your head and neck, potentially leading to other problems later on.
So what about duvets? Should they be changed as often? The Sleep Council advises you should change your duvet every 5 years, but most people keep them for around 8 years. Do you know how long you've had yours? I've recently had a bit of a session replacing ours as they had certainly seen better days. You can also replace the down comforter with a silk comforter. Silk is a material that prevents the growth of mites and bacteria, and many people's silk comforters can be used for life.
These are rough guides but the quality of your duvet and pillows will ultimately determine how long you keep them. If you're not sure if your duvet needs replacing, look out for the following tell-tale signs:
It feels thin and limp due to the filling being compressed, which will mean it can't trap air and maintain your body temperature correctly.
It feels lumpy due to the filling being unevenly spread. This can happen naturally or after a few too many washes.
The filling is leaking out due to rips, split seams or thinning of the casing.
If any of these are happening, you've guessed it, it's time for a new one.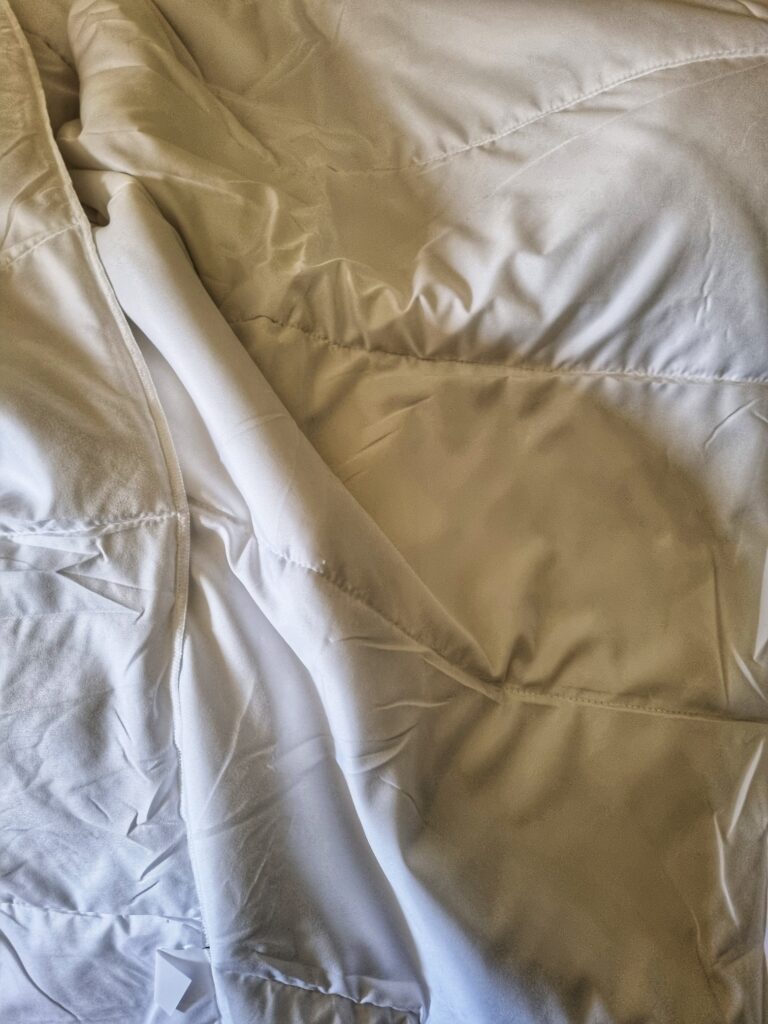 Pillows first, what do you look for in a pillow? I tend to try and have a range of pillows in the house. I prefer us all to sleep on the firmer, more supportive pillows, but then we have some of the more squishy feathered pillows for relaxing, or as more decorative pillows. I do like to make sure we are all actually sleeping on a supportive pillow though, because this can make a huge difference to the health of your neck and spine.
You may need to make sure you have hypoallergenic pillows in the house if anyone suffers with allergies, this will avoid triggering an allergic reaction.
In terms of the thickness of your pillow, look for one that's as thick as the distance between your ear and outside shoulder. Stomach sleepers are actually better with no pillow at all. A pillow under your stomach and pelvis may help prevent back pain if you do want to sleep on your front. Back sleepers may need a flatter pillow, to keep your head and neck in alignment.
When it comes to a duvet, you can find hypoallergenic ones if you need to. After this, a lot of your choice will be determined by your personal preference. If you tend to get hot at night, you are likely to want a lighter weighted duvet. None of my boys ever have anything over a 4.5 tog as they all get quite warm at night. I have weighted blankets that I can through over the top if they get cold in the winter, and these also tend to promote better sleep if you have a child who wakes a lot during the night. If you are looking for a cool duvet for a child's single bed, I would really recommend the Redlunds cool duvet, which has a 300 g polyester filling, and is perfect for use during the summer, or for those who simply like a slightly cooler duvet all year round. The duvet measures 150×200 cm, and suits a single bed.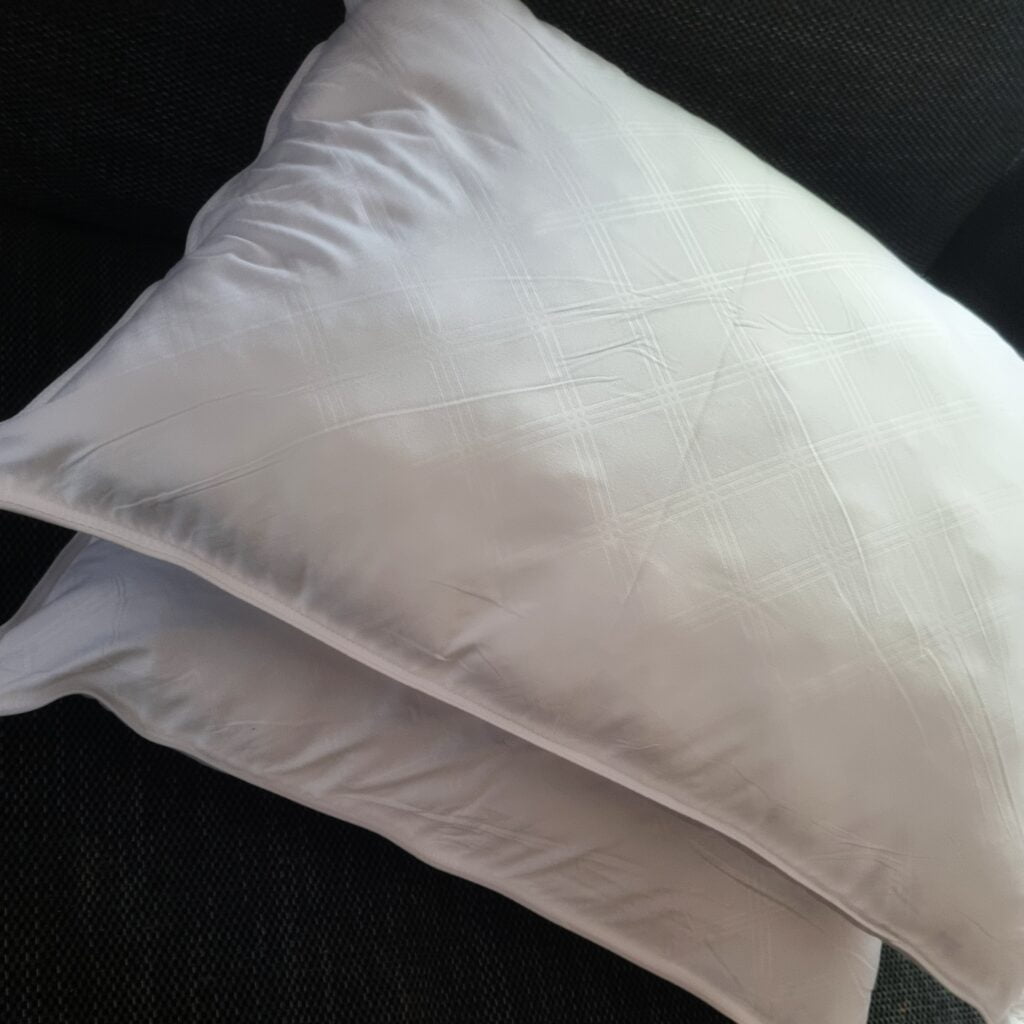 I personally love a down duvet that feels light and fluffy but also cosy. It really is personal preference, but if you do opt for a heavier weighted duvet be mindful that changing the sheets is much harder work!
You can pick up new pillows and duvets all over the place these days, but if you are serious about getting good sleep it's worth doing your research first. I've recently had some nice quality items from BGASTORE UK, they have tons of lovely pillows and duvets to choose from, as well as bedding, blankets, and other items for the home like soft furnishings and bathroom textiles.
The Pillow Elegance is a lovely pillow. This pillow has a 450 g polyester fibre ball filling and an outer material made from 52% polyester and 48% cotton. This is a light and soft pillow that gives you a good night's sleep and can be washed often without losing its shape. The children in particular find these really comfortable.