Early learning
I learnt to ski when I was five years old. It was something my dad had always wanted to try and never got around to, so he decided we'd try as a family.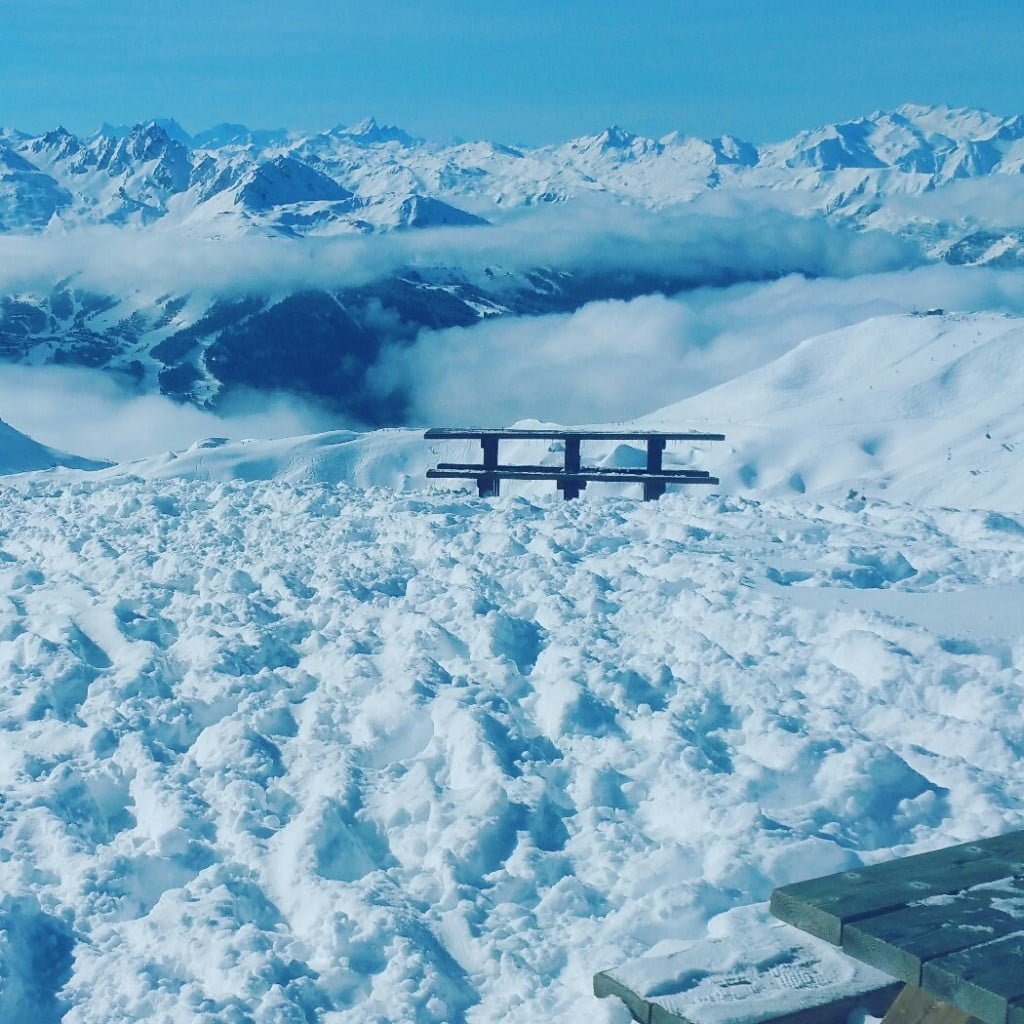 I say HE decided as that's very much what happened. My mum was never a fan of heights or speed, but my dad convinced her we'd try it just once! We went to Andorra the first time, back when they were converting multi-story car parks into hotels and the equipment resembled something from a torture chamber.
She hated it. Literally every second. To say she was less than impressed with my dad would be a massive understatement. My dad and I…well we didn't want to go home! Totally hooked from the moment we stepped into our boots.
When it all changed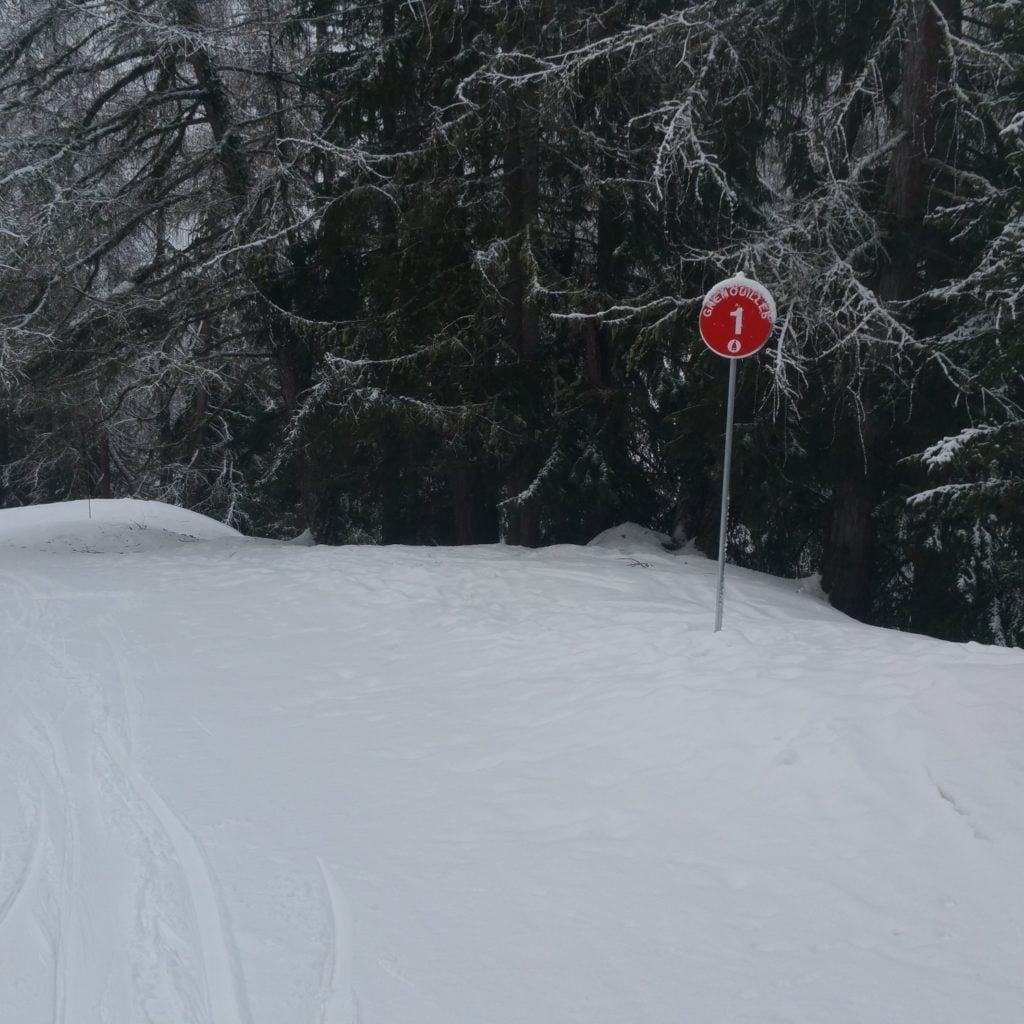 My dad persevered and somehow (he was very persuasive) convinced my mum we'd give it one last shot. He booked two weeks this time in the Pyrenees and hoped my mum would have a change of heart.
It snowed so much that holiday that the ski instructors were taking beginner groups down black runs. We were knee deep in powder and couldn't see a thing most of the time. My mum had a great two weeks as she had no idea what she was going down and each time she fell, it was like falling into a mass of fluffy cotton wool!
We met some real characters that holiday – our ski instructor was called Popeye for a start! It was one of those holidays that we always reminisced about as a family, because that was the holiday where we finally convinced my mum that skiing could be 'our family thing'. It was for me, the start of a love affair with the slopes, something that has intensified every year I've skied since then. For my dad, it was the realisation that there was life after racing motorbikes, he had finally found something that gave him a similar buzz but something we could all do together.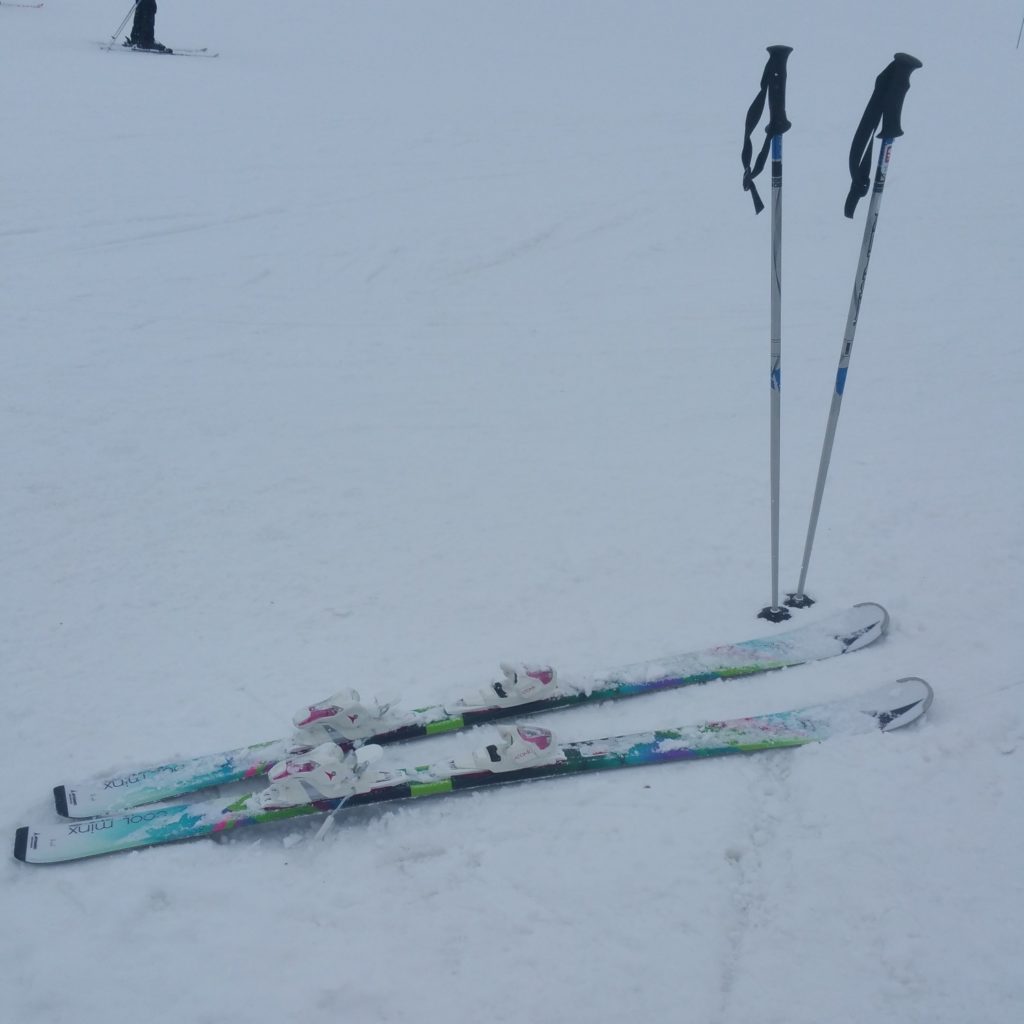 No sooner had we come home, he was planning the next ski holiday. Scanning "The Good Ski Guide" (pre-internet remember) for hints and tips. He decided we all needed our own skis and boots as the hire kit wasn't great back then. Then he'd sit and watch Ski Sunday in his boots to get in the mood!
The love of the French Alps
Our ski holidays from then on were in the French Alps. We spent most holidays in either Arc 1800 or Belle Plagne – these resorts still remain two of my favourites today. They've always been exceptionally family-friendly and you can find plenty of ski-in, ski-out accommodation, to maximise time on the piste, which is what we are all about.
After my little brother was born, my dad was determined that it wouldn't stop our family-skiing holidays. Back then, there weren't the childcare options that there are in these resorts now, so we had to find a way to make it work.
My mum, although not totally anti-skiing, was still not it's biggest fan, so she was happy to take care of my brother in the mornings whilst me and my dad "skied our socks off" as he would say. We'd then meet up and ski as a family in the afternoon. Those were pretty perfect days if I'm honest.
When 'risk' was viewed differently
So how do you ski with a baby? Well, my dad was a man who always had a plan and back then, he decided that you just strapped the baby into a baby carrier, wearing them like other people wore rucksacks. Easy right?
It was so different back then, no one wore a helmet for starters. These days, none of us set foot on the slopes without a helmet on. Back then, no one wore a helmet, the risks were just not perceived in the same way.
My brother would be wrapped up in a snowsuit with goggles, a ton on sun cream and a warm hat and my dad would just ski as normal with him on his back – bonkers right? The thing is, it never seemed it back then, it was perfectly normal.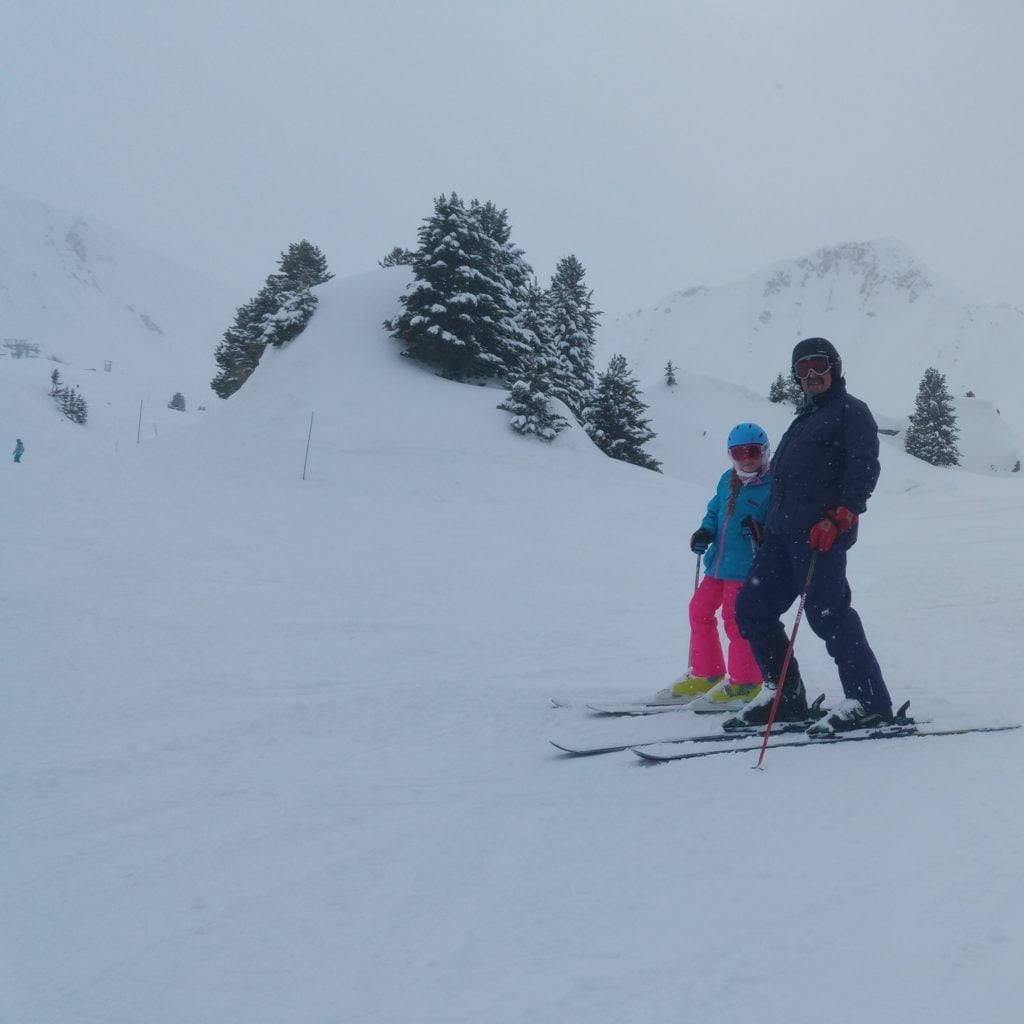 At the point we needed to get on a chair lift, he'd slip off the back pack and sit my brother next to him on the chair lift – I mean, can you even imagine? There is no way you'd see anything quite that bonkers in a ski resort today. Back then, no one batted an eye lid. My dad would wave and chat to the lift operators in his best French, as if it was all perfectly normal and they would chat back and wave him through like they'd seen it all before.
When my brother was too big for the carrier, he had his own tiny skis and boots and me and my dad would take it in turns to ski with him in-between our skis. Fast-forward 20 years and I was doing the same with my children! Not the backpack thing, don't panic, but swishing around the resort with a little person between my skis – it's the best feeling in the world!
These days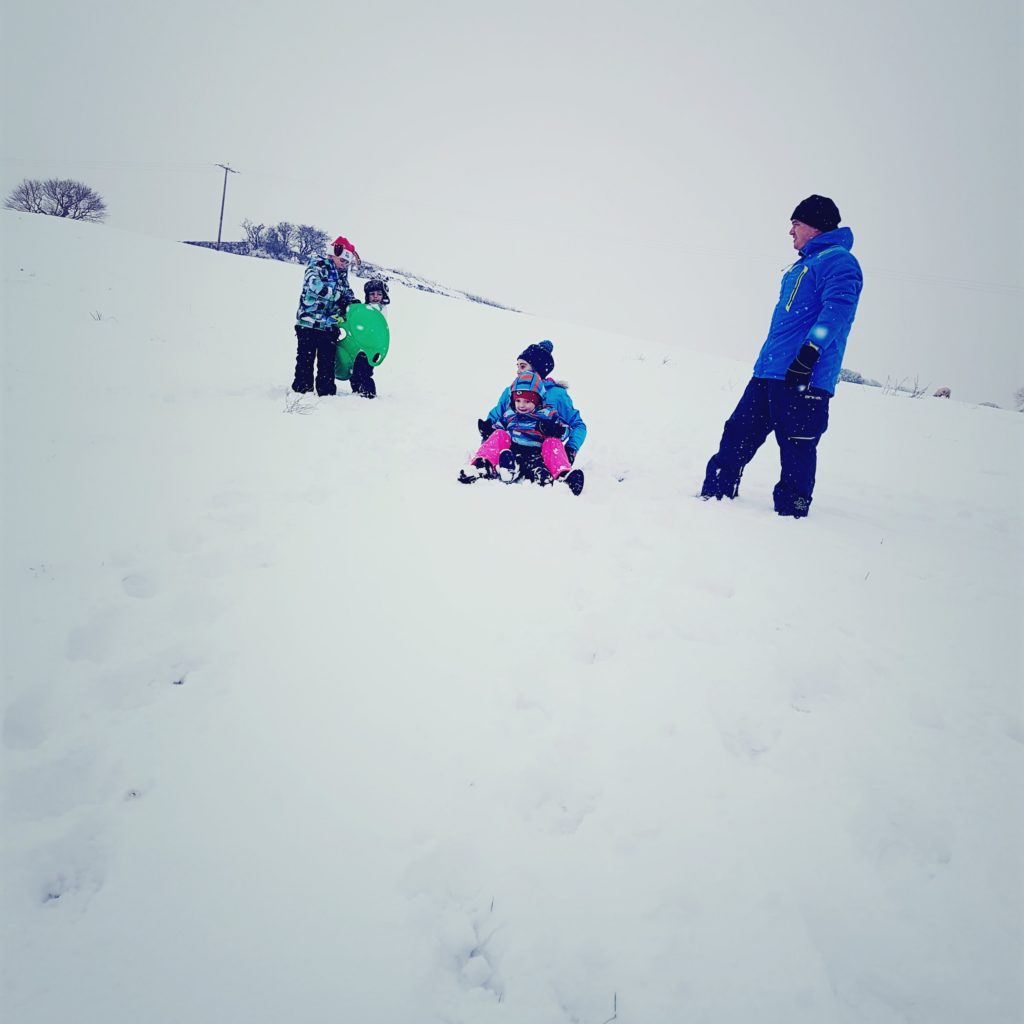 These days I've got four small people who love the slopes as much as I do and I feel very lucky my dad made that decision all those years ago.
Skiing with a family is very costly and requires a huge amount of patience and perseverance, not to mention the fasting and unfastening of what feels like a million boot clips several times a day BUT, it's our thing.
My dad used to tell everyone that skiing with me was the best feeling in the world. Before he died, he got to ski with his grandchildren – for me, well, that was the best feeling in the world.