"When I grow up, I want to be…"
What would you fill this in with? What would each of your children fill this in with?
I tell the children that when I grow up I want to be a spy. They have told me all sorts over the years including:
A superhero
A ballet dancer
A gymnastics teacher
A waitress on roller skates
A top chef
A professional skier
A teacher
A cowboy/girl
A writer
An illustrator
An architect
I am sure that we will go through many more occupations before we settle on something firm.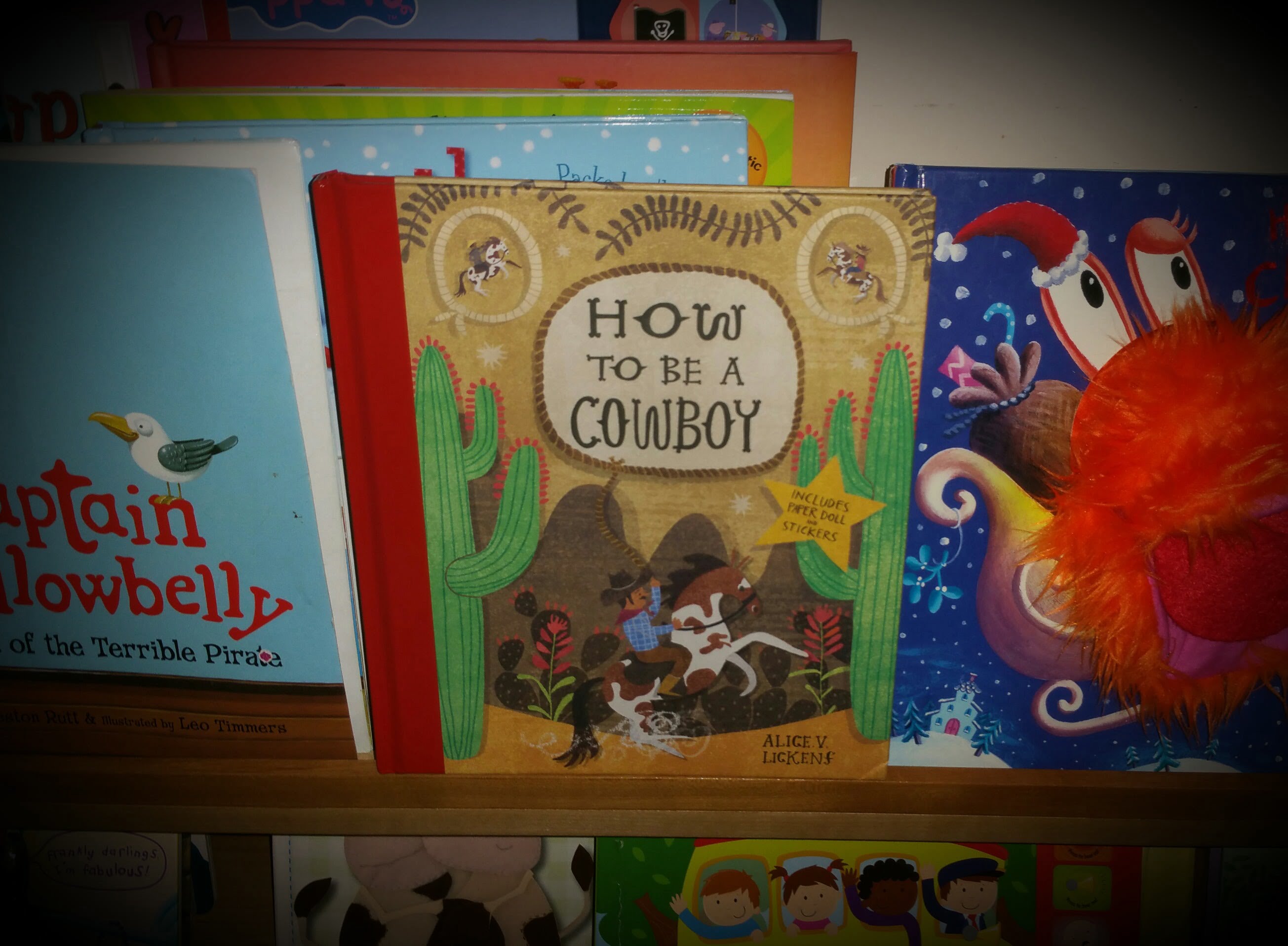 Have any of your children ever wondered how to be a cowboy? Well now they can read about just that! How to be a Cowboy is the ultimate guide to becoming a cowboy. This activity book contains maps of the cowboys' favourite stomping grounds, a dress-your-own-cowboy paper doll (with cut-out clothes, colonial spurs, woollies and batwing chaps), a talk-like-a-cowboy guide, a sheet of super-cool stickers, and real-life cowboy recipes to try cooking at home. When your little one is ready to become a cowboy, you can pick and choose your own ranch name – I love this bit!
Beautiful illustrations and fun activities from illustrator Alice Lickens, who was awarded the prestigious Sendak Fellowship in 2012, make this an exquisite gift book to treasure, ideal for aspiring cowboys and cowgirls of all ages from 3 to 83.
What do your children want to be?