When you start a family, one of the things that changes is your requirements from a car. You can't stick with the two-seater convertible you perhaps enjoyed once, or that little car you've had for years, as, chances are the car seat won't fit!
Choosing a family-friendly car can be a total minefield, so I've put together a few things that I've learnt over the last 15 years – I hope this helps!
How many seats do you need?
Have a think about how long you intend to keep this car. The think about how many you are likely to have in your family during that timeframe. We can't predict everything in life and plan things exactly, but if you intend to have more children have a think about whether you would be able to change your car again in that time frame.
Do you have older children perhaps and need more space as they are growing fast and need more legroom? Will you need space for family members or even children's friends.
Really think about this before you decide on the size of family car you will need.
Can you fit a pushchair in the boot?
Ideally, you want to be able to do this without having to dismantle the pushchair. Don't make the mistake of thinking it won't matter that you have to take the wheels off the pushchair every time you put it in the boot. I promise that when it is chucking it down with rain and you are wrestling a baby and a toddler into their car seats IT WILL MATTER!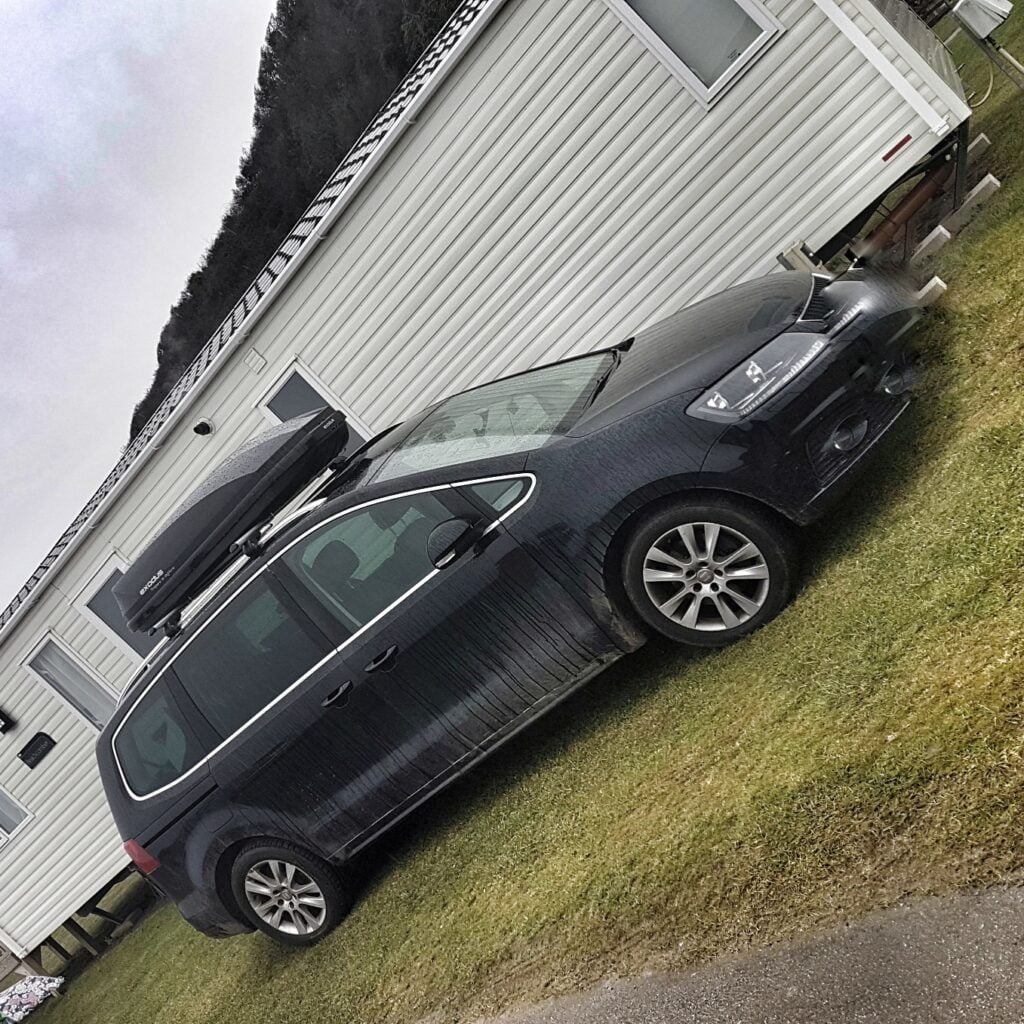 Would you be better with a sliding door?
Picture the scene, you've arrived at the supermarket with your newborn who is fast asleep. You want to lift them out in their car seat but all the parent and child spaces were full and you've had to park in a normal space and there is no room to get the door open wide enough. Things like this happen all the time to parents and it can make life really hard.
Do consider the advantages of a car with sliding back doors, at least in the early days. I can't tell you the number of times this has saved me. Having sliding back doors also means your kids can't open the doors into someone else's car either! Added bonus if you ask me!
There are quite a few family cars with sliding doors these days and they don't have to be massive. The Ford B-Max for example has sliding doors, so would be great for a small family. If there are more of you, something like a Ford Grand C-max or a Citroen Space Tourer might be more suitable. You can find a Ford dealer or indeed any others local dealer easily online.
Will the car seats fit well?
Don't be mistaken and think that all car seats fit all cars – they don't! Read the reviews of the car seats, and search online for anecdotes of people with the same car you have, or are intending to buy. If you already have the car, try the car seat in it and if it's not right, send it back.
If your car doesn't have a full middle seat like the Kia Sportage or Skoda Kodiaq for example, check to see how much the car seat, or seats will overlap, as this may mean you can't use the middle seat when the car seats are in use.
Is it easy to clean?
Children are messy creatures. You do not know a messy car until you have kids. Will your family car be easy to clean? We've had a couple of Seat Alhambras over the years and whilst these cars have been superb for a large family in so many ways, they have been really tricky to keep clean inside as there are so many nooks and crannies.
Think about the interior too. Leather seats are way easier to keep clean than fabric BUT some car seats slide around too much on leather. If you do opt for fabric seats, get yourself some car interior shampoo and don't leave any spillages too long.
What family cars have you been considering or which are your favourites? Do let me know in a comment below.