Having a new member to join your family is, for many people, one of the best things that could happen in your life. With that, you need to prepare for everything they'll need so you won't be in a rush upon their arrival.  
As you bring home your new baby, you want to ensure that everything's perfect. It'll only be frustrating to see that what you purchased doesn't work well at all, making you think you should've bought a different brand. This can happen even with basic and simple things like a baby changing mat. 
To help, listed below are some tips on how to choose the perfect changing mat: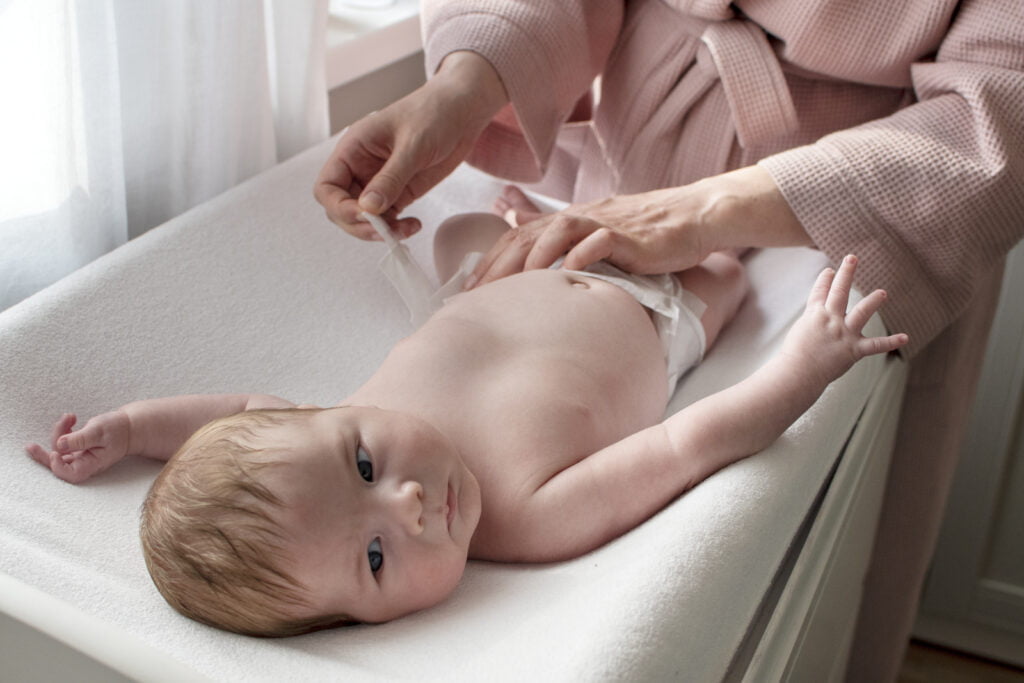 Check Its Contoured Shape 
When shopping for changing mat, the first thing you should look for is the shape, as it can help make your baby comfortable and avoid rolling over from their position. Ideally, you should go for a mat with wedge-shaped sides as it can help keep your small one in place as you change their nappies, usually five to eight times a day during their first month. You can just imagine the need to have a steady position every time they need to get cleaned up.  
Apart from the slightly contoured side of your changing mat, you should also consider ones that have additional cushioning for your baby's head which can be beneficial if you want to provide them with maximum comfort. In this way, their heads won't lay flatly on the surface as you change their diapers.
Look For Waterproof Features 
One of the most important features that you need to prioritise with your changing mat is its waterproof capabilities. As you change your baby's nappy, expect it to get messy every time, you can't anticipate how each situation will look, but if you prepare for the worst of nappies you will never be caught out.
You can't control how your baby moves as you change them. With that, you need to prepare for regular messy accidents and ensure that your changing mat is waterproof. In this way, you can easily clean up after every mess up by wiping them off using good hypoallergenic baby wipes. Since they are waterproof, the dirt wont soak into your changing mat, keeping the entire surface hygienic and free from any mess that could accumulate inside.  
Search For Comfortable Foam Options 
While most changing mats usually only have a thin liner, it'd be better if you could look for one that has a foam option. In this way, you can guarantee your baby's comfort with every nappy change. During the entire day, you'll probably place your baby on top of a soft mattress or a good baby rocker to sway them as they fall asleep. With all of the comfort they have in most hours, suddenly laying on a flat and hard surface might startle and upset them.
When you're going for a changing mat with foam, ensure that it has a waterproof lining so you can conveniently clean them after every use. Along with this, it's said to help prevent any mess from soaking inside and cause odour and other possible health hazards.  
Consider Travel Options 
If you and your partner are frequent travellers or you need to bring your baby regularly, it's highly advised to never forget about carrying a travel baby changing mat with you. This way, you won't have any problems with changing your baby's nappy, no matter what the place is.
For travel purposes, most changing mat products come in thinner sizes, so you can easily roll them up and squeeze them inside your nappy bag as you head outside. Bring extra towels to provide added support during outdoor excursions. 
Use Safety Straps  
Lastly, you should consider looking for changing mats that can offer a safety strap to keep your changing mat and baby in place during use. Babies are known to constantly move around which can cause an accident. To keep your baby in place, you should look for ones with a good safety strap to keep secure.
Apart from securing your baby in place on top of the changing mat, you should also ensure that it includes a safety strap that you can attach to the changing table. As your baby moves, their changing mat could move along with them. This can be very dangerous, especially if your changing surface is on top of a table. By securing safety straps, you can guarantee that they'll stay in place and avoid any accidental slips and falls.
Conclusion
A baby changing mat is a necessity you shouldn't miss to have on your infant's checklist. While there are plenty of product offerings out there that you can choose from, ensure that you look for the best one to provide hygiene, safety, and comfort for your baby. While the list goes on, you'll appreciate its benefits the moment your little one uses it, especially that you'll be utilising it for a year or so for your child's needs.