Walking with kids – how do you find this? I know from talking to other parents that so many find this a huge struggle. When I think back on some of the days I've had as a parent myself and I think how hard it was some days just to get them to walk across the car park from swimming lessons, I know it's not easy.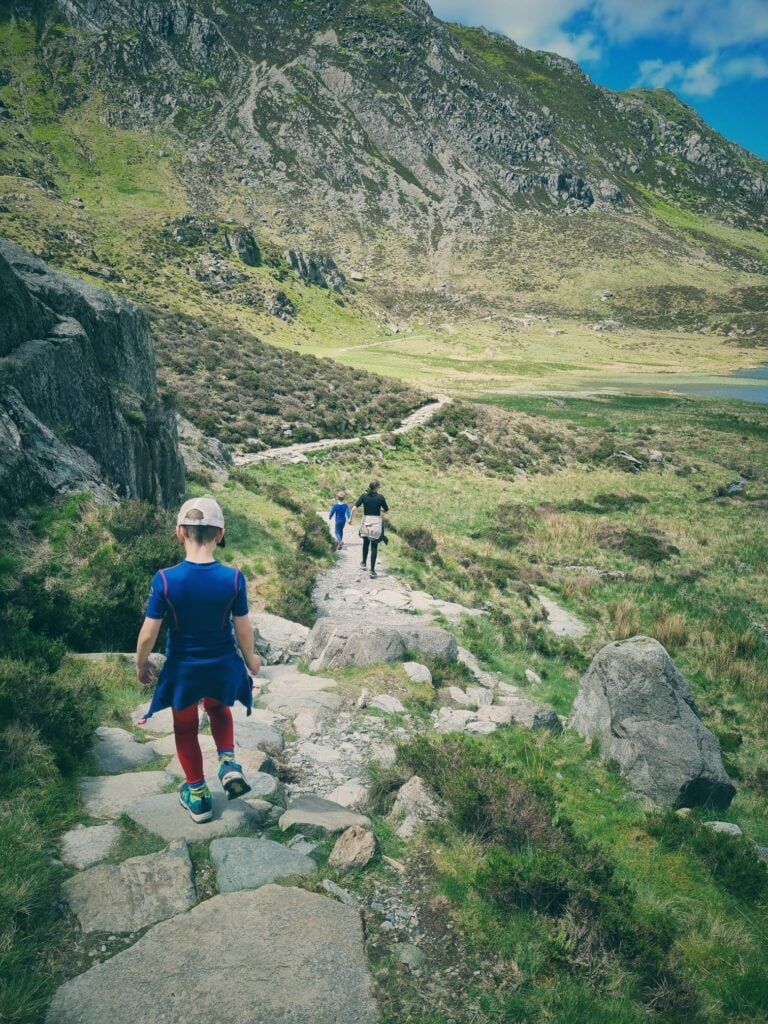 I've been there, honestly I have. When you've packed a bag and set out and five minutes in everyone needs a snack, a wee, or a carry! I've been that mum with all the good intentions, only to have it all blow up in my face. We all have days like those and all children go through stages of not wanting to walk anywhere. Stages where they grumble every time you mention the word walk or get them to breath in that fresh air.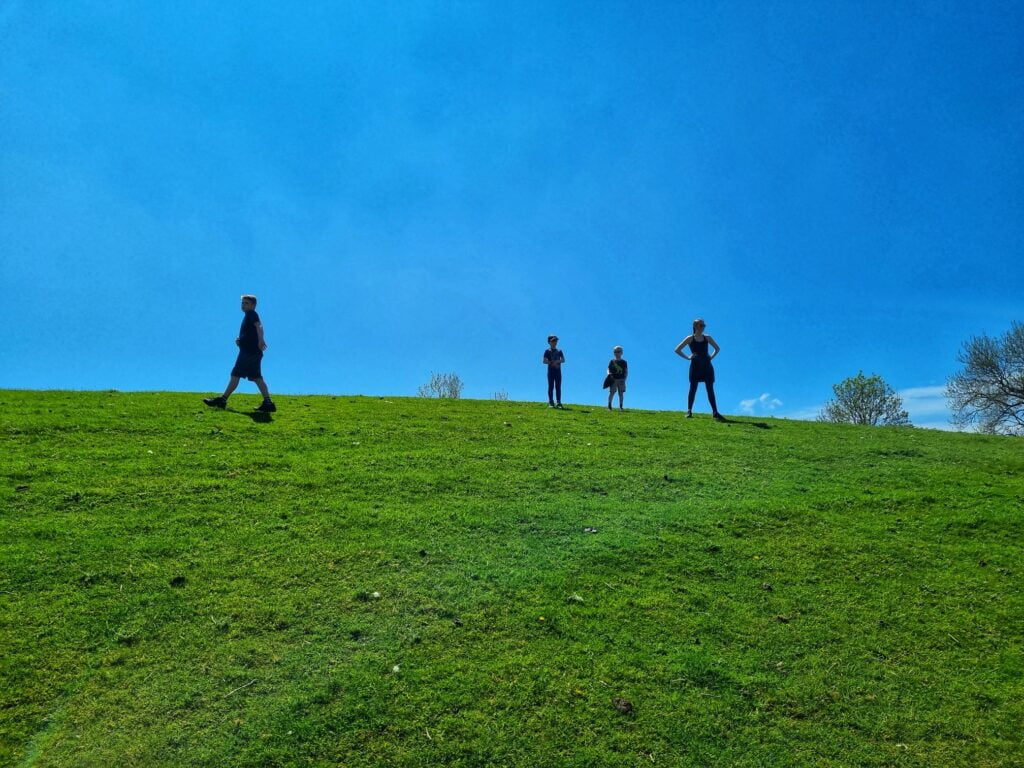 When I think back to where I started with my children and where we are now in terms of how far they will walk the two things that have been really important have been consistency and perseverance.
So, in a nutshell walking frequently and continuing with this even when it's not the easiest thing in the world.
Over the years I've used a combination of baby carriers and carrying the children when they needed it, but tried to keep away from pushchairs as they can restrict where you walk.
As it stands now, it's just our youngest who is six who occasionally needs a carry on a walk of three hours or more. It helps having a 14 year old who is happy to carry him too, so we share that now.
There are a few things that have helped over the years, with regards to getting the children to walk long distances, so I thought I would share them here in case you find any of them useful.
Make it an adventure
One of the things I have been saying to my children since they were toddlers and asking where we were going is "we are going on an adventure". Most of the time it's because in reality I have no idea where we will end up, or, I'm making it up as I go along. Whatever happens, we always have an adventure.
My hope is that my children see exploring the great outdoors as an adventure and take that with them into adulthood, because ultimately life is the biggest adventure of all.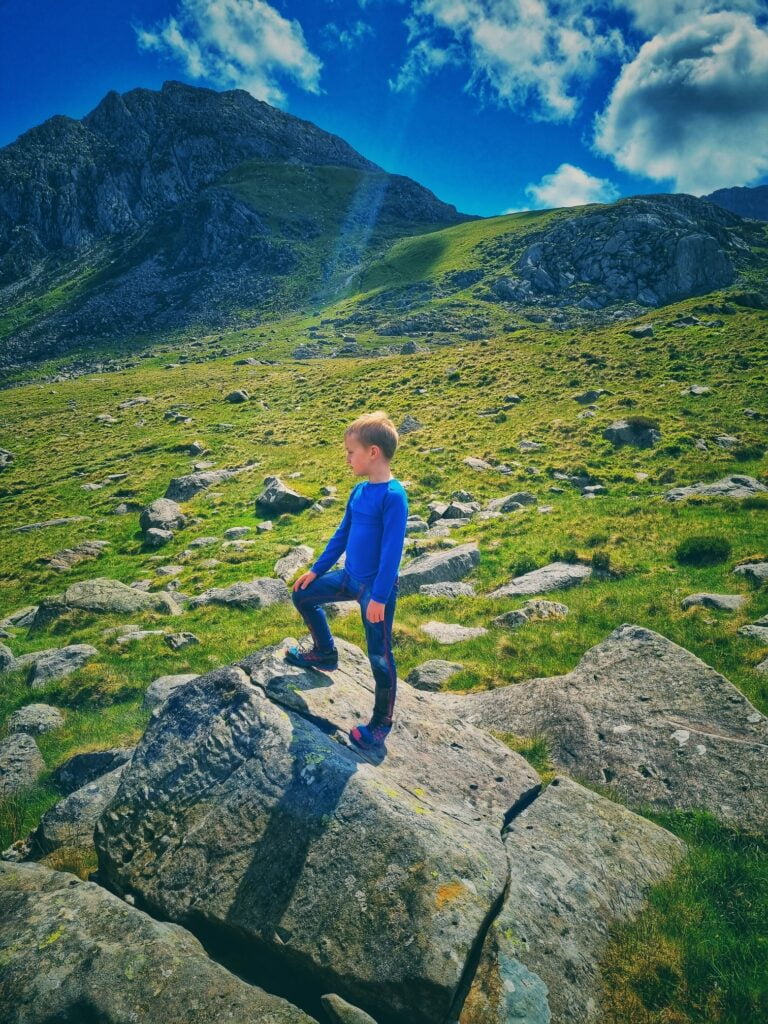 Set a series of mini goals
As adults we know that if you look at your top goal you can feel quickly overwhelmed and it can seem totally unachievable. Breaking things down into smaller goals is often the best way to reach the bigger goal, and that is no different when you are out walking with children.
"Let's get to that next corner and then we can have a drink" or "who can climb to the top of that rock" or "walk for 100 steps and then we can have another Haribo" whatever goals you use just break them down to make them seem small and achievable. Before you know it you've all walked 10 miles!
Fuel them well
You know yourself that if you aren't properly fuelled you can't perform at your best. This is even more true for children. Everyone needs a good breakfast before a long walk, snacks along the way and that picnic in your rucksack.
Give those little tummies plenty of fuel and hydrate them well and watch what they can do!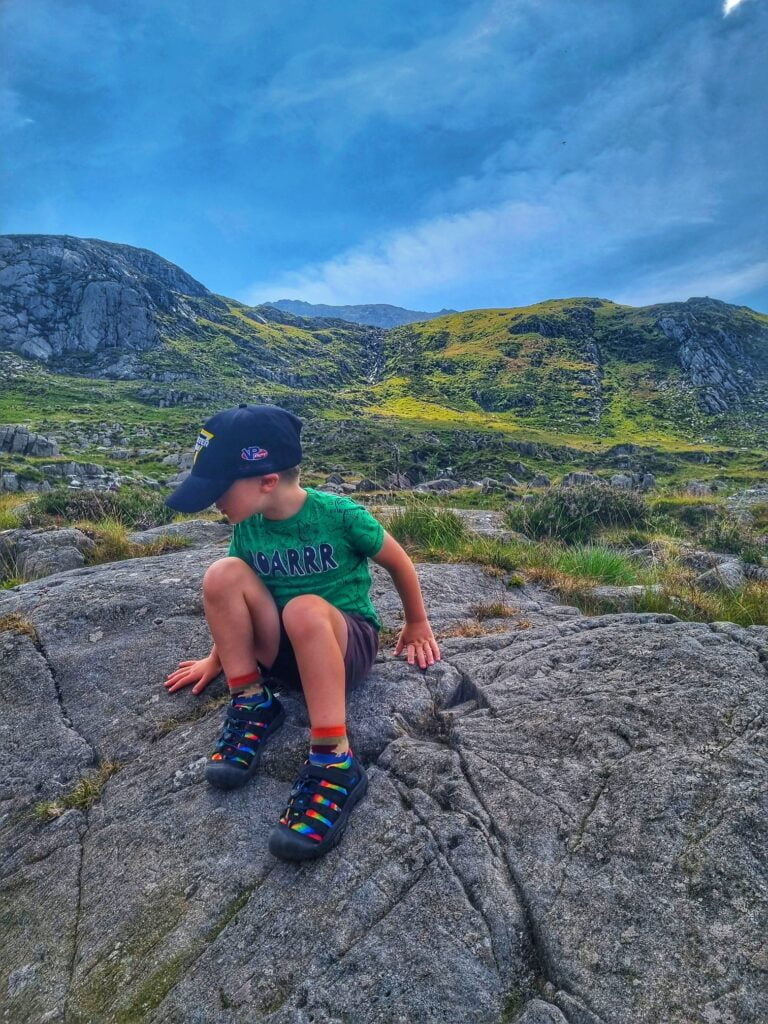 Help them understand what they have achieved
Take plenty of photos on your walks to remind your children (and yourself) what you have achieved. Get them to climb to the top of something and look back at where they have climbed from, so they can see just how far they have come. These skills are so important in life anyway, so why not teach them early on?
Praise them and their little legs for walking so far and climbing so high!
Get good footwear
Footwear is so important and can make or break that walk with children. Happy feet make happy children when you are walking a long way. The Keen Kids Newport Shoes are great for walking adventures. They have a rubber bumper to protect little toes and they come in five colours to make walks comfortable and exciting.
I've been so impressed with these shoes, they are ideal for walks in the summer months and they are so easy for children to get on and off themselves as they have a practical bungee lace and a Velcro strap. These are really hard-wearing and heavy duty but without feeling heavy to children when they are wearing them.
Pack all the Haribos
Every walk with kids is better with Haribos! It's a fact. The power of the Haribo to get through a hard section of walking is quite frankly undeniable, so pack their favourite when you head out on a long walk and reward each little milestones along the way!
Have fun!