The space under the stairs is one of the most underutilised areas is the home. It's often empty space left to gather dust. You could make it into a home office, storage cupboard or kitchen pantry. The options are endless for the spare area in your home.
You need to get creative and do some research to find inspiration. Look at Pinterest, social media, and online magazines to find the latest interior design trends. Perhaps you will be inspired by the rustic modern trend or the chic industrial design.  
Here are a few ways you could use the space under the stairs.
Seating spot
If you have a cosy space under the stairs, you could make it into a seating spot. Add a bench with storage underneath for your shoes and winter accessories. You could add some shelving above with a hanging plant and candle. Or, abandon the built-in furniture altogether and stick with a plush beanbag. You could build a bookcase onto one side and have the bean bag snuggled into the corner. Paint the reading nook in a deep emerald tone with contrasting throws and pillows.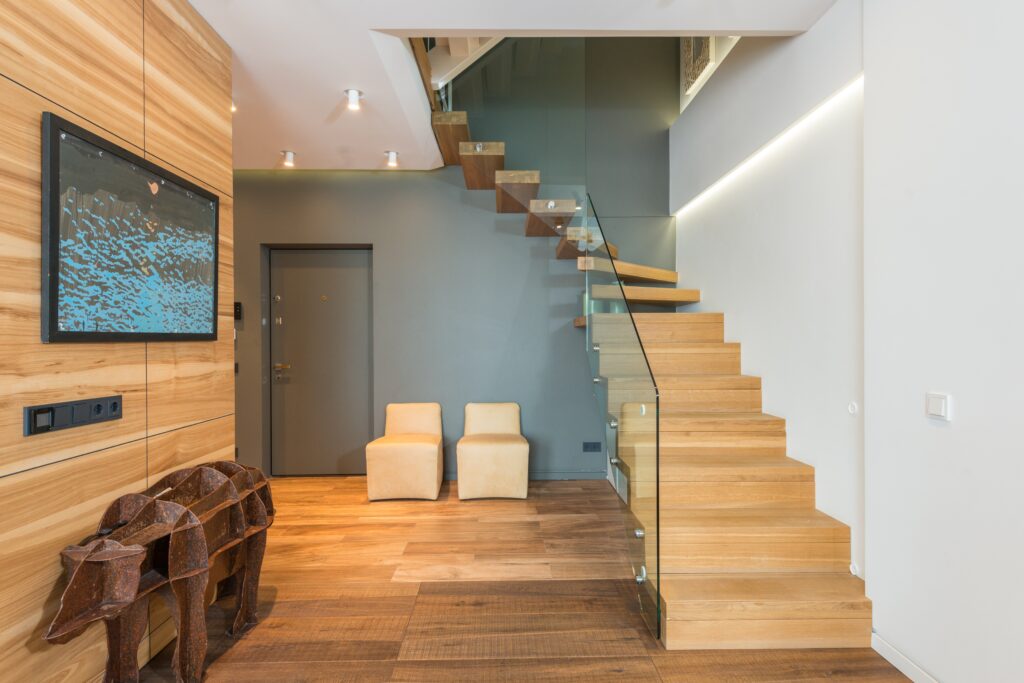 Gaming station
Install a TV into the wall under the stairs, along with a gaming console. Your teenager can sit in the beanbags under the stairs and play on their games console. Add a few hooks to the wall for their headphones and any spare wires. You could add some LED strip lights behind the TV for extra ambience. Your teenager can play on their games console without being in their room all day. Result!
Storage space
Everyone needs more storage at home. You could cover any awkward angles with a fitted storage cupboard under the stairs. Paint it to match the staircase above, so it blends seamlessly into your home. You could go for shaker style panelling on the front of the cupboard for added texture. Store your winter coats, wellingtons and school bags in the cupboard. You can keep the hallway clean and tidy while having everything you need close to the door.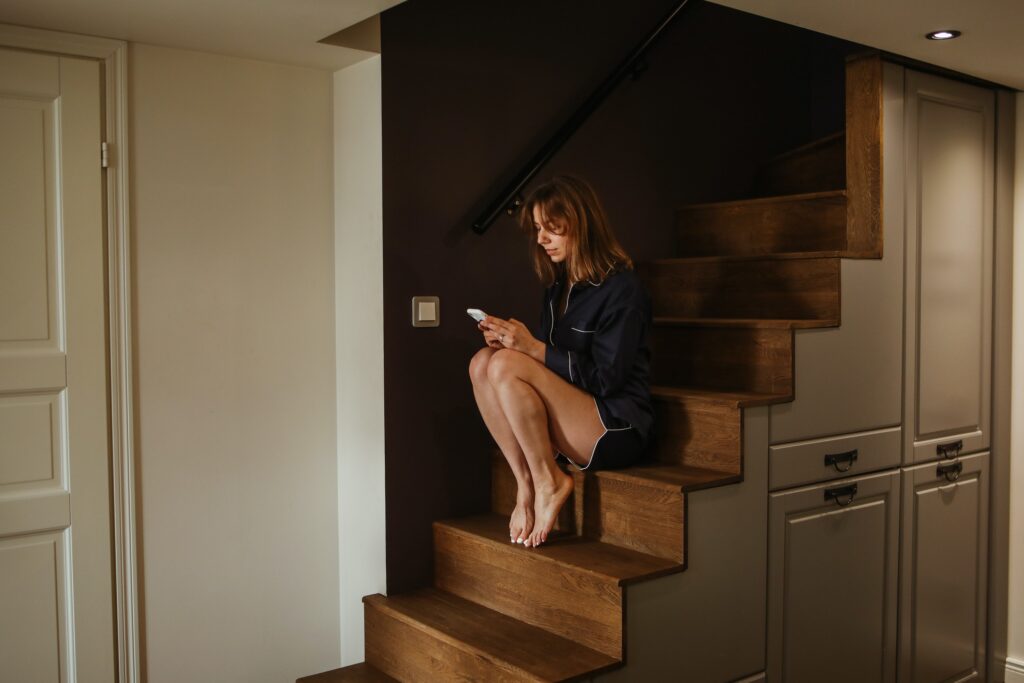 Play area
Clean out the space under the stairs and give it a fresh lick of paint. Lay down a play mat with a few toys for your children to play with. They can have their own corner for their toys, and you can stop tripping over them.
Renovate the space under the stairs and make the most out of every corner in your home.