Do your children love to be creative?
Do you feel you have exhausted all the drawing, colouring, and crafting options?
Are you looking for outdoor creative play options?
Here are a few ideas of things you could try:
Collect things from the garden, the park or when out on a walk and use them to make a collage or a sculpture
Save grass cuttings and use them to make shapes or pictures
Try stamping kits, these can get messy so being outside for this is not a bad idea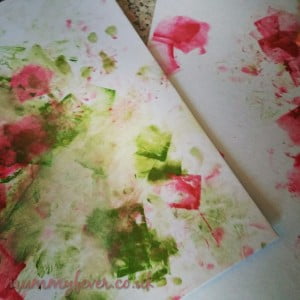 Save cardboard boxes and use them outside to make sculptures or build an assault course
Chalk on flagstones or a driveway, this is great fun but can get messy so put them in old clothes
Use empty plastic bottles to make rockets and launch them in the garden – full of water of course for some splashtastic fun
What sorts of creative play do your little ones enjoy?