Research has suggested that oral health is likely to mirror your overall health. So when your mouth is healthy, chances are so is the rest of you. Likewise, when your oral health is poor, you may have poorer health in general.
We all know that we should brush effectively at least twice a day for around 2-3 minutes at a time and eat well to maintain good oral health, but what else can we do? How many of you floss as well? I have really tried on numerous occasions to get into regular flossing, but I find it incredibly fiddly and also sometimes struggle to just build it into my routine. I found floss sticks easier than the string, but still not ideal.
Recently I became aware of water flossers, after reading a range of waterpik reviews.
A water flosser is a mini jet wash for the teeth and gums. The angled tip fires out pressurized streams of water or mouthwash into the hard to get to places between the teeth and deep into gum pockets. Using a water flosser is a gentle but very effective way to dislodge debris and bacteria from the areas that a toothbrush can't reach. Many people find flossing a chore that they struggle to do on a regular basis. A water flossing device is an excellent choice for people who want an easier way to floss.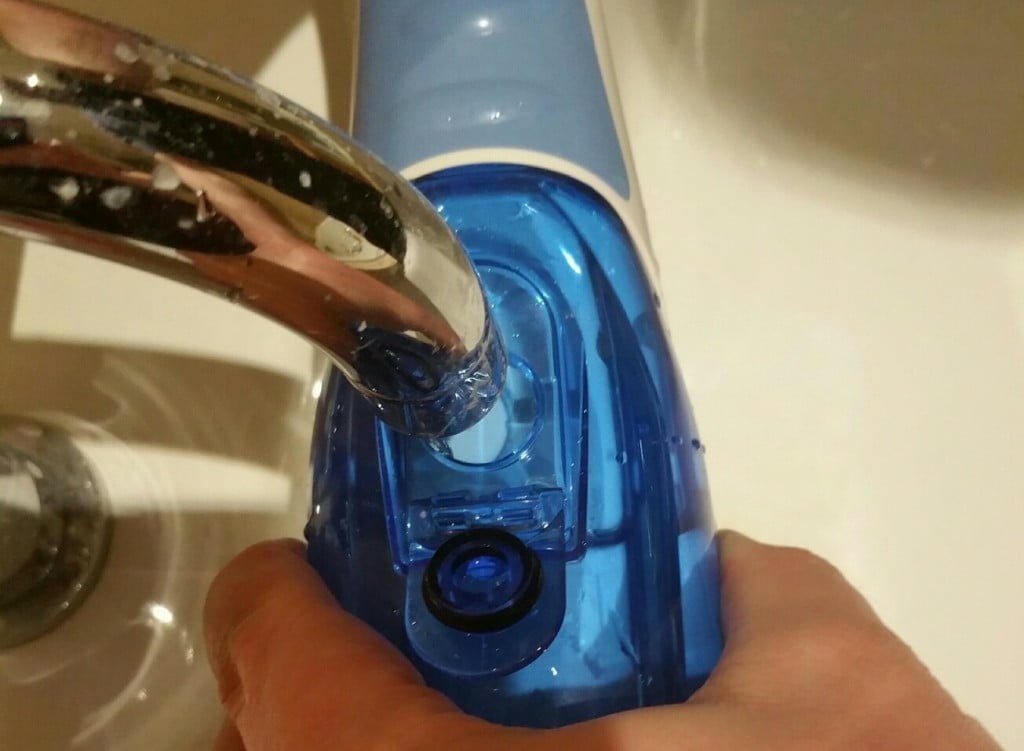 This cordless water flosser is so easy to use. You simply fill the chamber with tap water, close the lid tightly, pop the tool into your mouth like you would a toothbrush and switch the device on.
There are two speed settings and several different attachments, depending on what you want to focus on. So if anyone in the family has braces or a crown for example then there is a specific attachment for that.
Essentially, this is very similar to using an electric toothbrush. You floss before you brush and the water lasts for around 45 seconds.
The big kids were able to use the device with ease which is a real bonus as they really dislike regular floss.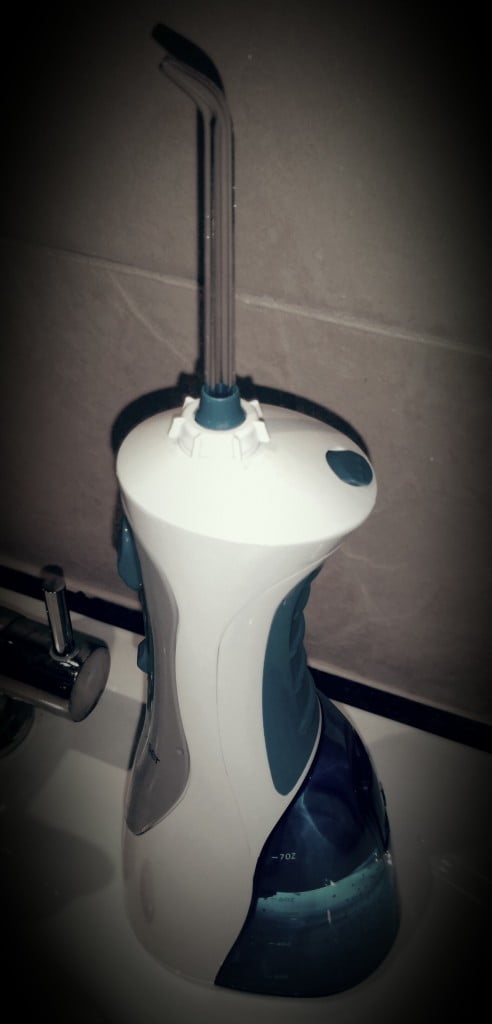 Teeth feel really good afterwards, but if you have especially sensitive teeth it can feel a little uncomfortable. Using slightly warm water reduces this and you should be able to carry on as normal.
This device is really impressive and has totally changed the way we approach flossing and dental health in general as a family.