Travel cots are something that have always grated on me since becoming a parent. I've just never found a good one. One that ticks all the boxes.
For me, a good travel cot should:
Be suitable from birth to three
Be lightweight
Be easy and quick to assemble and put away
Pack away compactly
Be as hard as a normal cot to tip over or climb out of
Be comfortable
I've tried a number of travel cots and none of them could tick all these boxes.
The pop up travel cots are not for us. As much as they look super cool and are very lightweight, there are some major issues with them:
Your child is on the floor so can climb out easily
They are a nightmare to fold away and you risk punching yourself in the face at best. At worse, even if you follow the you tube videos on how to fold them you will get it wrong and the damn thing then becomes utterly useless
When I mentioned the fact that children just climb out of them to a manufacturer once, their invaluable feedback was "well just ask them not to, or zip them in" well hahahahahaha to the first and the second. It takes even a young child exactly 2.6 seconds to figure out how to unzip them!
Then there's your classic travel cot. You know the ones I mean, Graco and a number of other people make them. Now these absolutely have their place, we have always owned one. They are sturdy and spacious, double as a playpen and are great to have.
However, they are very hard and uncomfortable and there is nothing remotely 'travel' about them as they weigh a ton.
You can imagine my concern when trying to decide on a travel cot to take on our ski trip via the Eurostar Snow Train.
I have long been a fan of Baby Bjorn and whilst looking at their website I came across their Travel Cot Light. What a revolution!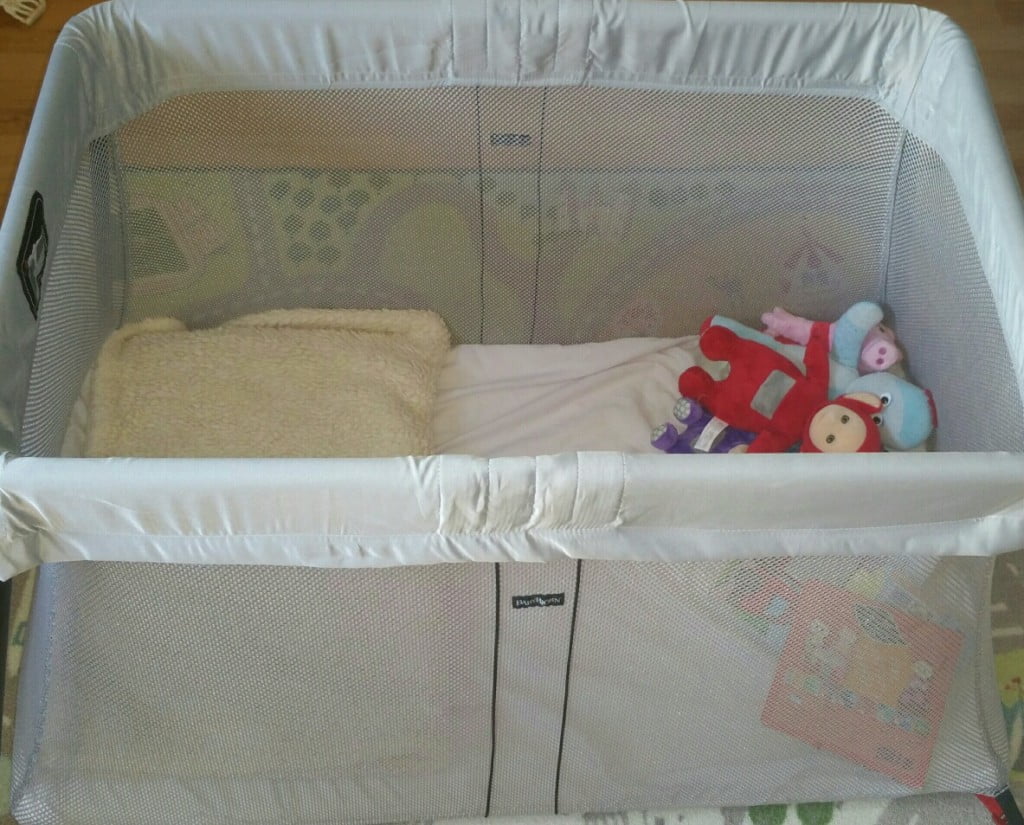 Lightweight
Packs down like a suitcase
Strong carry handle
Easy to assemble
Very comfy
Sturdy
Genius!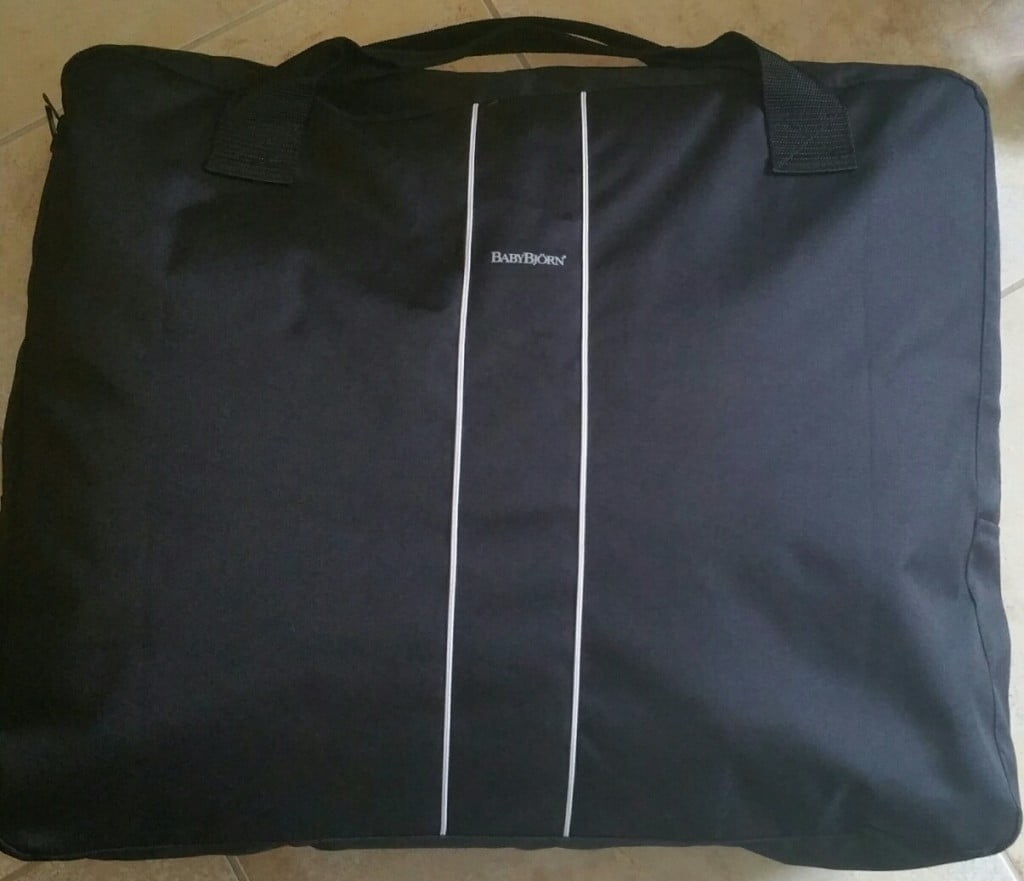 And therefore the ideal travel cot!
The only downside is, although it says suitable from birth to three years, I think the limit on this is 2 years, maybe slightly longer if you don't have a spider baby. Whilst it is perfect for our 16 month old, our 2.5 year old would be out in a flash and he's only dinky.
I'm pushing my luck … right?