As you entered into adulthood, you might have experimented with living in a few different places. Perhaps you settled into a new city that you found was perfect for your needs. However, as you settle down with a family, your priorities can change. What was the perfect place to live during your twenties, can suddenly seem to be not what you want. Perhaps you're worried about the crime rate or pollution. Maybe you're somewhere too crowded or too isolated. If you're considering relocating, there are lots of great options for where to raise your children. Consider some of these favourites for your family.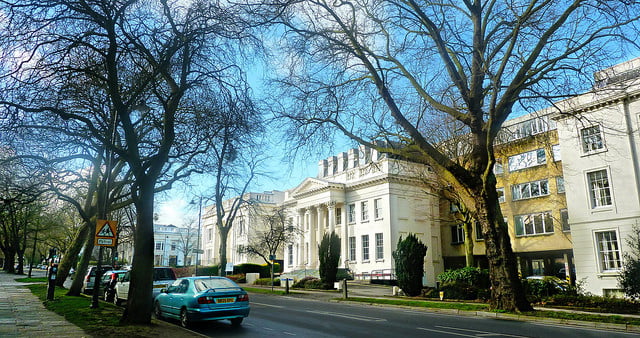 The Cotswolds
Preferred locations for raising a family are usually of the more rural variety. The Cotswolds, in the west of England, have long been a favourite place for anyone wanting to move to the countryside. If you're thinking about checking out this part of the country, you don't have to be completely cut off. Decent-sized towns like Cheltenham offer you plenty of culture and activities. They also put you close to great places to take a walk or go for a bike ride. Cheltenham is the perfect place to live during the summer when families can swim in the lido. There's always something going on, especially when the festival is running.
Cornwall
The climate in Cornwall is milder than any other part of the UK, receiving a lot of sunshine and not quite as much rain. It's a favourite location not just for families but retirees and others of all ages too. Families considering a move down there might want to look at the new build homes by Linden Homes. There are always chances to grab a beautiful house by the sea, or at least not very far from it. Growing up by the seaside is a wonderful experience for any children. It gives them plenty to do and can be a healthier choice.
Norfolk
Norfolk is a beautiful place to live. The north is particularly attractive to families. If you love the outdoor lifestyle, there's plenty to do in Norfolk. Walking through woodlands or spending time on the beach are just two of the ways you can all get some fresh air. It's not all outdoor pursuits, however, and there's just as much to do in the towns and villages. The area also has some excellent schools, making it an ideal place to move with your children.
Edinburgh
Not all the best areas to raise a family are rural. Some cities are perfect for family life, including Scotland's capital. There's always something happening in Edinburgh, and it's the best place to be during the month of August. The festival season offers so much for children to do that you won't ever be able to see it all in one year. Edinburgh was once voted the second most child-friendly city in Europe, so you know it's the ideal place to live as a family. We have always really enjoyed out visits as a family.
At the end of the day, it's how you raise your children that's important, but carefully selecting where to raise them can't hurt either if that is an option.