I frequently write about my children's love of books and reading on the blog. It's something I actively encourage and it helps that I am a little obsessed with children's books myself. There are so many wonderful books out there and not enough time to read them all – usual story!
Twice a year the children's school hosts a book fair and the children always get so excited as it is a chance for them to take some money into school and browse the books available. The older children normally have the responsibility of also choosing a book for the younger children, which they love just as much, trying to pick books according to their interests at the time.
Scholastic have some wonderful children's books to offer – fabulous stories and stunning illustrations . Scholastic's mission is built on helping children learn to read and love to read. They believe that independent reading is a critical part of children's learning and growth. Finding the right book at the right time can light an emotional spark within children that motivates them to read more, understand more and read joyfully.
As a child I loved to read, but if a book didn't engage me by page two I lost interest. There is certainly something to be said about finding the 'right' book, even if you find yourself reading it over and over again for a few weeks.
The Captain Underpants series have touched a spot with one of the older children, appealing to his brilliant sense of humour and his love of drawing comic strips. In a similar way, the Tom Gates books are also really engaging. There is something really important about the way these books look and the illustrations that really appeals to 7-9 year olds.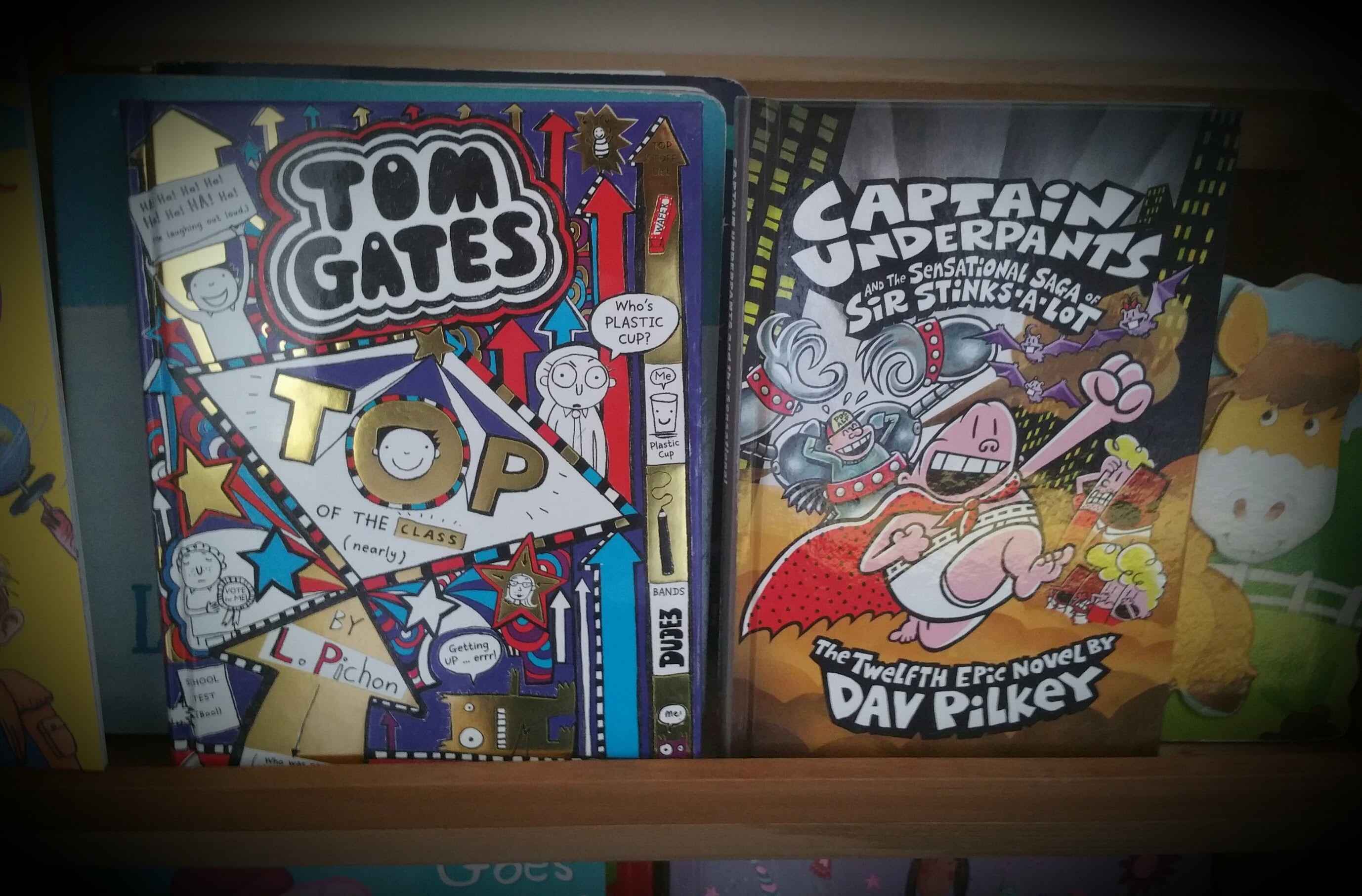 The younger children love anything with Peppa Pig, dinosaurs, bears, spiders, pirates and anything a bit scary or gross. Dinosaurs in My School, is a superb book and full of wonderful, colourful illustrations.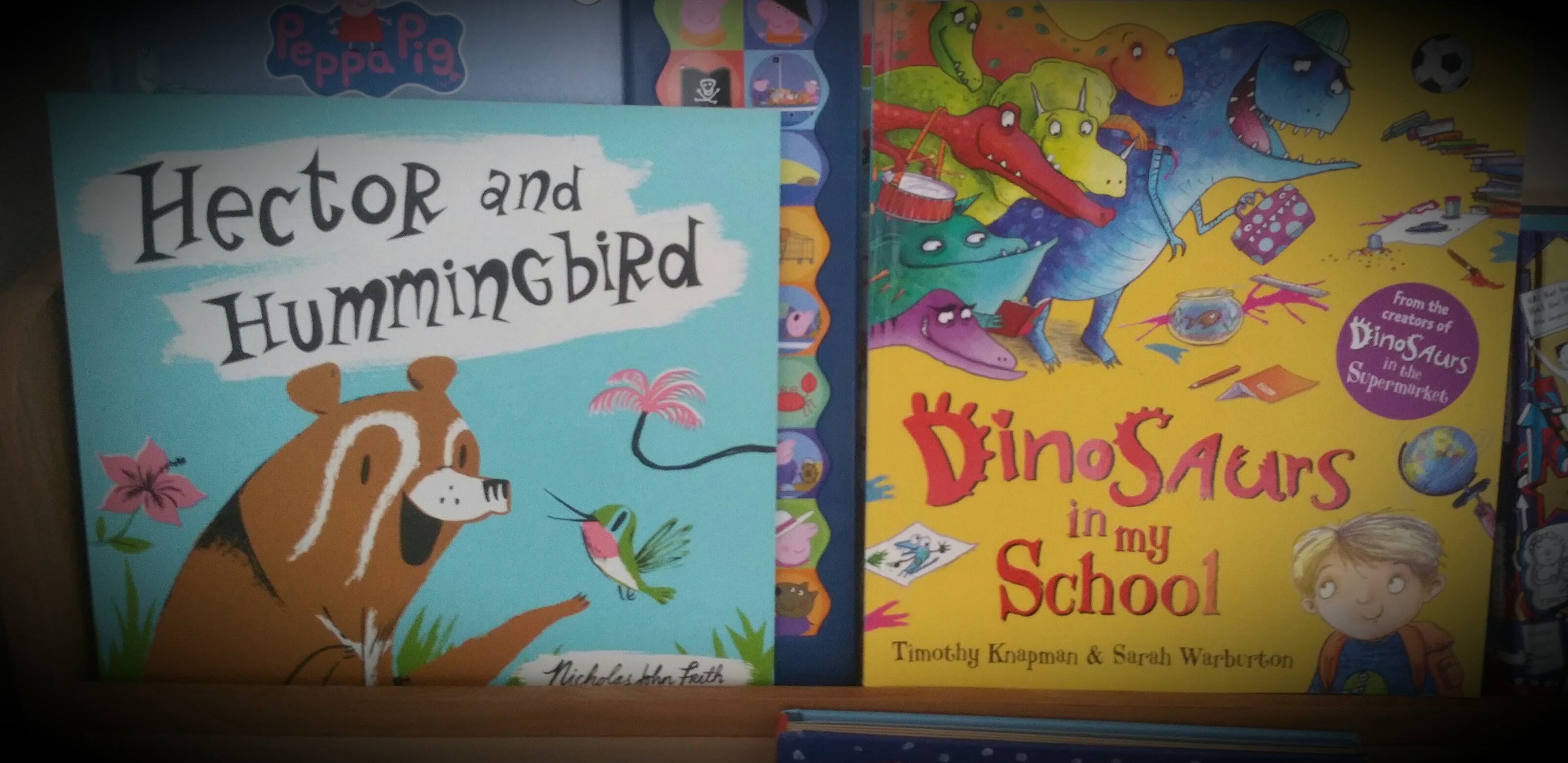 How do you inspire a love of reading in your children? What are their favourite books?