Slugs and snails and puppy dogs tails…that's what little boys are made of… At least this one is anyway. He's totally fascinated by bugs at the moment.
He's not crazy about wasps after getting stung on his hand last year, and he likes to see flies blasted, but with everything else he is interested and so gentle. He has a real love for snails in particular at the moment, and as we have loads in the back garden he has built up quite a little village.
He also likes ants because he thinks they are really clever to be able to carry so much on their backs.
His play has extended to playing with is little BRIO 'Ant and Egg' recently, despite it being intended for our youngest, it's been snapped up already.
You can take this timeless ant for a walk, and watch the egg on its back twirl around as you go, it really appeals to little ones.
BRIO pays attention to every detail through the design process and has always been dedicated to creating products that add extra play value, encourage learning and develop fine motor skills. I've always associated BRIO with trains but they offer so much more.
BRIO's pull along wooden ant carrying an egg has a head, antennae and tail wobble – combined with an egg that rotates at 'walkies' time this is a lovely toy for toddlers. It helps develop motor skills, perception and balance and the wooden toy is durable and made to BRIO's high standards. You can purchase this for £17.99.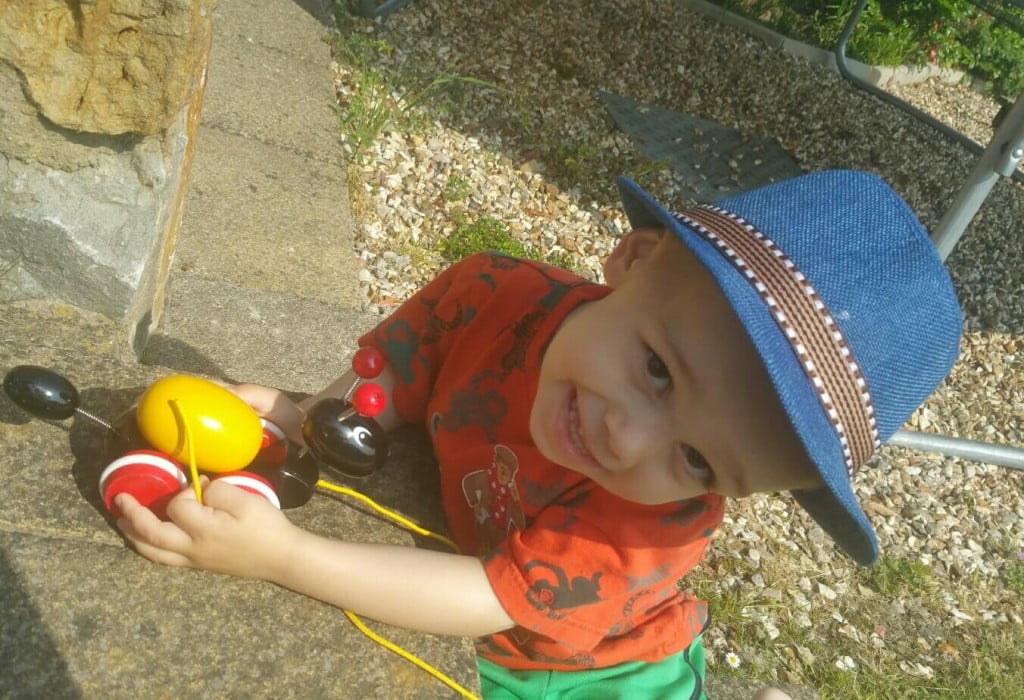 Mr ant has been everywhere recently, and well looked after. He goes really well on most surfaces and can even manage grass and gravel, which was really impressive. Here's a little look at what he can do.
Do your children like bugs?