If you have a child with sensory issues, you will appreciate the battle in the mornings when it comes to school uniform. The thing is, I do get it. Who really wants to wear uncomfortable fabrics, have lumps, creases or seems in their socks and be uncomfortable in what they are wearing?
We don't enjoy this as adults, so why do we expect our children to just carry out their day and be their best self in less than comfortable clothing? The problem is not the child, the problem is the clothing!
City of Clouds to the rescue
City of Clouds sell a range of different socks, as well as supporting the homeless with socks to keep their feet warm and fresh. Luckily for us parents, they are now making sensory school socks. These come in four different colours, white, black, navy and grey, so they should be suitable whatever the uniform at your child's school.
Sensory School Socks
These really aren't like any other school socks. City of Clouds were approached by parents that had children with sensory needs. You might be reading this now and currently know too well the heart ache of seeing your small person in meltdown about wearing socks because they are so uncomfortable to wear. I feel you – every day since one of my children started school I have battled with school socks in the morning. I've tried numerous different pairs, different brands, different fabrics and nothing has solved the problem.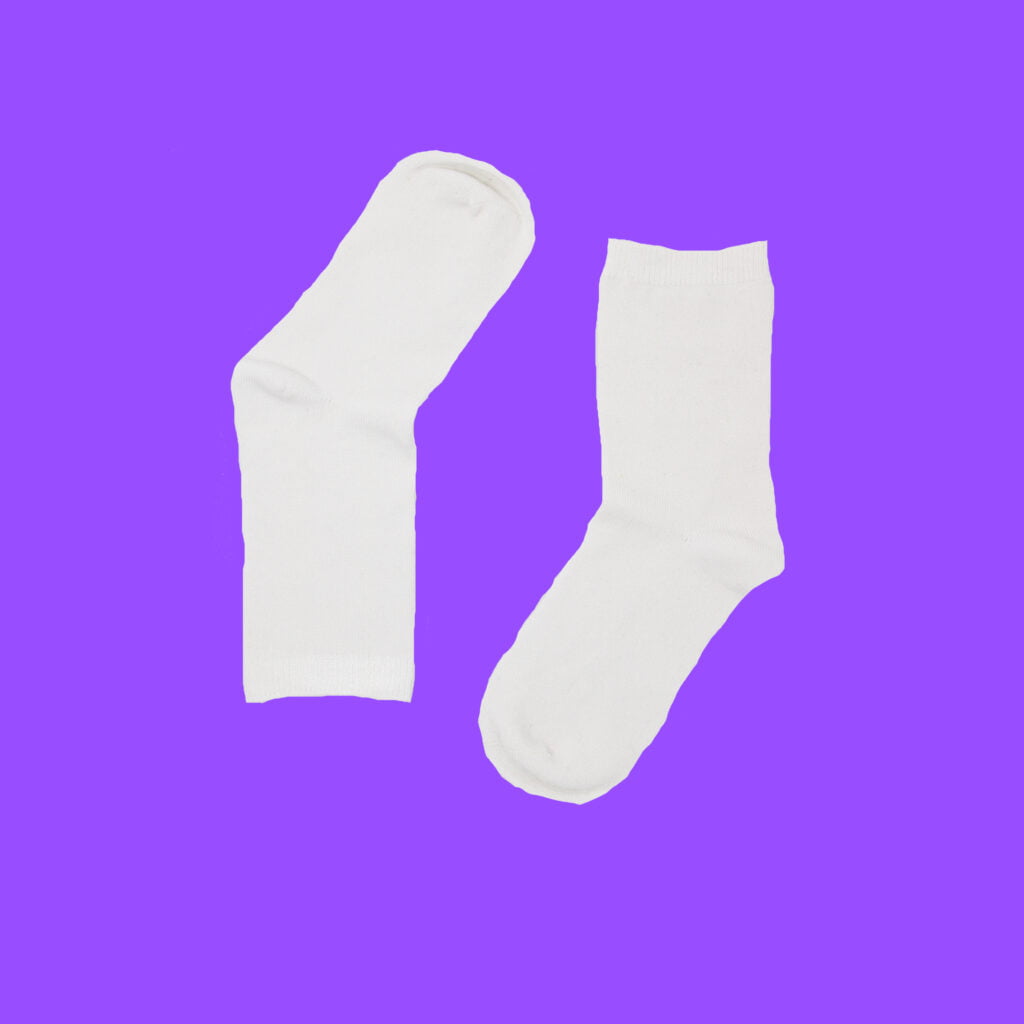 Why shouldn't all children have the opportunity for supreme comfort? Why should parents have this daily headache?
So what makes these socks so special? Are they really going to solve your morning meltdowns? These socks are made of bamboo which makes them super soft. They even have added softness through a special washing process. Then there is the fit. The socks are made on a double cylinder machine which gives superior comfort. Then there is the dreaded seam – the cause of many a morning meltdown in our house. These socks are made with a hand linked toe so there isn't one. It is seamless.
Do they really work?
Too good to be true right? I get it, I was sceptical too. City of Clouds tested these school socks with a focus group over 6 months and revised the socks multiple times to try and get as close to perfection as possible.
One of my children has been wearing these in black for the last two weeks at school and I can honestly say we have not had a single meltdown about socks! Trousers, jumpers, shoes and hair, yes, we've had those meltdowns – but not a single one about socks!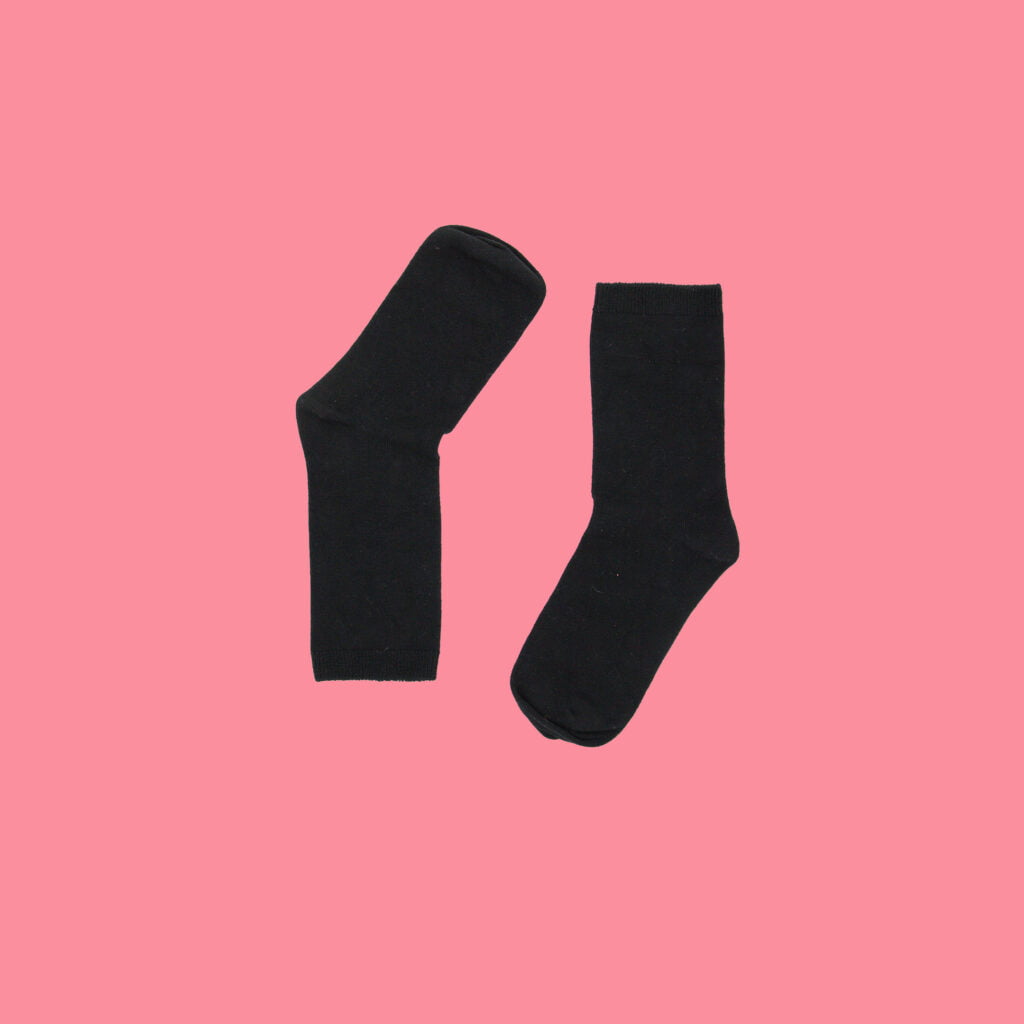 I'm thrilled that my child can wear something all day that he feels comfortable in, something he isn't dying to rip off at the end of the school day. These socks also seem to keep his feet dry and fresh.
Where can you get them?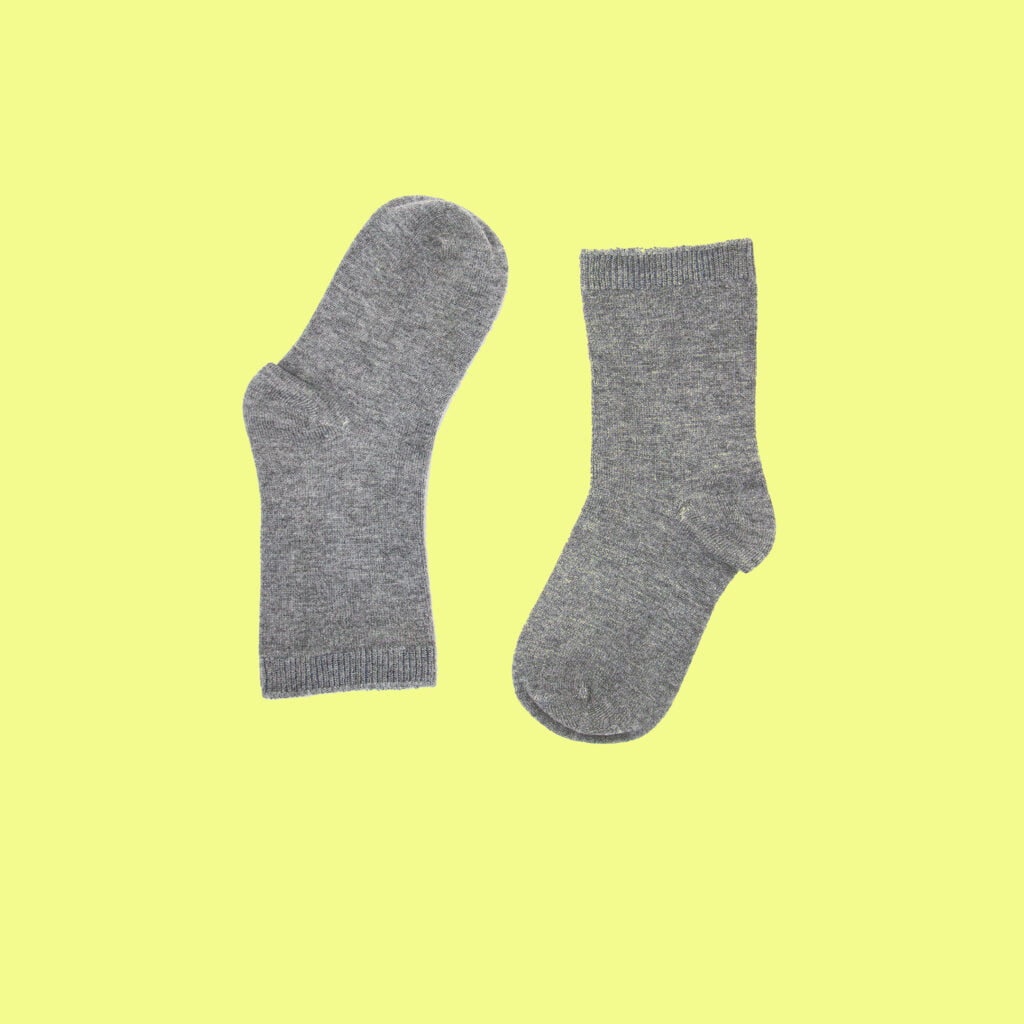 If you fancy giving these school socks a try, pop over to City of Clouds and check out their sensory school socks, they literally are the best! £3.50 each, or a pack of five for £16.00, so you've got a pair for every school day!