Kitchen role play
Play kitchens have been popular children's toys for decades. I've said many times here that one of the best used toys over the years by all four children has been our play kitchen. It has also always been something they play with really nicely together.
These days, there are more options than ever. In addition to being a lot of fun, play kitchens help to teach children many valuable things. Before writing off a play kitchen as a mere toy, it pays to consider the many ways in which it can help a child learn and grow – including developing a real interest and enthusiasm for real life cooking and being in the kitchen.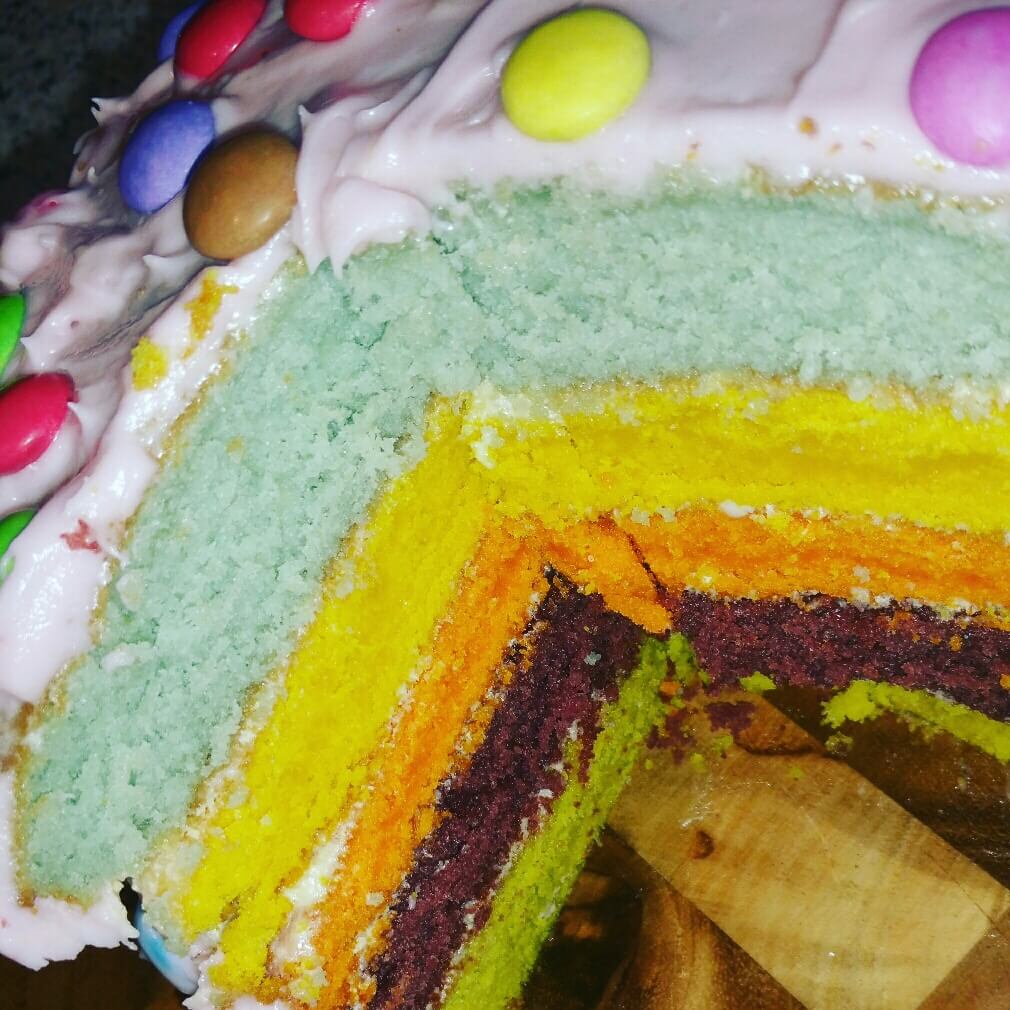 Learning benefits of play kitchens
There are so many fantastic learning benefits of play kitchens, here are just a few:
How to share – No matter what kind of play kitchen or kitchen equipment is used, children learn a lot about sharing while playing with one. When a child has a play kitchen, other children will want to play with it too. Whether they are siblings, cousins, or friends, everyone will have to share in order to have a good time.
How to get along with others – While sharing a play kitchen, a child will also learn how to get along with others. As parents, we should encourage children to invite friends over to play, or to encourage sibling groups to play together. Our children don't normally need any encouragement, as this is the type of play that is more fun with a few people. Children can take on different roles and then swap around.
How to work as a team – Children love to play make believe while gathered around a play kitchen. In some cases, they will all have to work together to make the game work. For example, if they want to pretend to do the dishes, one child will have to wash the dishes while another dries them. Similarly, pretending to prepare a meal will involve a lot of teamwork as well. While watching children play these kinds of games, we parents can use positive reinforcement to promote the benefits of teamwork. I make a point of telling the children when I think they have worked well as a team and praise them for that. There are a lot of high fives in our house.
How to clean – Although a play kitchen isn't going to get as messy as a real kitchen, it will require a thorough cleaning from time to time. Children can't and shouldn't use regular household cleaners, but mild dish soap and warm water are perfectly fine. Fill a bucket with warm, soapy water and have children use sponges and cloths to wipe down the play kitchen. After thoroughly rinsing out an old spray bottle, fill it with water and allow children to use it to clean the play kitchen too. This will make the children feel like grown ups, and it will teach them important cleaning skills as well. My children love to get involved in 'jobs' around the house, but they aren't always as good at tidying up their own toys – the one thing they will clean and tidy is the play kitchen and equipment.
How to take turns – Taking turns isn't easy for small children and parents of small children might be familiar with meltdowns over whose turn it is, a lot of parental energy can be used on this. As children get older, they get better and better at it. A play kitchen can help small children develop this skill at much younger ages. When more than one child wants to play with the fridge, sink, or stove, they will have to take turns.
How to be in charge – Children have to be able to share and take turns in order to enjoy a play kitchen. Every now and then, though, they have to learn how to be in charge too. Head Chef perhaps? At least one child should be in charge of making sure that the rules are being followed. Another example of how a child can be in charge while using a play kitchen is by taking the lead during games. In most cases, one child is in charge of deciding who will do what, and this is a great opportunity for children to learn key leadership skills.
How to count – Play kitchens are ideal ways to improve a child's counting skills. This is where those accessories can really come in handy, especially if you have other accessories like play shopping tills so children can play 'shops' or have a restaurant alongside their kitchen. While playing with toy foods, for example, a child may have to count out a certain number. To organise toy plates, cups and utensils, they may have to count them out to ensure that they are all there. These may seem like small, inconsequential things, but they can really reinforce a child's maths skills and visibly demonstrate how useful maths can be. Knowledge of colour can also be improved as well if you have a selection of play food in your kitchen, as well as a knowledge of shapes and what certain foods are called.
 
Kitchen accessories
There are so many great kitchen accessories around, you could really go to town on kitting out your children's play kitchen. One of the accessories we like is  the Casdon's Little Cooks range, and in particular their Toy Kenwood Mixer.
Casdon's Kenwood Mixer has specially been designed to be true to life, so your little cook will feel like the real deal as they pretend to whip up pancakes, cakes and omelettes.
This smart replica toy features 2 speed settings, a whisk beater, spatula, a recipe book as well as a working mixer and can be either hand or battery operated, which is very welcome in a world where every single toy these days seems to require multiple batteries that only last five minutes.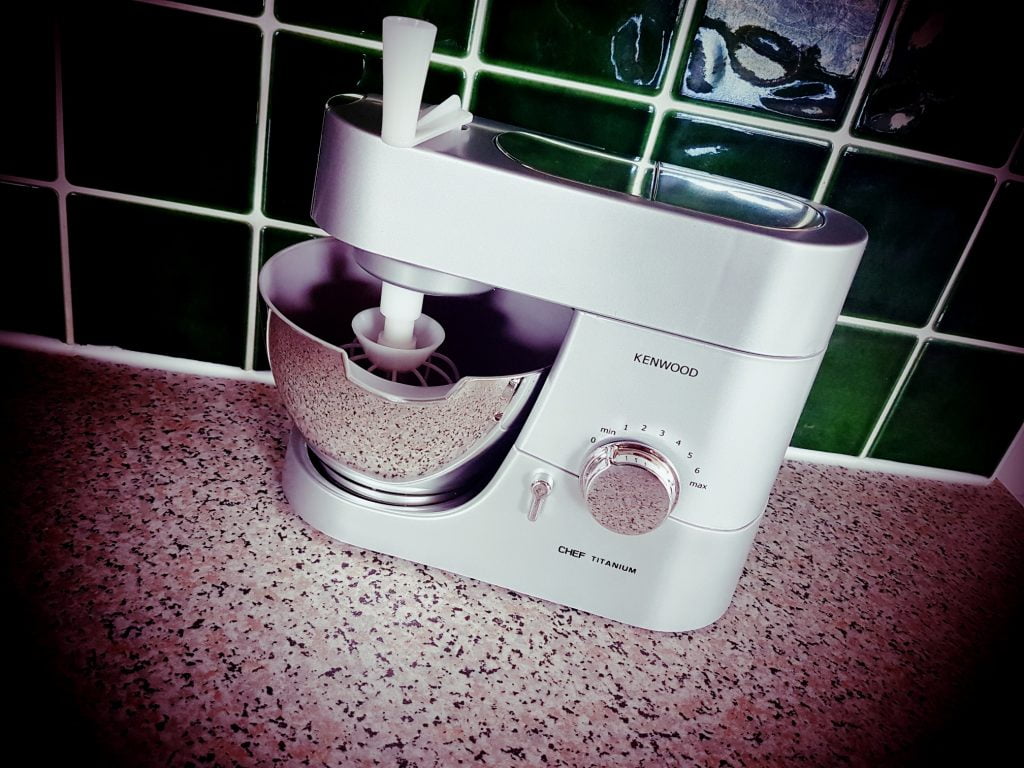 It is aimed at children aged 3-8 years old, it's easy to operate and lots of fun. I can't get over how much this looks like the real thing, for an RRP of £20.00.
Playing with this can support the development of good hand/eye co-ordination, understanding cause and effect and problem solving.
Do your children enjoy kitchen role play?