Let's talk about Christmas lights. One of the things I do with the children every year is drive around and look at the Christmas lights. When they were little this was a way to get them to sleep as Christmas approached and they were over excited, but it's a really nice thing to do now they are older. We often tie it in with journeys back from clubs in the evening and there's always that one house that goes totally over the top and you just end up feeling sorry for their neighbours.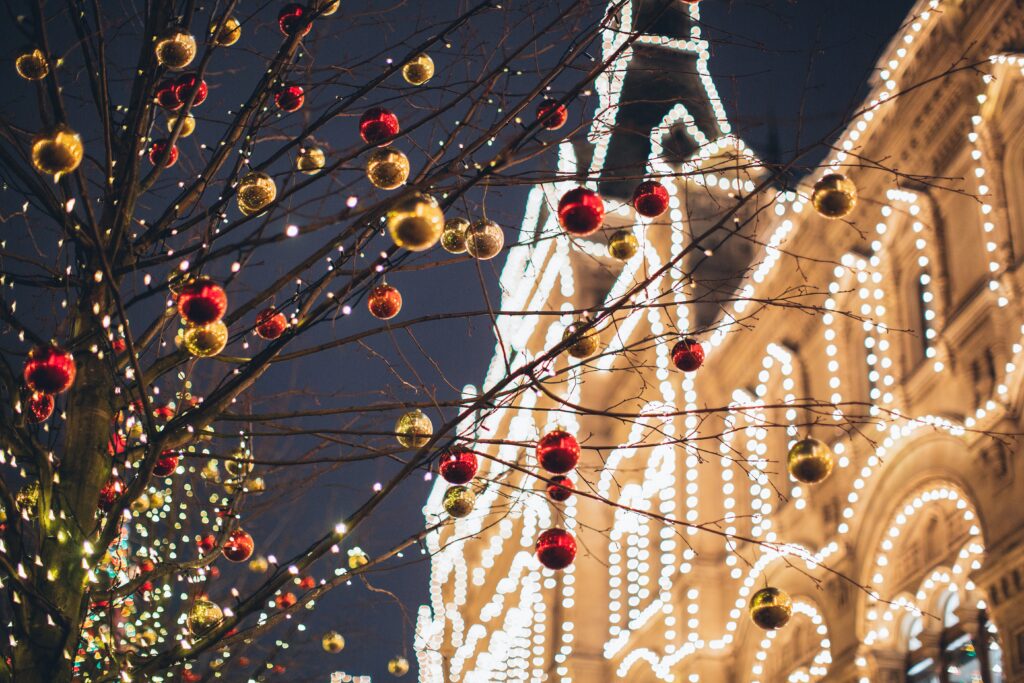 Do you put up outdoor lights? Some friends of ours have these stunning light up reindeer, which we say every year we should get. They look great because it literally looks like Santa's reindeer have landed on their front garden!
I quite like the simple white lights you see lots of people put up on their houses at Christmas time. How about you? What types of outdoor lights do you like at Christmas?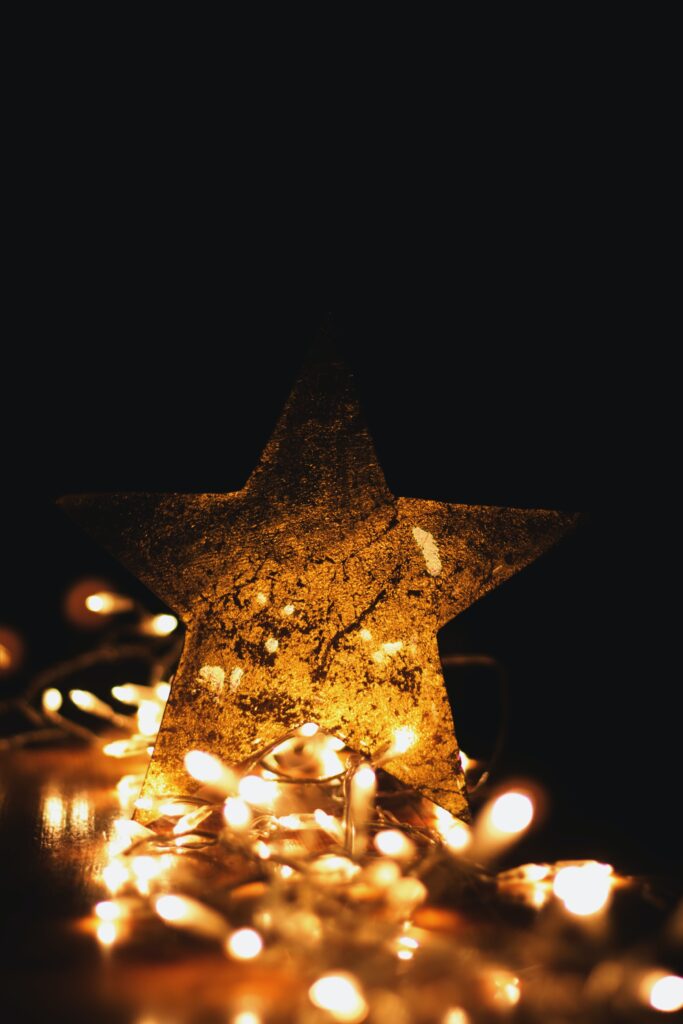 Now, what about indoor lights? I've gone for a bit of an upgrade on our lights this year with some Christmas lights from Avoalre.
Tree Topper Light and Projector
I am so thrilled with this tree topper light, available on Amazon. I binned our star last Christmas as it has seen better days to be honest. This one is next level though, we've never had anything like this on top of the tree and I love it!
This is a snowflake Christmas tree topper, with a unique hollow-out design and golden shining powder which covers the entire surface. It's the perfect finishing touch on your Christmas tree. This Christmas tree topper creates a lovely festive atmosphere, whilst the magic projector brings a warm, sweet glow to your home.
The built-in rotating projection light in the middle of the star shell, can project an amazing snowflake image on the ceiling but also on the wall, by adjusting degree of LED projection light. There are multiple moving snowflakes as well as dozens of smaller moving particles, which I know the children are just going to love this year.
The Christmas tree topper light has 3m power cable which is reasonable. It could also be used as a bedroom light for a child I think – I can see the boys asking to keep it up after Christmas.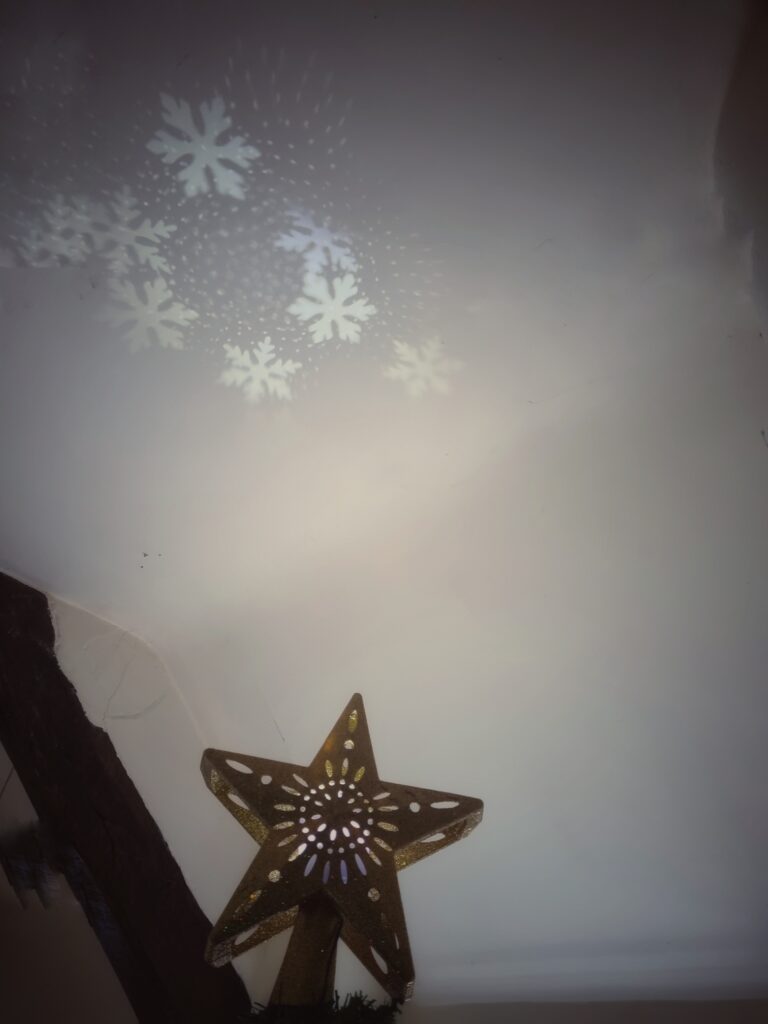 Waterproof String Lights
For the last few years our Christmas trees have had a mix of lights on them. I think I've probably added to the light collection over the years and ended up with a mish mash of tree lights and trying to plug in four sockets for each tree because there are only 100 lights on each cable.
This year things will be different with our colourful string lights with 1000 lights over 100m. I'm going to use these on our biggest tree but these can also be used outside as they are waterproof.
These lights have eight modes an a memory function. You can choose any function you like with just one button. A combination, in waves, sequential, slow-glow, chasing/flash, slow fade, twinkle/flash, and steady on.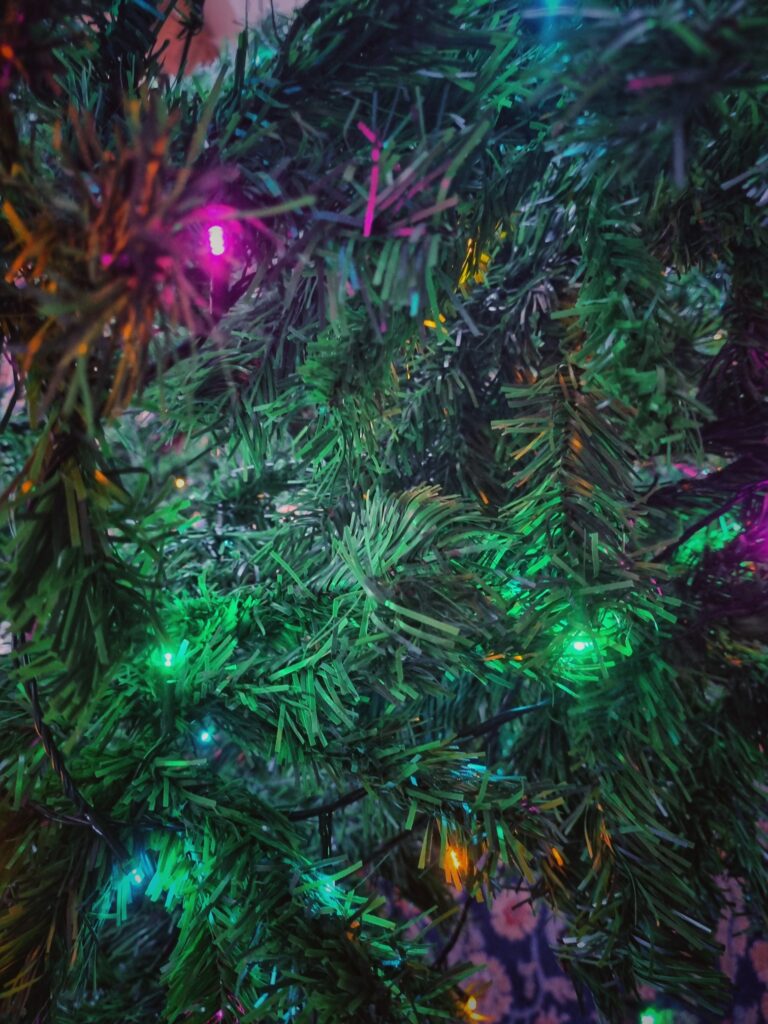 Increase the festive mood with these gorgeous lights. If you don't want them indoors, you can hang them outside.
Grab a discount
If you like the look of these Christmas lights and you are also in need of an upgrade, I have a couple of discount codes for you. If you fancy the tree topper light, you can get a 5% discount by entering S2O5BZOY at the checkout (expires: 30/12/2022). If you are looking for colourful string lights, you can get a 5% discount on those by entering F4DSHLL8 at the checkout (expires: 30/12/2025).