The children all love a good adventure. The all love being outside and it doesn't matter if it's sunny or wet, they just dress for the occasion and go with it.
They are all really compatible as well, so one adventure makes them all happy. They love exploring at the beach, in the woods or even in the back garden, but one of their favourite places for a big adventure is the Crocky Trail.
The Crocky Trail is open 7 days a week until the end of October. It is described as the brainchild of Cheshire farmer, Edward Walley who designed the trail to give kids of today a slice of the magic he enjoyed in his childhood.
Ed says that when he was growing up there were neither the video games nor the worry that parents of today face when letting their children outdoors, so he was allowed to run free in the fields that surrounded his house and play games in the woods, using his imagination to have fun and play with his friends. That was the inspiration for the Crocky Trail.
The Crocky Trail provides children with good old fashioned fun and allows them to play in a way that many children simply do not have the opportunity to do so today.
We headed there this half term. It was crazy busy, the busiest I've ever seen it, but I guess that is to be expected.
The thing about the Crocky Trail though is, that there are so many options of things to do and it covers such a huge area, the number of people doesn't really have an impact unless you are queuing for ice cream or one of the tree swings.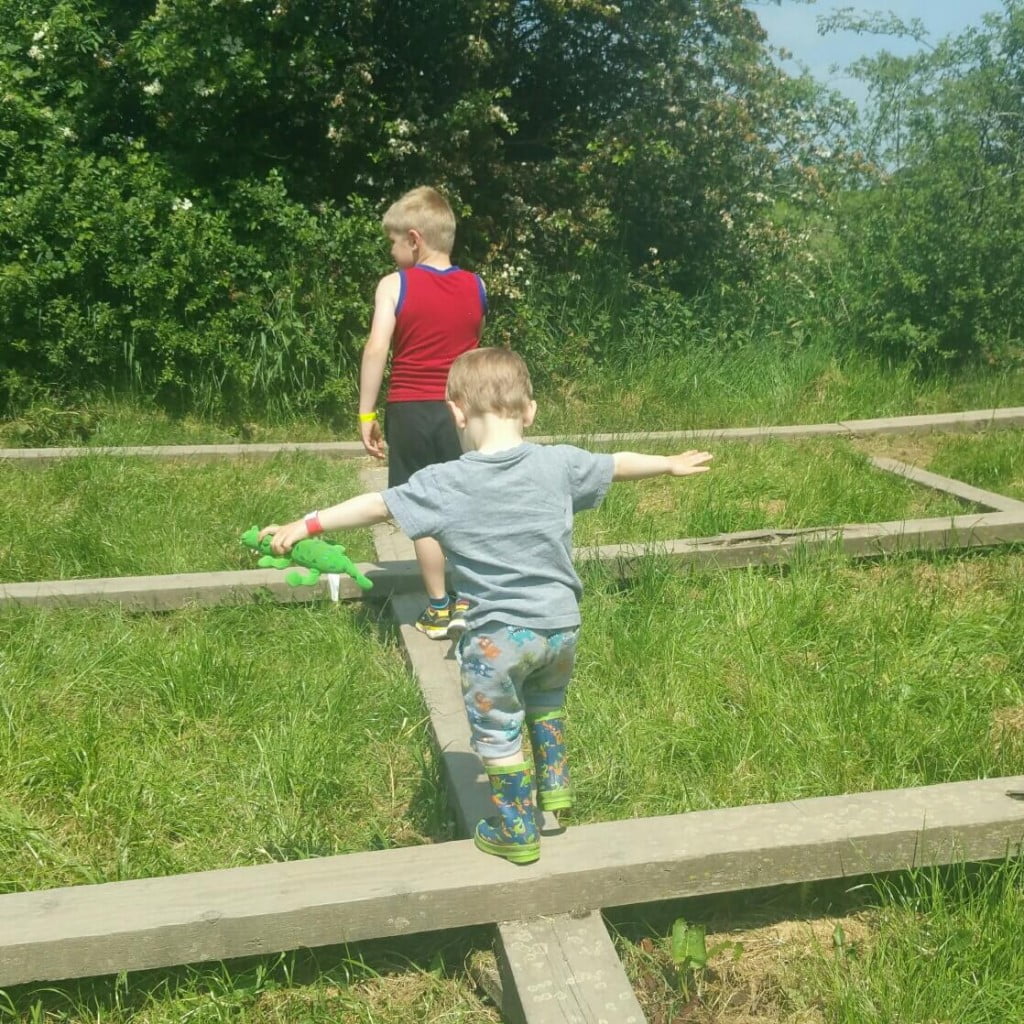 Although the Crocky Trail I would say is more suited to children five and over, I tend to just try and make these things work and carry on regardless. I've also found that because I adopt this approach the younger children seem much more agile and capable of all sorts and the older children have learnt to help and support the younger ones which has taught them vital skills in safety awareness and assisting others.
The children were thrilled to have our picnic up in a tree house and all refueled ready for part two of their adventure.
There are so many things to do, places to explore, challenges to take on and space to run, the Crocky Trail is a brilliant day out. It's wonderful to see the children pushing themselves to try new things and of course rather amusing when you join in.
It's one of those places I imagine parents of a nervous disposition would be sent into a frenzy of worry, but if you are cool with your children getting messy and playing without a padded soft play then you'll love it.
It's a great place to get a family working together and helping each other and a great place to see what you are capable of.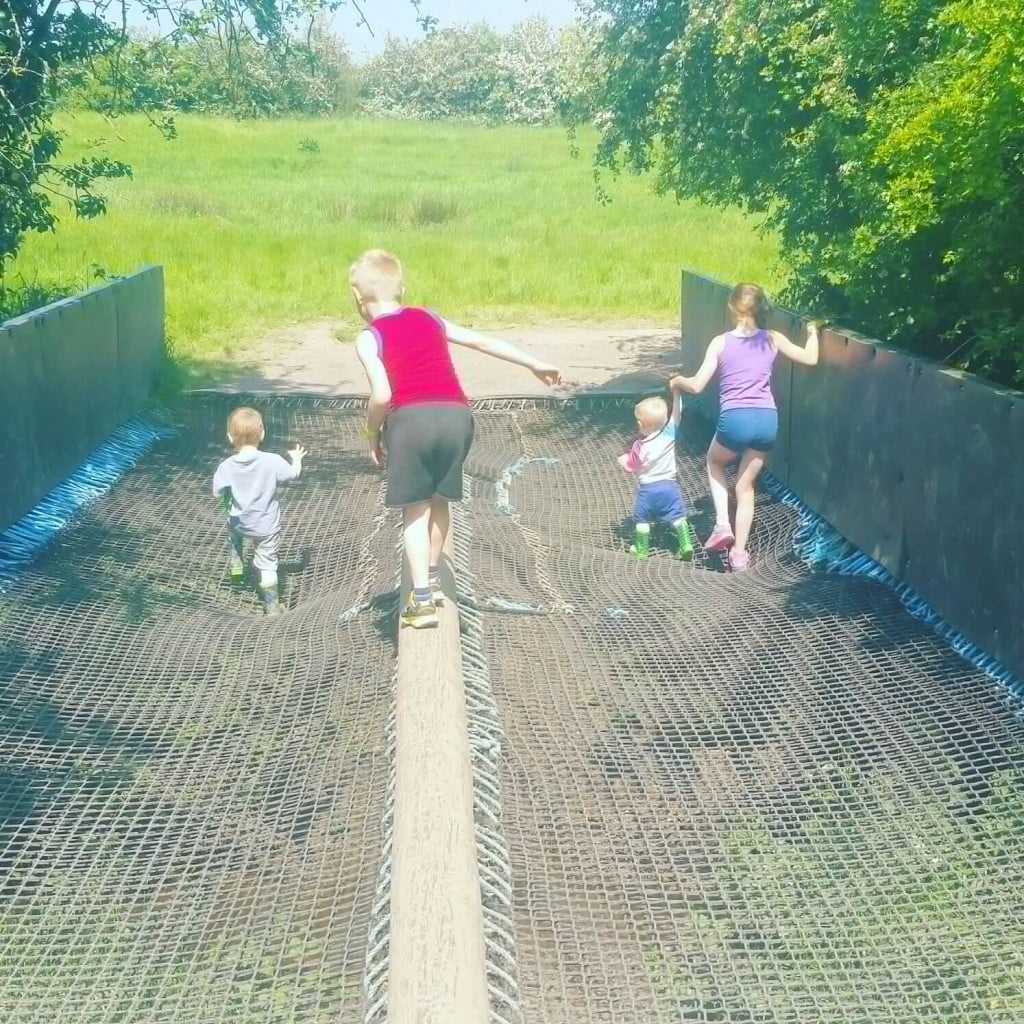 These four are happy getting wet and muddy and they are their happiest when they are doing that together.
Take a look at our video to get an idea of what you could get up to at the Crocky Trail.