Welcome to part four of our little green fingers series. My little green-fingered friend has been busy in the garden again this week. It hasn't been that warm, but we decided to get outside anyway and get digging in the garden.
We've had some lovely plants from Grandma for the garden so we have been busy finding homes for all of those.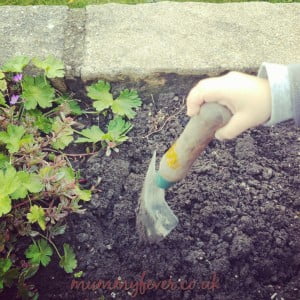 Digging holes
Raking soil
Removing stones
Carrying flowers
Covering them with soil
Patting down around the flowers
Watering the flowers
Checking they were OK in their new home…
These were all the things the boys got involved in. They are so gentle with the flowers and there was lots of cute commentary during the planting process.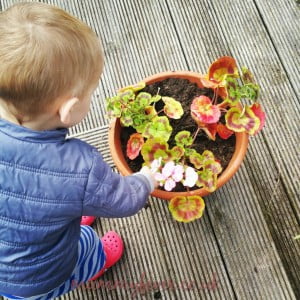 Houdini loves to get the tools out of the shed and potter around the garden, talking to the cows in the field about what we are doing…going back inside is never popular because being outside is so much fun!
Have you managed to get out in the garden much so far this week?