Are you into luxury skincare, or perhaps thinking you need to up your game on the skincare front but aren't sure where to start? Skinstation could be that starting point for you.
Who are Skinstation?
Skinstation have an expert team of multidisciplinary Doctors and nurses who are considered to be unparalleled when it comes to online support for clients. Their wealth of experience and expertise, means that they can offer bespoke advice and virtual consultations on your everyday skincare routine and what products would suit your skin type best. Amazing!
With all this knowledge, the skincare lines they recommend have the most consistently acclaimed cosmeceutical products within the industry. All of the collections the site carries have an amalgamation of the latest scientific research and natural ingredients which aid in creating radiant skin, something so many of us crave. Focusing on transforming your skin with results driven clean routines and supplements as an 360 holistic approach to skin health, this is what makes Skinstation unique.
These dermatologically approved products can be used on dry skin, sensitive skin and oily skin, giving you that luminous glow you've always wanted.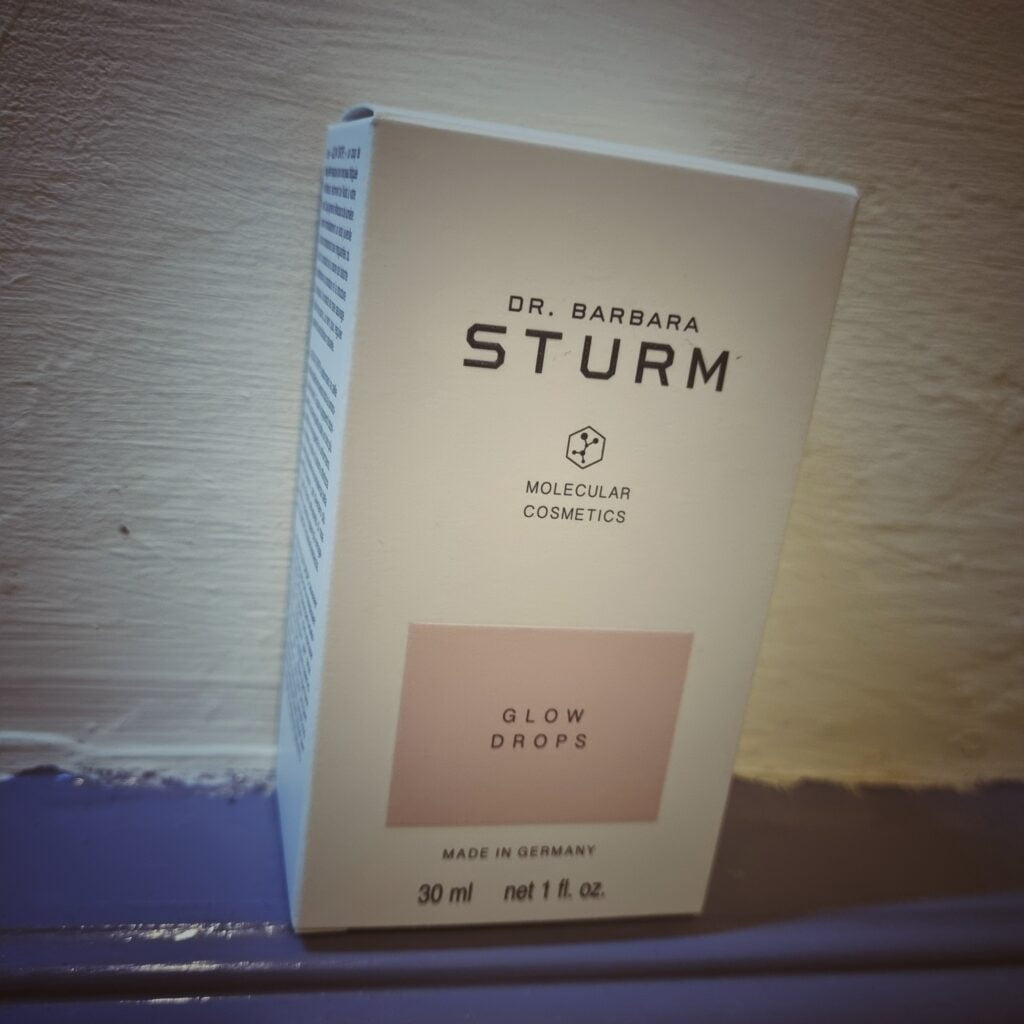 What's special about skinstation?
Their boutique online store allows you to browse through and purchase a wide-range of iconic Doctor-led global skincare brands. On the Skinstation website, you will be able to find all the information you need about the products, including the active ingredients, when to apply in your skincare routine and what skin types will benefit from which products the most. The information is hugely comprehensive.
If you're unsatisfied with your current skincare routine and are looking for a transformational change – whether that be smoothing out fine lines, wrinkles, fighting back on acne or putting a stop to any further skin damage, they have a solution that will suit you.
Skinstation offers medical skincare products for all skin types and skin concerns. Whether you're struggling with hyperpigmentation or acne, these products will help to improve your skin health. At Skinstation, you will find results driven skincare products from 8 of the top 10 medical skincare brands on the market, including Obagi, Dr. Dennis, Dr. Barbara Sturm, Gross and iS Clinical.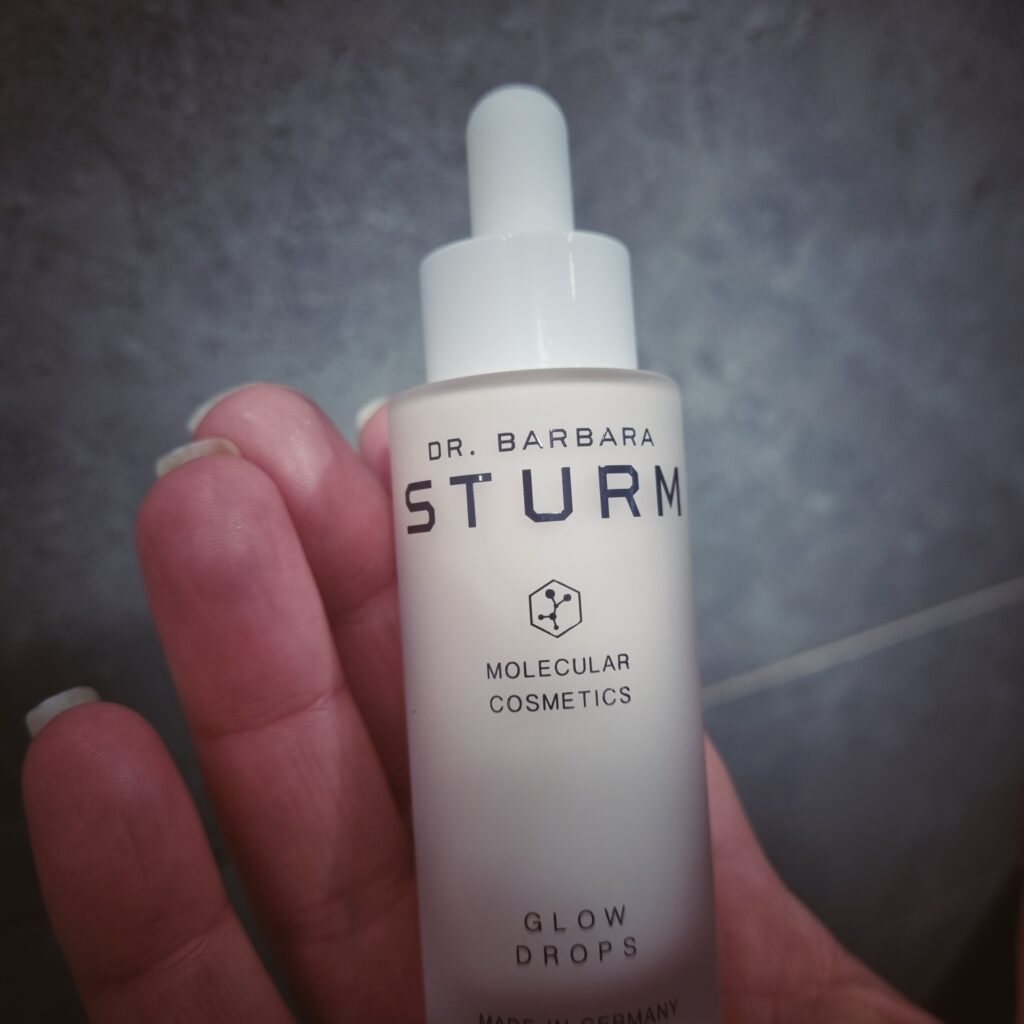 What I tried
For the past few weeks, I've been trying Dr Barbara Sturm Glow Drops, priced £100 for a 30 ml bottle. A gentle illuminating serum that gives skin a fresh and natural glow.
Dr Barbara Sturm's Glow Drops have been designed to give your skin a summer glow all year round; they are intended to revitalise and transform dull skin and deliver a dose of intense hydration.
Dr Barbara Sturm Glow Drops were created to even out skin tone with wild rose extract to refine pores, and give a skin a fresh and natural glow. There are three different ways you can apply this illuminating serum: apply mixed with your face cream, over makeup to highlight the cheek and brow bones or after your moisturiser for a lit-from-within glow.
I've tried it a few ways so far. I started by mixing it with my BB cream. It blended really well and gave my skin a natural glow. I also tried mixing it with my SPF 30 cream, again it blended really well. I've tried it on it's own as well, which I really liked too. I've also used it on top of make up to highlight brow and cheek bones. I felt it was more difficult to apply as you only need a small amount, but it's very difficult to only get a small amount of the product out at a time.
The product itself is lovely. I wouldn't say it's hugely superior to similar things I've used though and personally I wouldn't spend £100. I do know people who spend what I would describe as serious money on skincare, but the bulk of the mums I know couldn't justify spending this kind of money on skincare, especially given the current financial pressures that everyone is facing due to the rises in the cost of living.
Benefits of Dr Barbara Sturm Glow Drops:
Helps to make tired skin look more radiant
Designed to reduce the signs of ageing
Light reflecting pigments work to enhance glow
Wild rose extracts help to refine pores
Alongside long-term benefits, light-reflecting pigments impart an instantly radiant result.
Helps to make tired skin look more radiant
Designed to reduce the signs of ageing
Light reflecting pigments work to enhance glow
Wild rose extracts help to refine pores
Book an online skin consultation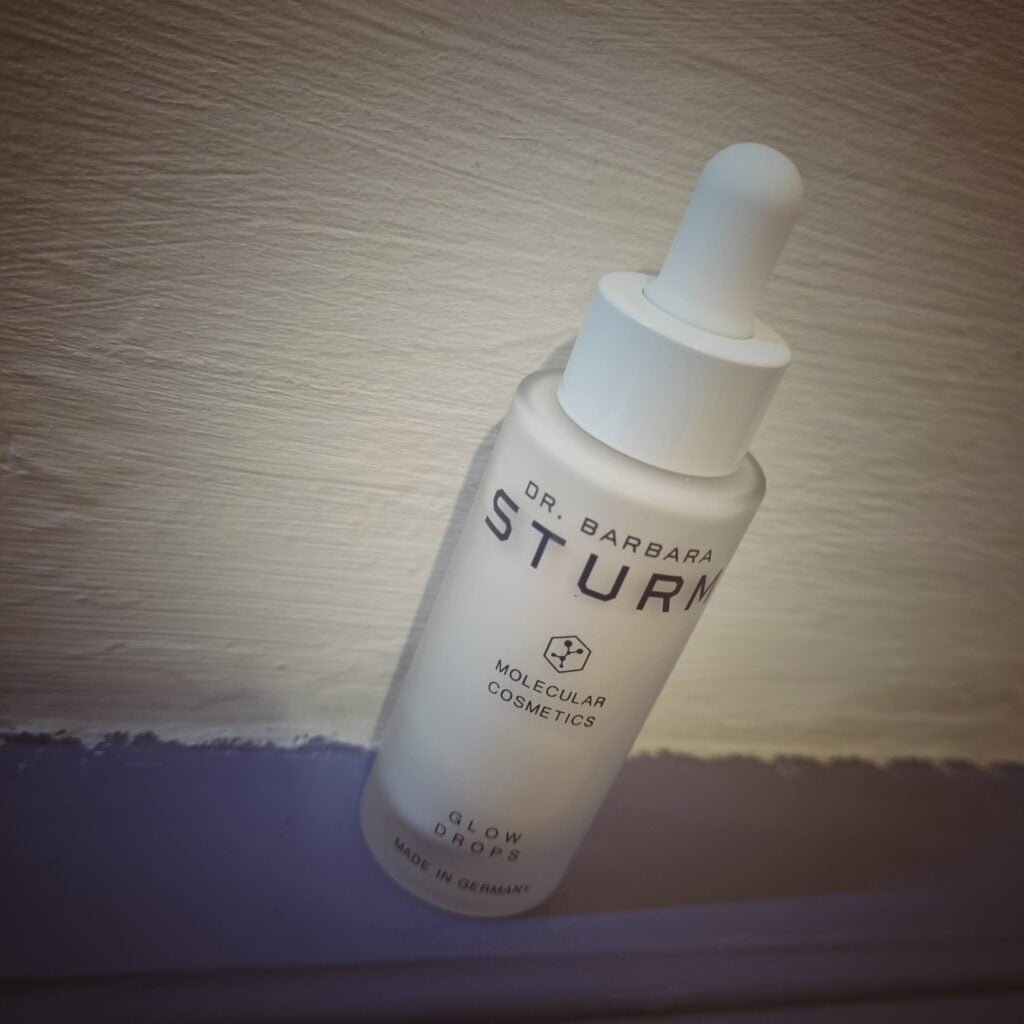 One of the great things about Skinstation is the ability to book an online skin consultation. A good place to start is by taking the online skin quiz.

This is a collaborative article.