Half Term might be over but with the weather not exactly summer like yet and the big school summer holidays in sight, you might be looking for a few indoor activities to do with the children.
We have been making playdough this week. It is good fun and an alternative to baking with the children – why don't you have a go?
You will need:
1 cup of cold water
1 cup of salt
2 teaspoons of vegetable oil
3 cups of flour
2 tablespoons of cornflour
food colouring (optional)
glitter or food glitter (optional)
essential oils (optional)
These plastic cups from Ikea are great for little ones to measure everything out in, and if they hit the floor it really doesn't matter.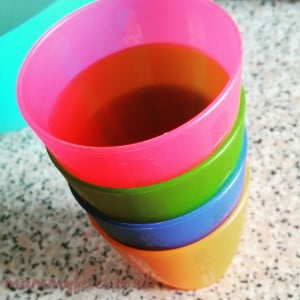 What to do:
Gather together all your ingredients.
Put the dry ingredients in a bowl and then slowly add water. Mix until it forms a nice dough.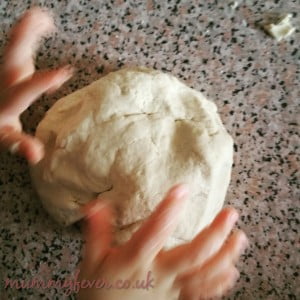 It should now be nice and easy to pick up and mould – add more flour if it is too sticky and more water if it is too dry. Some children don't like it sticking to their fingers and others love it, so play it by ear.
Knead it well with your hands – you can add a drop of food colouring and/or glitter at this stage. Knead further to blend in.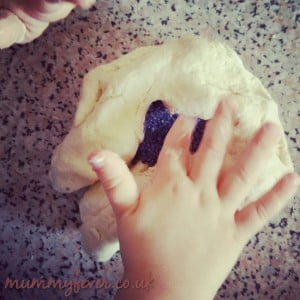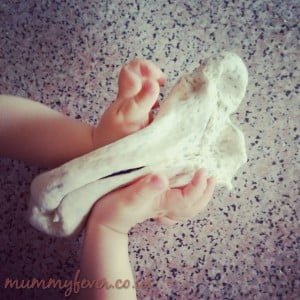 Then the fun begins – children can roll, mould, cut the playdough into all sorts of things.
If you choose to add any essential oils then it can become a multi-sensory experience.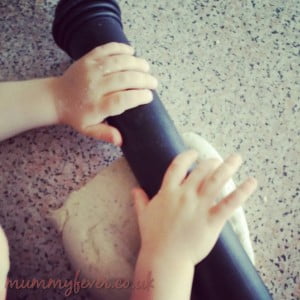 You can store your playdough in an airtight container when you have finished playing and keep it for another day.
Have fun!