If you have been following the blog lately you will know that a while back I wrote an article on 'The busy mummies guide to running a marathon'.  That was followed by 'The busy mummies guide to finishing a marathon'.
After a marathon, your body feels unlike it has ever felt before. The first time I ran a marathon, about twelve years ago, it was a real shock to the system but it is something I have got used to and also something that seems to last for a shorter period each time.
The minute you stop running as you cross the finish line you begin to stiffen up and despite running a few seconds before you struggle to walk without looking a little odd. As you walk around you loosen off, but if you then get in the car, sit down or then dream of going to sleep at the end of the day you have had it because again you will stiffen up.
I always find it is the stiffness that hurts more than anything but you also feel as if you have used every single muscle in your body – you will be introduced to muscles you didn't even know existed.
Although the pros all head for an ice bath after a marathon, I don't think I am hard core enough for that, so here are my top tips for a speedy marathon recovery:
Keep moving
Stretch
Try not to sit in the car too soon afterwards
Keep moving when you get home
Potter about doing all the normal things you would do at home, although it might be tempting to sit down, you will regret if afterwards when you stiffen up
Go up and down the stairs sidewards – it is less painful
Before bed relax in a warm bath (not too hot) with Arnica Muscle Soak
Massage your legs with an oil – or better still get someone else to do that for you
Lie on your back with your legs in the air for 20 mins before you go to sleep
In the morning get moving ASAP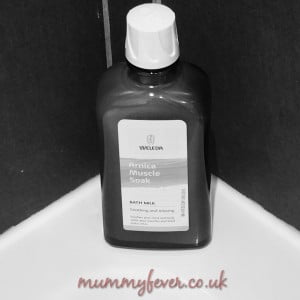 You will be as good as new in no time!