Are you a fan of a matchy-matchy outfit? There was a time when wearing coordinates meant that you lacked creativity according to the fashion police. Journalists would plaster pics of celebrities in bold print co-ordinates and brandish them fashion flops.
Today however, co-ords are thought to be a perfect matching set. This is assuming you actually care about what the fashion world has to say about what you are wearing that is. If you like it and it's not burning anyone else's eyeballs, wear it!
A perfect matching set is an ideal choice for wearing on various occasions. Maybe you are just chilling at home, off for an interview, off to the gym or a run, or just looking for a work outfit. When do you wear your matching sets?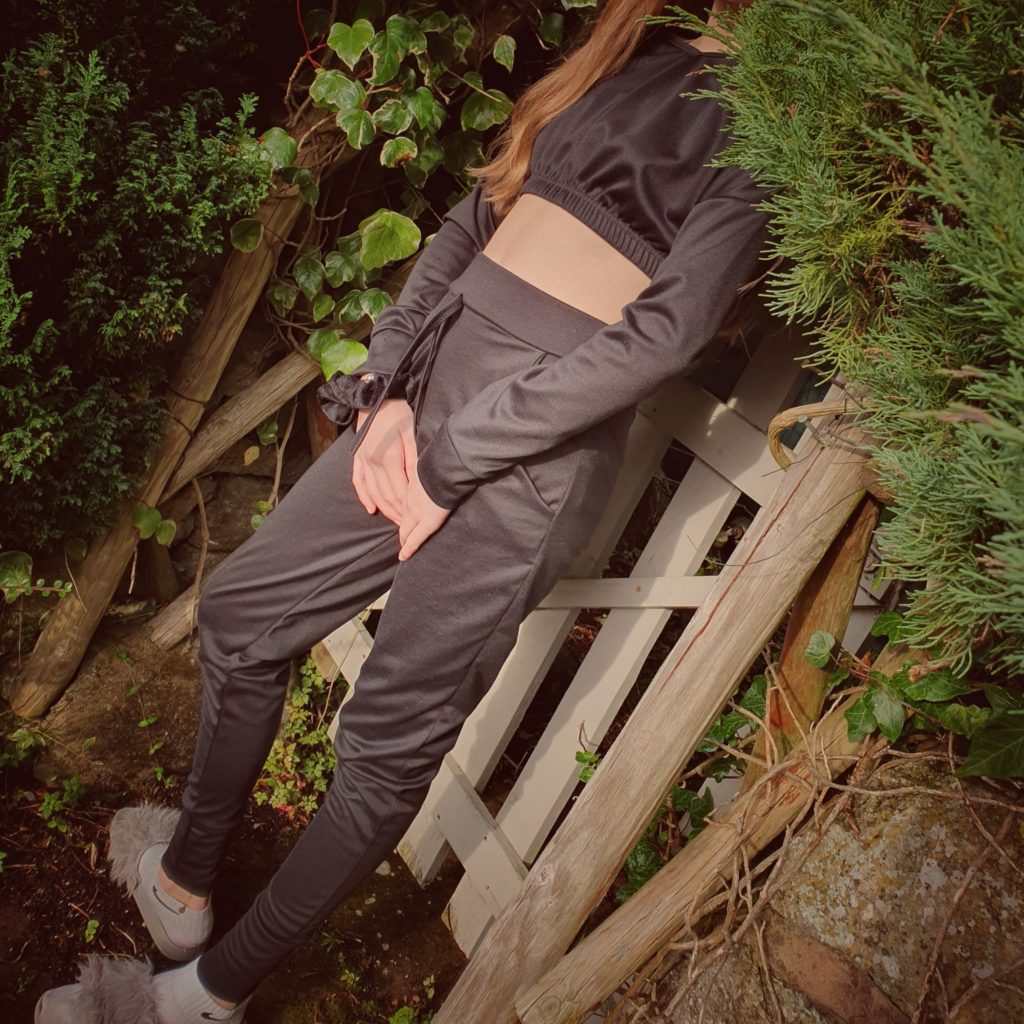 Matching sets
A matching set these days might be a skirt or dress suit for work perhaps? It could be casual lounge wear, perhaps sports leggings and a sports bra or vest matching vest top even? What's your favourite matching set? If you buy a matching set are you someone who will only wear the set together, or do you mix and match at all? Can you overcome the OCD "…but it doesn't match" bit or not?
I certainly used to be a bit OCD about sets and I still get a bit like that with the children's PJ's – you cannot wear the Paw patrol top with the dinosaur bottoms now can you?
Maybe you are all about matching sets and never venture away from this – let me know in a comment below and what types of sets you go for.
Co-ordinates
If you aren't feeling like matching everything, you could just co-ordinate your outfit. I think when I became a mum I lost the plot on this a bit. Especially during breastfeeding I ended up with so many random tops in particular that didn't especially go with anything else. Breastfeeding tops were the absolute pits at the time, I was not a fan.
I think in all honesty I fell out with clothes for a good few years. During my first two pregnancies I remember wondering why all the maternity wear was so frumpy and nothing like anything I'd ever normally wear. Things had improved quite a lot buy the time I had my third and forth child, but still, I wasn't that taken. Typically, now I'm done having babies I see loads of stunning maternity outfits around – isn't that always the way with things?
Whilst breastfeeding my first two children I ended up with these frumpy 'breastfeeding' tops that were supposed to make life easier when feeding. They weren't cheap and I basically just ended up hating them. By the time I was breastfeeding my third and fourth children, I'd figured out the art of layering and using basic vest tops that I could just pull down for feeding – why does know one tell you these things? How did you approach what to wear when breastfeeding?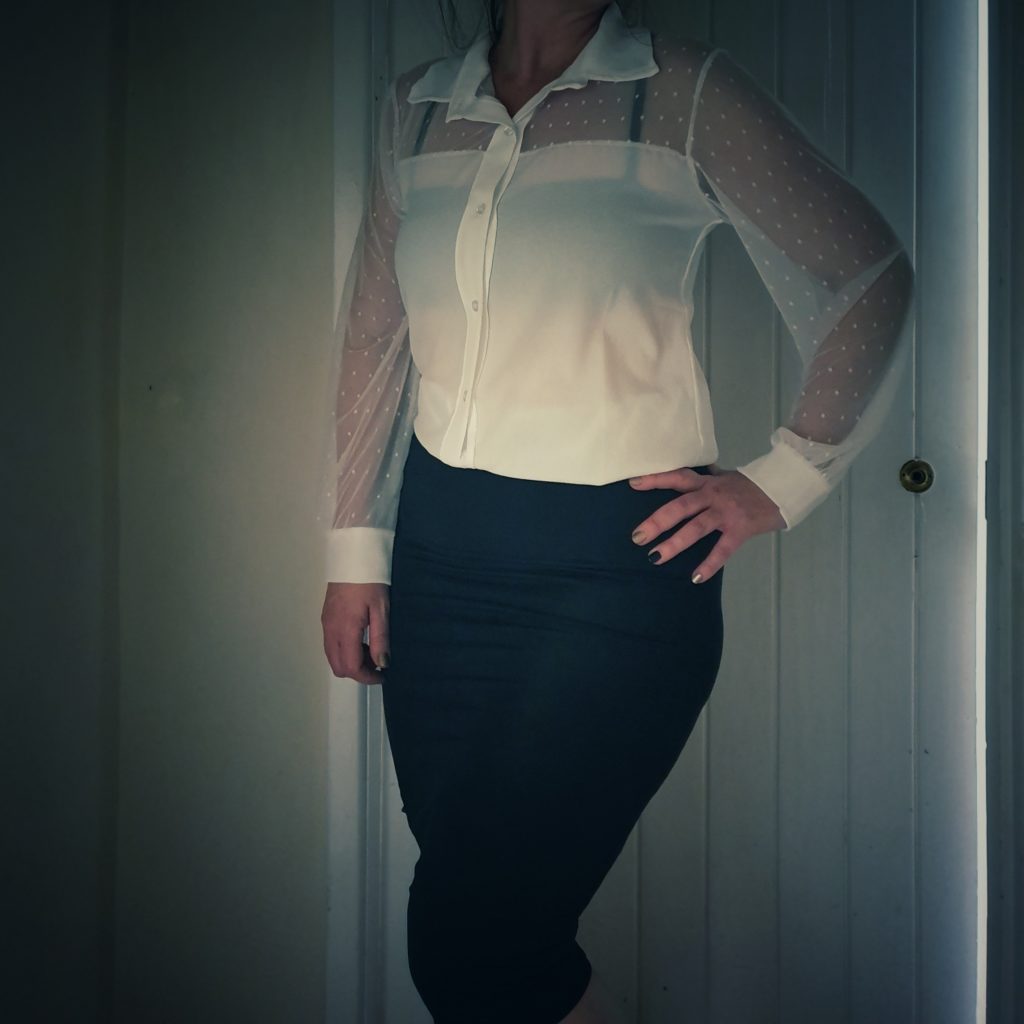 So, after not having much that went with anything else for rather a long time, I am gradually starting to build my wardrobe back up with bits and bobs I like or those things that are really practical just to have.
Co-ordinates certainly do make life that bit easier too, as there is much less to consider when life has you run off your feet. Having a few things in your wardrobe that can go with several things is a really good plan.
I've not owned much white in the last few years, mainly because I didn't see it surviving that long with the children. All it takes is a sticky, greasy or messy hand and you've had it. Either that you end up with a strategic nose wipe down your arm – I refer to this as a slug trail! However, I'm gradually introducing it back into my wardrobe, like this white fishnet sleeve shirt, teamed with a black slinky skirt.
The verdict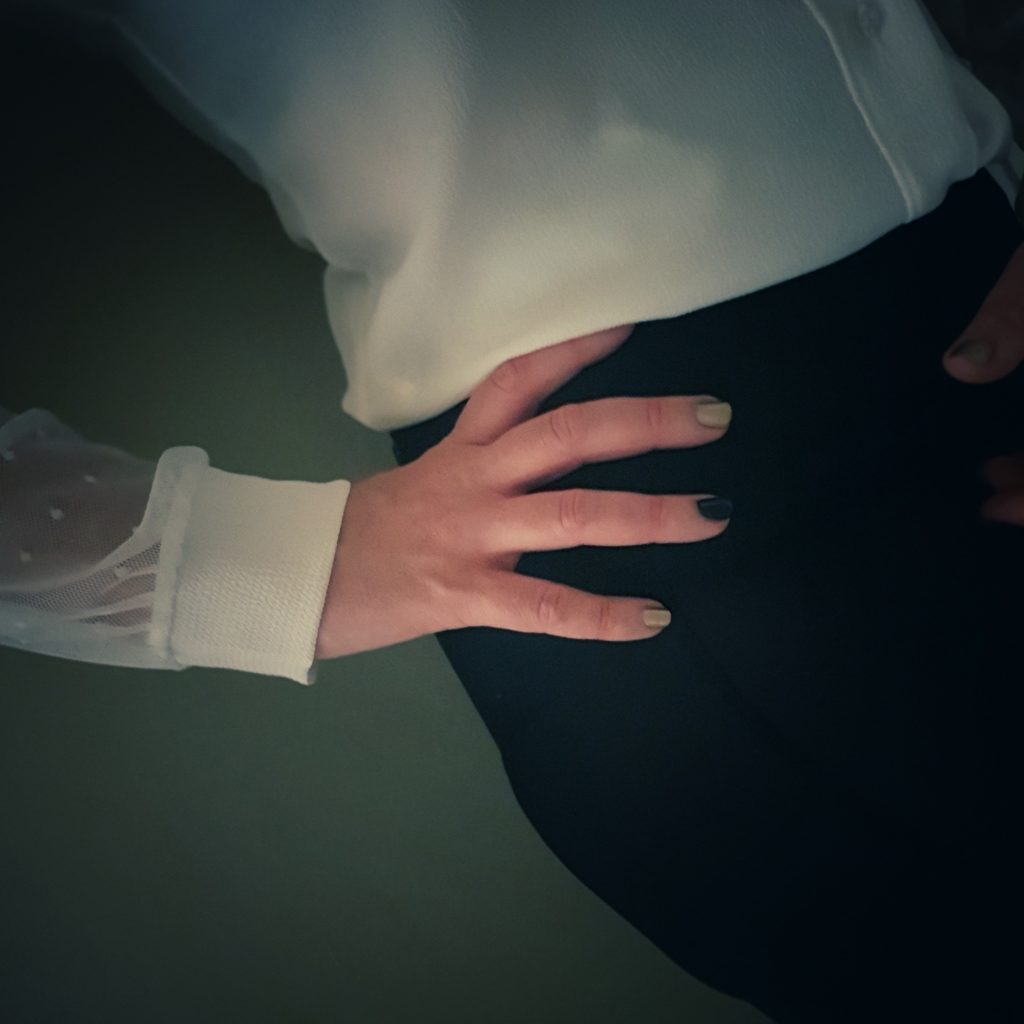 Matchy-matchy outfits and co-ordinates most certainly have their place. Do you have many in your wardrobe? What sorts of sets or co-ordinates would you go for and when would you wear them?
Do you put your children in matching sets or coordinating outfits at all? There is something very cute about this to me.