Why is May 4th Star Wars Day?
A whole day dedicated to Star Wars? That can't be right? Actually it is really the whole month of May, with a special focus on the 4th May, as designated Star Wars Day!
So how did this come about? Star Wars Day was ultimately created by the fans to celebrate everything Star Wars. I was woken this morning with a loud "May the 4th be with you Mummy" from one of the children, just in case I wasn't sure what day it was.
Over the years the internet has allowed Star Wars fans across the globe to connect and make this a worldwide celebration, but one of the earliest uses of the phrase was actually following the election that made Margaret Thatcher Prime Minister. To celebrate their victory her party took a half page of advertising space in the London Evening News. This message, referring to the day of victory, was 'May the Fourth Be With You, Maggie. Congratulations!'.
So what have you done to celebrate today or indeed the month of May? Here are a few ideas.
Send a card
If you have Star Wars fans in the family, or even if you have friends who are fans, why not send them a card? Hallmark have some fantastic Star Wars cards that would really appeal to fans. They have pop up cards which are really cool and then a huge range of other blank cards, as well as birthday and occasion cards of course.
Buy a gift
Perhaps you are looking for the perfect gift for your Star Wars fan? Adan Chung sketched a quick interpretation of what popular characters could look like if they were just a bit "itty bittier." Soon, Adan's simple-but-fresh portrayal of popular licensed characters inspired an entire collection that continues to grow.
From a Hallmark Galaxy not so far away comes a group of itty bittys perfect for any Star Wars fan. Old favourites like Yoda™, Chewbacca™, C-3PO™, R2-D2™, Darth Vader™ and Stormtrooper™ are joined by some new favourites Rey™, BB-8™ and Kylo Ren™, a must for any Star Wars collection.
With their small stature and super-cute style, they make the perfect gift or stocking filler.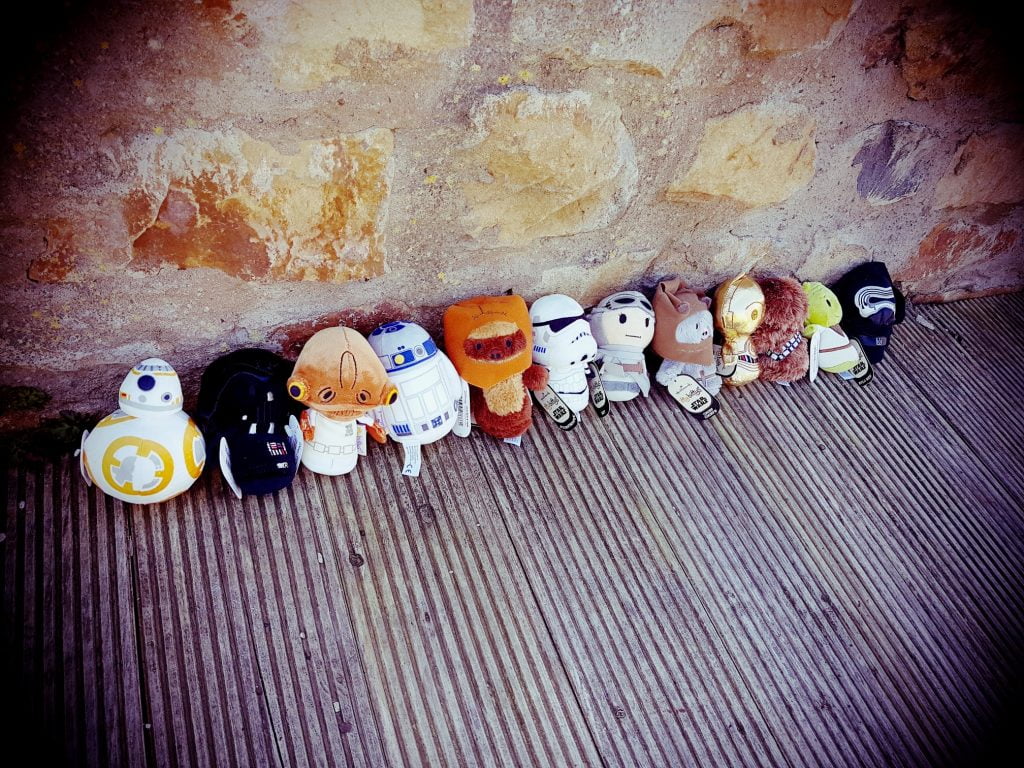 Throw a party
Perhaps your family are die hard Star Wars fans and you can feel a party coming on? No Star Wars party would be complete without Star Wars inspired food of course.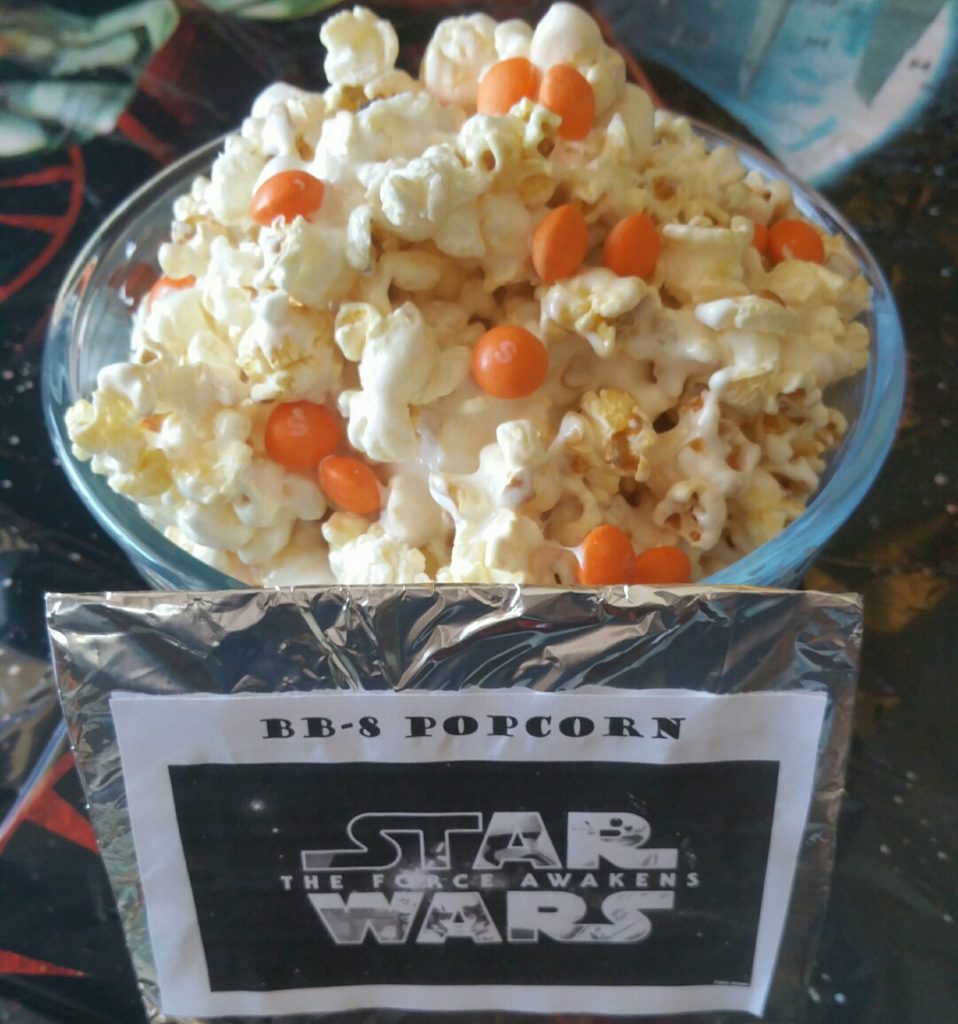 What would you eat at your Star Wars party? Pinterest has so many ideas, it would be well worth checking out. If you don't feel confident enough to go all out crazy on your recipes, just get creative with the names of the foods. You can serve regular hot dogs for example but call them "Jabba the hot dog" – I'm sure you can think of tons of your own too.
When in doubt just make some Storm Trooper Marshmallows!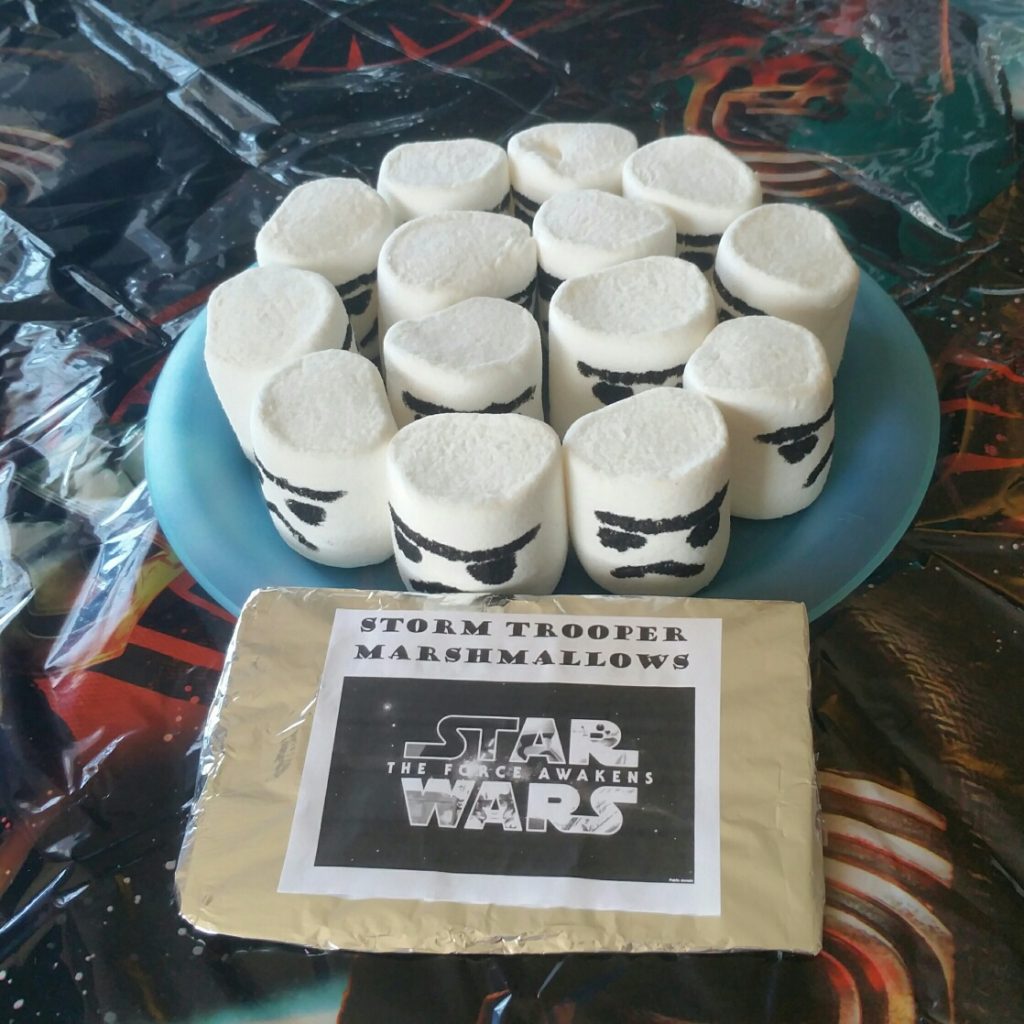 Have a Star Wars movie marathon
A Star Wars movie marathon is every fans idea of heaven I imagine. Back to back Star Wars action – what more could you want. You could even build this in as part of your party if you wanted to, or perhaps just enjoy watching your favourite movie with family.
Are you a Star wars fan? What will you be doing to celebrate during May?