Where is it?
Moel Famau is the highest hill within the Clwydian Range and the highest point of the county of Flintshire in Wales. The hill lies on the boundary between Denbighshire and Flintshire.
We are so lucky to only live ten minutes away from this amazing place. We've spent so much time here over the years, in all kinds of weather.
Moel Famau means 'Mother Mountain' in Welsh, and this peak is well named – at 554m (1818ft) it is the highest summit in the Clwydian Range.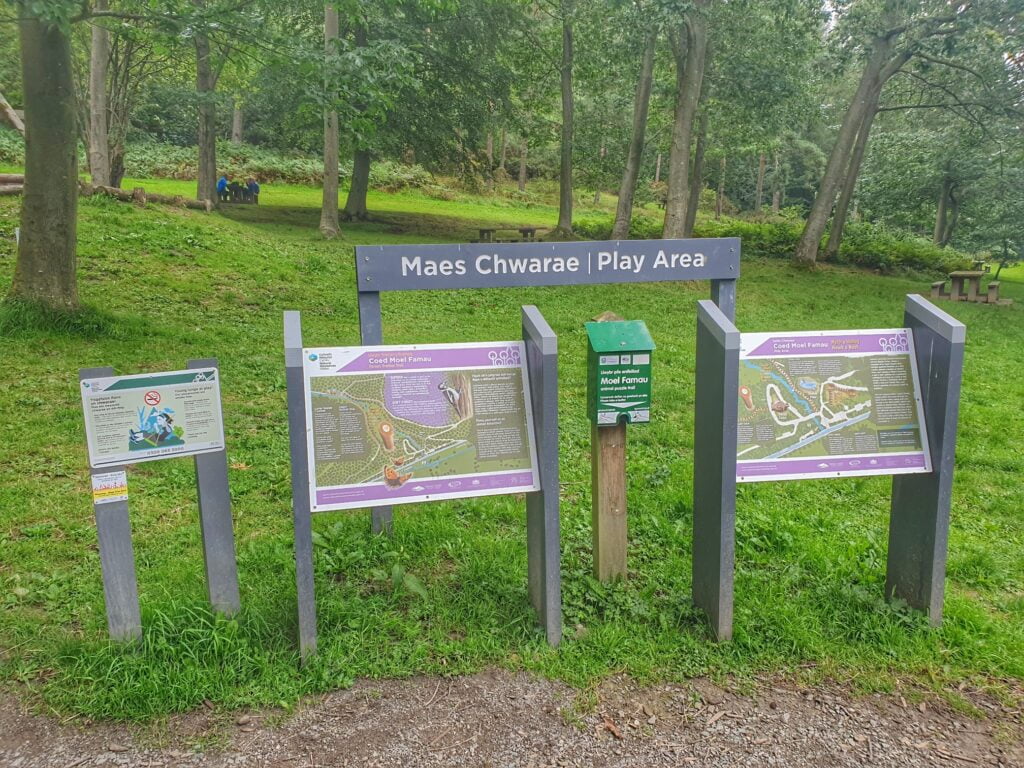 What's there?
There are two main car parks, both offering different routes up the the top of Moel Famau. Obviously you don't have to walk to the top, but we always do. The top is marked by The Jubilee Tower. We can see this from our house and we often gauge the weather by looking at the tower. If it's covered in cloud, it's not the best day, but on a good day the tower can be seen clearly.
In 1974 Clwyd County Council made Moel Famau a Country Park and in 1985 the Clwydian Range was designated an Area of Outstanding Natural Beauty. In 1995 Cadw listed the Jubilee Tower to give it legal protection because of its architectural and cultural significance.
If you park in the lower car park there is a play area, which has been beautifully constructed to fit in with the surroundings. It's ideal for ages 4 and upwards and can be a good start and end to a walk.
There are also picnic benches scattered around, so it's the ideal place to go for a picnic and there are some nearby public toilets.
Parking is £2 and you pay on entry at the barrier, so have your coins ready. If you park in the top car park, this is pay and display.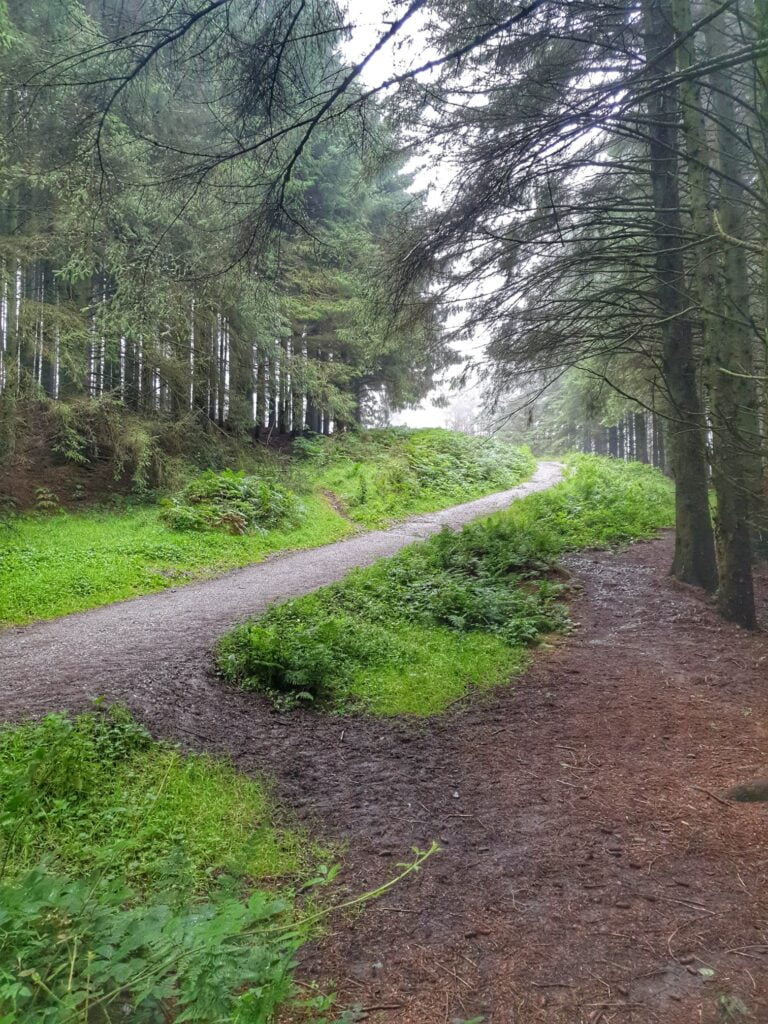 The walks
The walks vary, so really it depends what you like, and also perhaps what the weather is doing.
If you park in the top car park the walk is very open to the weather all the way up, but the views are spectacular. On a clear day you can see everything for miles and miles around.
As you climb further up there are other trails you can deviate to but it's pretty much the same terrain until you get near the top where it becomes more rocky.
If you park in the lower car park, there are a few different routes you can go. Some are steeper than others. We normally go up the steepest but most direct track as you get a bit of everything on this walk.
There is a wooded area where there are dens and it's a great place to play hide and seek. There are open sections of the path where it is quite exposed, but much less so than the walk from the top car park.
There are some quite tricky, steep sections but if you are used to walking you won't find it challenging. Our children have been walking up this route since they were around three with just the odd piggy back.
This walk normally takes us around two hours, that's with stop offs to play hide and seek in the woods. If you were on your own you could probably get up and down in 1h30 ish, depending on your level of fitness and how quickly you walk.
These are great family walks. We have made wonderful memories here over the years. If you are in North Wales, why not stop off and take in the views.