Welcome to part thirteen of our money saving tips for families.
Now the weather looks as if it is improving you may have heard that familiar summer jingle of the ice cream van in your neighbourhood.
I don't know about you but I am always quite horrified by the price of lollies and ice creams from the ice cream van. If you have a few children you probably won't get much change from a £10 note each time.
Whilst that is fine once in a while it's not fine everyday and you don't want to be spending a small fortune on ice lollies when you don't need to.
Why not order some in the shopping or pick some up from the supermarket if you don't shop online, you can normally get between 6 or 8 for the price you would pay for one from the ice cream van.
Better still, purchase an ice lolly mould like this one.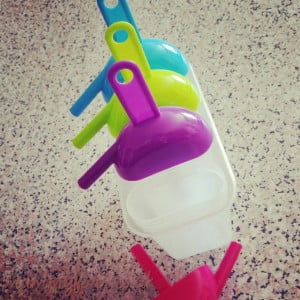 This was £2.50 from Sainsbury's and you can use squash, lemonade, fresh juice or smoothies in the moulds to make something yummy. The children can have fun experimenting with different flavours and it will cost a lot less than a daily trip to the ice cream van. You could even experiment with adding fruit to the lollies.