You might have read my article recently on moving from breast to bottle, you can find yourself trying all sorts of bottle types when you are trying to make the switch.
Many look the same and make the same claims, but really it is just about establishing what works best for your little one.
Once your baby is a pro with a bottle though, you might be thinking about the types of bottles that are the most practical and that means for you and your child.
One company who have been really proactive in listening to what parents want is Twistshake.
Twistshake has been described as 'the next generation baby bottle'.
BPA-free polypropylene plastic
Anti-colic nipple
The super-mixer that resolves any lumps in the formula
Powder box to store formula, fruit, crackers etc. These are also stackable
Easy to clean and easy gripping with its exceptional design
Sparkling colors! With more than one bottle you can mix the parts and create your own favourite color combination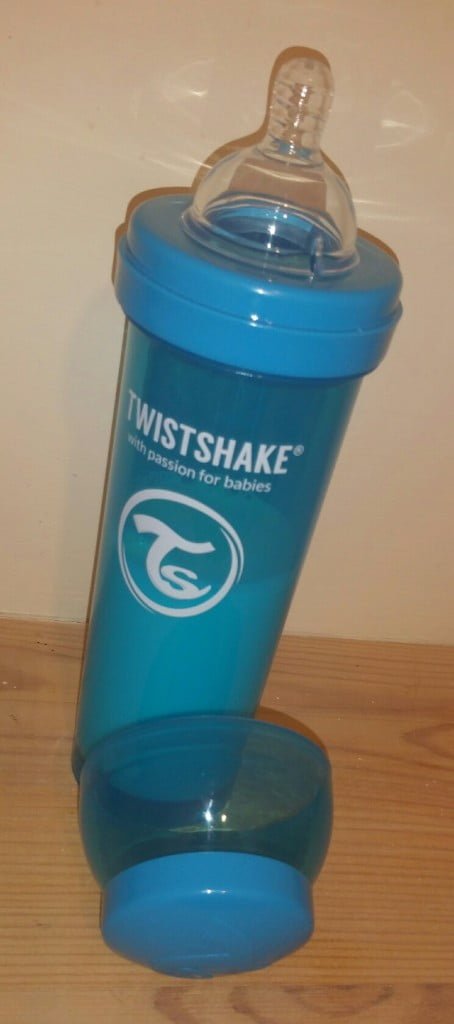 One of the biggest advantages of these I think are the gorgeous array of colours. Despite breastfeeding all the children, having stopped at 14 months with our youngest, we have ended up with two children now having milk from a bottle as neither are interested in a cup. For families with children close in age or multiples, bottles of different vibrant colours could be really helpful in keeping track of whose is whose. They also look very appealing to little ones…"Mummy I need the big blue bottle!". The three different size options are brilliant as well, especially the larger one if you have a milk guzzler!
If you use formula then you might be interested in the integral powder pot, but this can also be used as a snack pot, which is what we found it handy for.
Here is how they break down:
What do you think? Quite different aren't they?
Twistshake won the Baby Product of the year 2015 award in Sweden, Innovation Award 2016 in Belgium and the Canadian parenting magazine The Baby Spot recently chose Twistshake as the bottle of the year 2016.
We can't wait to see what else they come up with!